The images in this author's bio are from my garden. My escape from day-to-day life and where I love spending a lot of my time.
I work from home and I love sitting with a cup of tea and my laptop in summer and being able to enjoy my garden whilst working.
Not everyone is blessed with open space and a private garden and believe me I have lived in houses with little to no garden. So, I know how lucky I am right now.
If you have limited space outdoors then you need to get creative with either the space you do have or use indoor plants and features to create a relaxing space inside filled with color, beautiful smells, and textures.
Even the most boring office space or bedroom can be transformed with a little imagination and careful plant selection.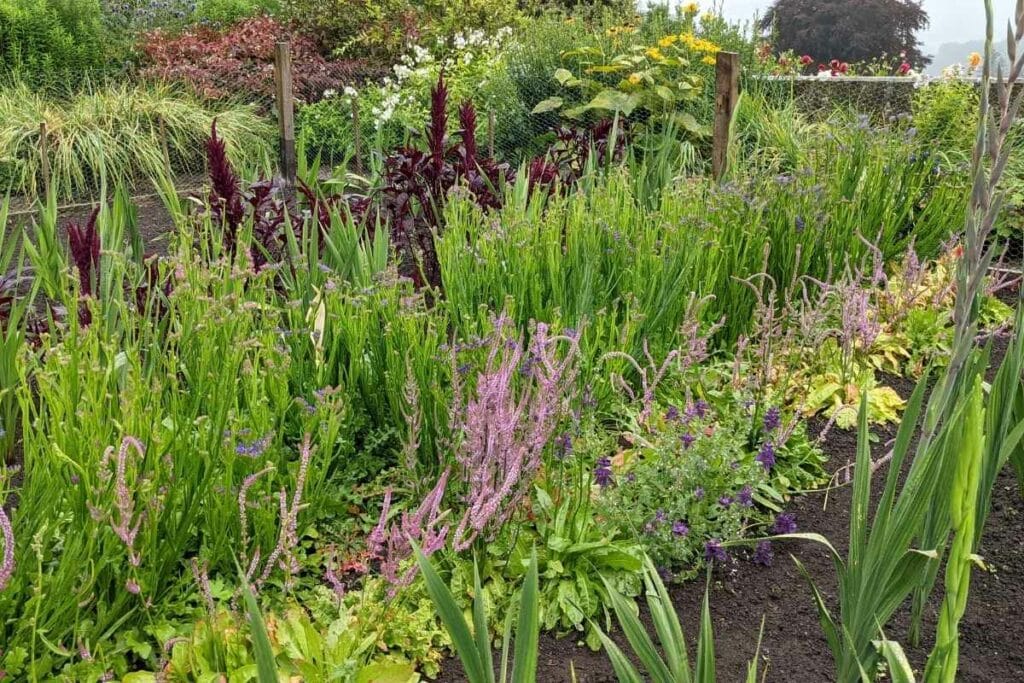 That's why I created this website. To give you the ideas and inspirations to create your own getaway from everyday life.
One of my passions is the use of water in the garden.
From the smallest birdbath to a deep water Koi pond, the use of water in any garden space can transform not only the look and feel of your garden but also the sound.
Whilst I'm tapping away on my keyword when working from my garden seating area. I can hear the gentle running of water from my pond and water feature.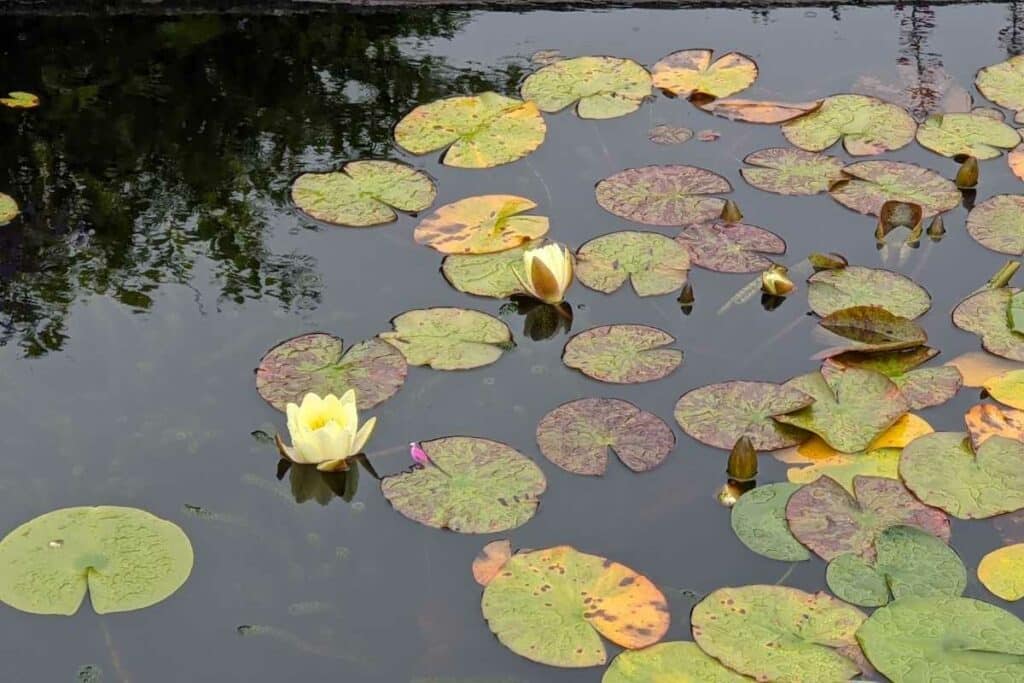 I have spent hours trying to get the flow just right to create a relaxing sound and not an overpowering sound of rushing water. If I'm being honest can make me need the toilet.
Hence, getting the water flow just right has made the difference between relaxing and annoying.
It's the little tips and best practices like that which I think can be valuable to any gardener, particularly the beginner.
My wife is also a keen gardener and really loves her roses.
The potted mini rose bush below is her favorite and one she adores. So, much we have to move it out of harm's way whenever we have a family gathering. I must admit the white petals with pink spots look stunning when in full bloom.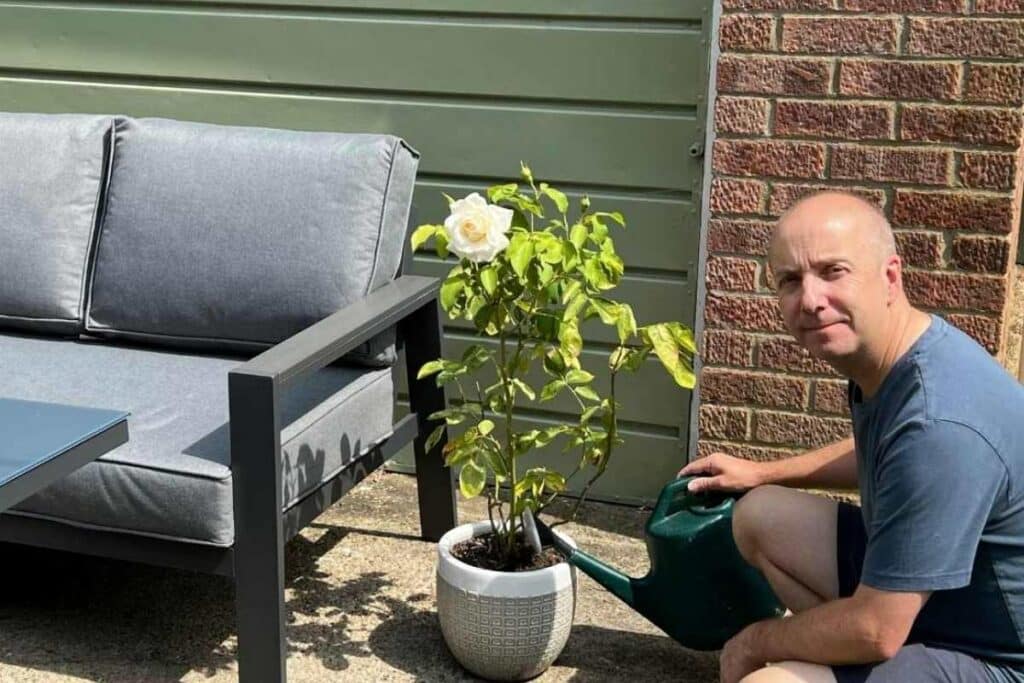 Like any gardener, even the most experienced. You're always learning and whilst we may not always make the right decisions it's often those mistakes that make us learn faster and improve.
Sometimes, imperfection is the best design.
One of my favorite public gardens to visit has some of the most beautiful wild gardens. Seeds are sown randomly in almost a reckless manner which has produced some of the most naturally beautiful patches of flowers and grasses you'll ever see.
Well, to me they are stunning. They may not be to everyone's taste!
I hope that throughout the content on GardeniaOrgainc.com you find some helpful tips, advice and even interesting stories that will help you create your ( Go to ) place to relax, Regenerate and find peace.
Not everyone is looking for the same thing from a garden. I get that and that's why I have tried to cover as many aspects of gardening as possible.
Even the rise and trends in gardening are covered like Aquaponics which I cover a lot in this website. I love fishkeeping. Not only in my garden pond but also in my home aquarium.
So, the use of fish in plant growth was simply a match made in heaven for me.
Hopefully, there is something for everyone on this website and I hope you find what you're looking for.
If nothing else. I'll have something to read on those lazy summer days sitting at my laptop with a lovely cup of tea and listening to my water features.
My children love the bug house we built together as a family. It's home to lots of amazing bugs and little creatures and even Bee's which gave me the inspiration to write this Bee Identification guide.
Here is a selection of my favorite articles and a few images from my own Garden and Pond
Carl
Check out my YouTube channel for more product reviews and helpful videos