Starting a lawn care business is always a smart idea because regardless of where you live, this is one business that can make money regardless of how many other lawn care businesses are out there.
The truth is, lots of people prefer to pay someone to take care of their lawn instead of doing the work themselves, so you will certainly never want for business.
Even if you use an inexpensive advertising method such as handing out flyers, you'll soon have more business than you know what to do with, but one question that all business owners have is, what should I name my new business?
Thinking up lawn care business names may sound simple enough, but it can be a little difficult to come up with a name that no one else is using. When you go to register for your business license, many cities will have a way to look up the name you're considering to see if anyone else has taken it. If it is available, it's yours, but this all starts with thinking up a unique name that will stick in people's heads and will be easy to remember when they need this type of service.
50 Lawn Care Business Name Ideas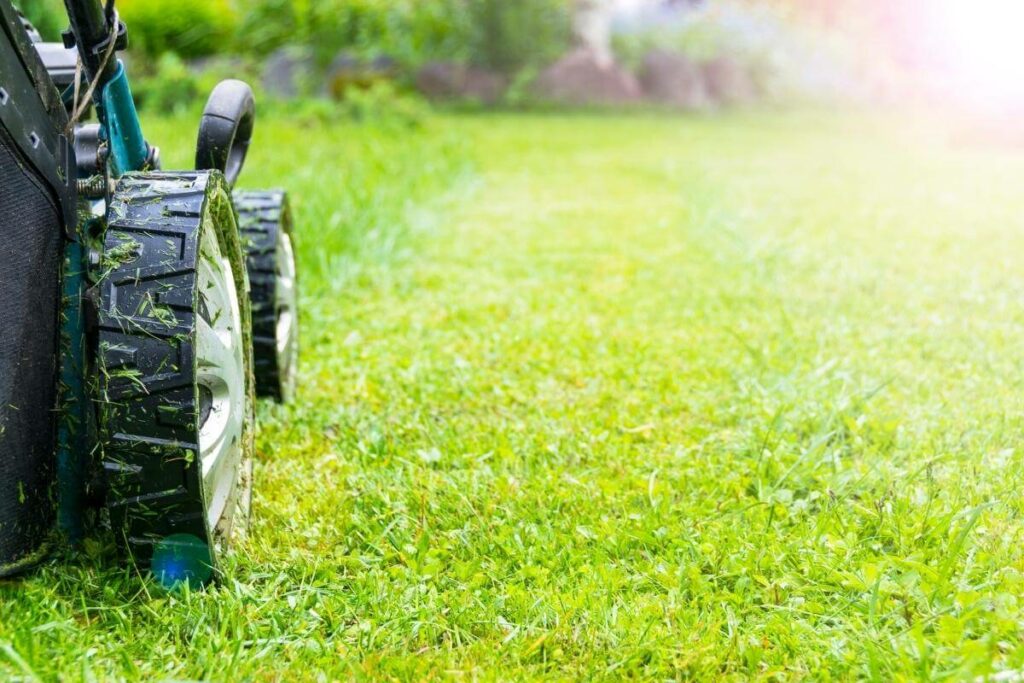 If you're having trouble coming up with a business name that is memorable, not to worry because below are 50 names that you might want to consider:
---
Mow Money Lawn Service (think about it: this is a great way to make more money!)
From the Ground up Lawn Care (catchy, huh?)
Affordable Lawn Care (quick and to the point)
Big Daddy Lawns (gets the point across that you can accommodate anyone)
A Cut Above the Rest (sounds impressive, doesn't it?)
Elegant Lawn Care (for people who want to add some pizzazz to their business)
Modern Lawn Care (all lawn care businesses should have the latest tools and materials)
Keep it Green Lawn Care Services (self-explanatory!)
First Choice Lawn and Landscape (when you want them to think of your business first)
Nature Green Lawn and Landscape (nothing beats nature, does it?)
---
Freedom Lawn Care and Landscaping (the word "freedom" always has a positive connotation)
Lawn Doctor (you're ready to fix lawns, right?)
Upper Etch-a-Lawn Lawn Care Services (go ahead – brag on your services!)
Greener Futures (promising customers a greener future!)
Tru Cuts Lawn Care Inc. (telling it like it is)
Budget Cuts Lawn Care Services (the word "budget" will always attract customers)
Creative Edge Lawn Care and Landscaping (let them know you can personalize their services)
Southern (Northern) Grown Lawn Care (show a little pride for where you live)
Green Solutions Lawn Care (greener equals cleaner)
Luv-a-Lawn Lawn Care and Landscaping (tell them they'll love their lawn when you're done)
---
Keep it Kut Lawn Care Pros (let them know you'll keep their lawn looking spectacular)
Total Lawn Care and Landscaping (let them know you can do it all)
Supreme Lawn Care (presenting your business as a high-quality business)
Absolute Lawn Care (let them know you offer more than one service for their lawn)
Majestic Lawn Care (give your business a sense of royalty)
The Lawn Authorities (let them know you're a true professional)
Lawn More Lawn Care (offer them more than just mowing services)
Four Seasons Lawn Care (says your business operates 12 months out of the year)
Superior Lawn Care and Trimming (when you want them to know you're an expert)
Custom Lawn Care (when you intend to personalize all of your services)
---
A++ Lawn Care Services (tell them they can expect the very best when they call you)
First Choice Lawn and Landscape (tell them you should be their first choice for lawn care services)
Family Lawn Care Plus (a family-owned business is what a lot of people want)
Natural Green Lawn Care (gives them an eco-friendly impression)
LawnWorx (truly unique name they won't forget)
Grass Kings (when you want to be king of the lawn care business)
Citywide Lawn Care Services (let them know how large of an area you cover)
All About Lawn Maintenance (when you want them to know you're an expert)
Land Graphics Inc. (the word "graphics" gives them a visual image of how great their lawn will look)
Tree Hugger Lawn Care (another "eco-friendly" name)
---
Meticulous Landscaping and Lawn Care (let them know you're a perfectionist)
Royalty Lawn and Landscaping Inc. (make your customers feel like royalty)
Lawn Ranger (a play on words but gets the point across)
One Two Tree Inc. (makes for a memorable name they'll remember)
Nutrilawn (gives them the impression you can make their lawn healthy)
Mow it All (another memorable and unique play on words)
Lawn Savers Lawn Care (tell them you can save their lawn and make it look fantastic)
Home Turf Lawn Care (gives the business a more "homey" feel)
Green Ranger (the word "green" says it all)
Manicured Lawn Care and Landscaping (everyone loves a nice manicured lawn)
---
How Do You Choose the Right Business Name for Your Lawn Care Business?
If none of the names mentioned above appeal to you, not to worry because there are still ways to come up with a business name that everyone will remember.
Here are some tips to make coming up with the perfect business name a lot easier.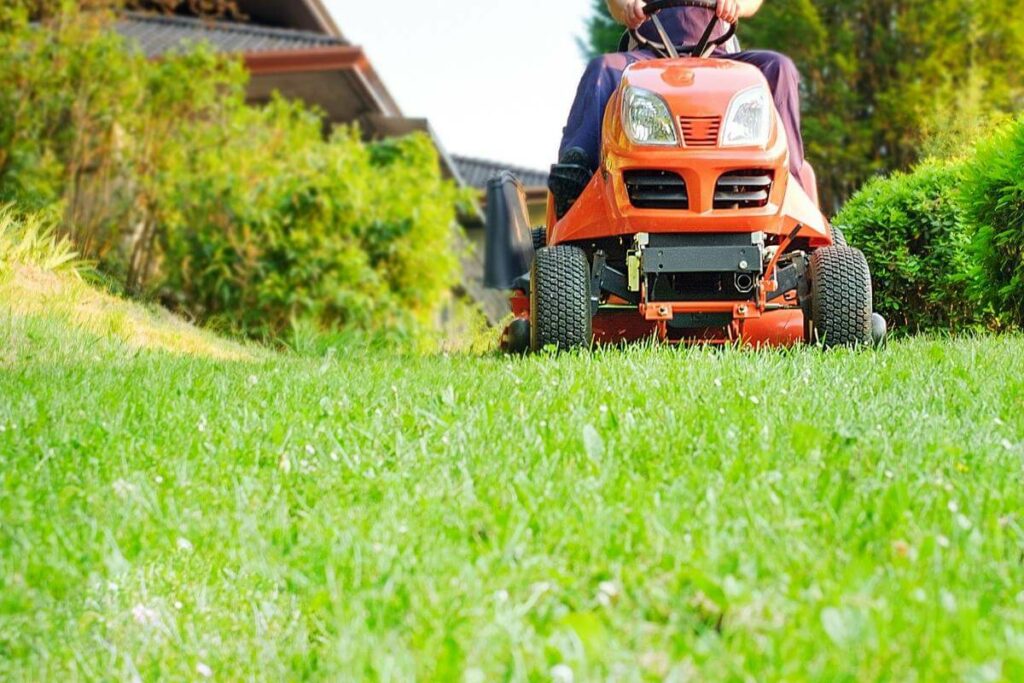 First, think up words that you want to convey to potential customers when they hear your name.
The words should describe not just the business service itself but also the feelings that people will experience once they utilize your services.
Write down as many of these words as you can. When you're done, go over the list and eliminate some of the words that you've decided not to use.
You may even want to wait 24 hours for this step so that you can concentrate on the list a little better.
Then, you should ask family and friends which words they would come up with if they were making this list.
Once you've narrowed down the words to a reasonable number, then you can start creating the name for your business.
Try to remember the following tips:
Don't come up with a name that's too cute or funny.
Keep it simple and don't include too many words.
Say the title out loud to make sure the words sound good and look good.
Don't use any abbreviations if you can help it.
Don't use any generic terms; in other words, be specific.
Your goal should be to come up with a name that is unique enough to be memorable but not so ridiculous that potential customers won't take you seriously.
Using plays on words is all right as long as the name doesn't end up being too sappy or ridiculous.
---
Key Takeaway: More than just words, you want the name of your business to portray an impression, image, or a feeling, preferably the feeling they'll get after utilizing your services.
---
Final Thoughts
The good news is, there are a lot of words you can use in your business name that give your potential customers the right impression of the business.
This isn't a decision to be taken lightly, so make sure you take your time and come up with the best possible name so that potential customers will think of you when they need these services.
After all, you'll hopefully have this business for a very long time, and the last thing you want is to think up a name that you'll regret in the future.
You May Also Like