There is no better feeling than having a lawn you love.
One that you can feel proud of when entertaining guests or feel safe in a while playing with your kids and pets.
Finding the best lawn service in your area can be pretty tricky when there are so many options out there, and that's why we created an excellent list for you.
If you are looking for a great Lawn Care service, look at the list below for the top providers in each of one of the states across North America. From Alabama to Wyoming, we have the best businesses for you to check out.
Sometimes you don't have to go with a company with the best commercials or the biggest advertisements. Each state has there own top professionals they truly trust.
The Top Lawncare Service USA | Every State From A-Z
Are you looking for the best lawn maintenance, services, and care around? Here is a list of every state's top-rated lawn care companies.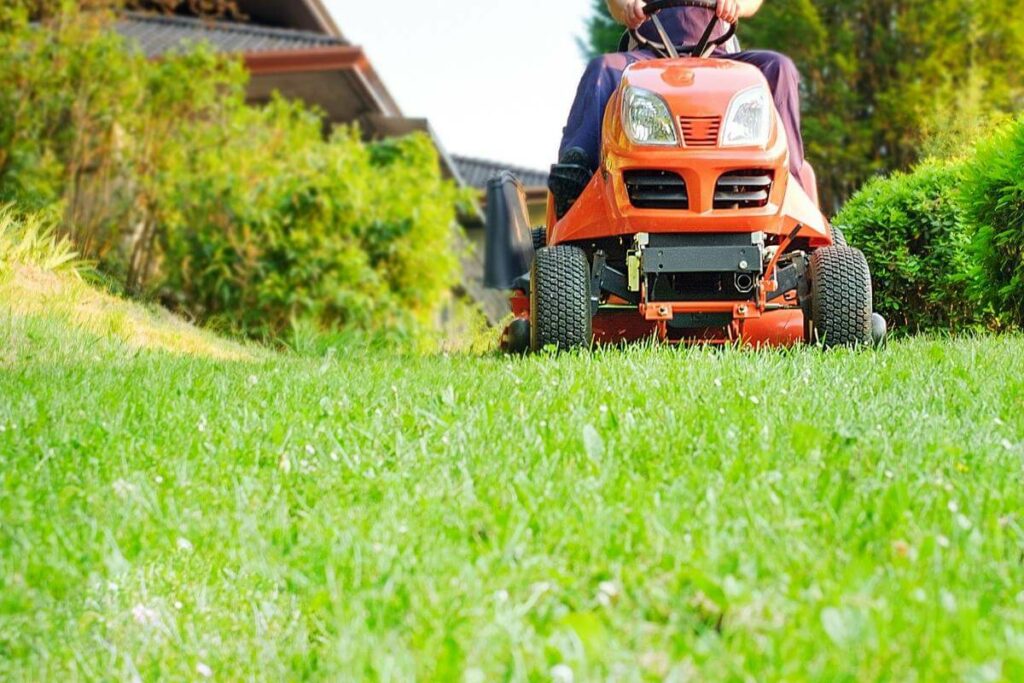 Alabama
True Green
True Green is a nationwide lawn care company that is educated in lawn care for all types of landscapes, gardens, and lawn care.
They have experts stationed in 8 different locations around the state to provide services for exact locations and conditions.
Alaska
Just Lawns
Just Lawns is located in Anchorage, Alaska, and has been servicing areas all over the state for more than 34 years, offering its expertise to increase curb appeal for gardens, homes, and businesses.
Arizona
Pristine Green
Pristine Green provides many different lawn care services, from new drainage systems to simple weed removal.
The company is easy to contact and available six days a week.
Arkansas
Cutting Edge
Cutting Edge is determined to give you the lawn you have always dreamed of.
They are so confident they have what it takes to make you happy; they are offering your first cut for only $1.
California
Lawn Doctor
Lawn Doctor is a favorite amongst the residents of this state due to their professionalism and expertise in caring, repairing, and creating beautiful lawns.
Colorado
Integrated Lawn Care
If you are looking for a locally owned and operated company that offers customer satisfaction guaranteed and no binding contracts, Intergraded Lawn Care is for you.
Connecticut
Lawn Doctor
Lawn Doctor of Connecticut is one of the tops specialists in this state.
They know what it takes to care for your greenery, control pests, and destroy those pesky weeds that tend to overtake your yard.
Delaware
NaturaLawn of America
NaturaLawn of America is a well-known top provider for organic lawn care all across the country.
This company provides every service you could possibly need for a fabulous lawn and garden.
Florida
Fahey Pest and Lawn Solutions
Fahey offers pest and lawn solutions all over the state of Florida and has been providing lawn care, pest control, and many other services for over 75 years.
Georgia
Lawn Ace
Lawn Ace is a reputable, high-performance lawn care company that services all of Georgia and South Carolina lawns.
For all lawn care and pest control needs, Lawn Ace has you covered.
Hawaii
Shades of Green
Shades of Green lawn care service has been committed to their customers since 2016 to exceed all expectations and bring beautiful foliage and landscapes to every home they tend to.
Idaho
Ramey's Yard Care
Ramey's yard services include pest control, lawn watering services, weed control, and much more.
If you are on the market for great landscape maintenance, give Ramey's a call.
Illinois
Emerald Lawn Care Inc.
Emerald Lawn Care is full of specialists who truly know their nature.
For safe, clean, and pest-free yards, gardens, and flower beds, contact Emeralds Lawn Care services.
Indiana
Green's Lawncare and Property Services
Green's Lawncare goes above and beyond many basic lawn care companies.
They are dedicated to their customers, providing hassle-free scheduling, holiday light set up, and all the lawn services you can imagine.
Iowa
Lawn-Tek
Lawn-Tek is one of the area's top lawn care and maintenance providers today.
They offer professional services and an affordable price with one-day options and three different annual maintenance plans.
Kansas
Custom Lawn
Custom Lawn is a professional and friendly company with a knowledgeable staff in all areas of lawn care.
This locally owned company puts you and the planet first, giving you the best eco-friendly solutions at reasonable prices.
Kentucky
A&A Lawn Care and Landscaping
A&A is a highly recommended lawn care company in the state of Kentucky, with tons of reviews from happy customers.
Whether you need your lawn mowed, gutters clean, holiday decorations set up, or pretty much anything, they have your back.
Louisiana
Willow Grove Landscaping
Willow Grove was nominated as Northshore's Best in 2020, and for a good reason.
This lawn care company is dedicated to comprehensive landscaping designs, construction, and maintenance.
Maine
Seasonal LawnCare
If you are on the hunt for someone who is willing to provide the most professional and friendly lawn services to your home, Seasonal Lawn Care is a call away, waiting to give you a backyard you will love spending time in.
Maryland
Potomac Lawn Care
Potomac Lawn Care provides some of the best residential and commercial landscaping services in the area.
Whether you are looking for a fresh new flower bed or a simple mowed-down lawn, Potomac has you covered.
Massachusetts
Simply Safer Lawn Care
Simply Safer Lawn Care provides amazing and safe lawn services, giving families peace of mind while they enjoy their own backyards.
This company provides completely safe organic lawn care products and insect solutions.
Michigan
Top Lawn
Top Lawn provides professional, accountable, and personable services to every customer they meet, creating a lawn every family will love.
Minnesota
Lawn Starter
Lawn Starter allows you to order your lawncare services from your phone or computer and is known for some of the best lawn care in the state.
Mississippi
Master Lawn
Master Lawn is well-known for lawn repair, maintenance, and enhancement.
Their staff are professionals in the industry and will provide you with all the services you need for a lawn you will love.
Missouri
Spring-Green Lawn Care
Spring Green brings you amazing service provided by friendly and trustworthy people.
They have been locally owned and operated since 2014.
Montana
Green Magic
The Green Magic Company is the perfect solution to any lawn or landscaping problem.
Call them for maintenance, pest control, or any other lawn care service.
Nebraska
Elkhorn Lawn Care
Elkhorn Lawn Care has a full-service team that is experienced in everything lawn care.
For an amazing-looking yard, garden, or flower bed, give them a call.
Nevada
Cory's Lawn Service
Cory's Lawn Service has been providing top-notch lawn maintenance with fantastic customer service since 2006, earning themselves a great reputation in the area.
New Hampshire
Lawn Doctor
Whether you are looking for general maintenance, lawn fertilization, or year-round care, Lawn Doctor is there.
Providing locals with the most professional techs and services available.
New Jersey
Simply The Best Lawn Care
With a name like this, need we say more?
Simply the Best Lawn Care services many areas throughout the state and offers a whole slew of lawn care to meet all your needs.
New Mexico
Lawn Doctors
Lawn Doctors has made our list yet again, offering their amazing services to residents and businesses all across New Mexico.
New York
Seasonal Lawn Care
The professionals at Seasonal lawn care are dedicated to providing customers with a yard they love and want to spend all their time in, with tons of different services from pest control, weeding, and more.
North Carolina
Agape Lawn Company
Looking for year-round maintenance or a whole new landscape design?
Agape Lawn Company is just who you need. With tons of services, you can't go wrong.
North Dakota
All-Terrain Grounds Maintenance
From weed control to snow removal, All-Terrain has you covered all year round.
Contact them today for mowing, fertilizing, pest control, and more.
Ohio
NexGreen
NexGreen is your solution to a stubborn or overgrown yard.
With their premier pest control and lawn care programs, you will have your dream yard in no time.
Oklahoma
Elite Lawn Care
Leave weed control and pest removal to the professionals.
Elite Lawn Care knows their stuff and the highly professional and amazing staff will get the job done right every time.
Oregon
J&C Lawn Care Service
Are you looking for the best lawn care services in the state?
Call the professional crew at J&C where their 5-star businesses have been making customers happy for years.
Pennsylvania
Kirks Lawn Care
Kirks Lawn Care take pride in their tech-savvy approach to lawn care, with the best landscaping and lawn care in the area in the area.
Did you know they were named #12 in the best lawn care in the US?
Rhode Island
4everGreen
4everGreens staff has extensive knowledge in the landscaping and lawn care industry with a number of services offered to keep your home the talk of the town.
South Carolina
Top Turf Lawn Care and Pest Management
Top Turf is a highly rated and reputable lawn care company that has been providing residents in South Carolina the best services for 25+ years.
South Dakota
Equity Green
Equity Green is the expert in everything lawn care.
Whether you are looking for snow removal, tree and shrub care, sprinkler maintenance, and more, they have affordable options for you.
Tennessee
Your Green Pal
If you are looking for reliable, friendly, and affordable services for all of your lawn care needs, Your Green Pal is your answer, providing Tennessee with quality work since 2013.
Texas
Grass Person
Looking to get your Texas terrain back in shape?
Call the Grass Person lawn service and landscaping company to create the backyard of your dreams.
Utah
Best Lawns of Utah
Keep your home or business pest and weed-free with Best Lawns of Utah.
The locally owned and operated company has been providing fantastic service to the state for many years.
Vermont
Chippers
Chippers is a lawn care landscaping company that is dedicated to the outdoors and making the world look beautiful one lawn at a time.
Virginia
Virginia Green
Virginia Green is the state's top lawn care provider, offering local services, local experts, and a customer satisfaction guarantee.
Washington
Blades of Green
Are you looking for a weed-free lawn for optimal playtime and relaxation?
Blades of Green provides award-winning, organic lawn care services for families all across the state.
West Virginia
Lawn Enforcement LLC
Lawn Enforcement provides all-year-round lawn care to residents in West Virginia.
They have professional staff and affordable services from clean-up to beautiful creations.
Wisconsin
Fitzgerald Lawn Care
If you are looking for a beautiful weed-free green lawn, give Fitzgerald a call.
This company has been locally owned and operated since 1998, building a fantastic reputation.
Wyoming
Lawn Doctor
If the residence of Wyoming is looking for that no-nonsense guarantee, just give the Lawn Doctor a call.
Professional and reputable staff are waiting to provide you with a lawn you love.
Top Nation-Wide Providers
Are you looking for the biggest names in the Country?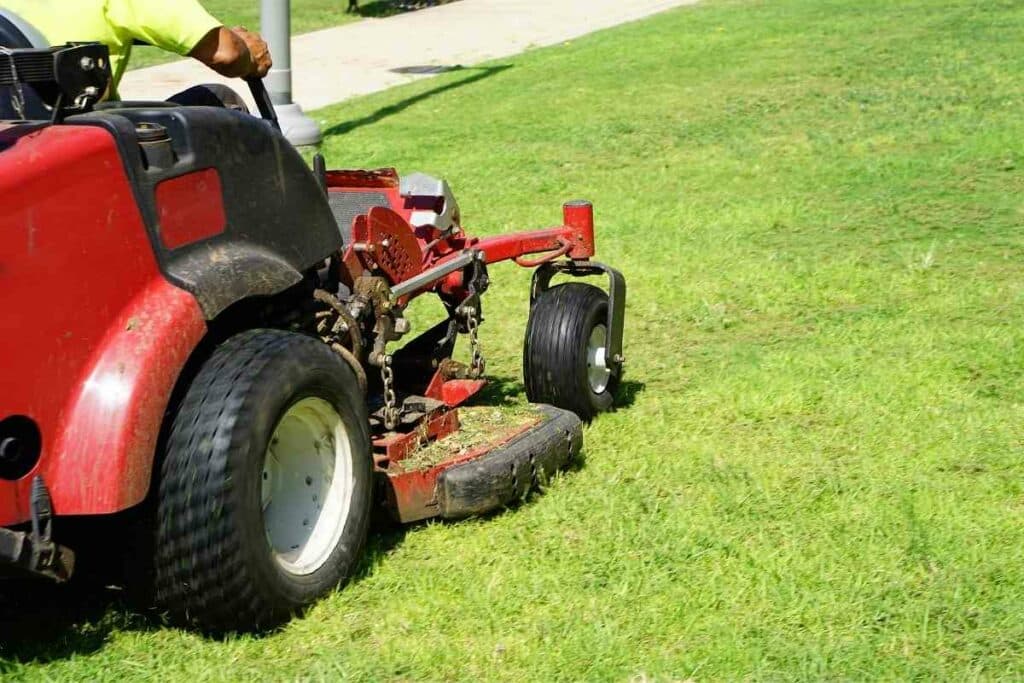 Here are a few of the top-rated lawn care companies providing services nationwide:
TruGreen
ValleyCrest Landscape Companies
Lawn Doctor
Bartlett Tree Experts
U.S Lawns
NaturaLawn of America
National Landscaping
Bigger isn't always better; however, all of these businesses have great reviews and provide excellent services to their clients.
While the nationwide providers may have some more affordable rates, sometimes local companies can be a more beneficial way to go.
---
Golden Rule: Always consider the services you need and never over-pay for the ones that you don't.
---
Services to Consider
While many lawn care companies provide a wide array of services, some specialize in one specific area; this can benefit the customer if they are only looking for a particular job to be done.
Here are a few areas where specific expertise can come in handy:
Pest Control
Tree Removal
Soil and Fertilization
Landscaping
Commercial property care
Turf services
Summing Things Up
Why spend hours doing monotonous jobs on your day off.
Call in a professional who will get it done right and give you a place to relax during your downtime.
Also Useful