Plants and flowers look beautiful in the sun.
Their foliage and exquisite petals capture the light and shimmer like stars in the sky.
And even a modest balcony may be transformed into a small tropical paradise with attractive pots and healthy plants.
With so many types of potted plants available, it's crucial to pick the right one for your home's sun exposure and your region's seasonal climatic averages and variations.
Summertime, especially in some parts of the world, brings heat and humidity.
We've produced a list of the 8 best plants that thrive in direct sunlight and high temperatures. These are Egyptian Star Flower, Lavander, Bush Daisy, Agave, Blueberries, Blanket Flower, Angelonia and Golden Creeping Jenny.
8 Heat-Tolerant Potted Plants
Without further ado, let's dive into our list of the best potted plants for full sun.
1. Egyptian Star Flower
The Egyptian star flower is a lovely bush that may be cultivated in containers and pots as a perennial or an annual.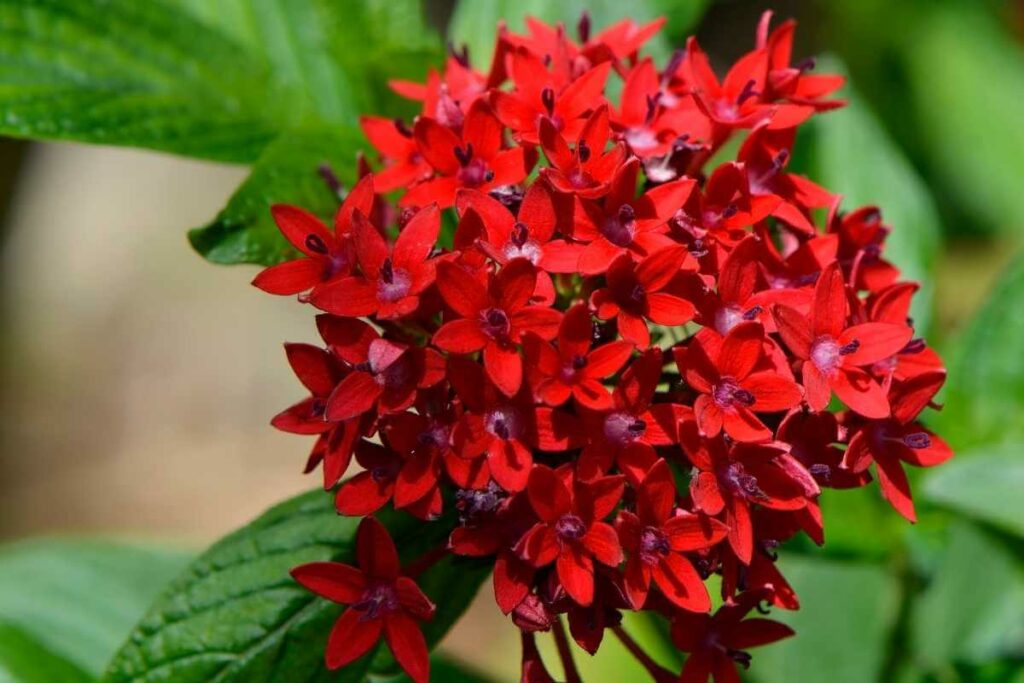 It has luxuriant, vivid green leaves that linger on the branches for most of the year when grown as a perennial.
Also, the attractive spherical leaves are enormous and shiny, which is why it's called the Egyptian star.
Moreover, summer blooms are what has given this heat and sun loving shrub its name. To illustrate, massive clusters of star-shaped flowers in lilac, pink, white, or crimson bloom during this season.
---
Additionally: Hummingbirds and butterflies love them because they're so colorful.
---
2. Lavender
Lavender, especially amazing French lavender from Nature Hills, can be an excellent container plant and can be grown indoors if you have a large enough pot.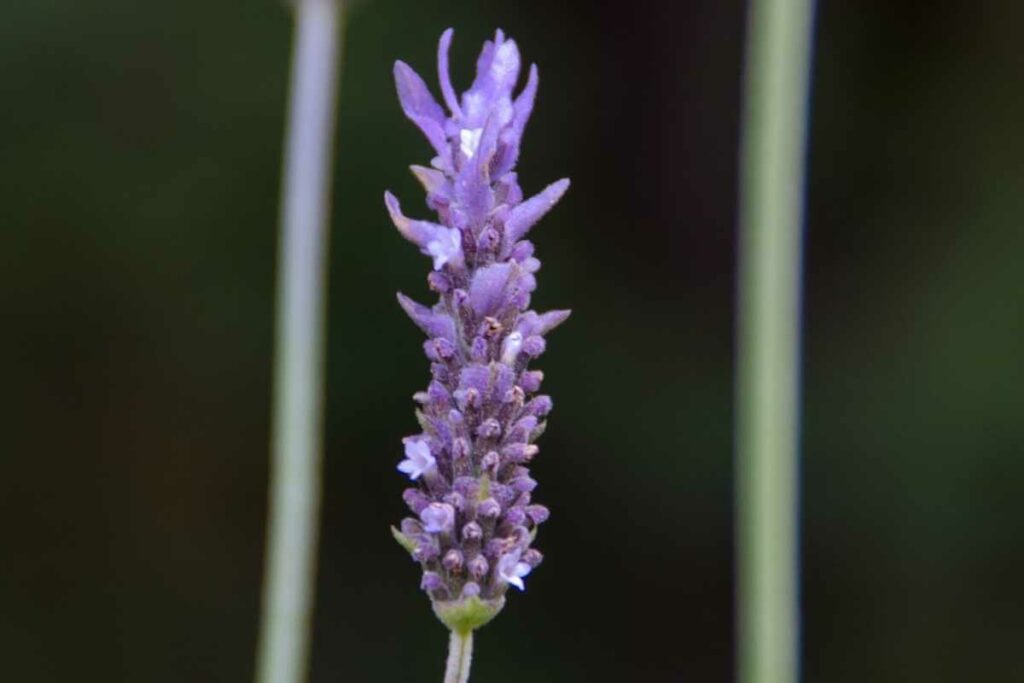 Lavender, unlike the majority of the other plants on our list, can tolerate freezing temperatures and is a real perennial that returns year after year. As a result, it has the potential to grow larger with each passing season.
Moreover, growing lavender in a container may be preferable to avoid it spreading too widely and taking over an entire garden, which it's known to do.
The soil in the container should be loose and well-draining, and you'll need at least 6 to 8 hours of direct sunlight daily.
Finally, you may let the soil dry entirely if you give it a good soak when you water it.
3. Bush Daisy
Bush daisy in sunny yellow is a gardener's favorite.
This new heat tolerant, hardy annual is a beautiful addition to any yellow flower collection. And it's easy to grow and has changed over the previous generations.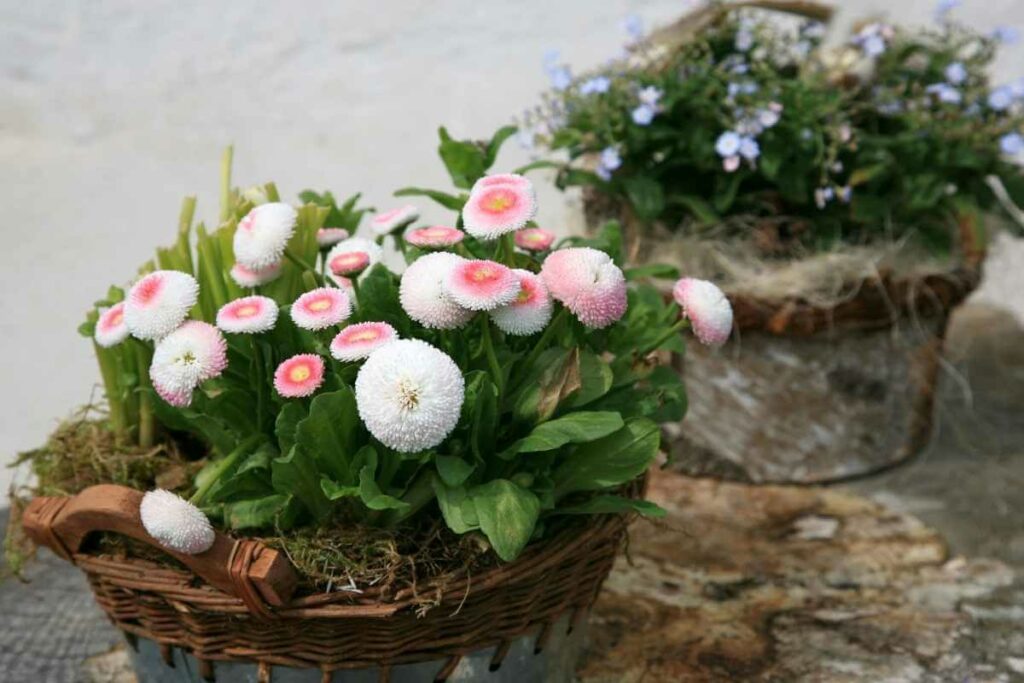 So, high noon has become the new standard for the genus.
When it comes to the bush daisy you can add more color and fuller flowers to achieve a thicker appearance.
Thanks to the plant's long blossom stems, it blends well with other heat loving plants, including Luscious and Angelface.
4. Agave
Agave is a magnificent plant that adds a decorative and architectural flair to any pot or container.
It's available in a variety of different sizes and appearances. It's also available in a variety of blue and green hues.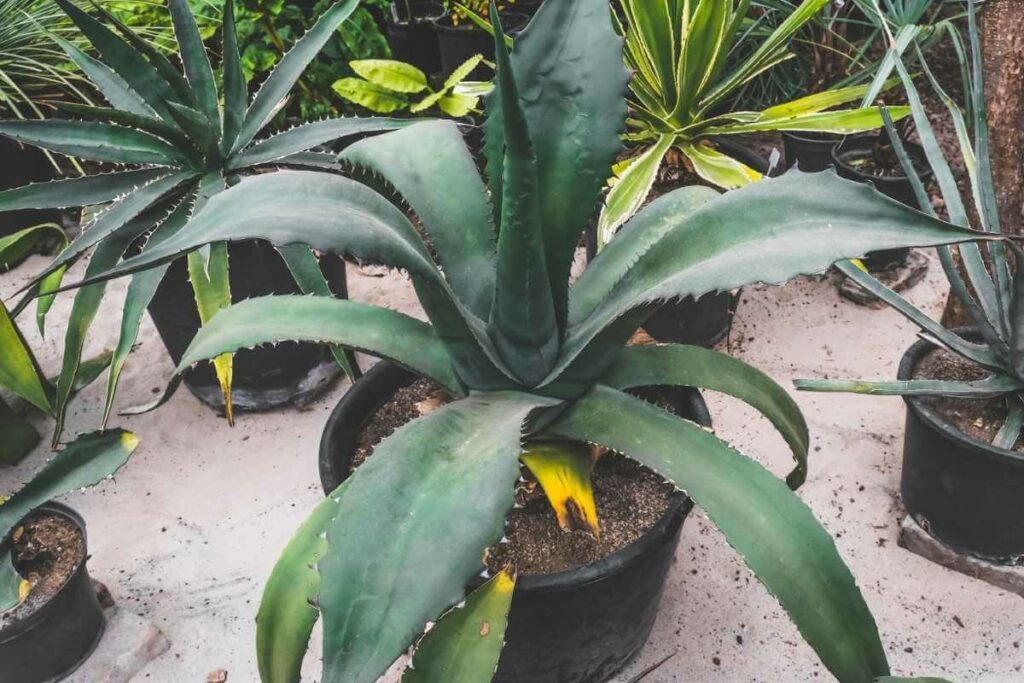 Some of the most commonly grown species reach a height and weight of a few feet. Because most of this plant's variants have very sharp ends, you should be careful with it if you have children or dogs at home.
Covering or clipping them off will make them much more family friendly.
Also, Agave works best in gardens in a warmer hardiness zone, but they can still grow well in a cooler environment. The plants thrive in shallow containers with plenty of drainage holes.
Finally, it's critical to utilize gritty soil, such as cactus mix, to help it succeed.
5. Blueberries
Blueberries can be cultivated in containers of any size, which is a fact that many people aren't aware of.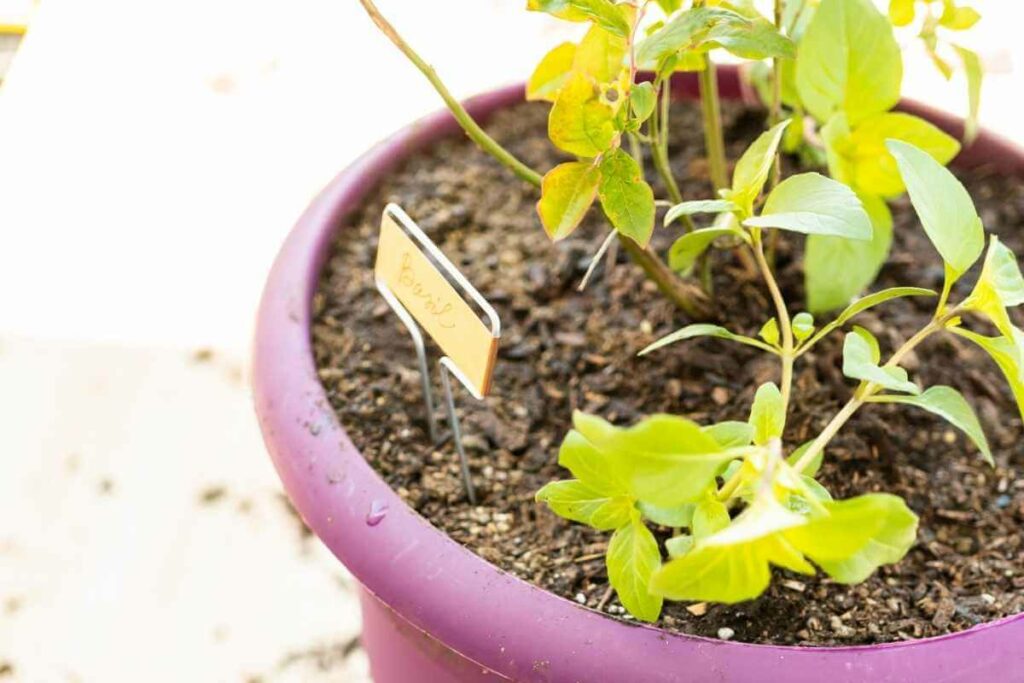 In addition, blueberries are the ideal fruit for embracing the summer flavors.
And summer container crops are a popular choice since they are simple to grow into strong plants, even if you have a limited garden space.
They're also an incredibly healthy and tasty snack to chew on.
---
Have Fun: Consider taking a leisurely trip outside to pick blueberries for a fruit salad, a great summer pleasure. Furthermore, they're delicate and attractive on any patio or garden front, ensuring an outdoor eye.
---
6. Blanket Flower
The blanket flower, which resembles a brilliant red and yellow daisy, is a vibrant choice for that bright sunny container.
Depending on the species, they thrive in big containers and can grow to heights of 1 to 3 feet high.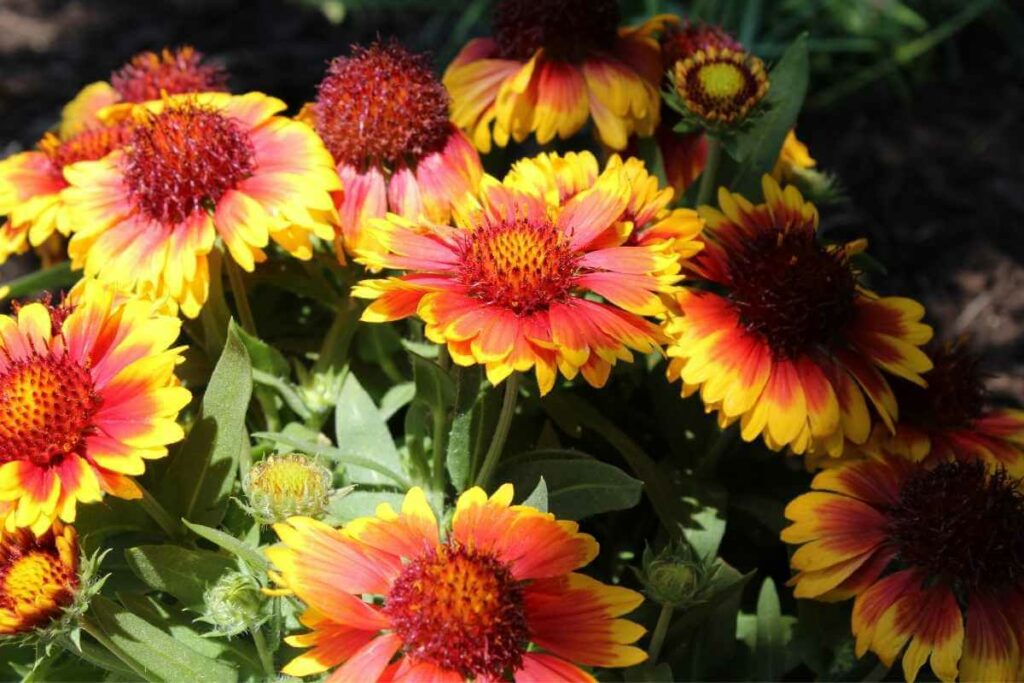 If you're short on space, choose the "Goblin" strain, which is compact. Also, dry soil is fine on occasion because the blossom flower is drought resilient and sun-loving.
Additionally, if you prune back older blossoms before they seed, a blanket flower will continue to bloom from early summer until the first frost.
It's a hardy perennial that'll survive even the harshest winters.
7. Angelonia
Summer snapdragon is another name for the Angelonia, which has white, purple, or pink blossoms.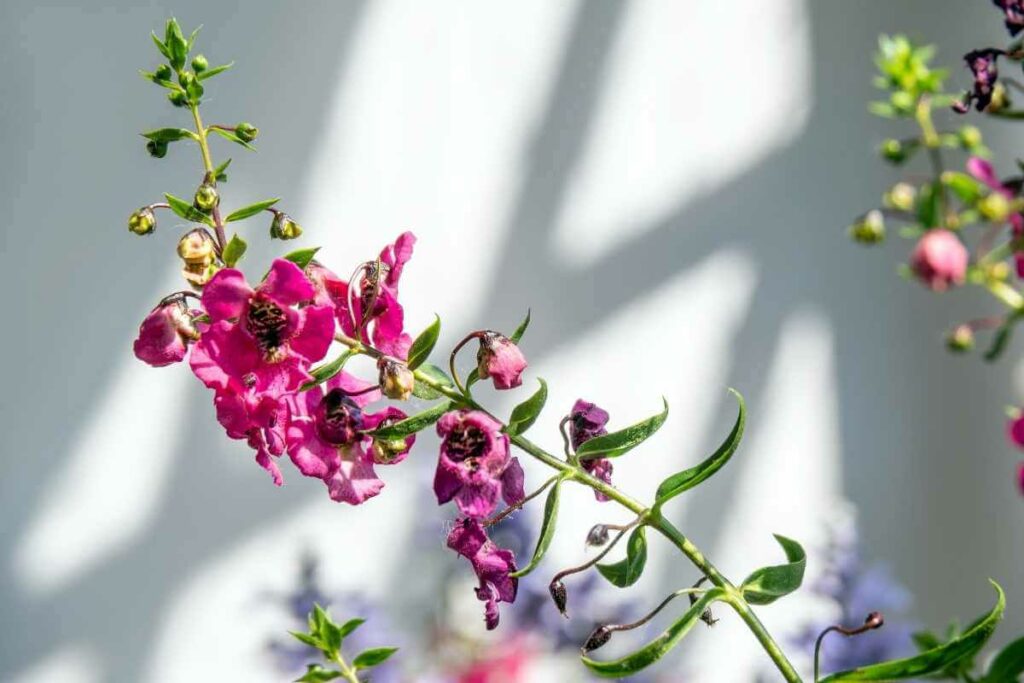 The multi-colored flower spines bloom all summer and come in a variety of colors. And Angelonia comes with larger blooms or with dwarf variants that are ideal for pot gardens.
8. Golden Creeping Jenny
In a pot, golden creeping jenny genuinely thrives.
This 4-inch-tall plant gracefully cascades over a pot's rim perfectly. Its golden, coin shaped leaves go with just about anything.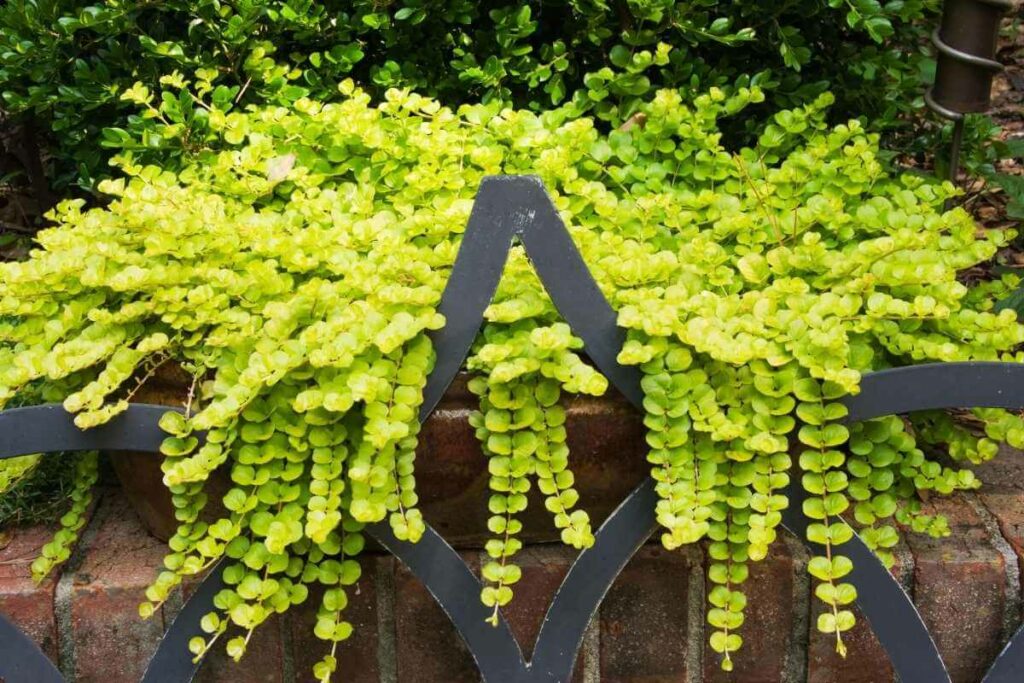 And it prefers partial shade yet adores water to the point where it can thrive in a moist area. Of course, it can also be grown in full sun, but the soil must be kept moist.
Final Thoughts
Finding the best potted plants for full sun doesn't have to be an issue.
However, if you're looking for flowers and plants that thrive in your area and are heat and drought-tolerant, you should be considering the plants listed above with their stunning blooms and greenery.
Last but not least, we recommend that you plant a variety of types that bloom at different times of the year so that your pots are never empty regardless of the season.
This will keep you happy and motivated to keep your garden going strong throughout the year.
You Might Also Like