Plants bring a sense of calmness to mind and body.
A walk into the woods leaves you feeling rejuvenated, whereas adding plants to your indoor space increases air quality and helps relieve stress.
But every plant owner has wondered; do plants die of old age?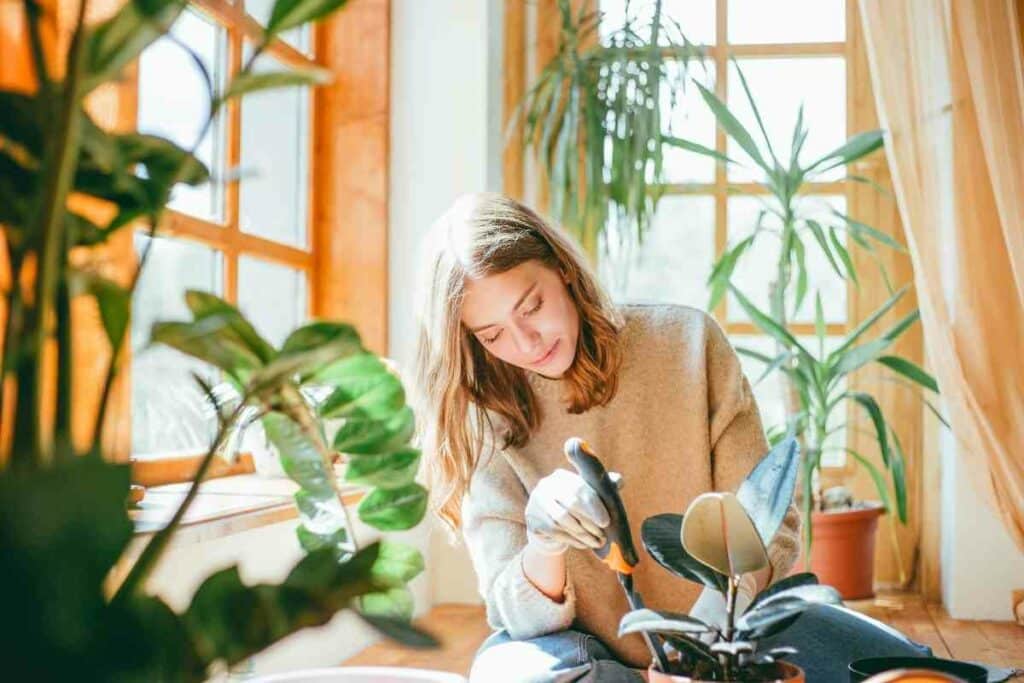 The sad truth is plants eventually will die.
Plants are living organisms with a lifespan, although theirs is different from animals and human beings.
Unlike animals and man, their death does not include pain or misery. Plants have living cells that follow a particular progression from seed, growth, maturity, and death. 
The old age of plants depends on each species' natural length of life.
One plant species can be considered old after 12 months, while others live for hundreds of years.
Key Takeaway – The main reason plants die is a lack of the ideal conditions necessary to survive. To understand if and why plants die of old age, let's first look at their life cycle and the circumstances that affect how long they live.
The Lifecycle Of Plants
Plants have 7 phases in their life cycle.
Some plants complete the process and are thus considered old.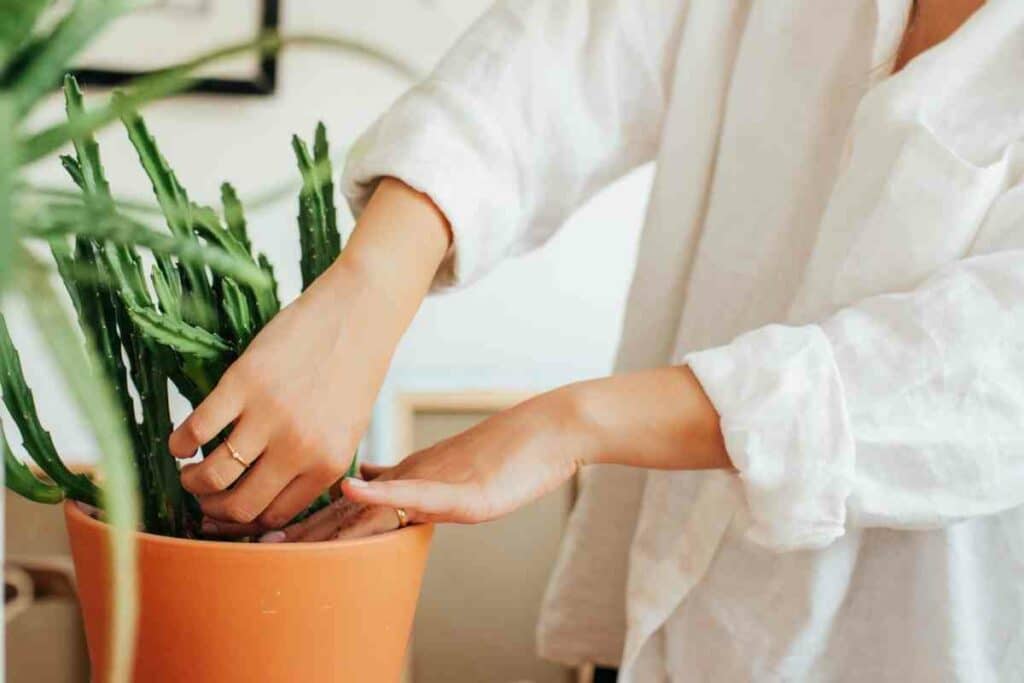 Others fail to develop appropriately due to various factors causing their cells to degenerate and die.
Below is the complete life cycle of plants.
1. Seed
All the plants that create flowers begin from seed.
2. Germination
With the right amount of light, water, and air, seeds germinate and sprout out of the soil.
3. Growth
The germinating seeds form into long stems with branches and leaves that keep growing to mature age.
4. Reproduction
The adult plant then begins to reproduce.
The plant's reproduction process is known as either asexual or sexual reproduction.
Asexual reproduction occurs when plants do not have seeds to be fertilized but instead create copies of themselves.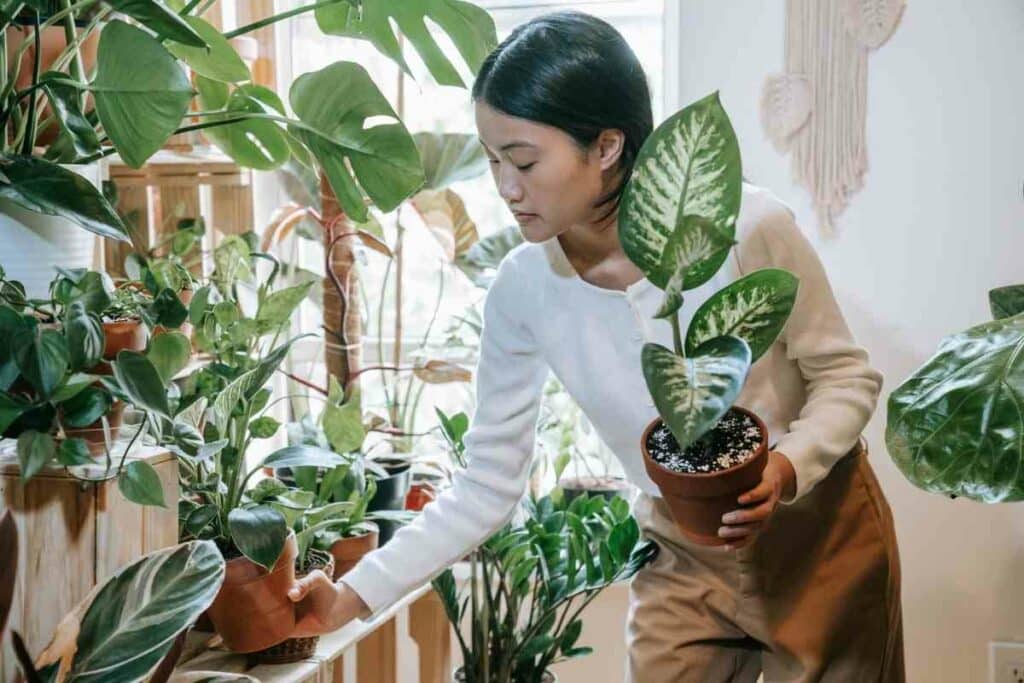 Flowers such as tulips and hyacinths are examples of plants with asexual reproduction as they germinate from bulbs. 
Other asexual reproduction plants are yams, ginger, and potatoes, germinating from tubers.
Tubers stay in the ground after harvest to grow into new plants every season.
Sexual reproduction involves the fertilization of an egg to form a new seed.
Pollen from a different flower is transferred to fertilize another flower.
Two different plants are required for sexual reproduction to take place.
5. Pollination
Refers to the process where bees carry pollen, or it is spread by air from one plant to another.
The pollen then enters the plant's ovary, fertilizing its cells to form a seed.
6. Seeds Spread
Once the seeds have been fertilized, they are spread by wind, animals, or humans to grow into new plants.
7. Death or Hardening
Some adult plants go through the natural Lifecycle and die as they cannot reproduce further.
Others stop flowering with age and may be cut down to make way for new, healthy plants.
Why Do Plants Die Of Old Age?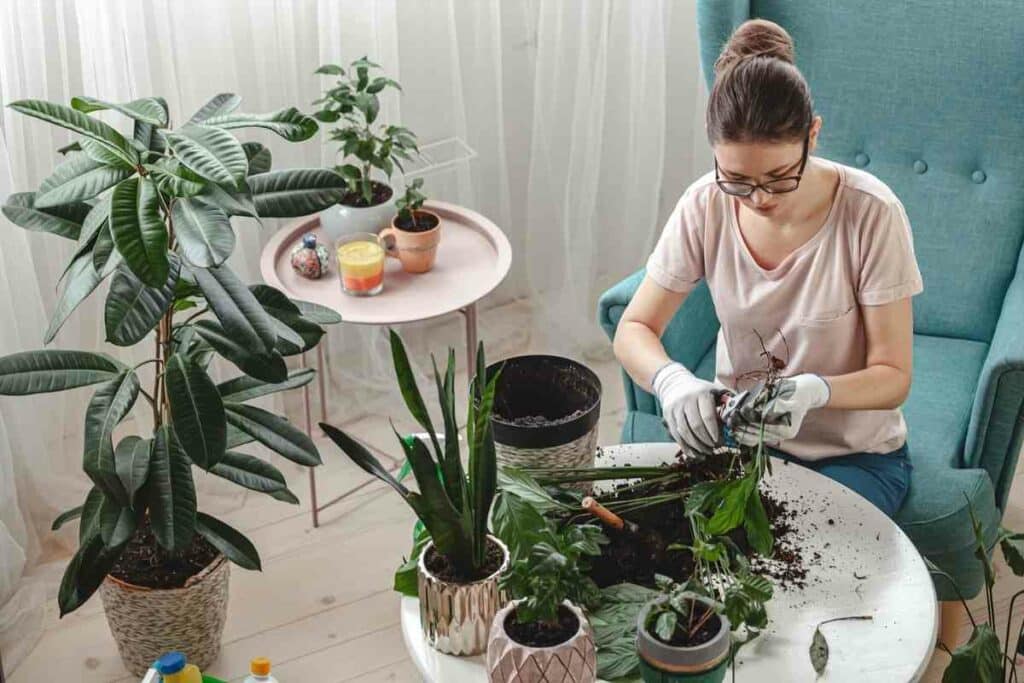 Once plants complete their life cycle, they die.
From the time they are first planted, through growth till maturity, plants have a limit on how long they can live.
However, how long plants can live is determined by a few elements. They include;
Stress
Plants experience stress when the conditions they require to thrive are not adequate.
If they lack water, light and are exposed to harsh natural conditions, they will die young.
Keep In Mind – Infestation by bugs, crop disease, and insects weakens the plant's cellular structure, leading to their death.
Genetics
All plants have genetic characteristics that give them life.
The structure of their cells determines where and how they grow, reproduce and thrive for whichever length of time.
A plant that is meant to grow and die of old age will still do so under the right conditions.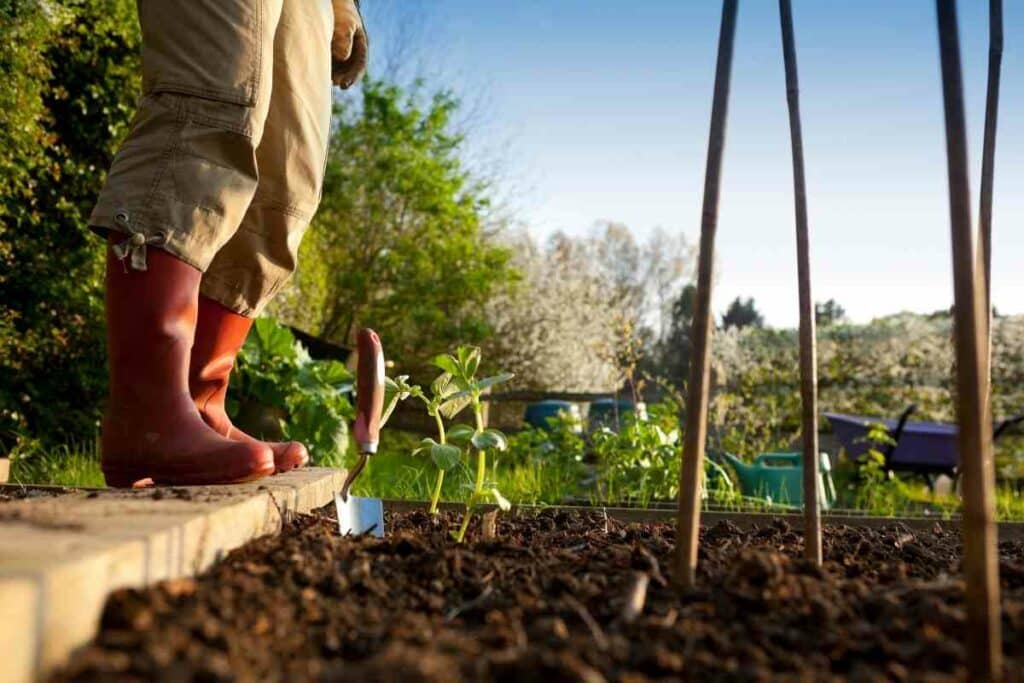 Environment
The right environment is vital for plants to thrive.
Plants die before old age if exposed to harsh weather conditions like:
freezing temperatures
extended periods of drought
heavy storms
and wildfires
In a well-controlled environment, some plant species will last for decades.
How Many Years Do Plants Live?
Most plants have an indeterminable life span.
They keep growing unless interrupted by natural environmental effects or human beings.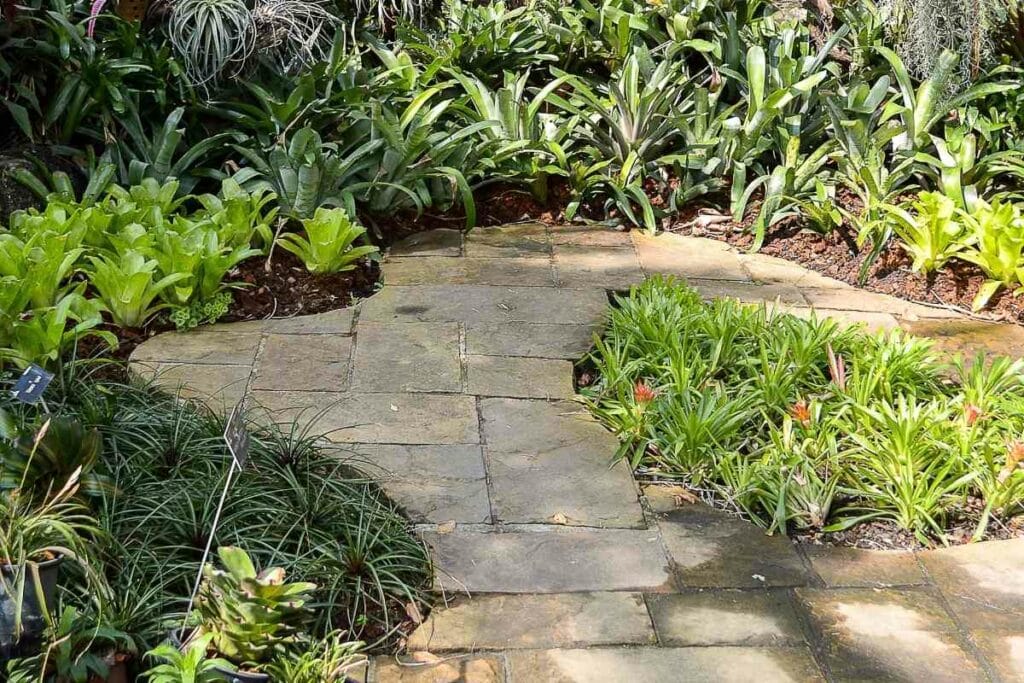 Plants require a conducive environment and proper maintenance to live long.
If grown in proper conditions, they can live till their natural old age.
Plants require:
soil rich in nutrients
adequate water or moisture
adequate exposure to sunlight
and enough space to grow
Regular pruning and trimming of dry or old leaves are essential.
The proper control of pests, insects, and crop diseases prolongs plants' lives.
Growing plants in their ideal environment will prolong their life.
Plants that thrive in warm or tropical areas should not be expected to survive in cold regions.
Heads Up! Colder temperature plants will not do well in hot regions either. Once some plants reach maturity, they die. Age of maturity differs from plant to plant based on genetics and natural predisposition.
Type Of Plants Based On Their Lifespan
Annuals
These plants have their life cycle complete from seed to maturity in one season.
Every part of the plant, its roots, stems, and leaves, die every 12 months.
The seeds required to grow in the next annual season are what survive.
Perennials
These plants thrive through many seasons.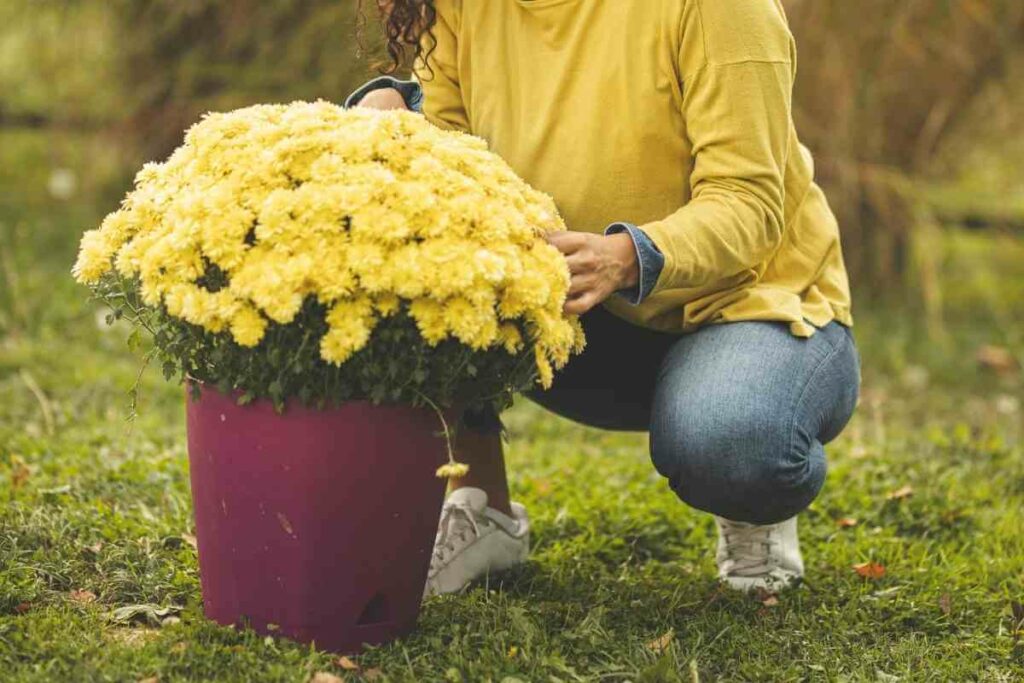 Despite the exposed part of the plant dying during harsh weather conditions, the plant regrows in good weather.
This regrowth comes from the roots, which do not die.
Most perennial plants do not shed their leaves throughout the season. A warm temperature is excellent for perennials to thrive.
Biennials
Biennial plants take 2 yrs to finish their life cycle and reach maturity:
During their first year, they grow leaves to cover the ground.
In their second season, their stems grow tall, and they produce flowers that become seeds. All parts of the plants then die.
Can A Plant Live Forever?
No. Eventually, a plant dies.
Considering it is difficult to determine their exact lifespan, they fail when the time is right.
Their death can be due to unfavorable environmental conditions, which we can control.
Others, however, die when they complete their life cycle, and humans can't determine such lifespans.
What Is The Oldest Living Plant?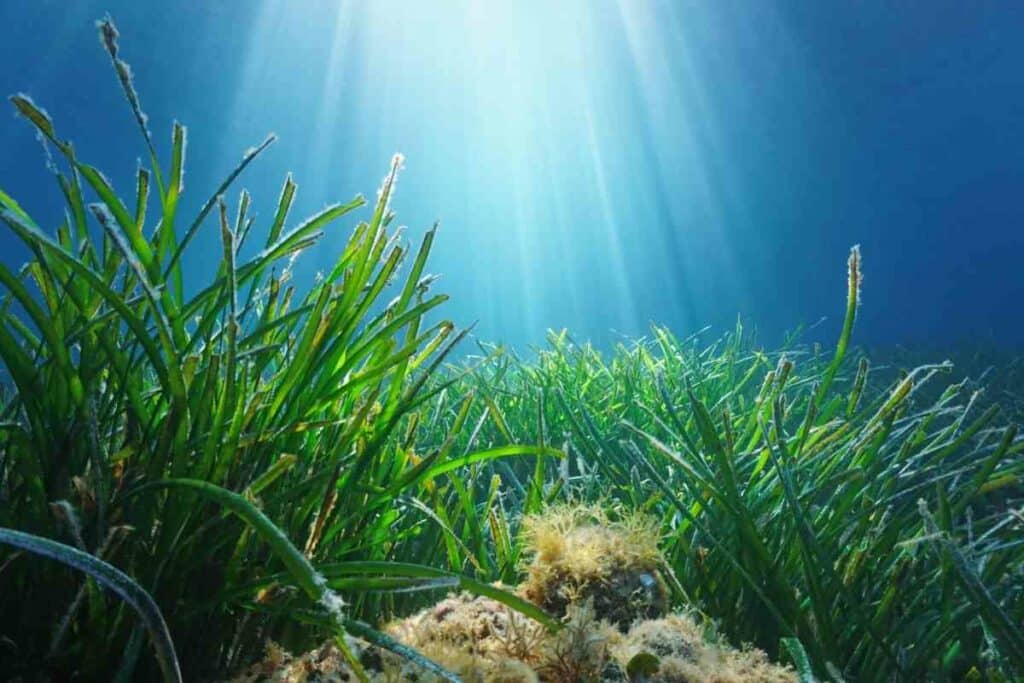 According to researchers, the oldest living plant is the Seagrass colony, found in Spain's Balearic Islands.
They are said to be over 100,000 years old. They are currently the world's oldest living plant organism, located deep in the ocean bed. 
Plants in their natural habitat tend to live long.
For the Seagrass colony, interference to their environment by animals and human beings is non-existent, and these unchanged conditions ensure they maintain their natural state.
Which Is The Hardest Plant To Keep-Alive?
Houseplant enthusiasts and gardeners currently voted the fiddle leaf fig as the hardest plant to keep alive.
This plant is loved for its extensive and shiny green leaves.
However, when exposed to excess sunlight, the leaves quickly turn brown. Poor sunlight can also inhibit its growth.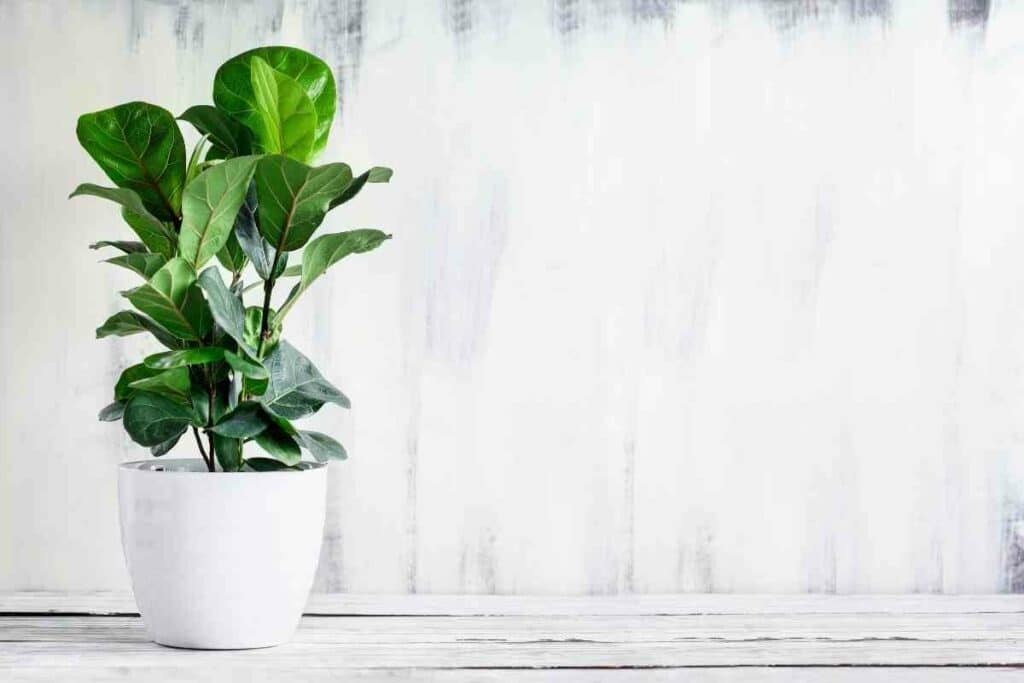 It requires regular watering and just the right amount of sun.
How To Tell If Your Plants Are Dying From Age
Before your plant dies, there will be visible symptoms.
Check your plants regularly and note down any unusual changes as this may be a sign that something is seriously wrong.
Leaves
Leaves of plants about to die off show the sign by changing color.
If they are yellow, it usually means that your plants lack adequate moisture or water.
Brown, wilted, spotted or dead leaves are also an indication of a dying plant from old age or improper care.
Roots
If the appearance of the roots is different, it can indicate a lack of water and nutrients.
Replenish these requirements, and the plants will revive.
---
Always Good Idea: If the plants are old and have completed their life cycle, consider cutting them down and planting new healthy plants.
---
Lifecycle of the Plants
Check the lifespan of your plants before planting them.
It allows you to determine and accept when they are about to die of old age.
Can I Revive A Dying Plant?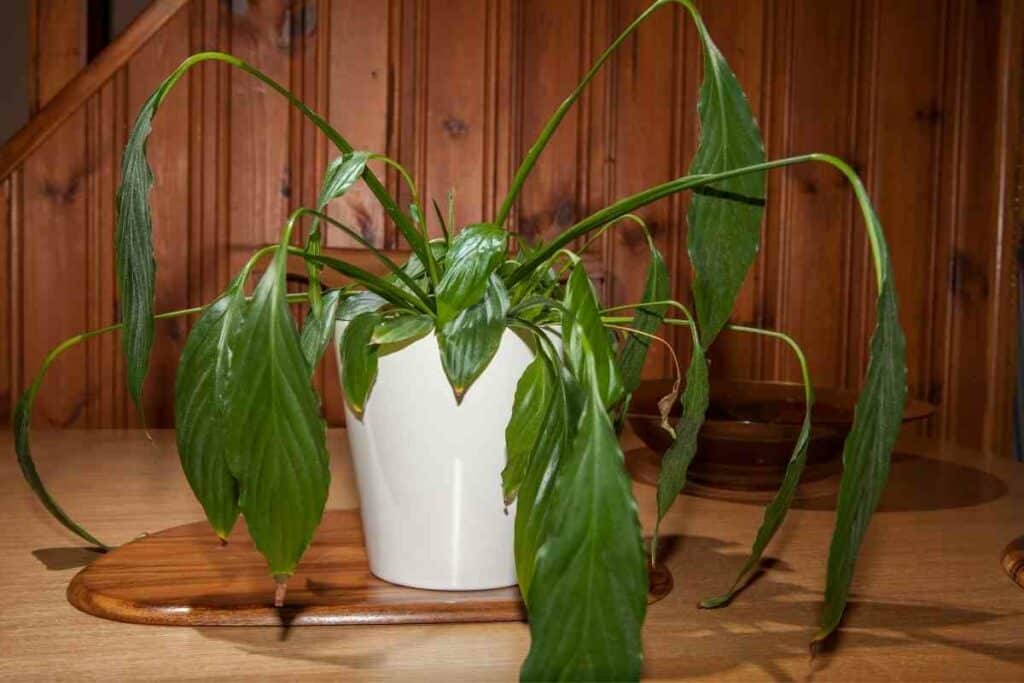 It's possible to revive a dying plant, especially if it is dying from conditions you have control over.
Such conditions include:
lack of water or over-watering
poor or excess sunlight
lack of proper nutrients in the soil
and infestation by pests or insects
Final Thoughts
Do plants die of old age? Yes, they do. But only with the right care will they live to old age.
Some houseplants are even passed down several generations.
However,  to prevent killing your plants while they are young, ensure they live under the right conditions, from seed to mature plants.
Read Next