The concept of giving flowers as a gift dates back to the Middle Ages and the act was particularly popular in France and England.
Since then, this idea has spread throughout the world and flowers are the ideal gift for almost any occasion.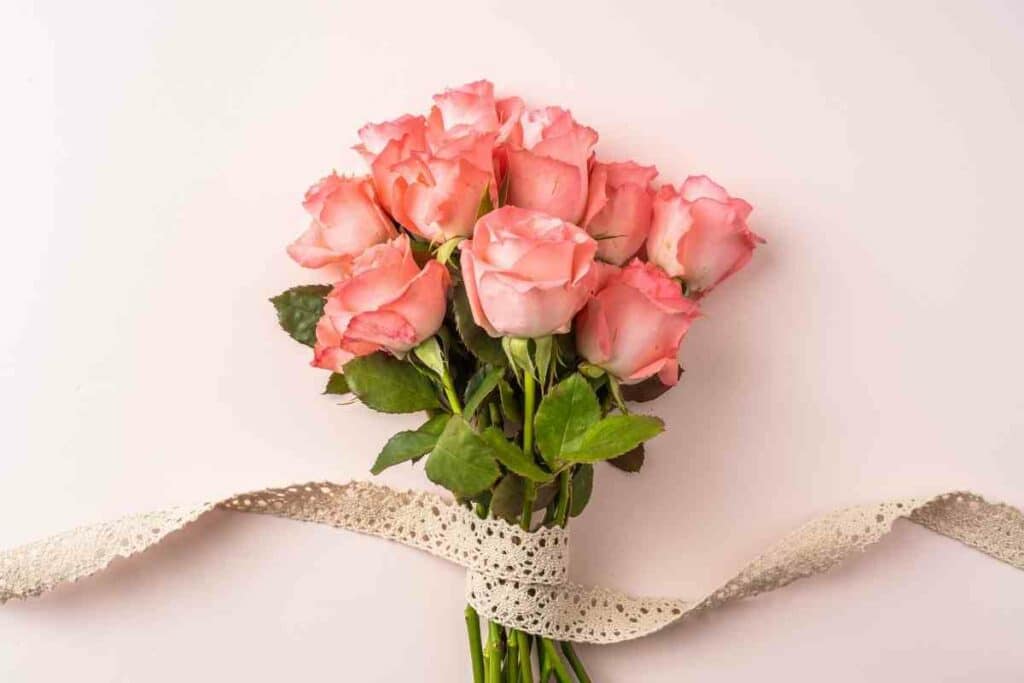 Whether you're celebrating a birthday, an anniversary, passing an exam, or even at the death of a loved one; flowers say it all without saying anything at all. 
But when choosing a bouquet, there are a lot of flower types you might consider.
The best option is to speak to a florist who will advise you on the best type and color of flower for the occasion.
But being a bit savvy will help you make a joint decision which means you'll be better involved in the process.
So, without further ado, let's take a look at some of the most popular florist flower types used in bouquets. 
1. Rose
There could simply not be a list of the most popular florist flowers without rose appearing right up here at the top!
In fact, it probably won't come as a surprise to learn that the rose is the most popular flower to be used in arrangements anywhere in the world!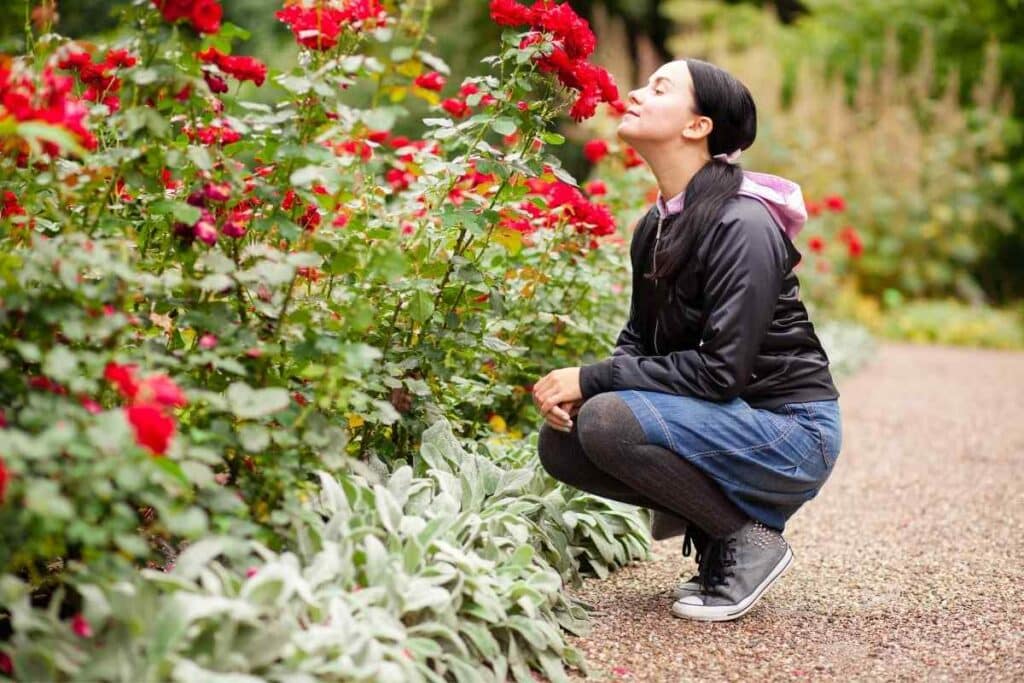 The most appealing thing about roses is that they come in such a wide array of colors and each one has its own special meaning.
For example, the red rose symbolizes love while the yellow rose is given as a sign of friendship or joy.
Roses are also widely available which makes them perfect for bouquets because they'll never run out.
---
Moreover: The rose is a very elegant flower that many people appreciate and this beauty is something that has and will stand the test of time. 
---
2. Carnation 
The carnation is another flower that is very frequently used in all types of bouquet.
What's interesting about these flowers is that they have many different meanings and so are suitable for a wide range of occasions.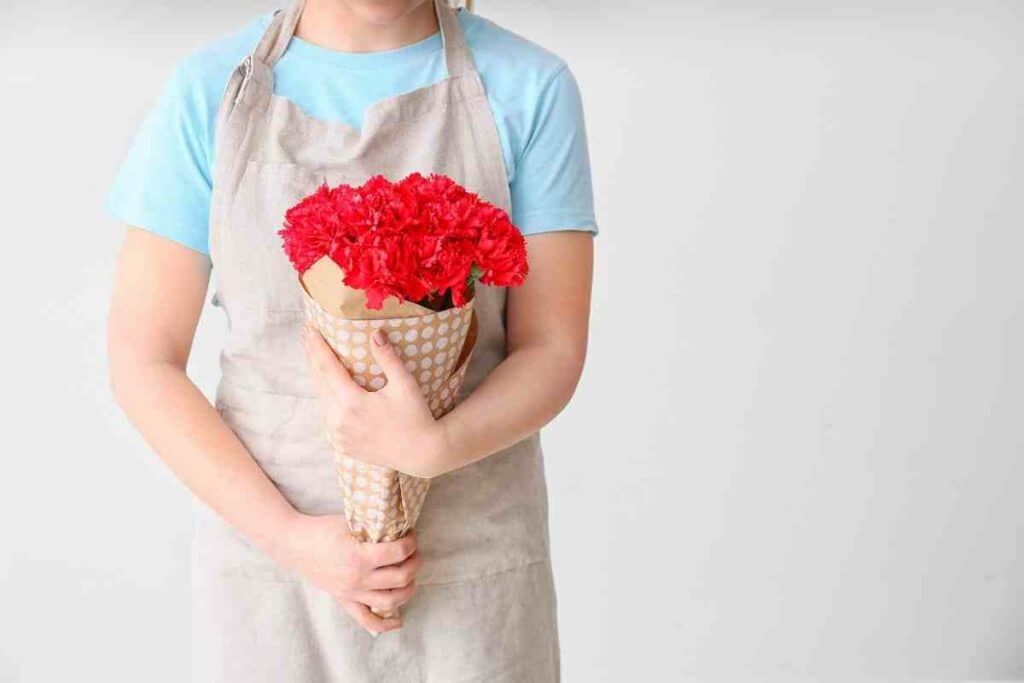 For example, you could give a carnation to symbolize deep loving emotions and affection but they can also be given as a way of showing gratitude.
Offering someone a bouquet that includes carnations is a wonderful way to show someone that you care and there's no doubt that they will be impressed by the beauty of these blooms. 
3. Daffodil
Daffodils are one of the most unique-looking flowers which is one of the main reasons that florists love to use them in a bouquet; especially in springtime.
These flowers come in a huge number of varieties and since they are recurring, they're never short in demand.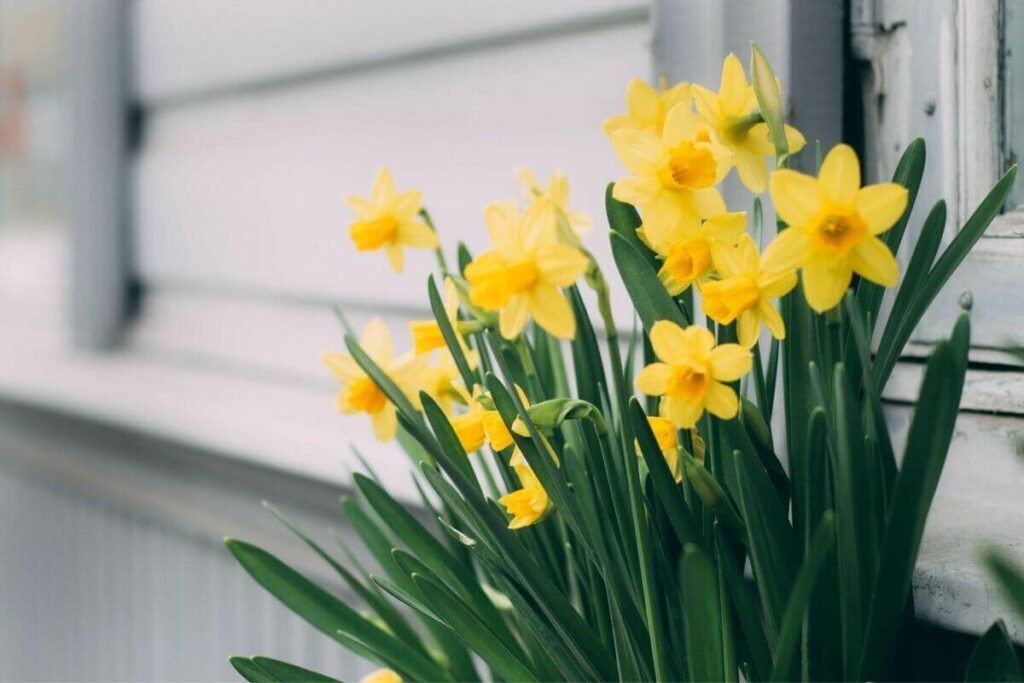 These flowers, which can range in color from white to yellow and orange have suitability for a great deal of occasions including birthdays and anniversaries.
Moreover, the daffodil is a hardy flower that doesn't wilt easily so they're often used to keep a bouquet looking fresh.
4. Gerbera
The beauty of the gerbera is that it comes in a wonderful array of colors so it works in a lot of different bouquets.
However, the different varieties of this flower do have different meanings.
There are those that represent innocence while others show happiness and joy.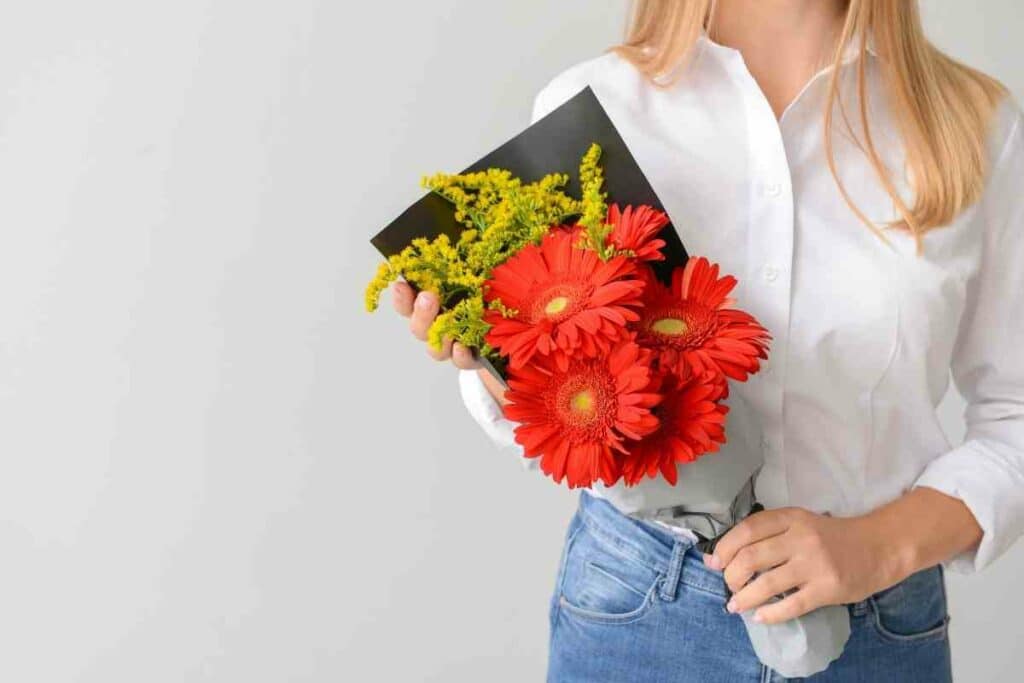 When choosing gerberas for a bouquet, it's important to work with your florist who will advise you on the best color and variety for the occasion.
But one thing is for sure, no matter what type of gerbera you go for, they're sure to add a charm to the bouquet that you wouldn't get from any other flower. 
5. Lily 
Lilies are one of the most abundant flowers in the world and they come in more than 300 varieties; that's a lot to choose from.
When it comes to making bouquets, you'll normally find that the exotic calla lily is a firm favorite.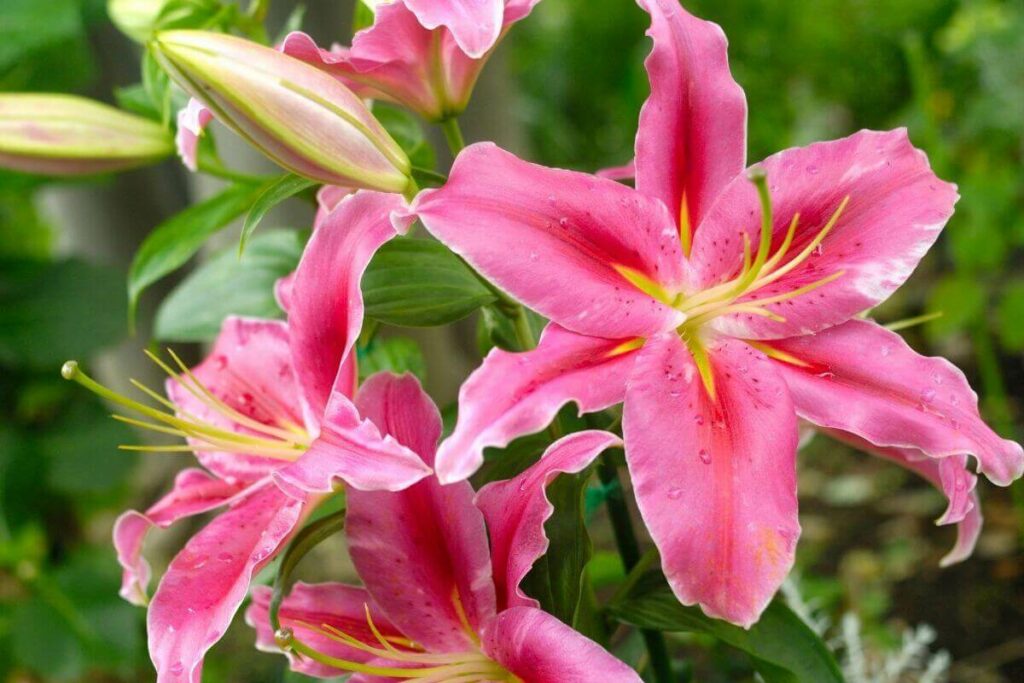 The great thing about having so many varieties of lilies is that there's truly something for every occasion.
For example, orange lilies are a great way to demonstrate passion while a white lily shows purity and modesty. 
There is no doubt that the lily is one of the most popular flowers to be used in a bouquet and it certainly even rivals the rose. 
6. Peony
If you are looking for a flower that will allow you to show your most deep seated emotions freely then the peony is a worthwhile consideration.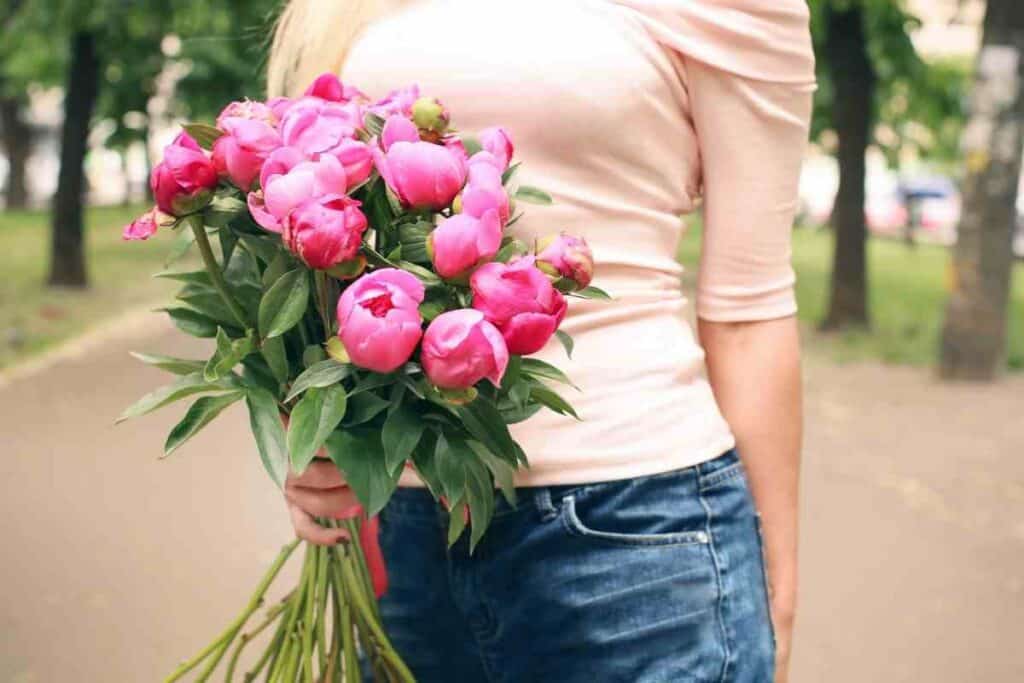 It's long been used to speak heartfelt words that our mouths cannot say and there are a huge number of colors to choose from. 
There are a lot of different meanings when it comes to peonies with some being a great way to show romance while others symbolize wealth and fortune.
One of the most common uses of a peony bouquet is for a newlywed couple as a way to wishing them happiness in their married life.
7. Orchid
Orchids are one of the most beautiful flowers and there is something about them that has enamored humans for centuries.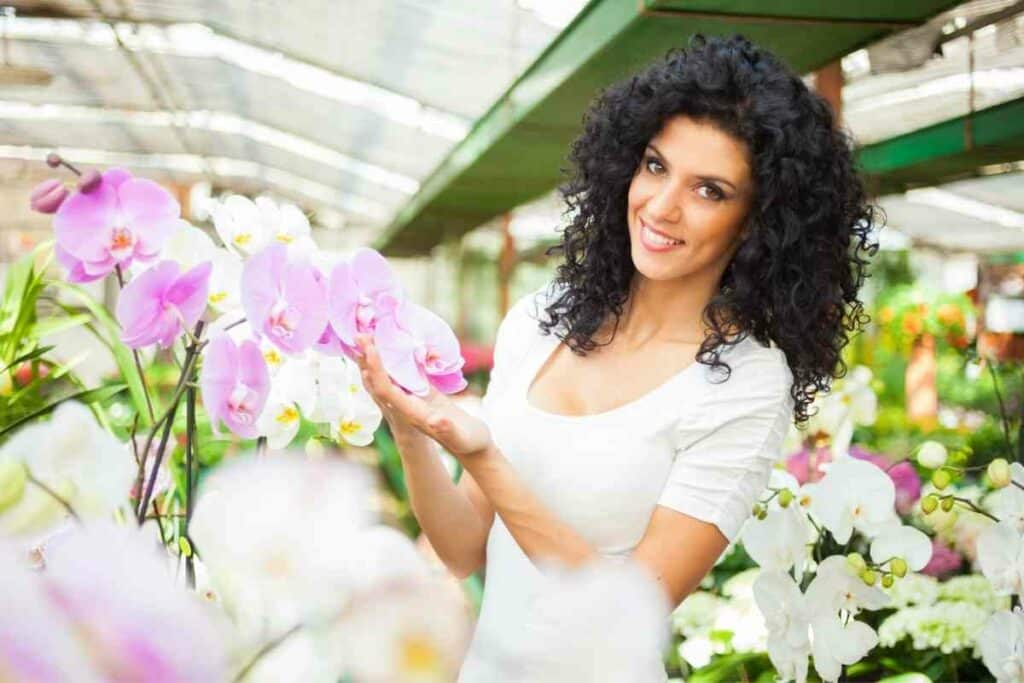 Even more interesting is that there are as many as 30,000 species of this flower so you're certainly spoiled for choice.
And every type of orchid holds a different meaning, making them ideal for gifting on almost every occasion.
8. Aster
The aster is a flower that is natively found in Europe and Asia but there are a couple of species that are native to North America.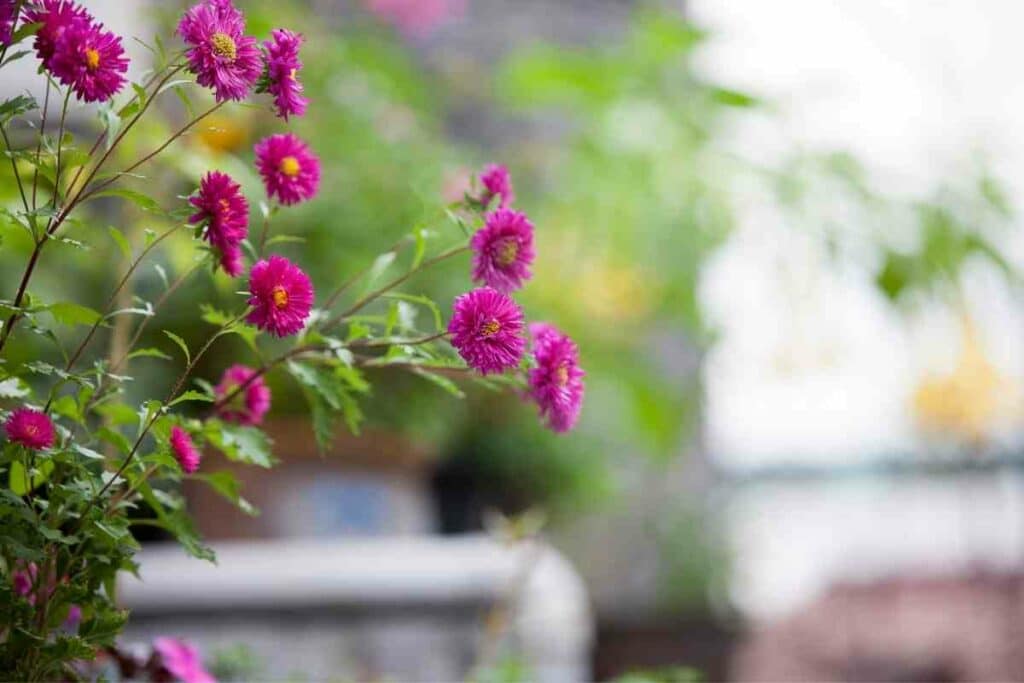 These are small flowers that have small, closely packed petals and they come in a huge range of colors from blue to purple and pink to white. 
They're often grown in gardens as they're excellent pollinators but they're also commonly used in bouquets thanks to their symbolism.
These flowers represent a birthday in September and are also the official flower for a 20th wedding anniversary.
9. Dahlia
If you receive a bouquet that includes dahlias then the person gifting them to you is trying to tell you that they feel you have a lasting bond.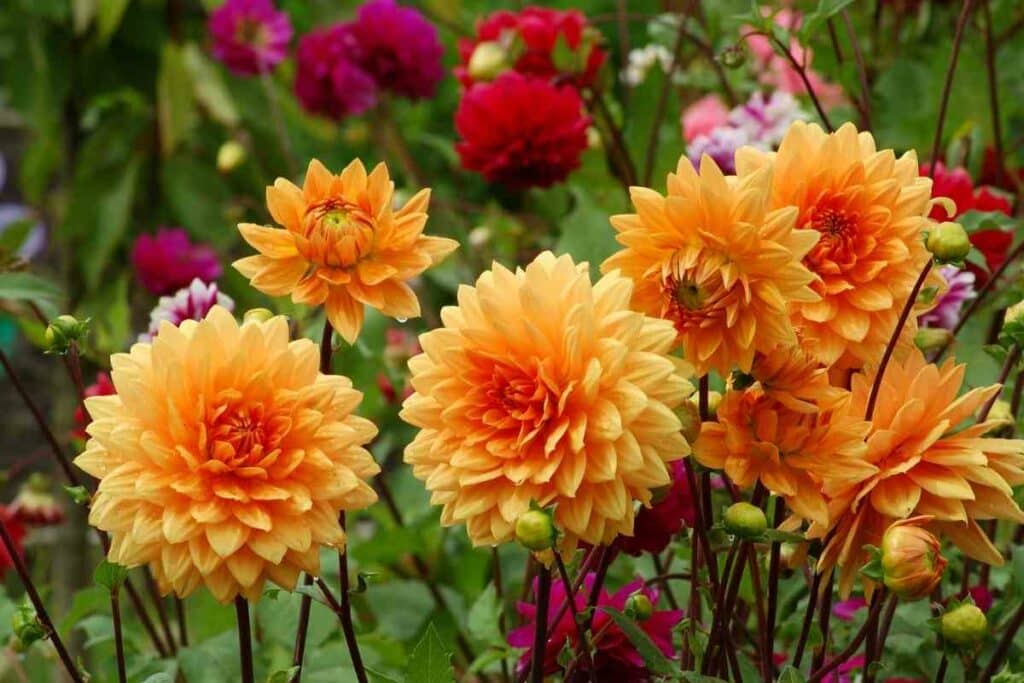 This is the main symbol of these flowers when given as a gift and is one of the reasons that so many people choose to include them in their wedding bouquets. 
As well as a lasting bond, the dahlia also symbolizes commitment which speaks for itself when thinking about wedding flowers!
10. Freesia
The freesia is a delicate little flower that florists go crazy for during the spring months.
Unlike other flowers, this one has quite a unique meaning and is thought to represent thoughtfulness.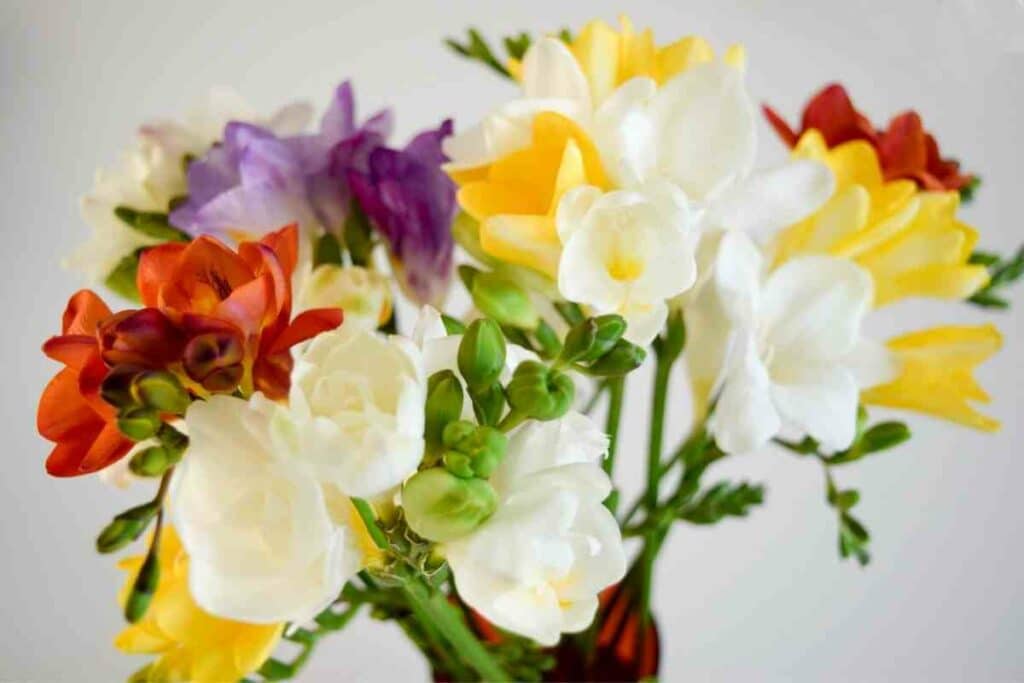 For this reason, people often gift freesias as a way of letting someone know that they care.
Perhaps when a friend is going through a tough time or you want to show someone that you're thinking of them. 
Conclusion
Flowers are a wonderful way of showing someone that you care without having to find the right words, because let's face it, we're not all good at that!
With an array of colors, symbols, and meanings, florist flowers can be arranged into a bouquet that tells the recipient exactly what you're thinking in the most fragrant and eye-catching manner!
You May Also Like