If you are interested in having an indoor garden system that can produce plants all year round, you have probably already considered purchasing a hydroponic gardening product.
These gardens are great to have and relatively easy to maintain.
While there are many options out there for growing hydroponic plants indoors, there are two popular ones we would like to cover today.
Is the Tower Garden or Lettuce Grow a better option?
Let's compare the two, and you can make that decision for yourself.
What Is a Hydroponic Garden?
Before comparing the two garden options, let's take a quick look at what hydroponics is.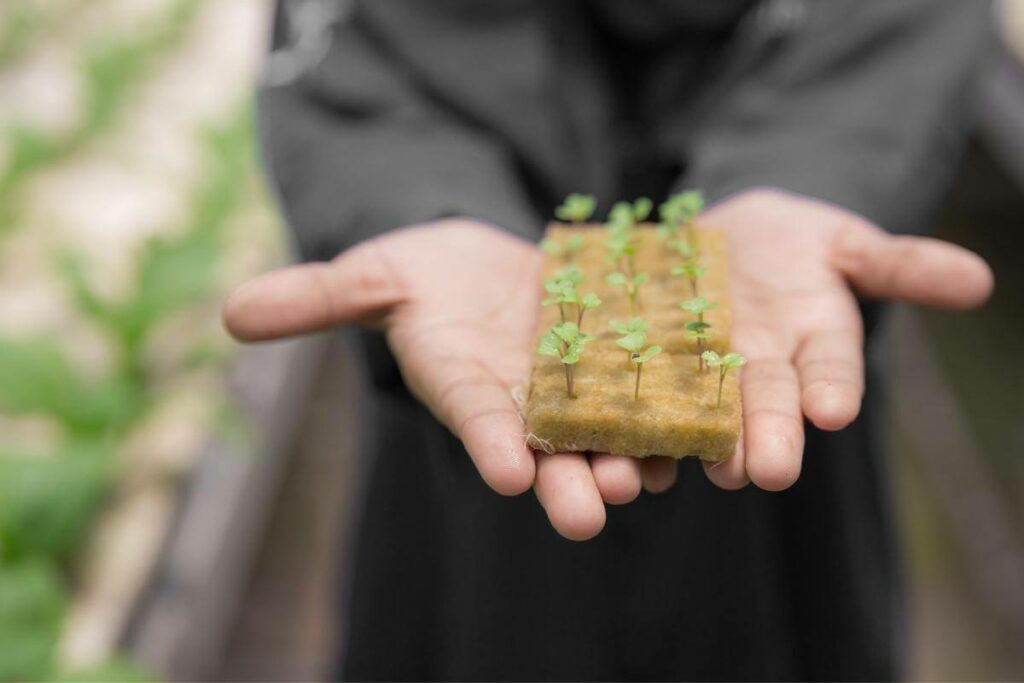 The word hydroponics actually translates to "working water," and that is exactly what a hydroponics garden system utilizes. 
These gardens are reliable and easy ways to grow plants inside only using water and never adding soil. 
This way of gardening has been around for a very long time but has only recently started growing in popularity.
With new interest peeking, many companies are coming up with their own kits and sets, selling interested consumers hydroponic gardening systems.
Today we are going to compare only two, tower garden vs lettuce grower.
What Is the Tower Garden Hydroponic System?
A tower garden is a vertical garden that can easily fit into smaller spaces allowing you to grow fruits and vegetables just about anywhere.
This system utilizes aquaponics, meaning no potting soil is needed, just water.
How Does a Tower Garden Work?
This in-home garden comes in three sizes holding 20, 32, or 84 plants, and has a large water base, which will consistently recycle water and nutrients during the growth cycle of each plant.
The plants will grow in the "growing section" of this tower.
These sections are columns that are stacked in a vertical row made from food-grade plastic and have growing ports (or holes) constructed into each. 
The plants are placed securely inside these holes with Rockwool and a net, and the roots grow right inside the columns.
The roots do not require soil to grow because the tower garden structure keeps water and nutrients trickling over them.
What Comes with a Tower Garden?
When purchasing a tower garden starter kit, you will be supplied with everything you need to get your plants going:
LED grow lights
starter seeds (a random variety)
Tower Garden's mineral blend plant food and a measuring cup
Pump
Timer
Drain tube
Water monitor
Germination tray 
Rockwool cubes
Vermiculite
Net pots
Babygreens extension kit
What Is the Lettuce Grow Hydroponic Growing System?
The Lettuce Grow plant growing system is another hydroponic option for growing plants and producing right in your home without taking up to much space.
The Lettuce Grow comes in a variety of sizes allowing you to go higher up but not out.
You can purchase this product to accommodate 12, 18, 24, 30, or 36 plants.
How Does the Lettuce Grow System Work?
This system is a breeze to set up and doesn't take much time at all to get your garden started.
You will need to place the garden near an outlet to plug in the pump and grow light.
Besides that, the seedlings are already a few weeks old when you get them, making it much easier to get them started.
Once your plugged in, all you have to do is add the seedlings and fill up the water reservoir. 
The automated water disbursement system does all the work for you, evenly moistening your plant's stems.
---
Your Choice: The Lettuce Grow system can be used outdoors or inside. However, if this is being used in the home, an LED light will need to be purchased.
---
What Comes with This System?
Water Tank
Grow Cups (Teeny x 18, Tiny x 24, Small x 30)
Farmstand Lid
Tank Cap
Gasket
Pipe Coupler
Timer
Water Pump 
Water Diffuser
Hose Coupler (for emptying your Farmstand)
Pump Fitting
Pipes (2)
Growing Levels (Teeny x 2, Tiny x 3, Small x 4)
*Seedlings and UV light sold separately
Tower Garden vs. Lettuce Grow Similarities and Differences
While both of the units utilize the hydroponic system for growing plants and do pretty much the same things, there are some differences we need to point out:
The Tower Garden is a bit more complicated to put together, thanks to all of the parts and features that have to be constructed and fit into place. On the other hand, the Lettuce Grow comes with easy-to-construct pieces, and it goes together with little effort.
The Lettuce Grow does offer a few more size options, but even their biggest option doubled doesn't match up to the number of plants you can grow with the Tower Garden.
If you are looking for a large indoor garden with tons of planting space, the Tower Garden is the way to go.
However, if you want something for a small office or apartment space, the Lettuce Grow can get as small as 12 plants.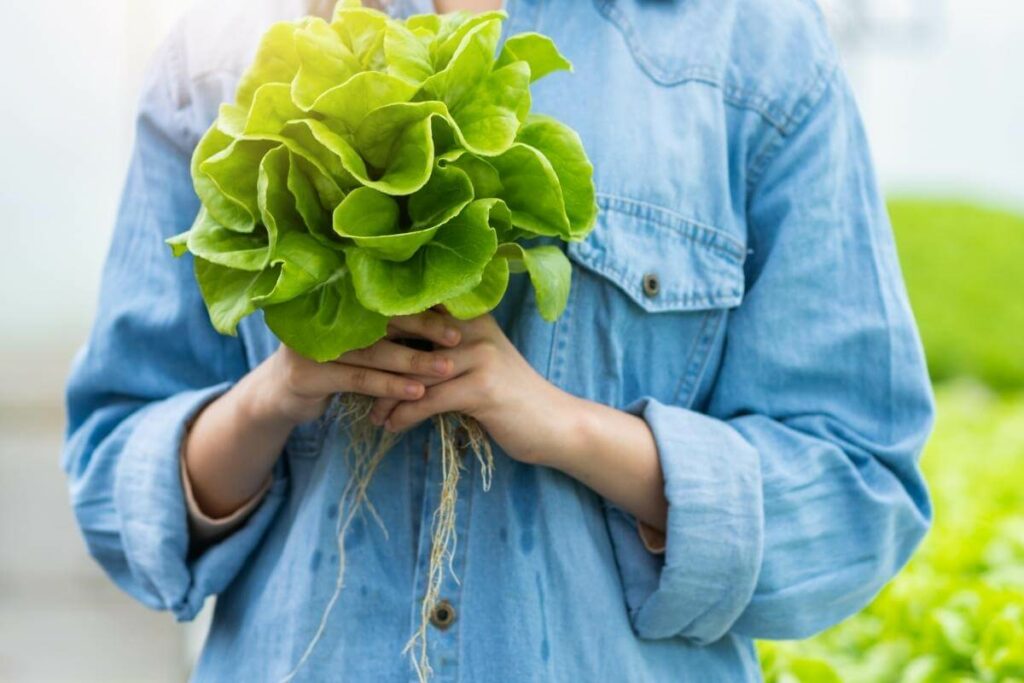 Lastly, you will want to consider the price. The Lettuce Grow 30-plant options will cost around $500 for the stand and kit.
However, you will have to purchase the glow light and seedling separately to grow plants indoors, which costs extra. (499.99 for the 5 grow rings and $75 for 30-plants) Bring your total to a whopping $1000.00.
The Tower Garden will run you $970.00 but comes with everything you need right from the start, requiring no extra orders or future purchases.
Our Final Opinion
These are two great options for growing plants and produces from inside your home; while it is great having the option to grow your garden inside or out with the Lettuce Grow, we like the fact that the Town Garden comes with everything you need in one package. 
The prices are just too similar to really make a decision based on that alone, and both products are durable, reliable, and make great decore with their sleek and versatile designs. 
In the end, this is going to be a personal decision based on your preference, what style fits you better, and the number of plants you would like to grow.
Also Useful to Read