After long balmy days of summer and the color and breeze of fall, a dark cold winter looms on the horizon.
Your garden has played its part, providing you with beautiful flowers, lush foliage, and delicious produce, but now the time has come to pay your garden back for all its hard work.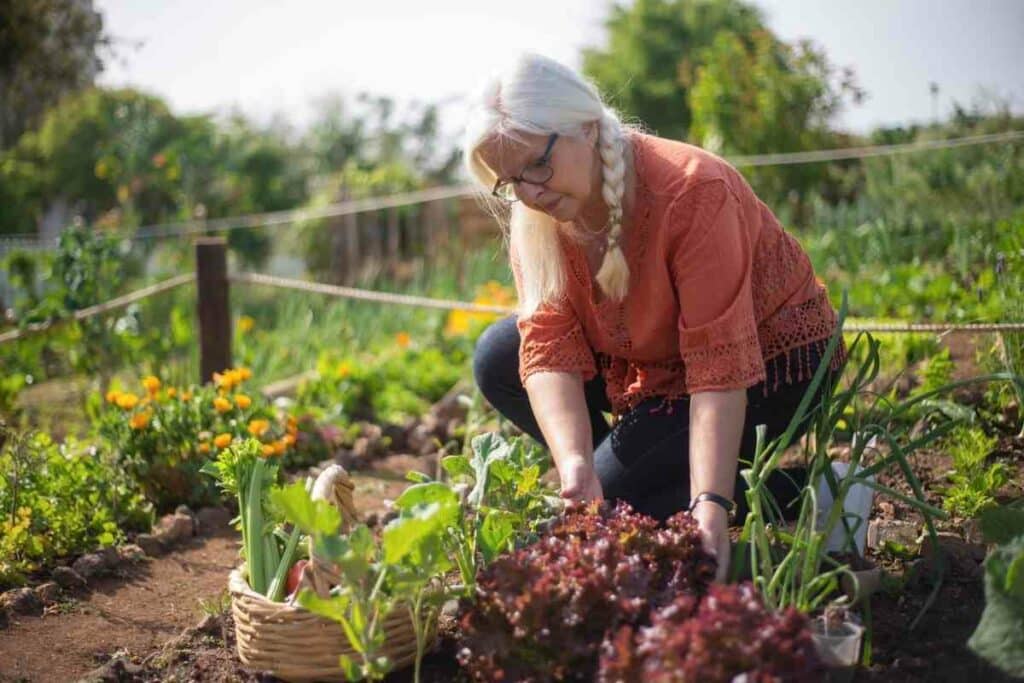 A little effort to provide your garden with the TLC it needs to face the winter months will yield massive dividends for the coming year.
What to Expect? In this article we share the 11 winter gardening jobs you must complete before winter sets in!
11 Winter Gardening Jobs
Here are 11 tasks that will make all the difference to your garden as it faces winter.
These simple jobs take time and labor but will mean that your garden is ready for spring.  
1. Clear your yard
Once the summer allure has departed, your yard may not be where everyone wants to be, especially if you are distributing chores to the kids.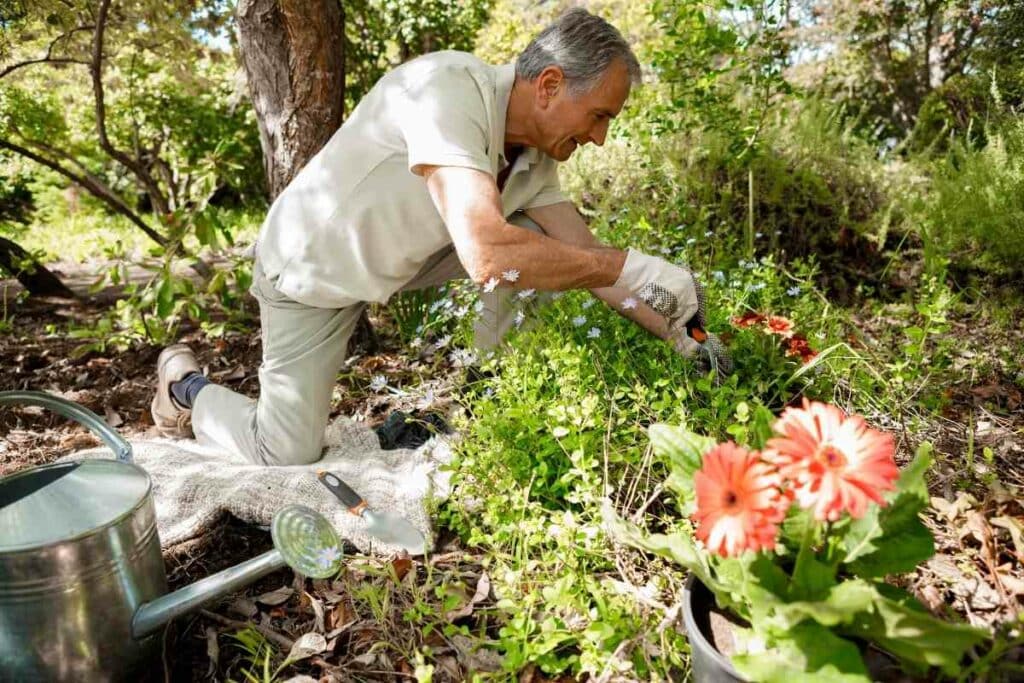 However, if you leave your garden in a mess, you will have the time and expense of cleaning rotted patio furniture, clearing algal growths from your pool, and replacing a rusted-out grill.
Make sure that these basics are covered before the winter sets in:
Deflate and clean, inflatable paddling pools, balls or garden toys and store them.
Wash down your patio or decking.
Clean and cover your patio furniture.
Deep clean and cover or store your grill.
Once your yard is clear of obstructions, you will be better able to tend to your plants and prepare them for the coldest months.
2. Have you cleared your vegetable patch and put it to bed?
If your garden is looking like a dying jungle, with trailing vines, rotting produce, and plants that have gone to seed, it's time to get it sorted and prepped before you regret it in the spring.
Pull up, eat or mulch those old root veg, chop up old vines and vegetation for the compost bin and give the soil a well-earned rest.
Take a look at how this gardener gets his raised beds prepped for their winter sleep 
3. Get some bulbs in the ground!
The last few days of fall are great for planting bulbs because there is still some warmth in the soil so you can work it well.
If you want decent spring growth and flowing from your bulbs, planting them in late fall/early winter can set things up for a gorgeous display. 
Bulbs that should be on your planting list before winter sets in include:
Crocuses
Tulips
Irises
Hyacinth 
Narcissi
Snowdrops
If you have some Narcissi bulbs left over and can't wait till spring why not force them for some indoor winter greenery?
As your bulbs hit the dirt, make sure your vegetable patch is set up with garlic and onions.
These babies will bed down through the cold months and burst forth once the warmth of spring penetrates the soil.
Watch this video of the West ladies showing how it's done: 
4. Cold tender bulbs will have to come out of the ground
Tender bulbs and corms can be pricey, so do the right thing and uproot them before the frost hits them and kills them. 
Let the foliage die off and then dig these tubers out of the ground.
When you lift them, handle the storage structures gently. They will need to have their stems removed and be washed and dried for storage in a cool dry place. 
If your corms have multiplied, waiting to cut them until spring will reduce the chance of rot. 
5. Plant your trees and shrubs
If you want to garden like a pro, get that tree or shrub that you have been planning on in the ground ahead of the coming spring.
Though you can plant trees and shrubs that have been in a container at any time of year, the late fall provides a new tree with the best opportunity to become established in the coming year.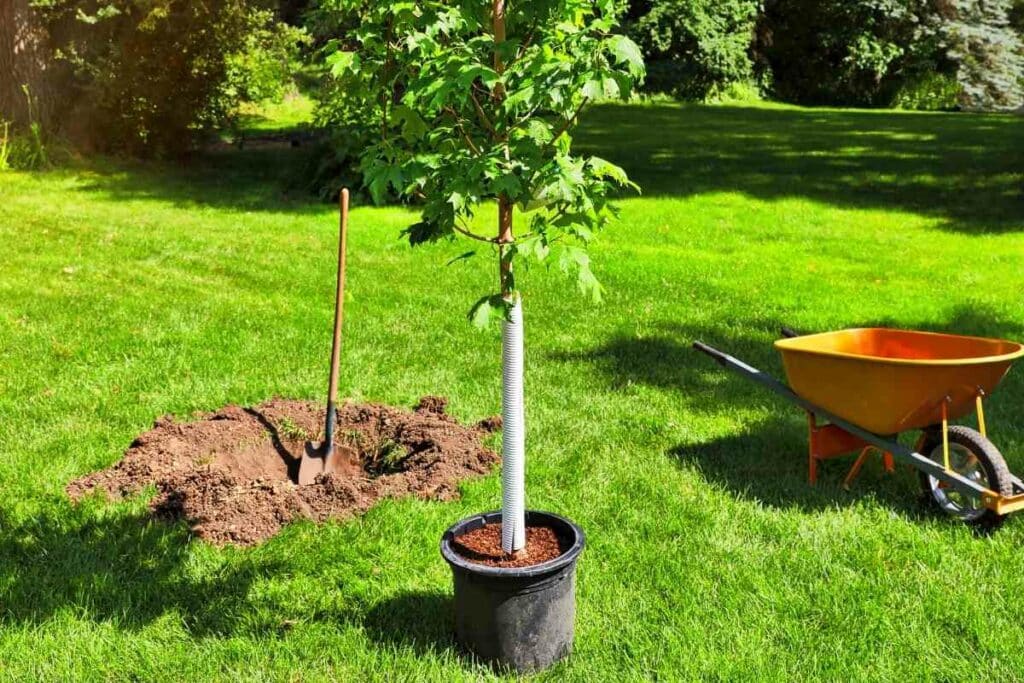 In fall and early winter, other than physical protection, the needs of a new tree are few.
Winter is low maintenance with little need for watering once things cool down.
Having had a dormant winter the tree will have a full growing season ahead.
6. Get those container plants off the patio!
A warm and sunny patio can perform as a mini-microclimate, enabling you to achieve the impossible and grow exotic plants and shrubs.
As the warmth leaves those patio flagstones, and the risks of a hard frost increase, it is best to get frost-tender plants that are in containers indoors to see out the winter.
7. Frost-tender plants in your garden can be covered
Frost is a sure-fire way to kill tender plants in your yard.
This is because the low temperatures freeze water in the plant cells causing them to expand and rupture them.
If you have plants that you want to see in the coming year, you need to provide suitable frost protection or insulation from the cold. 
A great strategy is to hard prune your tender plant and cover it with a liberal layer of mulch to provide an insulative barrier another great way of protecting your plants is to wrap them in a frost blanket, which you can keep in place until after the last frost date in your region.
8. Plant a cover crop 
Keen growers and homesteaders retain the productivity of their land by planting cover crops to protect the soil and add nutrients in the winter.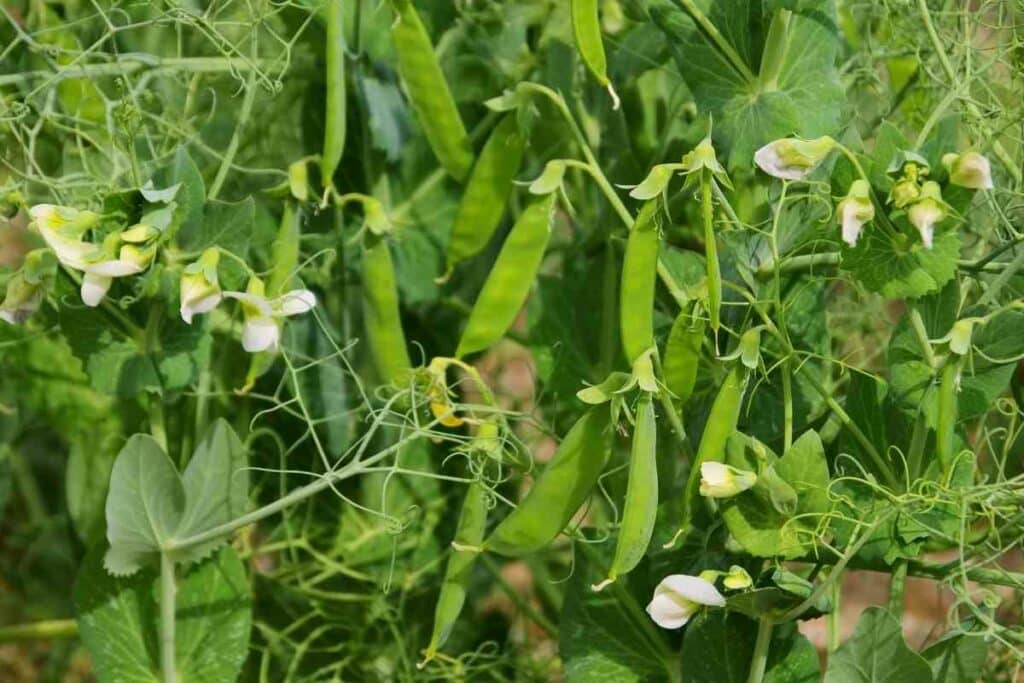 By covering the soil with an insulating layer of low-growing vegetation, things will get off to a quicker start in the spring when you are ready to plant your vegetables.
Cover crops also prevent soil erosion (especially if the weather is bad and you're on a slope), suppress weeds, and enhance the condition of the soil.
Here are some great cover crops to plant in fall ahead of your winter months: 
Buckwheat
Peas
Tillage Radish
Oats
Turnips 
Rapeseed
9. Prune your shrubs
Woody shrubs are usually hardy enough to see out a winter, but you want uniform growth in the spring.
Not everyone is an advocate of hard pruning these plants in late fall.
Some gardeners prefer to prune in early spring before the growing season.
Here are some great tips from a professional local gardener on pruning your shrubs for winter
10. Maintain your garden tools
After a full growing season of, digging, cutting, pruning, weeding, mulching, and composting, your tools need to undergo maintenance so that they are clean, sharp, and ready for the coming spring. 
Clean and fully disinfect your tools to prevent molds that cause mildew and blight from being transferred to new plants.
Bladed tools also need to be sharpened and motorized and mechanical tools should be cleaned and oiled to prevent rust. 
Make a note of tools that are damaged or broken so you can arrange timely repair or replacement.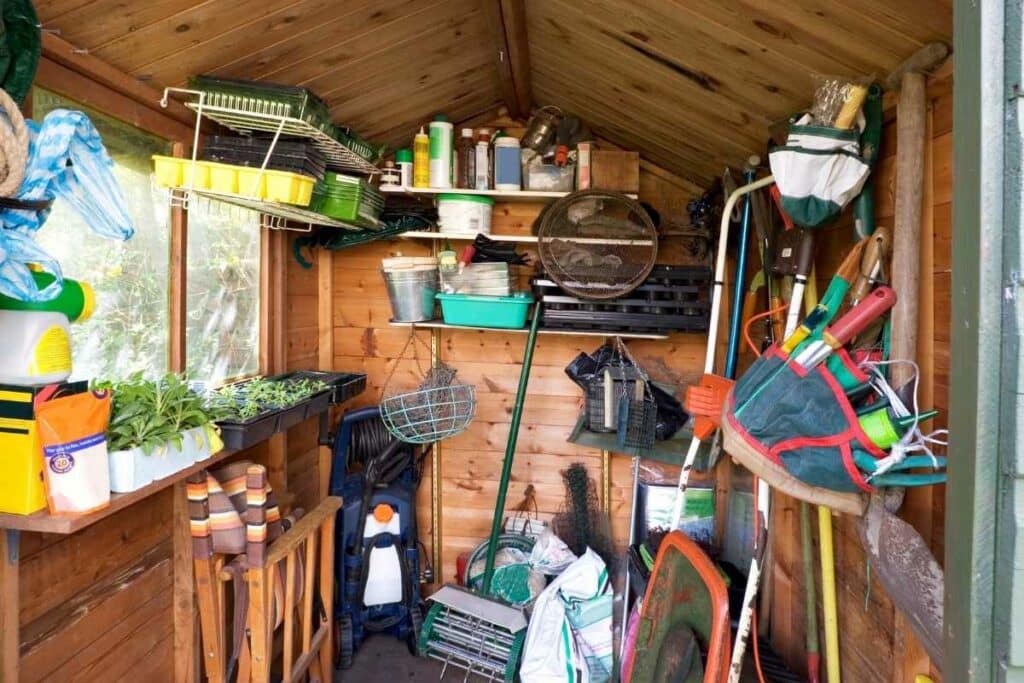 If you have a storage box or garage, make space for your tools to be stored in a clean, dry place where they cannot be damaged. 
11. Plan for the new year
As the days grow shorter and you are indoors more, set aside some time to reflect on the growing seasons you have had and their successes and failures.
If you have a gardeners journal, now is the time to set out a plan for the coming year.
The type and nature of your gardening plan are entirely up to you. Sketch out the layout of your raised beds or plan a new pergola or seating, this is the time.
You can then have a rough plan of how to proceed with your next year of growing and entertaining in your backyard.
This video walks you through planning your next growing season
BONUS: Don't forget your wildlife!
Your gardening may have finished for the year, but your local wildlife is gearing up for a fight for survival.
You can help wildlife by providing food and shelter.
Even small projects, like a bird table with food, a bug or bee hotel, or a supply of shallow freshwater can keep birds, hedgehogs, and beetles going through the cold months, so they can enrich your garden in the new year.
Rounding up
As you can see the work of a gardener does not end with the summer sun.
Your yard will repay the effort you put into winterizing it with a productive spring complete with thriving plants!
More Related Posts