A fire pit liner, also known as a fire pit surround or insert, is a tough metal shield. It safeguards the stones, bricks, pavers, or concrete used in constructing a wood-fueled fire pit from the scorching heat and fierce flames.
Made of durable high-temperature resistant steel, this liner is installed with a small gap between it and the fire pit material to shield against cracking, crumbling, or exploding.
While a fire pit doesn't necessarily require a ring insert, it is highly recommended to use one for the longevity and aesthetics of your fire pit.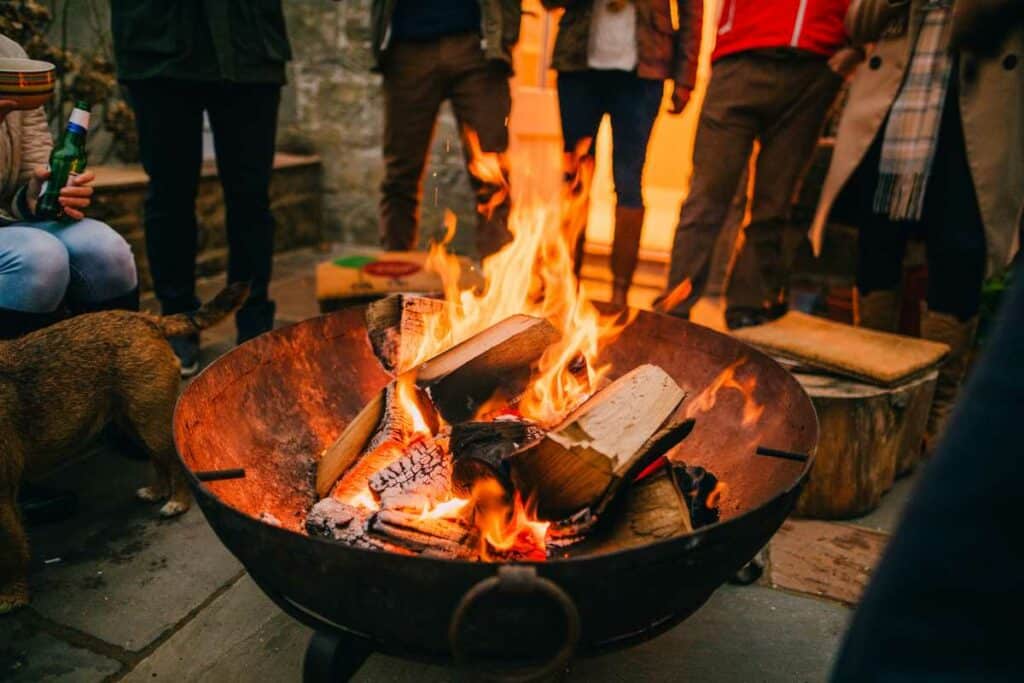 Now, for permanent fire pits built with fire bricks, a liner is generally unnecessary. Fire bricks are built to withstand high temperatures, eliminating the need for an additional liner.
Furthermore, if you're leaning towards a portable metal fire pit, a fire pit insert is not necessary. These fire pits are typically constructed with heat-resistant steel and do not require a separate liner.
However, when using materials like pavers, bricks, or cinder blocks for your fire pit, including a liner is a smart move.
These materials can be somewhat delicate when exposed to intense heat, potentially cracking, crumbling, or even exploding.
This is because the trapped water inside them can evaporate and expand, leading to such issues. By incorporating a fire pit liner, you establish a protective barrier between these materials and the flames, minimizing the risk of damage.
Fire Pit Ring 36-Inch
2mm Metal Steel Rim – DIY Fire Pit Rim
You can use square or round liners depending on your needs.
The 4-piece fireplace kit fits together easily in minutes
36 x 30 x 10 Inch
Strong 2mm thick steel
Can be used as an in-ground fire pit liner rim or an above-ground fire pit
A fire pit liner not only offers protection but also adds a touch of style. It provides clean and polished edges, enhancing the fire pit's overall appearance.
These liners typically sport a smooth and sleek black finish, adding visual appeal. This is usually a heat-resistant coating, adding an extra touch of charm to your fire feature.
Fire inserts come in various designs, sizes, shapes, and thicknesses. They typically range from 20 to 50 inches in diameter.
Check out our article about the mistakes I made when first installing and using fire pits in my backyard. Click here
Customized options are available at a higher cost if desired. If you want a liner that will endure and provide peace of mind, look for a thick steel gauge, preferably around 10 gauge or thicker. This ensures adequate thickness and durability for your fire pit liner.
You may also like ?
When selecting a fire pit liner, start by measuring the inner diameter of your fire pit to determine the appropriate insert size.
Look for inserts that come in as few pieces as possible for easy assembly and a better fit. Consider the desired look and ensure the insert matches the dimensions of your fire pit for a proper fit.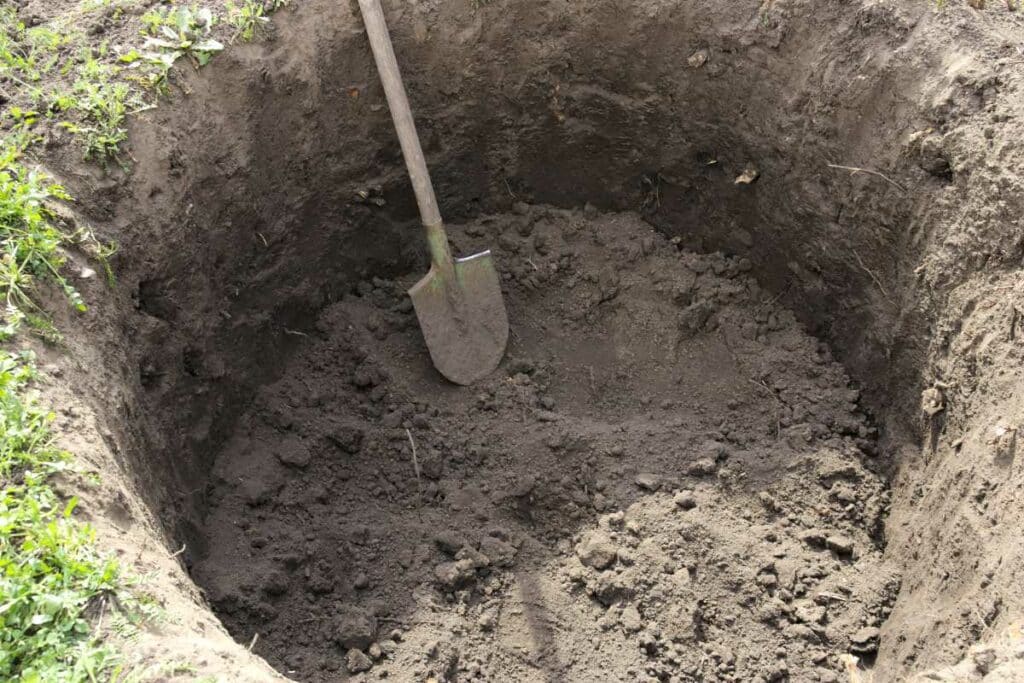 Fire pit liners are available in various shapes, both round and square. Custom options are also available but at a higher cost if necessary.
The depth of the liner will also factor into the type of material you use inside ie: a deep liner will not be suitable to have glass fire pit stones inside for visual effect as it will need too many and be very costly.
To Sum Up ?
In conclusion, while a fire pit made with fire bricks may not require a liner, it is highly recommended to incorporate a liner when using materials like precast pavers, clay bricks, cinder blocks, or concrete.
Doing so provides an extra layer of protection, enhances the fire pit's appearance, and simplifies maintenance.