You might think that installing a fence post is a pretty simple task.
But when you consider that you've got to get that rather hefty item securely into the ground, it becomes apparent that this isn't something you'll want to do without the correct tools. 
That's where a fence post rammer comes in to save the day. The simple tools make the job so much easier and mean that you won't have to exert yourself nearly as much.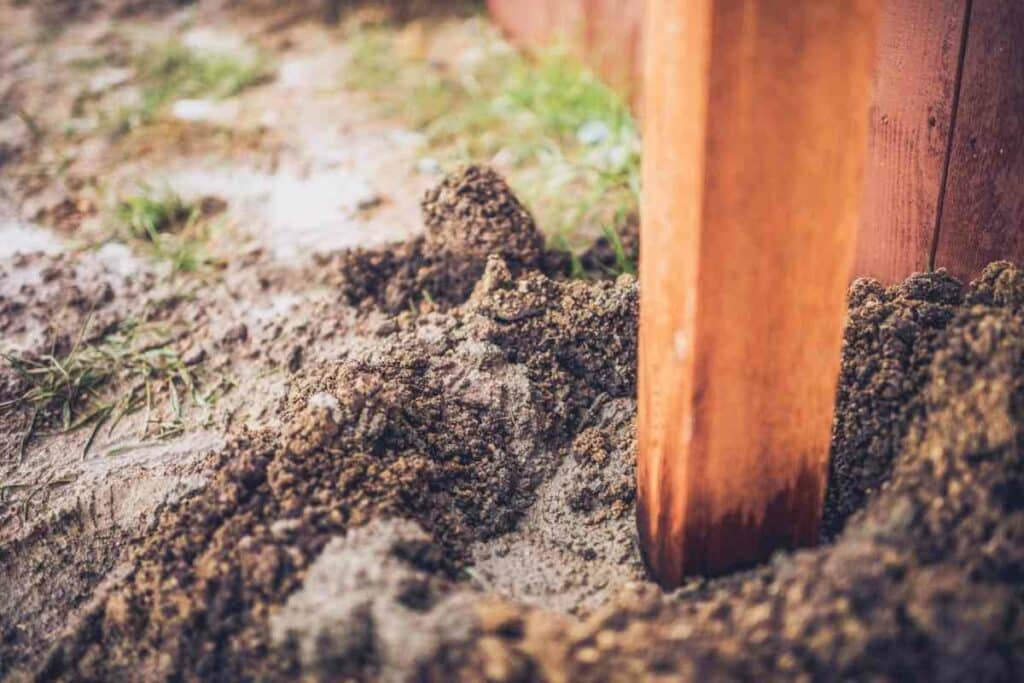 While there isn't a huge difference between products, after all, they're all designed to do the same thing, there are some fence post rammers that are better than others. 
In This Guide – We will be showing you some of our top picks as well as giving you some helpful hints on how to choose the best fence post rammer for the job. 
What Is a Fence Post Rammer?
Sometimes, you may hear people calling this tool a fence post driver or a post thumper, but they're all one of the same things. 
A fence post rammer is a strong tool most commonly made from metal that fits over the top of a fence post to drive it into the ground.
The tool has handles on either side which the operator grabs to pound the tool. 
Our Favourite 5 Fence Post Rammers
We've been researching and reviewing a whole host of fence post rammers and we've been delighted by what we have found.
However, there were a handful of manual and powered fence post rammers that really stood out and should get a special mention. 
1. MTB Fence Post Rammer With Handles
This is a round fence post driver that is extremely good quality.
It's made from steel and boasts a reinforced head to ensure that any striking will not damage the structure.
Steel is an excellent choice for outdoor tools as it's largely weatherproof and one of the most durable metals out there.
For heavy-duty jobs, this is an excellent choice. 
What's more, the MTB fence post rammer comes in a choice of weights meaning that there is one suitable for almost any application.
Choose the 12lb rammer for lighter jobs or the 34lb rammer when you need to drive in larger posts into more solid ground. 
We also love the versatility of this fence post rammer which can be used with both T and U posts.
However, we did notice that when working with wooden posts, the heavier rammer does have the potential to cause damage so do be mindful of this. 
2. LOADSECRTOOL 31.5" Fence Post Rammer
If you're not looking to spend a fortune on your fence post rammer but still want to make sure that you get something reliable, durable, and up to the challenge then we would highly recommend this one from LOADSECRTOOL.
Having a longer design makes a fence post rammer much easier to use and that's one of the first things we noticed.
Moreover, the rammer comes with two easy-to-grip handles for extreme comfort and ease of use. 
But aside from user-friendliness, this tool has a lot of other things going for it.
Take, for example, its superior durability. Made from steel, you can feel confident that this rammer will stand the test of time and will work well in heavy-duty situations.
It comes in a choice of three weights and three different diameters so you'll be able to find something that exactly meets your needs. 
3. Field Tuff Gas Post Driver
If you are going to be doing more demanding tasks or simply want to make life as easy as possible then this gas-powered post driver might be right for you.
Do keep in mind that it will require more maintenance but when properly looked after will last many years so is a great investment for commercial situations. 
You are going to have to invest a little more for this product but the performance is out of this world.
Running on a 33cc engine and providing up to 1.2HP, this machine will make very light work of even the most demanding fence post jobs.
Moreover, the tool operates smoothly thanks to an anti-vibration function and pounds at an astonishing 2230 blows per minute so you'll have the job done in no time. 
What we really like about this gas-powered post driver is its versatility.
It comes with two different size guides so you can work with more than just one kind of fence post.
This makes it an ideal choice for professionals, farmers, and domestic users with more diverse needs. 
4. Rhino GPD30 Ranch Pro
For anyone who is looking for the most high-powered, well-made, and reliable fence post rammer, look no further than the Rhino Ranch Pro.
This is an amazing tool that has a lot going for it and while it is pretty costly, it's worth the investment. 
This gas-powered fence post driver runs on a super reliable four-stroke Honda engine that pumps out an impressive amount of power getting the work done in no time.
What's more, you get a standard two-year warranty from Honda which gives you excellent peace of mind. 
The Rhino is designed for use with ground rods and T posts and is beautifully user-friendly.
There is an anti-vibration function on the handles for much more comfortable use and the top handle makes the tool easy to transport; great if you need a more portable tool. 
5. Gray Bunny Cast Iron Post Driver
We end our list with another extremely affordable manual fence post driver.
But being cheap doesn't mean being unreliable in this case.
If you only have a few fence posts to put in, you want a tool that won't break the bank but still gets the job done and this one from Gray Bunny offers the perfect balance. 
This is a 16lb fence post rammer that works with poles whose diameter is up to 2.6 inches making it ideal for smaller domestic tasks.
What's more, it's extremely versatile and can be used with a whole host of different post types. 
The handles are designed for maximum comfort and grip so you'll find this a very easy tool to use, even if you've never worked with fence post rammers in the past. 
Being made from cast iron, you can expect great things in terms of robustness and durability.
So even if you're only working on smaller jobs, there won't be any worry of the tools becoming damaged or letting you down.
However, while we do love this product, it won't be suitable for more heavy-duty tasks.
What to Look for When Buying a Fence Post Rammer
Before rushing off to buy a fence post rammer, you might wish to think about exactly what you need.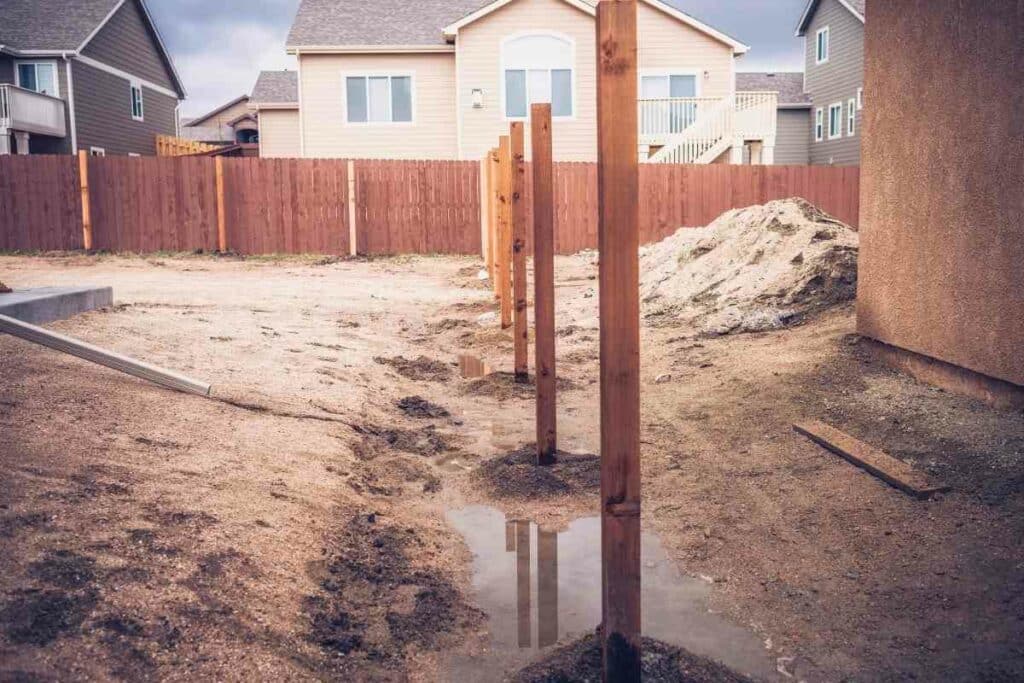 As we have already mentioned, these tools are largely the same in terms of what they do but how they perform is a different matter entirely. 
What Type of Fence Post Rammer Do I Need?
Generally speaking, there are four different types of fence post rammer:
manual
electric
gas
and tractor mounted
The type of environment you are working in and the size of the job will dictate the best type for you. 
Manual fence post rammers are operated using your own force and hand held tools. These are heavy devices that need to be hit using a mallet or other heavy object to drive the pole into the ground. 
Electric fence post rammers are, as their name suggests, powered by electricity. These are perfect for making the installation of fence posts even easier but are usually best used with poles that have a narrower circumference. They're easy to maintain and are great for smaller jobs. 
Gas powered fence post rammers also make life easier as you'll have to do far less work but the one main advantage over electric rammers is that you don't need to be hooked up to the mains, so these ones are portable. That said, anything that operates using a gas engine will require more maintenance. 
Tractor mounted fence post rammers can be linked to the tractor and are perfect for heavy duty jobs. These are normally used in a commercial setting such as on a farm. 
Weight
In order for a fence post rammer to successfully drive the pole into the ground, it needs to be heavy.
There are some tools that are lighter than others and it's a good idea to think about who will be doing the work. 
If you're working as part of a team then a heavier rammer will allow you to get the job done more easily but it will normally need to be operated by more than one person.
On the other hand, if you're working alone, it's important to be able to lift the fence post rammer to put it onto the posts without injuring yourself.
But you'll still want something heavy enough so that it has the force to drive in the pole. 
Durability
One of the first things you should look at when choosing a fence post rammer is whether it is durable.
These tools are going to be put under a lot of pressure and if they're not sufficiently welded then they'll fall apart in an instant.
So, be sure to check the build quality. 
---
Moreover: You want to look for a fence post rammer with a reinforced top. When it is hit with a hammer, damage could occur if this part is not super tough and durable. 
---
Material
Fence post rammers are usually made from metal, but there are different types of metal and it's a good idea to think about how and where you'll be using the tool. 
For the most part, fence post rammers will be made from steel. This is a heavy duty metal that will easily withstand weathering, provided it has been treated.
You'll want to look for things like powder coating which offers excellent rust protection and reinforcement. 
Even Better – You may also find some fence post rammers that are made from cast iron. This is an incredibly strong metal that is ideal for much more intense work.
It won't deform and will stand up to almost any challenge. That said, with repeated striking, there is a risk of the iron cracking over time.
Cost
Nobody wants to spend over the odds on anything; we live in a thrifty society so value for money is important.
However, you don't want to scrimp and scrape when it comes to a fence post rammer as buying an inferior product will likely see you having to reinvest down the line. 
It's OK to spend a little less if you only need the tool for one domestic job but still make sure that the quality is spot on.
However, if you're buying a fence post rammer for commercial use or for multiple jobs then we would suggest investing a little more to get the best tool possible. 
Size
Fence post rammers come in a variety of different sizes and it's very important to find one that will accommodate the posts you are working with. 
Fortunately, it's easy to see since the size of the rammer is normally printed on the inside of the tool.
Usually, they will range from two inches to six inches in diameter but this will vary by manufacturer. 
You should also keep in mind that fence post rammers come in different shapes.
Most commonly they will be square or round so be sure to choose the shape that best fits your needs. 
Conclusion
A fence post rammer is an essential tool when it comes to driving fence posts into the ground.
There are many different types to choose from but the ones we have featured in this guide are among some of the very best.
Just be sure to check out our buying tips to help you choose the best option for you.
You May Also Read