Your fence gives passers-by an impression about your design preferences.
Its style, colors, and size all have a significant impact on the overall outlook of your outdoor space.
This is why you need to take time when choosing the color of paint you apply to your fence.
Ideally, your fence's appearance should complement the rest of your home's décor. This prevents color clashing.
Here are some tips on what to do or don't when painting your fence. 
What Do I Do When Choosing a Fence Color?
Here is what you need to do when selecting a color for your fence.
Research
Did you know that a semi-transparent stain lasts longer than a transparent one?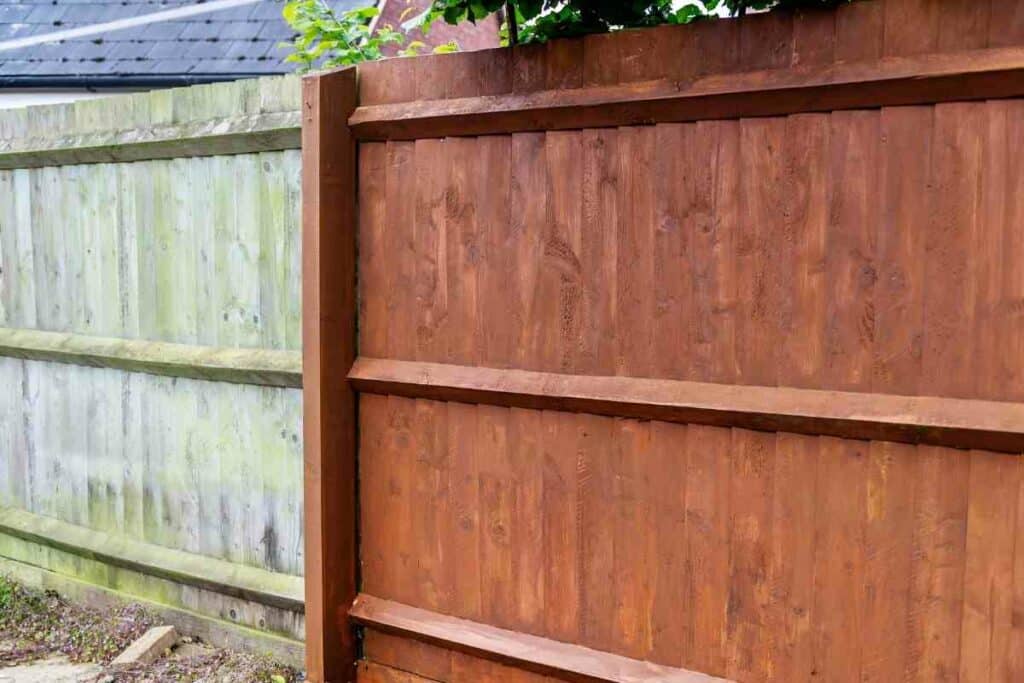 What's more, a solid stain on your fence can last for up to five years, especially if it is oil-based. 
Despite their longevity, solid stains have the worst degradation of the three. While the other two (transparent and semi-transparent) fade, solid stains chip.
Also, you have to strip the entire fence if you want to revert to a transparent stain after using a solid stain. 
---
From Experience: Many homeowners leave their fences unstained because of the challenging maintenance. However, this usually causes the fence to turn grey, mainly if it's wooden.
---
Consider Matching Colors
If you run out of ideas, consider matching the color of your fence to the trim on your house's exterior.
For instance, if your home is painted blue, you can paint the fence blue as well. 
Plant a Green Hedge
As mentioned earlier, maintaining a fence is challenging for most homeowners. 
The smart way around it is planting a green hedge next to the fence posts.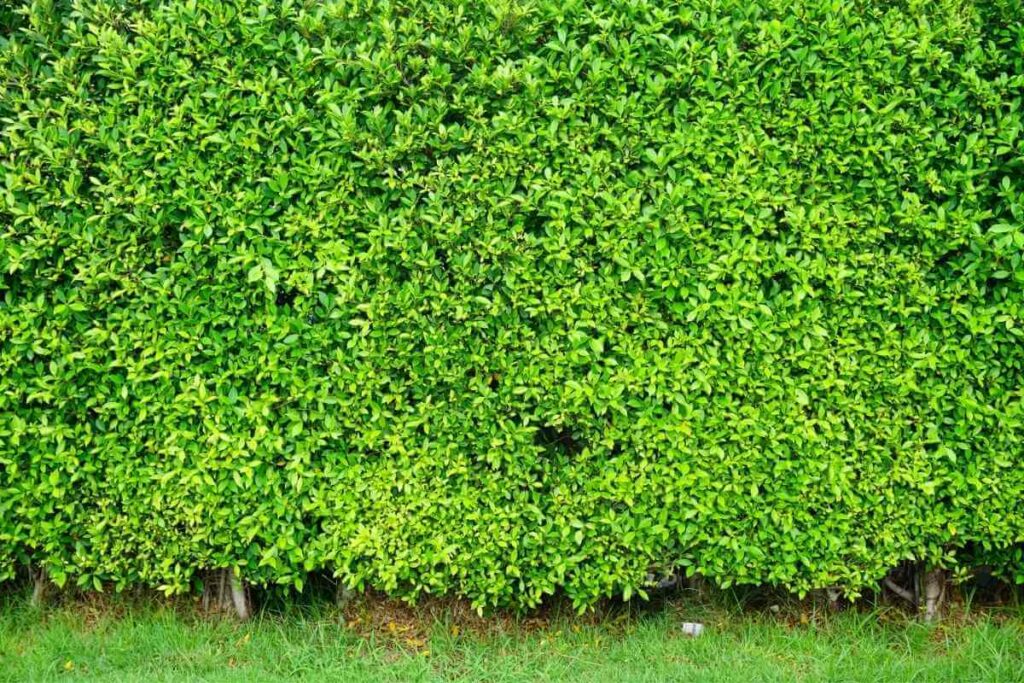 Besides enhancing privacy, hedges spare you of the trouble of maintaining the fence's stain.
Some of the plants you can use as a hedge are cedar trees and trellis.
What Should I Avoid When Painting My Fence?
Here is what to avoid when choosing a color for your fence.
Don't Choose Trendy Colors for the Sake 
One of the trendy colors is Tuscan brown. However, it doesn't work in all contexts.
For instance, if you have a white house with a black roof, this choice will look out of place.
Black is another popular choice among homeowners, but that doesn't necessarily mean it will work for you.
If you opt for black, ensure that your exterior space has a touch of green and white, as these two go well with black.
Avoid Cheap Design Plans
Some people skimp on their budget when choosing a design plan for their fence.
This is surprising, as this is the cheapest space for constructing a fence. Materials and labor costs are usually costlier. 
---
Keep In Mind: Your design plan influences how different colors will blend. For this reason, go for the best instead of the cheapest.
---
What to Do Before You Start Painting
Before painting your fence, declutter your garden and clear the area around it.
This particularly applies to people with small gardens that they want to appear bigger.
Next, trim any foliage that will hinder your movement while painting the fence.
Ensure that you cover the nearby vegetation with plastic sheets to protect it against damage from paint.
What Are the Best Colors for My Fence?
Now that you know what to do before you start painting, here are some popular fence paint color ideas you can try out.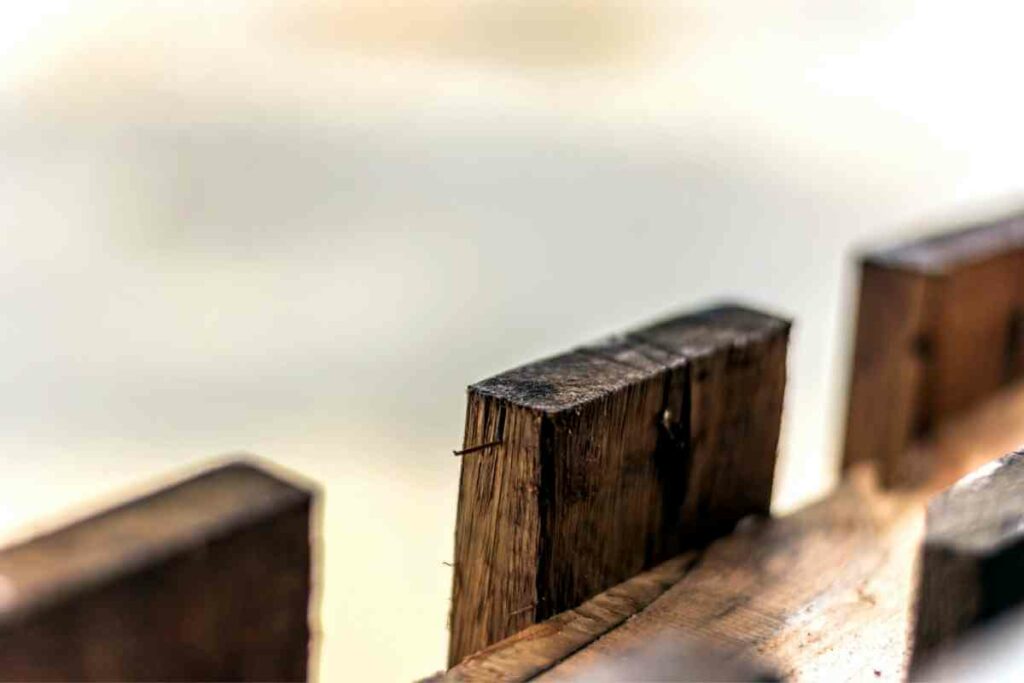 Light Blue
Light and cool colors like light blue are excellent, creating the illusion that small spaces are big.
This is because of their reflective qualities, which are complemented by blue's depth.
Furthermore, a blue fence works well with a neutral-colored outdoor space and adds a contemporary feel to your garden.
Black
Despite its intensity, black acts like a neutral. It adds a classy look to your backyard since it's edgier than lighter hues.
Another thing that makes black a standout choice is that it makes plants and other foliage in your outdoor space more noticeable.
The colors and textures become more conspicuous against a black backdrop. 
Green
If you have grass and other vegetation on your lawn, you might want to paint the fence green.
This is a smart way of blurring out the boundaries of your outdoor space, making it appear more spacious than it is. 
Green is available in several shades. For instance, if you don't find deep forest green appealing, you have plenty of alternatives.
---
Looks Nice: If you prefer more traditional colors, choose lighter shades that will complement the existing décor in your backyard and make it appear bigger. 
---
Gray
Gray is a classic neutral that blends well with most homes.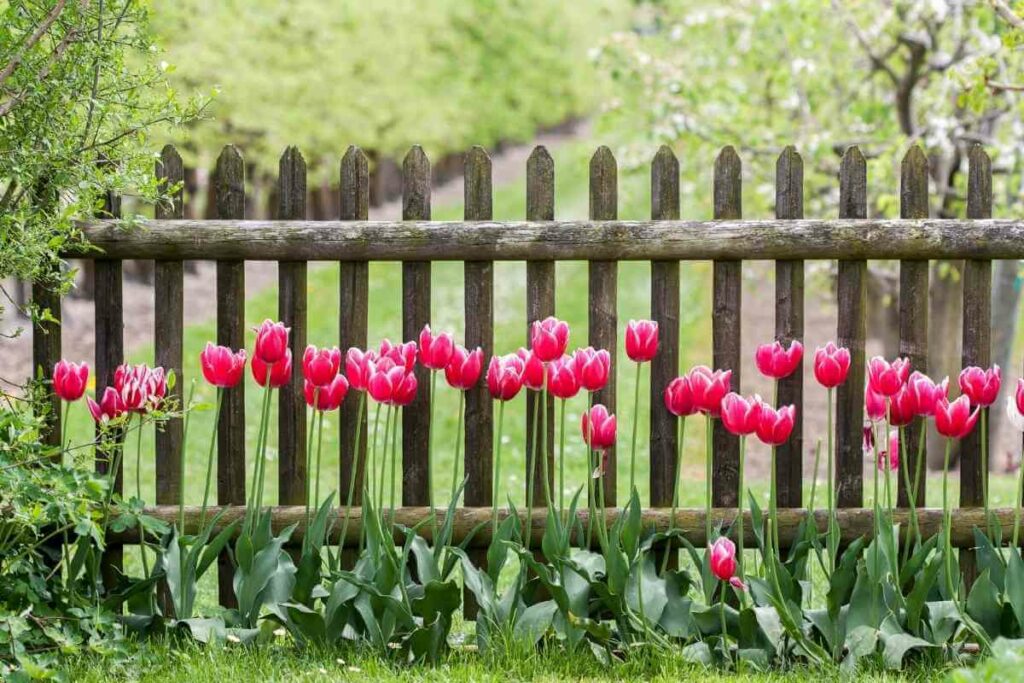 Its versatility means that you can use it on contemporary style fences to traditional palisades.
Moreover, you can choose between gray paint and gray stain.
The difference between these two is that the stain covers the fence posts partially, allowing you to see through, while the paint gives a solid color that entirely colors the posts. 
White
Another practical choice for traditional homes is white paint.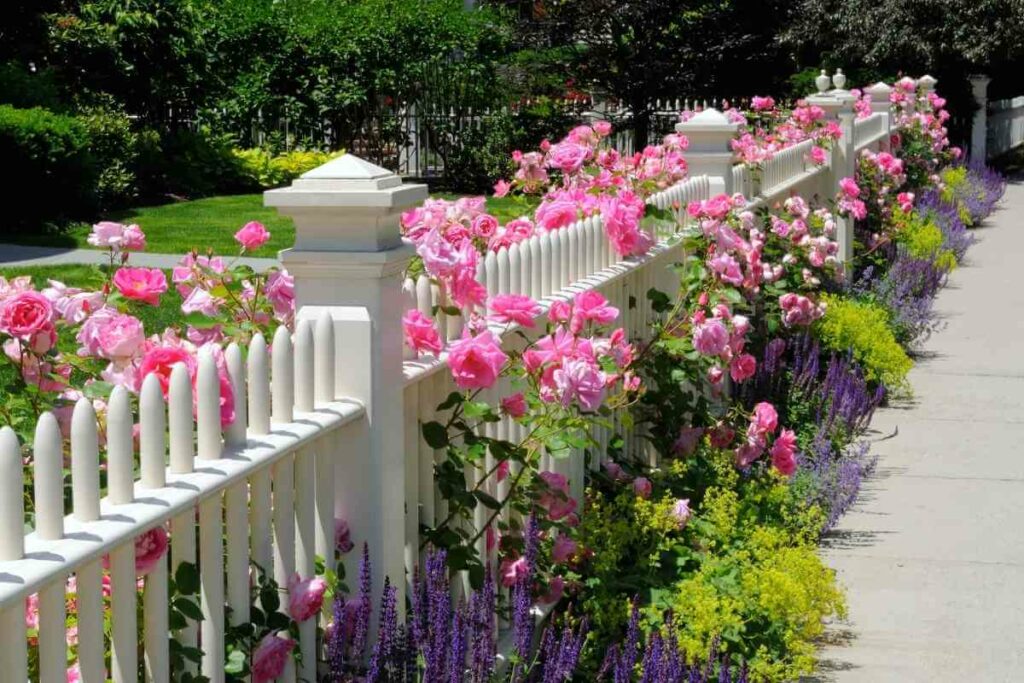 This color epitomizes a classic feel, as most people picture homes with a white fence as perfect.
White is ideal for homes with exterior white trim. It also accentuates the color of your flowers and plants. 
Cream
A cream fence paint color can make small spaces appear bigger.
Besides creating a classic and elegant outlook, the cream color provides the ideal backdrop for flowers and plants in your garden because it makes their colors pop.
Also, the reflective nature of this hue adds tranquility to your outdoor space.
Multi-colored Murals
It's not mandatory to apply one color throughout your fence – you can opt for multi-colored murals, and you'll still achieve the beauty you want to add to your outdoor space.
However, it needs to be professionally executed if you don't want to create an unsightly mess.
A fence with a multi-colored mural of flowers creates an illusion of a continuation of your garden bed.
Keep in mind that the mural's quality influences how big your backyard appears. 
Natural Wood Stain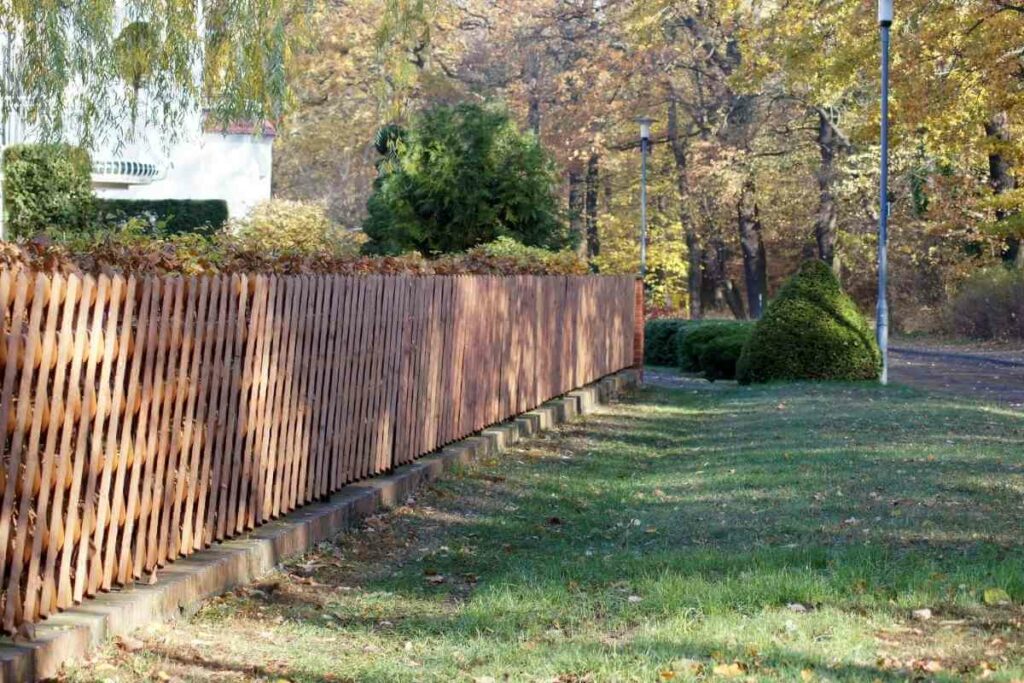 The best way to showcase the natural appearance of our wooden fence is by opting for wood stain over paint.
---
Be Creative: Stains are available in multiple shades, from transparent to solid. This option works well for homes with a classic and rustic appearance.
---
Dark Yellow
Golden Ember is getting popular among homeowners, primarily because of its muted mustard stain.
It transforms a tired wooden fence into a glowing delight that many admire.
Orange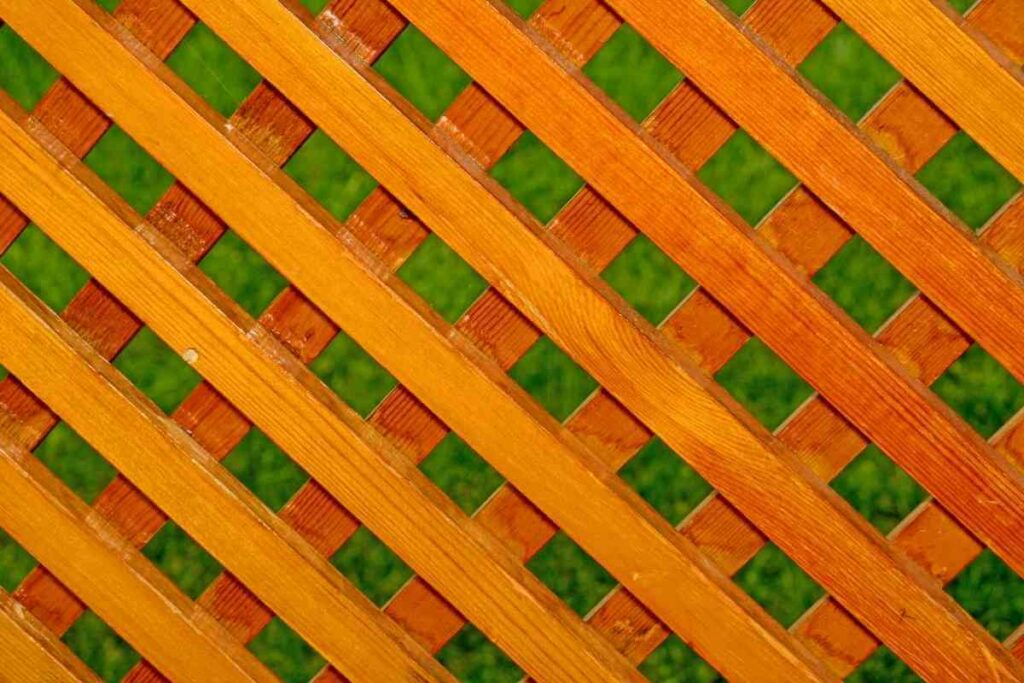 Do you feel that something's amiss in your backyard?
Try adding a bold color like orange, as its vividness will create a new focal point. 
Soft Pink
Lighter shades of pink create the illusion of space.
This particularly applies during dawn and at dusk.
However, this color is suited for individuals who are daring to experience the unknown. 
Wrapping Up
Since the covid-19 pandemic forced many people to work from home, people are paying more attention to their gardens.
After all, this is the place you'll spend most of your time with family, as nobody can stay indoors throughout the day.
So, how can you make your outdoor space more livable and attractive?
Besides landscaping, you can brighten up your yard by painting the fence.
Painting is not only an easy task, but it also has a significant impact on your home's overall outlook.
It's essential to research before applying a particular color to your fence.
Although it's tempting, the current trends might not always blend well with your property.
This is why you need to consult and try different options before settling on a specific choice.
Lastly, ensure that you follow the manufacturer's instructions when painting if you want the best results.
More importantly, ensure that the paint you choose is suitable for your application. 
You Might Also Like