Let's be honest. It would be lovely to think that you will be placing your new robotic lawn mower on a carpet soft lawn to just keep up the good work you have already started, but in reality, you're probably hoping that your little beetle-like robot mower will be able to take down years of overgrown grass and weeds.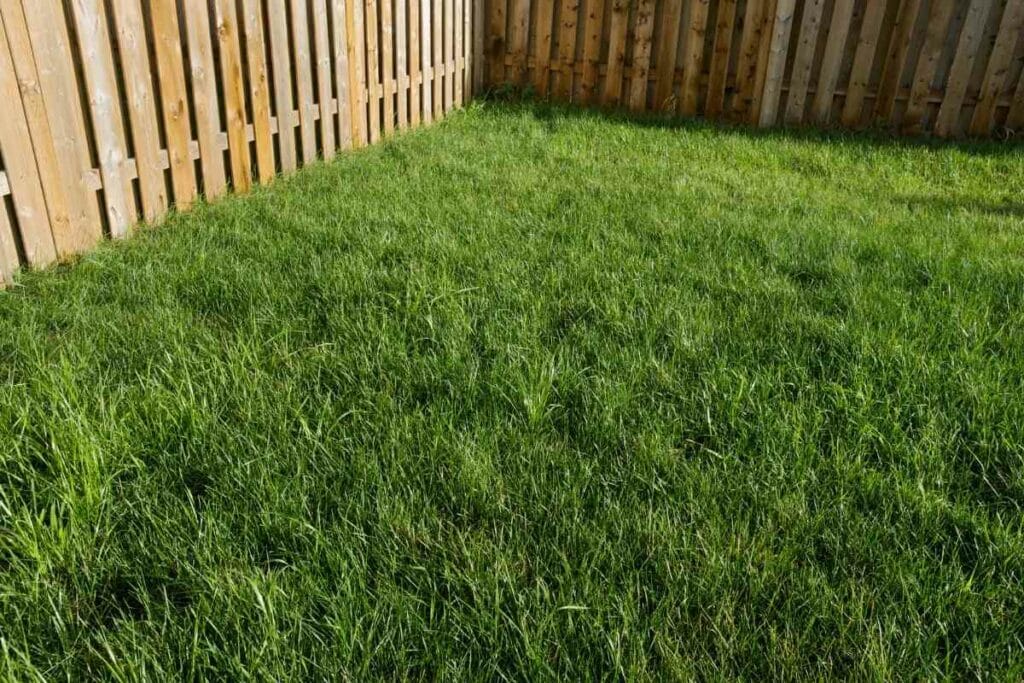 Though robotic mowers are not weed-whackers, the right models are up to the task of cutting long grass and keeping weeds at bay.
In This Article – We will explain everything you need to know about the capabilities of robotic mowers with cutting long grass and whether they are any good at tackling weeds. 
Can Robotic Mowers Cut Long Grass?
Robotic mowers perform their best when the grass blade length is under 10 centimeters.
With grass blades above 15 centimeters in length, a robotic mower will struggle to cut grass adequately.
This makes robot mowers ideal for mowing and maintaining a neat ornamental lawn, but not so great for a garden that looks like the wild grasslands of the African savannah. 
With Lower Grass – A robot mower can keep grass looking its best, nourishing the lawn with the mulched grass clippings it leaves behind.
Over time, their continued lawn circuits will leave you with a healthy carpet soft lawn automatically.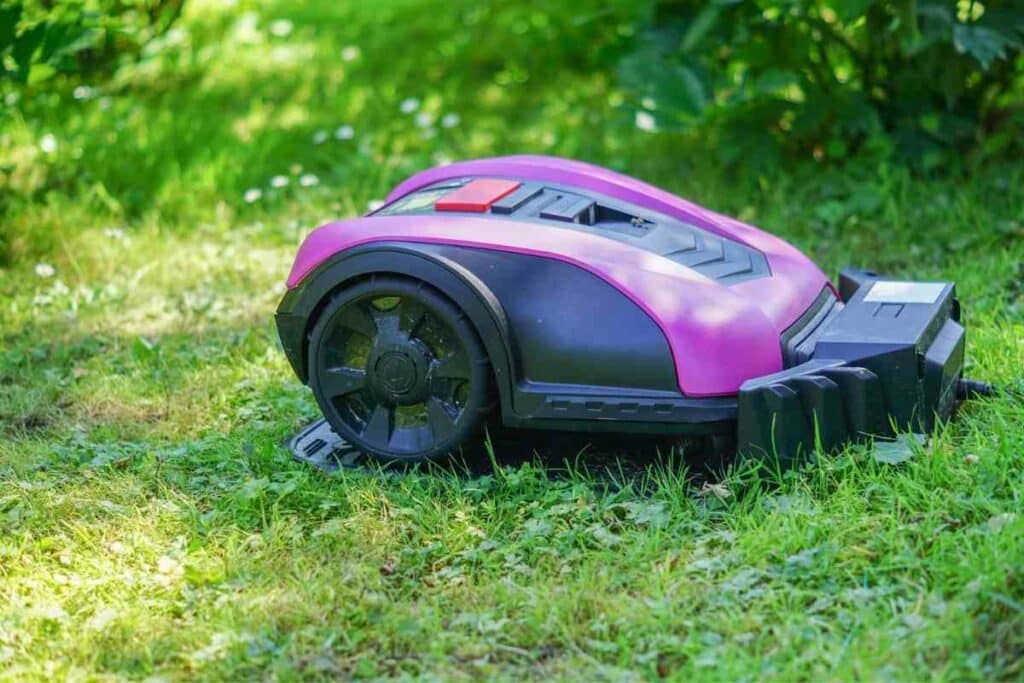 However, one of the leading motivations for getting a robotic mower is saving the time and effort of doing it yourself.
And for many property owners, a summer or two without switching on the lawnmower will mean that a robotic mower will often encounter out of control grass growth weeds and perhaps scattered objects sitting in the lawn.  
Other Reasons a Robotic Mower May Be Dealing with Long Grass
Your robotic mower may be dealing with tall grass because you have paused its mowing schedule while you vacation, during sustained bad weather, or because the grass is long before its first cut in the spring.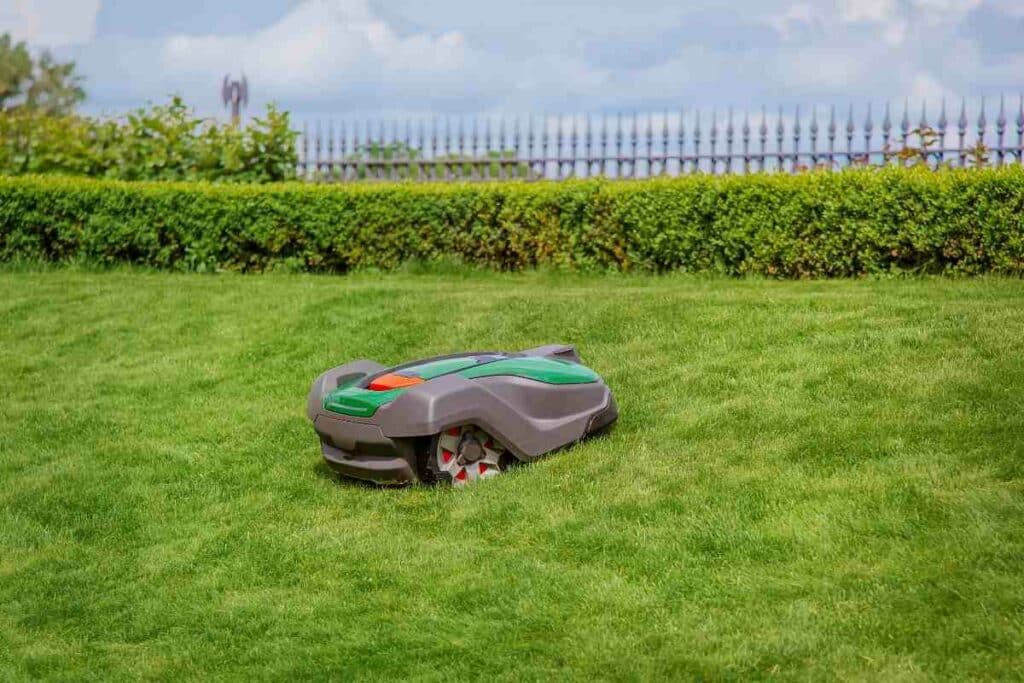 You may also prefer longer grass for ecological or aesthetic reasons.
---
In These Cases: You will need to select a robotic mower that cuts the grass higher than most conventional models. 
---
Weeds In Your Lawn Are Another Challenge for a Robotic Mower
The presence of weeds in your lawn can also cause problems for a standard robotic lawnmower.
Though a mower will effectively cut down and keep down herbaceous weeds, they are not grass and will require more effort and work from the mower to cut effectively, especially if their stems are thick.
More woody stems can blunt the mower blades and cause increased wear on the engine and increase energy consumption.
If Your Lawn Has Long grass, choose powerful robotic mowers with a high maximum cutting height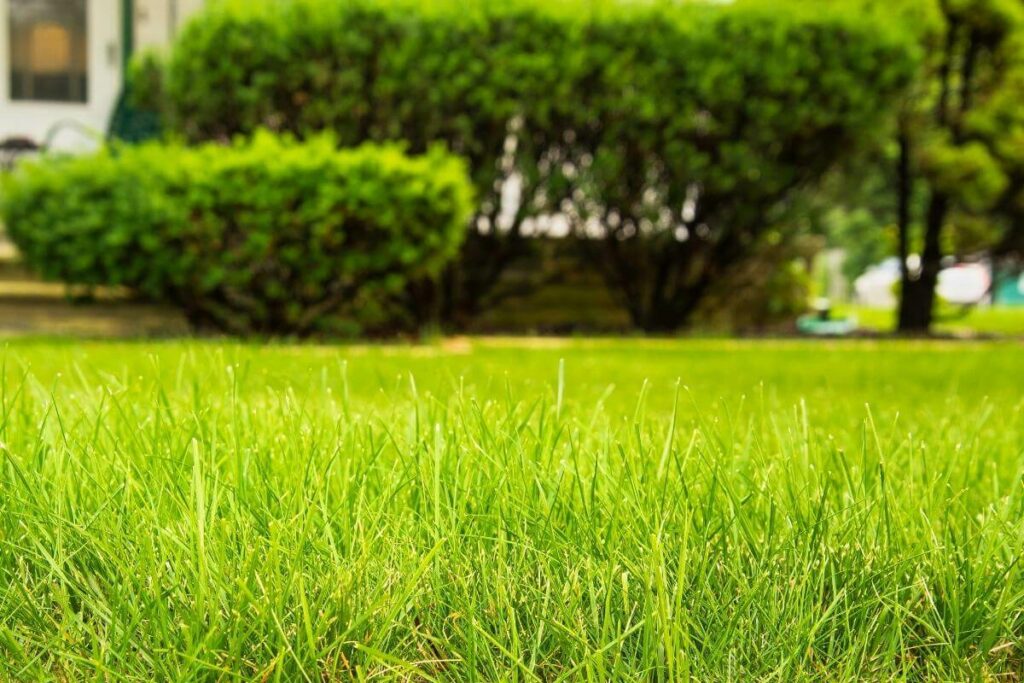 If you need a robot mower that can keep an overgrown lawn under control, you need to carefully check the specifications of the mowers you are interested in.
Ideally – You need a mower that has a powerful motor and cutting function, along with a maximum cutting height that is a high as possible. 
All robotic mowers have adjustable cutting heights that typically range between 2 cm and 6 cm in height.
The cutting height can be set by rotating a dial on the mower.
Thankfully there are a few models that have a maximum cutting height of 7 cm or more to take on taller grass and bring it down to a height that is manageable. 
Here are examples of powerful robotic mowers with higher maximum cutting heights
1. WORX WR165 Landroid S Robotic Lawn Mower
Technical Specifications
Cutting width/height: 8 in/ 1.5 in to 3 in (20.32 cm/ 3.8 cm to 7.6 cm) 
Maximum lawn area mowed: 5445 square feet (506 square meters)
Maximum gradient: 20 degrees
Battery: Lithium-ion
Working time: 3.5 hours
Weight: 49.9 pounds (9.07 kilograms)
Warranty: 3-year limited warranty
Description
This is just the kind of rugged mower needed to cut an overgrown lawn effectively.
Its chunky and rugged wheels will help it navigate the uneven terrain of an overgrown lawn, and with a maximum cutting height of 7.6 cm, you might just get away with bringing long grass down to an acceptable size. 
2. Parcmow Robot Mower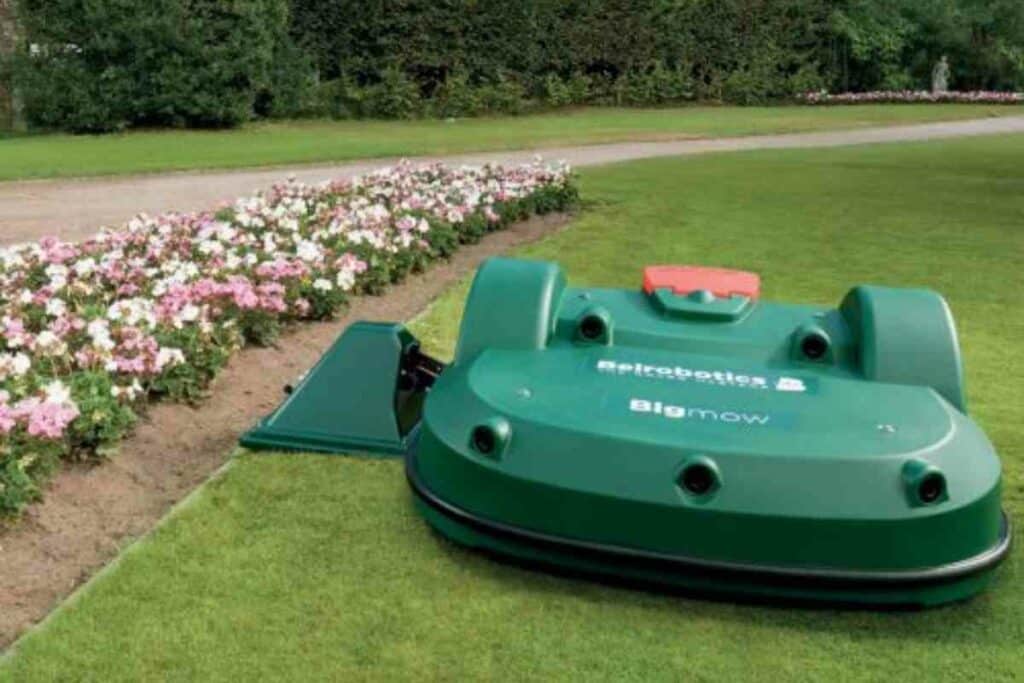 Technical Specifications
Cutting width/height: 24.9 in/ 0.78 in to 3.9 in (63.3 cm/ 2 to 10 cm) 
Maximum lawn area mowed: up to 12,000 square meters (6 acres)
Maximum gradient: 35 %
Battery: Lithium iron phosphate
Weight: 105 pounds (48 kilograms)
Description
Belrobotics is renowned for its performance professional mowers.
This residential model from  has a cutting height of up to 10 centimeters, making it ideal for mowing and maintaining longer grass.
3 powerful blades heads with 9 blades get tall grass and weeds mulched in even the largest gardens.
3. Husqvarna Automower® 430xH 
Technical Specifications
Cutting width/height: 9.45 in/ 2 in to 3.6 in (5 cm/  to 9.1 cm) 
Maximum lawn area mowed: 3237 square meters (0.8 acres)
Maximum gradient: 45 degrees
Battery: Lithium-ion
Working time: 147 minutes
Weight: 32.4 pounds (17 kilograms)
Descriptions 
This is a high-specification mower that will make short work of a large lawn with varied terrain and had been designed with longer grass types in mind. 
Its powerful motor and long working time mean it has the resilience to tackle longer grass, with a maximum cutting height of just over 9 centimeters.
The 430XH also has powered back wheels with a deep tread to help it handle uneven terrain.
Grass growth patterns mean that regular mowing is essential
The initial height of the grass when it is first cut is not as important as the height at which you maintain it.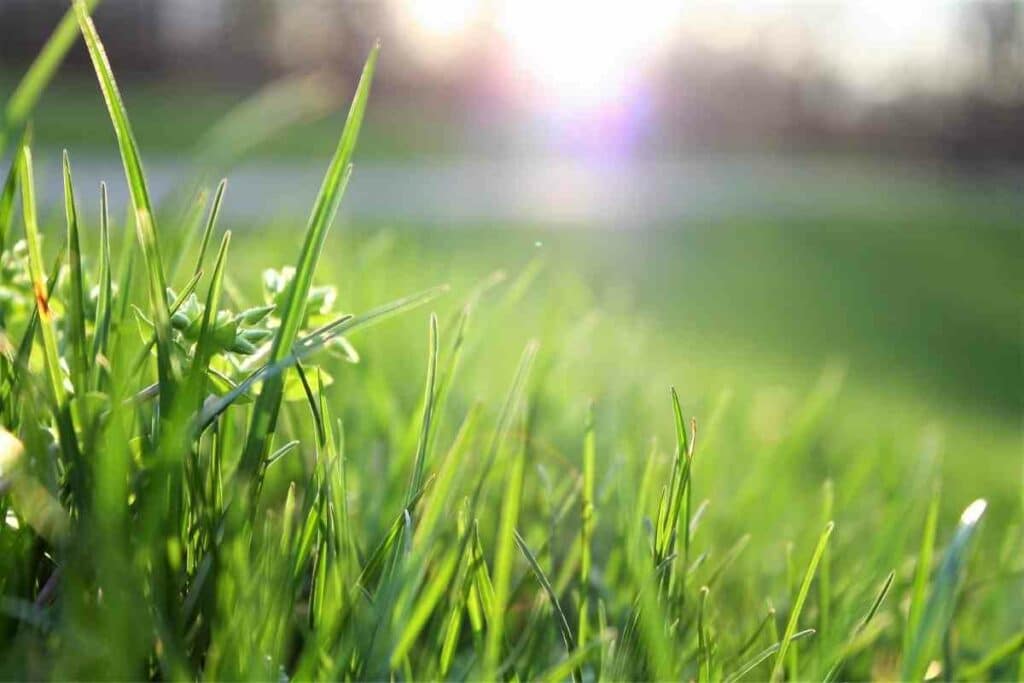 Most residential robot mowers will bring long grass to an acceptable height but need to continually work on the lawn to keep it level long term.
Remember – Most grass grows at a rate of 2 to 3 cm every week! 
Rounding up
A standard robotic mower may struggle with a lawn with overgrown grass and weeds, but there are performance models that can tackle this kind of terrain.
If you want to use a standard robotic mower with a lower cutting height long-term, it might be well worth manually mowing your lawn before you get your new robot mower to work. 
In Case You Missed It