Hotbin composts seriously expedite the composting process and they're suitable for large or small gardens and anything in between.
If you're looking to get some serious composting done, we've put together a comparison of three, excellent hotbin composters that you can choose from without breaking the bank.
The Kusanagi Compost Bin, Miracle-Gro Dual-Chamber Compost Tumbler, and the SQUEEZE Master Compost bin are some of the best hotbin composters on the market for buyers who are on a budget. 
When you're in the market for a cheap compost bin that can get the job done without falling apart, you're looking for four things: efficiency, ease-of-use, reliability, and quality.
You'll find all four with the above listed. The question is, to what degree and which one is right for you?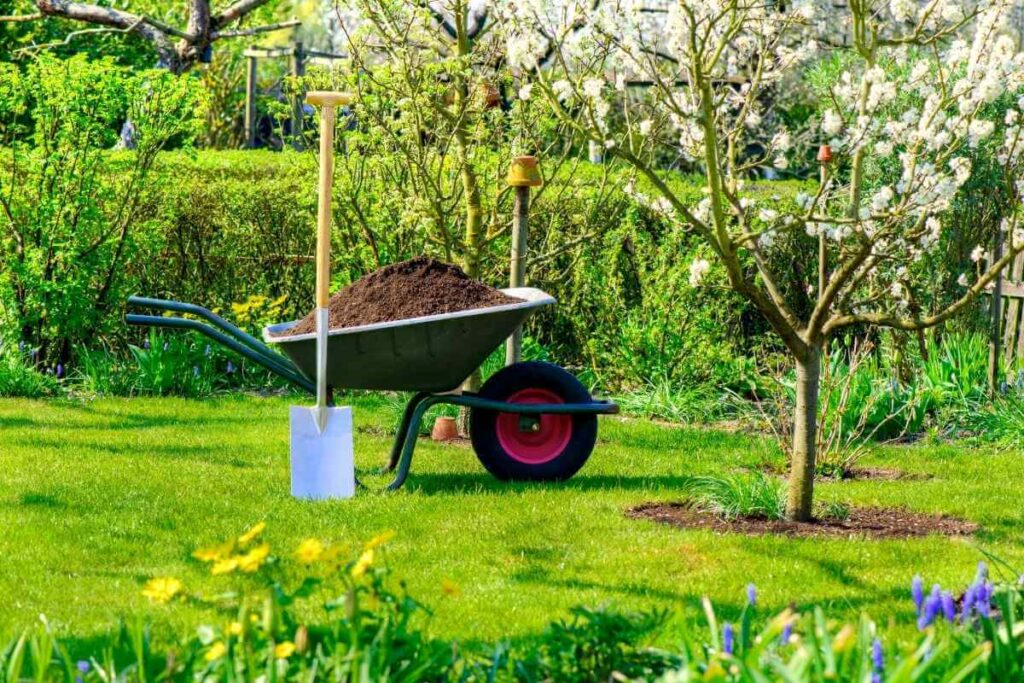 Hotbin composters—and composters in general—are a growing commodity as more and more people are embracing the lifestyle of DIY home gardening, smart home automations, and other conveniences that are innovative and designed for sustainability, independent living. 
Kusanagi Compost Bin Outdoor
The Kusanagi is a dual-chamber composter that holds up to 43 gallons.
It can hold a lot and, thanks to the dual chamber, allows you to do a lot more to expedite your composting capabilities. 
43-gallon, dual chambers
Well-ventilated
Complete, 360° rotation
Comes with grow bags and gardening gloves
One-year warranty
24-hour customer service
Made with eco-friendly material
It's relatively easy to assemble despite its high capacity and 43-gallon size.
As one chamber holds your composting materials, you can access the other in order to add organic material or separate material when you need to. 
The access panels for each chamber slide back and forth instead of opening and closing on hinges.
This can create problems if you don't keep the sliding trays clean, as organic matter that you add in, or compost as well, can get into the grooves and make it harder to open and close.
It's a well-aerated composter with plenty of ventilation ports and two, large fins that help add and maintain a healthy supply of air so the compost is easy to control with access to plenty of air and moisture.
The two, deep fins help mix the compost better. Some composters are held back by shallow fins that don't properly grab and mix the components.
That's not the case here as the fins are plenty deep enough to thoroughly mix your compost, add air, and add water.
The design features a complete, 360° spin and is easy to rotate, even under a strenuous load. Combined with the fins and the air holes for adequate aeration, this is a very effective composter.
Not many products, especially high-end composters, come with extra materials, so it's good to see that Kusanagi added:
a pair of claw (grabbing) gloves
and two, two-gallon grow backs to go along with your purchase
That also goes along with a full, one-year warranty and 24-hour customer service for any questions or problems you might have.
Kusanagi stands by their product. It isn't often that you get 24-hour customer care for a budget-friendly product.
---
It's also nice to see that the construction, though plenty sturdy and solid, is environmentally friendly.
Its BPA-free material is solid enough that the 360° spin doesn't phase it in the least. 
---
Pros
Dual Chambers
360° Spin
Deep fins
Eco-friendly
Well-ventilated
Cons
Sliding doors can get hung up if not adequately cleaned with each use
A few quirks during assembly
---
Miracle-Gro Dual Chamber Compost Tumbler
Miracle-Gro has been a mainstay in home gardening for decades and for good reason. The Miracle-Gro Dual Chamber Compost Tumbler is another example of an excellent product with a unique, two-chamber, independent feature.
Dual Chambers that are independent and one at the same time
360° spin for both chambers
Locking mechanism for each chamber
Constructed of eco-friendly material
37-gallon or 55-gallon options
2-year warranty
Rustproof and pest-free
There's a lot to love about the Miracle-Gro Dual Chamber.
Each Chamber is stacked side by side yet works independently of one another. When one side is full, you let it do its work of converting your trash and food scraps to compost, while you slowly but surely fill up the other side.
By the time one side is done and you have gallons of compost to work with, the other side is full and working, so you have a near uninterruptable supply of compost.
Although both chambers are independent, they each rotate a full, 360°. The overall design makes it easy to rotate the chambers. 
There are fins inside each chamber as well and although they work fine, they could be a bit larger to help speed the mixing process along.
As it is, you'll probably want to spin this thing a few more times than usual to ensure an adequate mix. 
Another nice addition is the locking clamps that come along with each chamber. They lock in place when the chambers are not in use so that animals can't climb on top and spin them.
Though the chambers seal pretty well, animals will still smell it and be attracted to the source. 
This Miracle-Gro Composter is entirely constructed with BPA material from recycled plastic, giving it a major plus in the environmentally friendly category.
They also come in two options, a 37-gallon or a 55-gallon, which gives you a little freedom to start small or go big. 
The 2-year warranty is exceptional and this is definitely a solidly constructed composter. It's not likely to fail within those two years and if it does, Miracle-Gro has got your back.
Like the Kusanagi, Miracle-Gro went with the sliding doors, which are susceptible to debris.
---
The entire construction is of plastic and stainless steel, meaning you won't have to worry about it rusting up and becoming difficult to work with.
The sliding door does mean that the composter is pest-free since even a raccoon would have trouble sliding open a chamber door. 
---
Pros
Dual, independent chambers
Locking clamps for each chamber
Eco-friendly
2 size options
2-year warranty
Cons
Sliding doors can get stuck  
---
SQUEEZE Master Compost Bin
The SQUEEZE Master Compost Bin, like the Kusanagi, is a 43-gallon, dual-chamber composter hotbin.
It doesn't work like the Miracle-Gro, with two independent sides but is a standard, solid, dual-chamber composter. 
It does have a unique aeration hole placement for accelerated moisture and air supply to expedite the composting process. 
According to the manufacturers, you can feed one side while the other side composts, and you only need to turn it six or seven times every few days for the composting process. 
This is a very sturdy construction made with BPA-free materials on a steel framework that can hold up to 352lbs.
It's not stainless steel, so you may want to keep this one indoors if possible or oil it well enough to protect it from the weather. 
The steel is coated, however, so you'll have some time before it wears off.
Any knicks or scratches will open it up to rust though. The composter itself is constructed with PP plastic, which is very lightweight, making it easy to spin 360°.
Like the previous two, it has sliding doors, which is a bit of irritation if dirt, debris, or composting material gets down in the grooves and gums up the works. 
It does have fairly sizeable fins, not as large as the Kusanagi but not nearly as small as the Miracle-Gro version either. So you can expect a pretty thorough mixing when you put it through the rotations. 
It's also a bit of a pain to assemble, as the directions are occasionally confusing and some of the screws have no indication as to where they go.
If you end up with a bunch of extra screws at the end, it's difficult to figure out where you went wrong. 
---
According to most personal, individual reviews, there's not much in the way of customer service outside of an email that no one seems to respond to.
However, if you can get everything together and in one piece, it's a solid piece of construction that should last through the wear and tear of composting. 
There's no outright warranty information provided, except for a brief notation to contact the seller/manufacturer.
If the unresponsive email is anything to go on, that may not work out too well. 
---
Pros
43-gallon, dual chambers
Solid feel once constructed
Can hold up to 352lbs
BPA-free plastic
Large fins are good for mixing PP plastic
Cons
Sliding doors can get stuck
No warranty
Customer Service is questionable
Vague assembly instructions
---
Final Word
All three of these hotbin composters are solid, smart purchases that won't require you to sell a kidney on the black market in order to afford one.
If pressed on the best of the best, we would point you towards the Miracle-Gro Dual Chamber Compost Tumbler.
Out of the three, its unique feature of independent, dual chambers makes composting in an organized, uninterrupted manner a breeze.
However, any of these three are worthy of your money and are great composters, especially if you're just getting started for the first time. 
You Might Also Read