Often, gardens are places that provide peace and tranquility.
Besides the plants and flowers, there are other ways to enhance visual harmony in the garden. One of the most effective ways to do so is by creating garden mosaics.
They can be simple, one-dimensional patterns, or they can be more complex multi-layered compositions.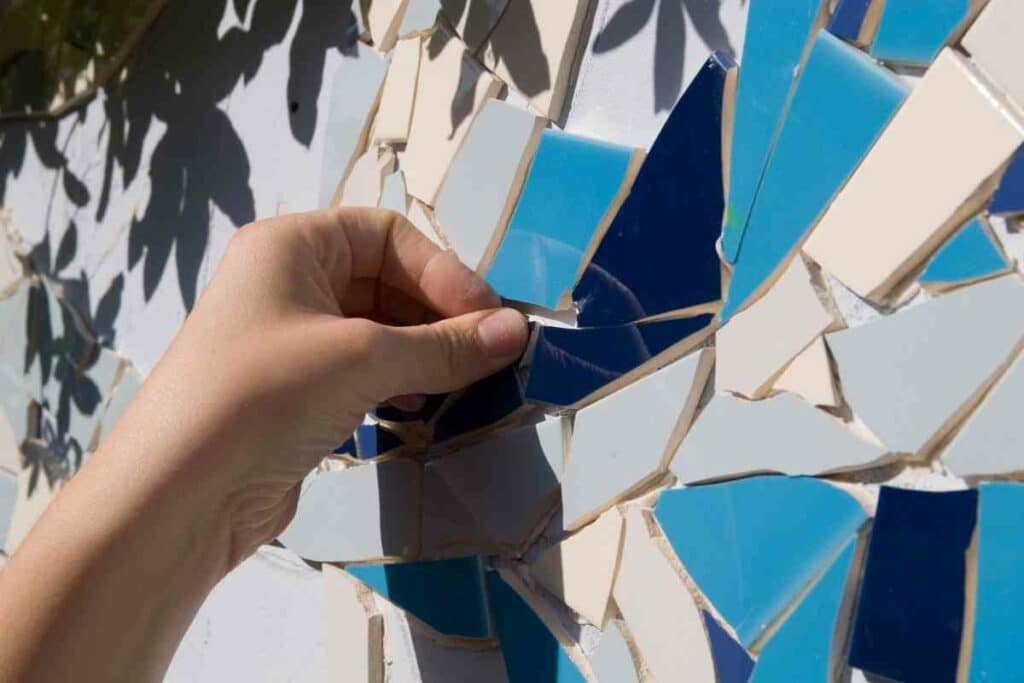 Regardless of their style, they can provide an interesting focal point for a garden, as well as educate with their messages.
Creating garden mosaics does not necessarily require great artistic talent. Moreover, they work well in both formal and informal gardens.
This article will explore nine amazing mosaic ideas that you can apply to your garden.
What Is a Garden Mosaic?
A garden mosaic can be thought of as a miniature work of art that is created from broken pieces of pottery, china, glass, tile, and other materials.
A mosaic is made up to represent a natural material like plants or rocks.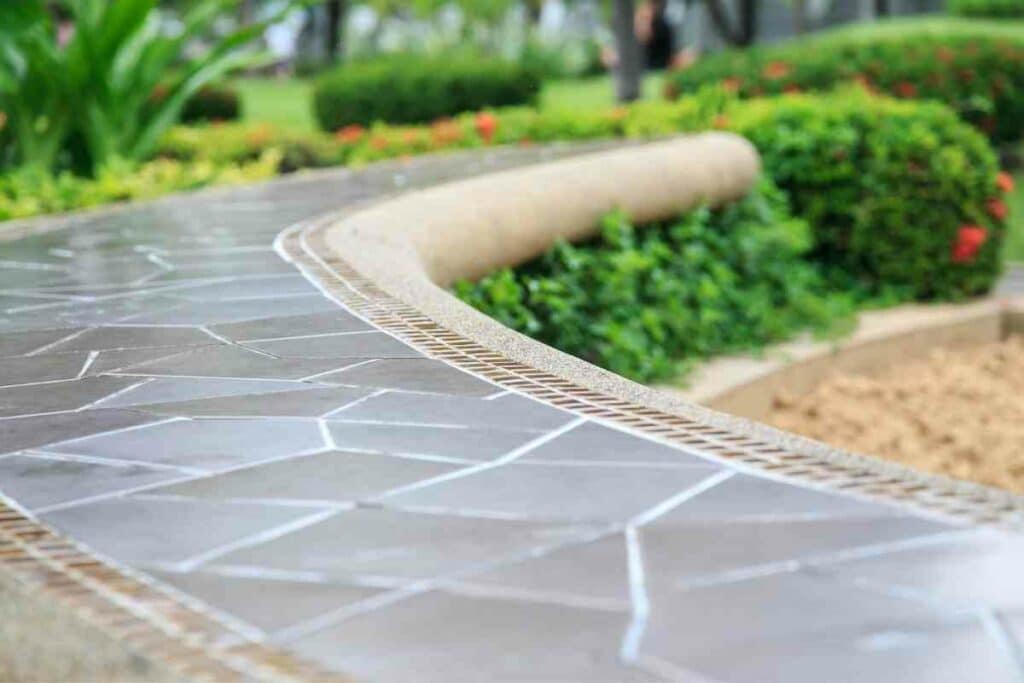 Mosaics are excavated during restoration projects, and they have been found in many cultures around the world for thousands of years.
Specifically – Garden mosaic seeds from the Mediterranean area from c. 3000 BC onwards were used in religious ceremonies and to mark graves.
The tiles can be made of clay, concrete, or ceramic. The patterns are created by placing the tiles in a pattern on top of a bed of sand or pea gravel.
Depending on a person's taste and preferences, these patterns can be:
simple and geometric
abstract
floral and naturalistic
whimsical
or representational
Geometric garden mosaics are those that have been arranged in a symmetrical manner. These are usually made up of contrasting colors of tiles or small rocks.
The design is always perfect as there is no overlap between these two parts.
These are good for a formal garden, but they can also be used to add a touch of elegance to an ordinary yard.
Elsewhere, abstract garden mosaics are those that are made up of unusual forms like leaves, flower petals, and so on, which blend well in the landscape.
They are popular with modern mosaic works. Florals include flower patterns and representational often bear an underlying message.
9 Amazing Garden Mosaic Ideas
The following are ideas of how you can use mosaic art to bring some life and a pop of color into your garden.
As Aforementioned – You can use a variety of materials as appropriate, including tiles, broken porcelain, sea glass, rocks, and pebbles. Some may be readily available, and others you may have to source.
1. Mosaic Garden Pathways
You can create a mosaic pathway in your garden using glass pieces or even broken pieces of porcelain.
You can also use seashells and pebbles, and in case you want to make a beautiful mosaic picture, you can use tiny colored stones.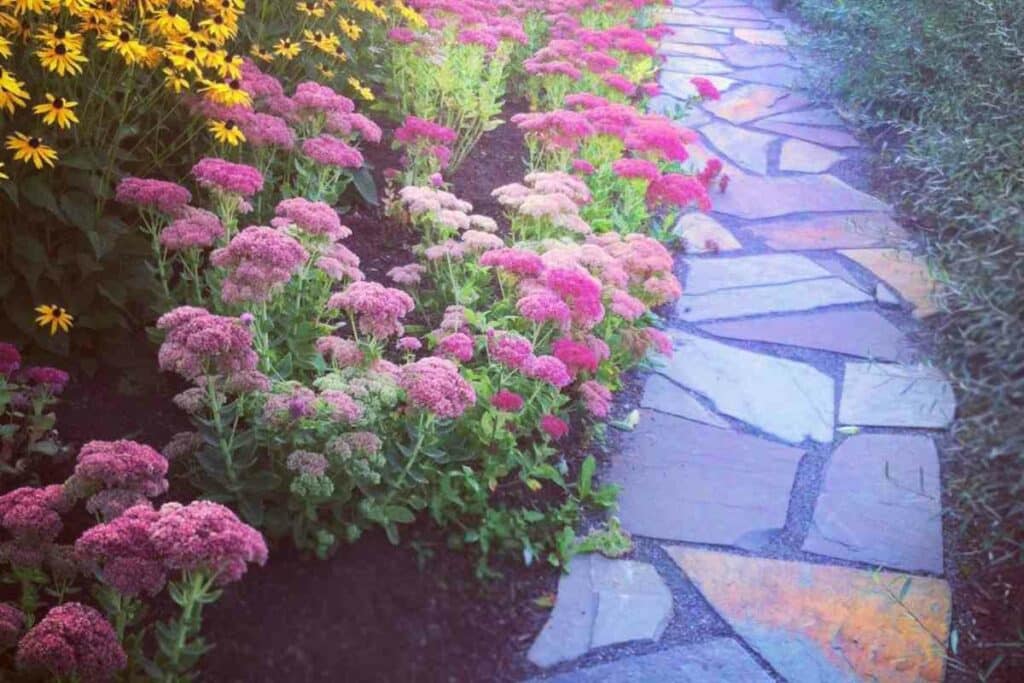 Similarly, you can paint bricks in different colors, and arrange them in a way to create a pathway in your garden.
A beautiful pathway accentuates your garden, gives it a catchy pop of color, and even creates more interest in the plants on each side of the pathway.
If you have a simple garden path that is bare, you could dress it with colorful tile patterns.
You could also use small stones of different shapes and sizes to create whichever patterns you desire.
2. Mosaic Stepping Stones
Creating mosaic stepping stones for your garden is slightly more time-consuming than creating garden pathways.
Still, it brings out the wow factor in the final look of your garden, specifically by bringing a color contrast with the surrounding lawn grass.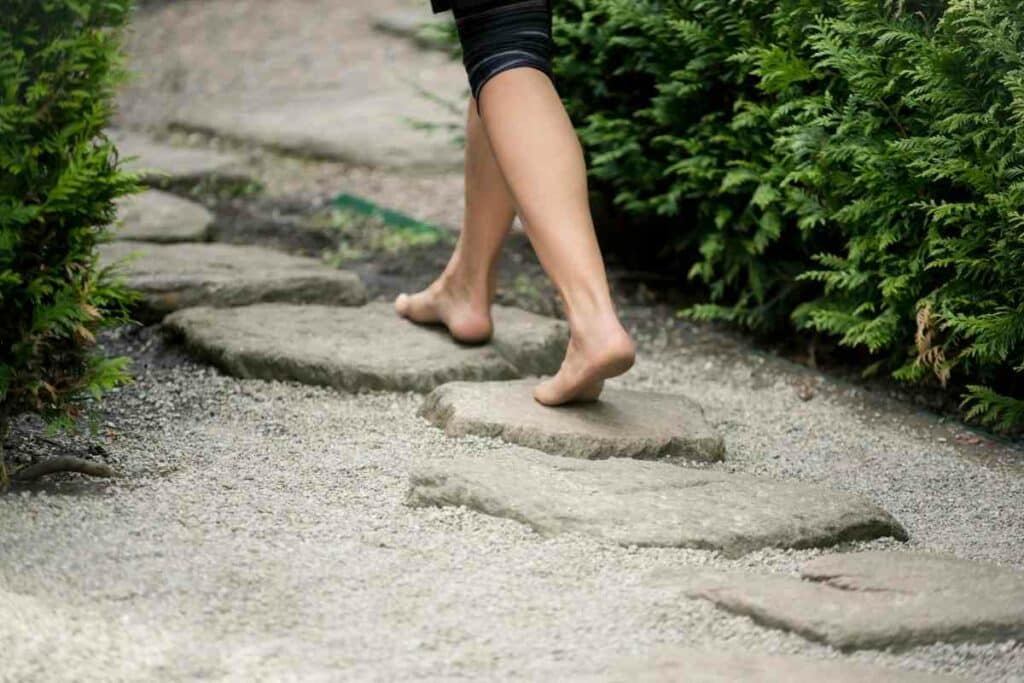 Normally, a mosaic stepping stone uses colorful stones, jewels, and tiles to make different patterns, such as flowers.
You can also create stepping stones of different shapes.
For Instance – If you want a pear-shaped stepping stone, you could mix cement, sand, and pebbles with water to make a beautiful, pear-shaped mosaic stepping stone that is just as durable as natural stones.
3. Mosaic Mushrooms
Mosaic mushrooms in your garden will add beauty to it.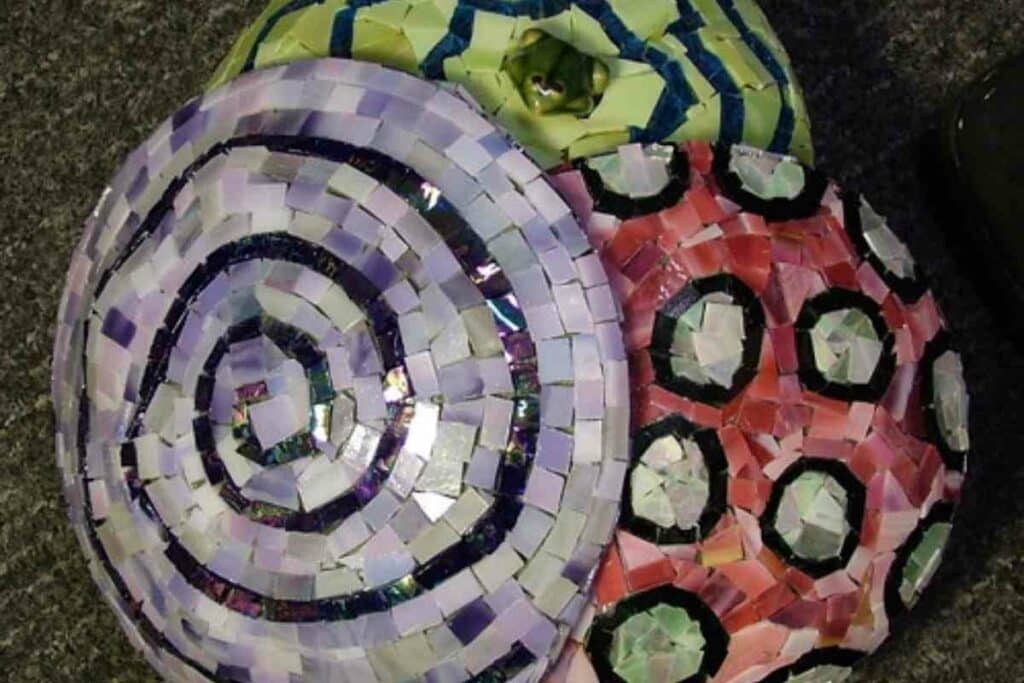 You can make these mosaics by using materials like plastic bottles, branches, and pinecones.
You can use the mushrooms you make to create a focal point at one spot of your garden or group them together to create a pattern of different mushroom shapes and colors.
4. Mosaic 3D Animals
If you have quite the artistic bone in you, you can go overboard and create 3D animals to add a more intense touch of art to your garden.
Naturally, creating a 3D mosaic is a time-intensive project that also requires a level of artistic expertise.
You can create a statute of a flamingo, lizard, or ladybug and display it strategically in your garden. Tiles, sea glasses, and pebbles are good options for making mosaic 3D animals.
The other option would be plywood, but it is not durable enough. It may start wearing out within just six months due to harsh outdoor conditions.
5. Mosaic Planters
You can inculcate mosaic patterns on the planters sitting in your garden.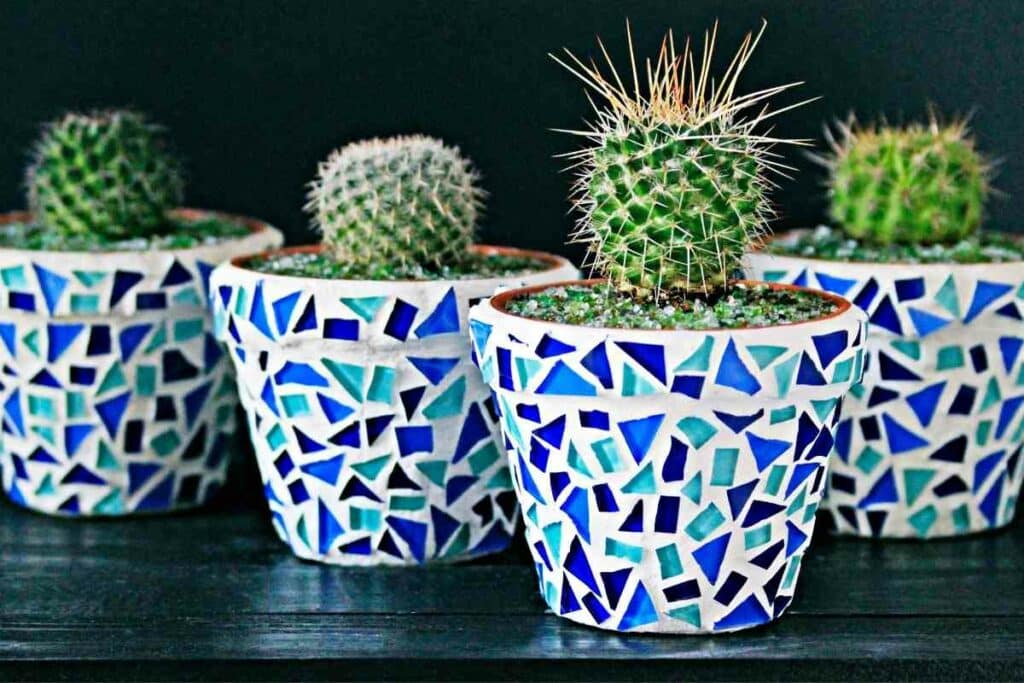 This will give them more life and create an overall aesthetic finish for the planters and a beautiful look for the entire garden.
The planters could be in any form and shape.
Some are flower pots, others are wooden, and still, others could be shaped like boots. Really, it all depends on how far your creativity goes.
Creating mosaic on planters is so simple that anyone can do it, provided you can arrange the tiles or pieces of porcelain into a pattern.
6. Mosaic Tree Stump
If you have tree stumps sitting in your garden, you could brighten them up by creating mosaic patterns on them.
You could explore your creativity and design flower patterns using tiles or pieces of porcelain.
You could use your mosaic tree stump as either a seat or a decorative piece.
7. Mosaic Garden birdbath
If you like birds and want to attract them to your garden, then you may want to consider decorating the birdbath.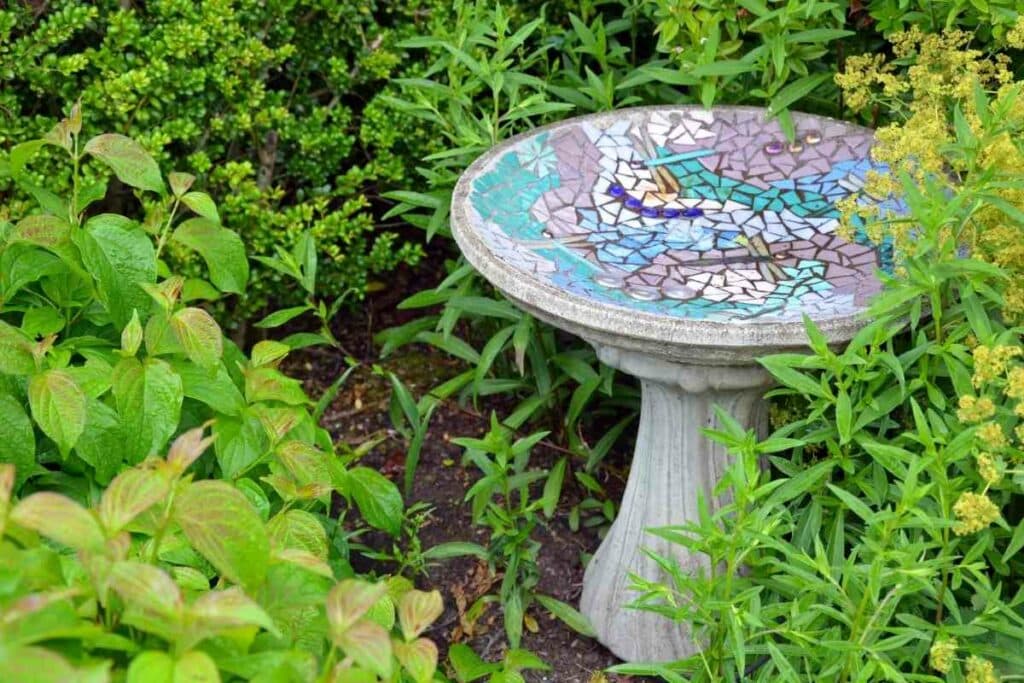 You can do this by creating mosaics using brightly colored stones or broken tiles.
You can even use different materials and mix them up to come up with a beautiful finished product.
Naturally – Birds are attracted by bright and colorful places. So, it would be wise to use easily noticeable colors like blue, yellow, red, and green.
8. Mosaic Table Top
The table set in your garden could need a little pumping up.
Mosaic art is a perfect way to create an artistic finish without spending too much.
It is also simple enough to be done by someone who does not necessarily have an artistic background.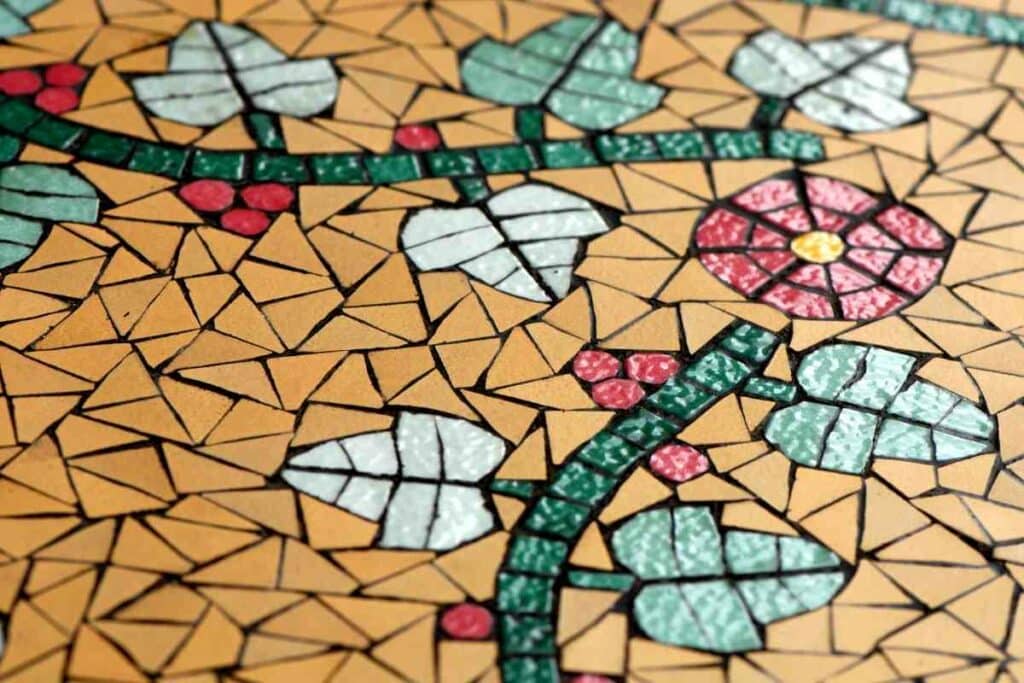 You can create patterns or take a geometric approach with this one, depending on the shape of the table.
Tiles, glass, porcelains, and small stones are all viable materials.
9. Mosaic Garden Chair
If you have enough time on your hands, this is an intriguing project to undertake.
Creating a mosaic chair for your garden is an advanced task that may not be suitable for a beginner.
It takes expertise, a whole lot of creativity, and some patience.
The end result is worth the trouble, though.
As per usual, broken tiles are perfect for this project.
You could create abstract patterns on the chair, such as:
flowers
trees
butterflies
landscapes
Making a Garden Mosaic
Mosaics are very simple to make.
With a few basic tools and materials, you can create them yourself.
You should first decide on the size of the area where you need to lay out the mosaic.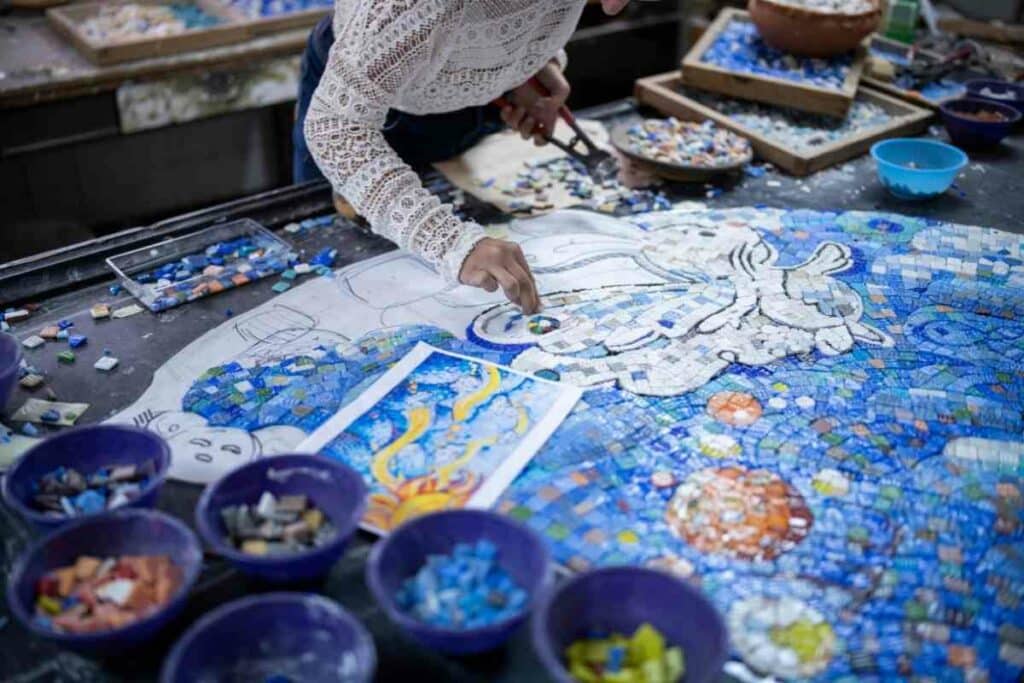 The design you choose should fit this area.
Then, mark out with string and stakes the spaces where you will place each part of the mosaic.
Even so, making a garden mosaic requires a good degree of creativity and artistic skill.
You will have to use your imagination and creativity to design beautiful mosaic pictures in your garden using different materials like:
pebbles
shells
glass pieces
and rocks
However, it is something that you can learn with just a little practice and patience.
Before embarking on the project, you ought to decide on the color scheme before you start the work so that you have enough supplies in stock.
This will help you to make your mosaic in no time. Also, it helps to have the design on paper before you start the process.
Are Garden Mosaics Easy to Maintain?
Maintaining a garden mosaic is not necessarily a difficult task. The ease of maintenance depends on several factors.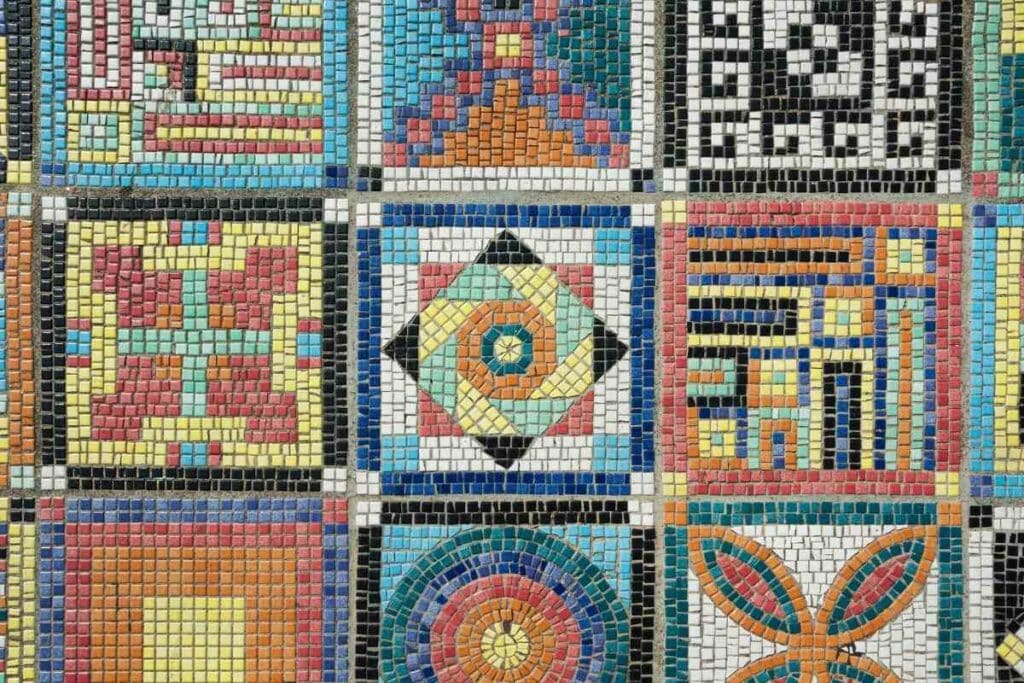 For one, the material will determine how it fairs under different weather conditions.
The more resilient the material is to adverse conditions, the easier it will be to maintain.
Many of the garden mosaic ideas include paths or walkways made from small, flat stones. These materials can be raked each spring, returning nutrients to the soil.
Also, flowers and groundcovers can be planted in between the stones. This will help to cut down on the amount of weeding required while still creating a colorful display.
Final Words
Make your garden more lively and colorful by creating different mosaics.
Mosaics create a focal point in your garden that sparks interest in the plants surrounding the mosaic.
You can use several materials to create mosaic designs in your garden: tiles, pebbles, small stones, sea glasses, and pieces of porcelain.
You can create different patterns using the arrangements of these materials depending on your tastes and preferences.
Some of the garden mosaics you can create include garden mosaic paths, garden mosaic stepping stones, and garden mosaic 3D animals.
We hope this article has provided you with enough mosaic ideas for your garden.
You Might Also Like