Yes, you can grow your perfect blooms as wedding bouquets if you have the time and garden space.
Bouquets come in all types of flowers, sizes, and colors.
Not only will you save a lot of your wedding money, but you have the opportunity to nurture your dream flowers.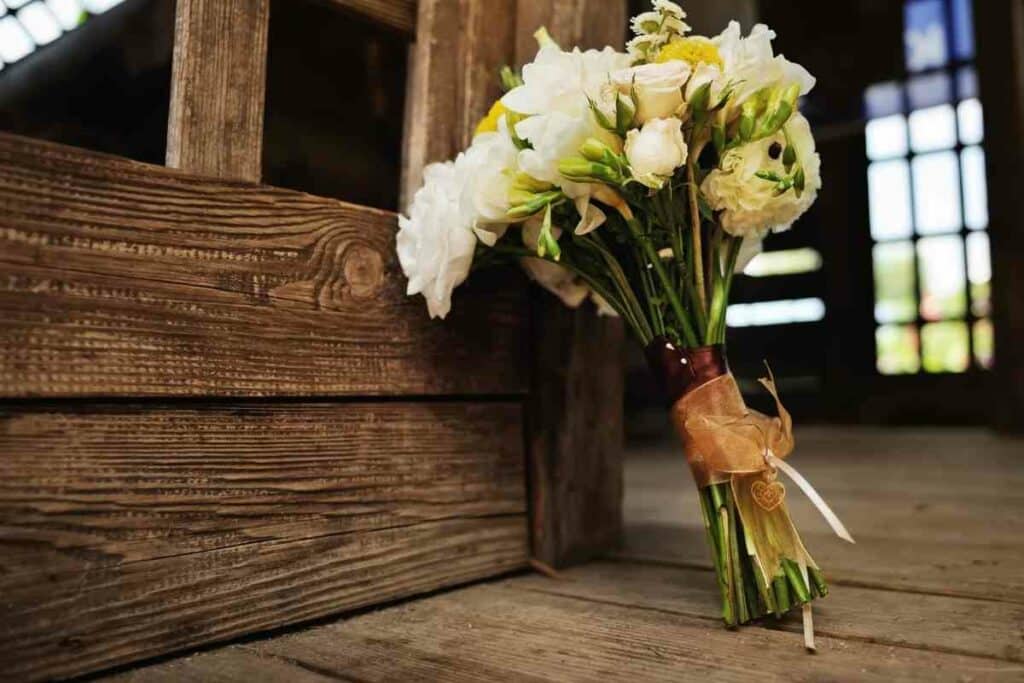 To nourish them yourself, you will require help from family and loved ones. Time the planting to be ready to pick a day or two before your big day.
Growing your wedding bouquet is an excellent way to get hands-on experience to make an event successful.
If it is even better than you imagined, you can turn it into a family business.
How Do You Grow Your Own Wedding Bouquet?
Growing your own bouquet is a unique process.
You will be nostalgic as you hold the flowers on your walk down the aisle.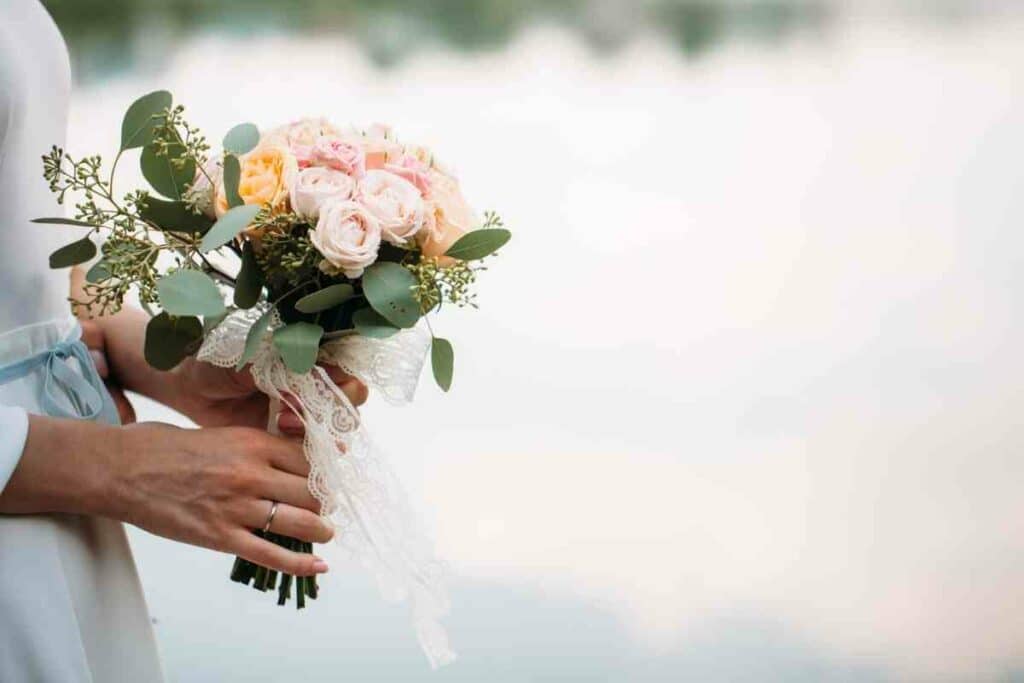 Follow this quick guide to help you grow exquisite blooms for your big day:
Choose your flower depending on your wedding theme or style. Keep in mind the initial cost of seeds and their time to grow.
Based on the type you have settled on, decide where you will plant them. You can set up a home garden or a greenhouse.
Prepare the garden for planting. Lift the soil and add organic nutrients if needed.
Purchase your seeds or stems and fertilizers for the flowers.
Get help from family and friends in planting your flowers correctly. An experienced gardener will be an added advantage.
Take care of your blooms. Remember to water them and provide the right nutrients as required. Proper maintenance will guarantee full flowers.
Ensure you cut your flowers the day before the wedding and not earlier. They will ensure they remain fresh and last longer on the actual wedding day.
Put together all the other items or plants you need for your bouquet. Foliage, ribbons, and baskets should be ready before picking the flowers.
Be open to a different plan. If your flowers fail to grow for one reason or another, be ready to purchase from a florist.
Can Bouquet Flowers Be Replanted To Fresh Flowers?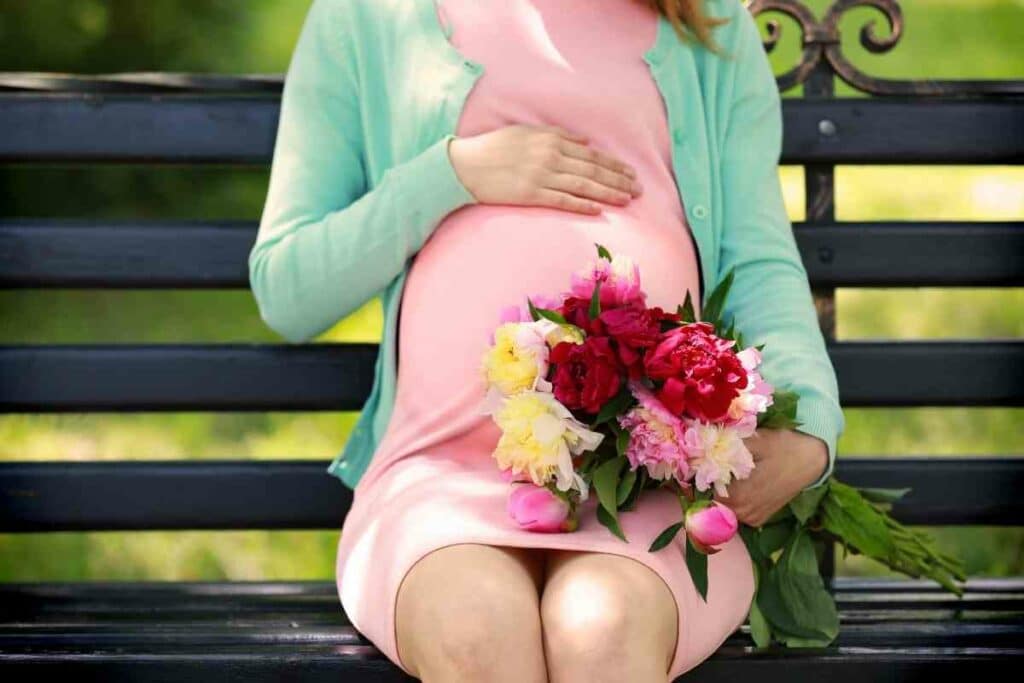 Yes, one can replant bouquet flowers to new flowers. You will not just throw them in the dirt and expect them to bloom.
Proper cutting of the stems and planting is done through a process known as propagation.
A flower from the bouquet is trimmed by identifying the node where the new roots will grow.
Plant the stem in a new spot in your garden or a plastic bag with soil.
Water the plant as needed and trim the dead leaves to avoid rot. Ensure the bouquet is relatively fresh before you try to propagate it.
Best Time To Plant Flowers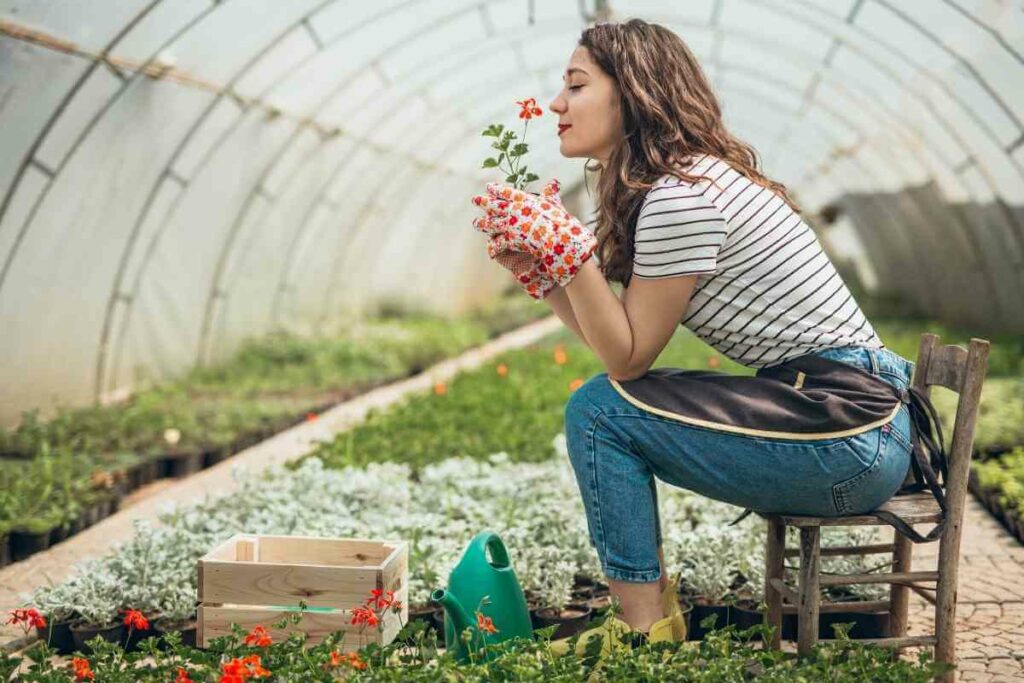 The perfect time to plant flowers depends on the type of flowers required.
Ensure the conditions necessary for them to flourish are met and harvest time is considered.
Timing your flower garden is critical for healthy picking. If you plant in the wrong season, they will not survive.
Perennial flowers
These take a year or two to bloom.
If your wedding is less than a year away, do not attempt to grow your own as they may not be ready.
Lilies, tulips, and peonies are examples of perennial flowers.
Annual flowers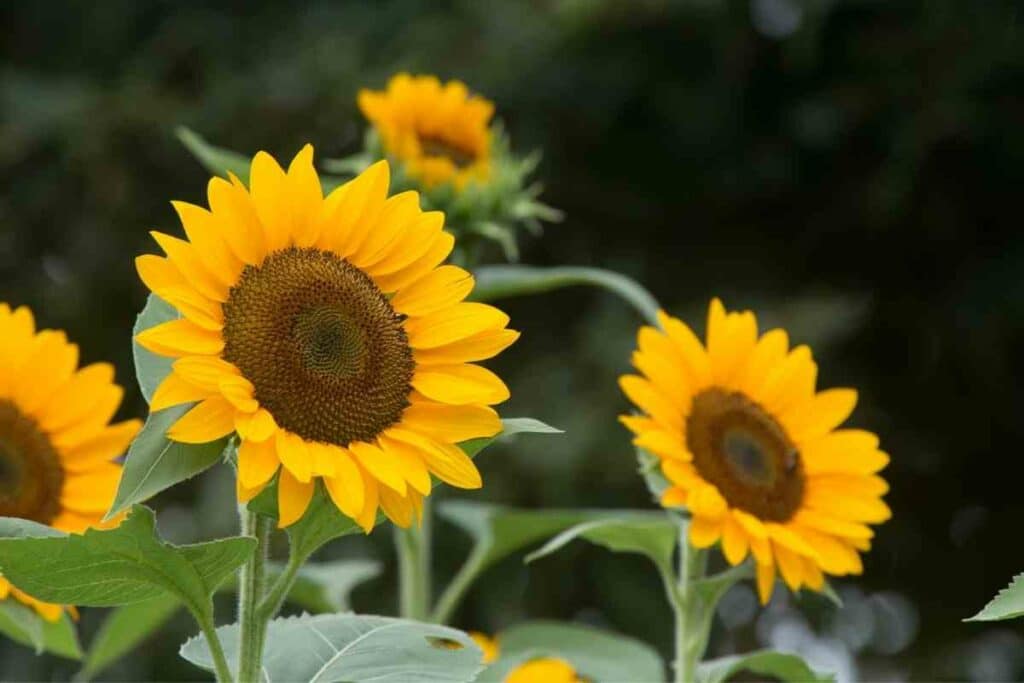 You can grow sunflowers, sweet peas, and zinnia daisies within a year.
Look at the dates before planting to ensure you can harvest right before the wedding date.
Foliage fillers
Baby breaths are fillers that can be used in your bouquet.
Some are perennial, while others are annual, depending on your required height.
Herbs and vegetables
Some brides want to add lavender, mint, rosemary, or sage to their bouquets.
They can grow within a few months and don't require special care.
Some flowers will grow well in an open garden, while others require a greenhouse due to weather elements.
Can I Grow Flowers At Home Without Seeds?
Yes, you can. You do not have to start with seeds to grow your wedding bouquet.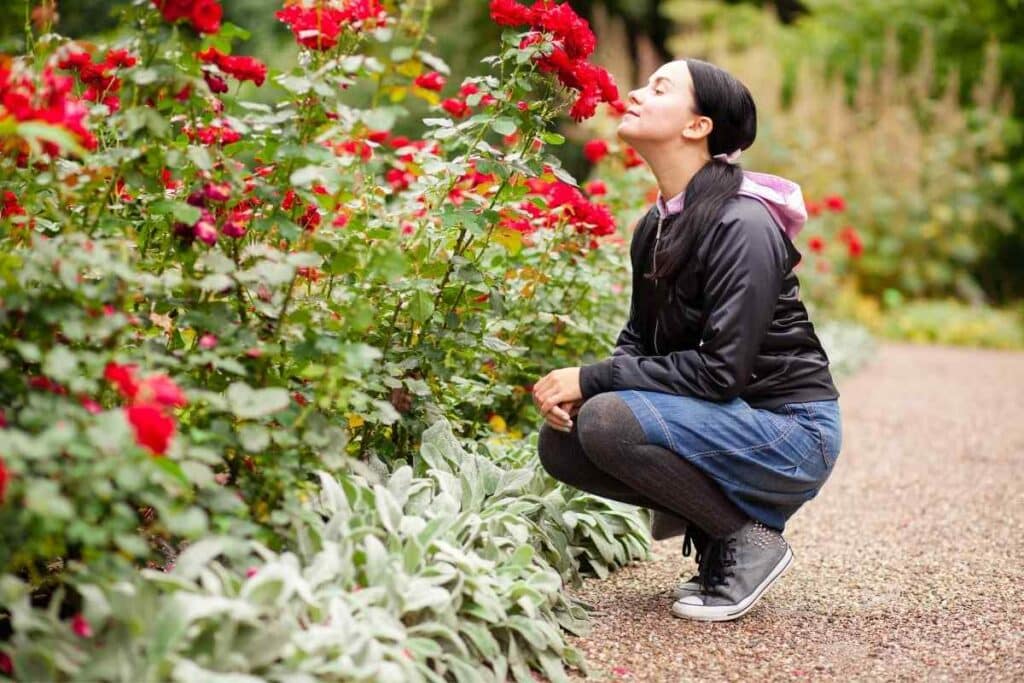 However, using seeds is the easiest and quickest way to plant your garden.
The alternatives can be challenging to get going, especially for a first-time gardener.
Seedless flower plants require:
adequate direct sunlight; a minimum of about fours hours a day
you should prepare your healthy soil with organic products before planting them
ensure you water the plants regularly, and roots are set deep into the ground
inspect your flowers regularly, prune them, and control against pests and bugs
Types Of Flowers That Grow Fastest
How fast a flower will grow depends on what month of the year your wedding day falls.
Since flowers are a priority when arranging the ceremony, understand your options well.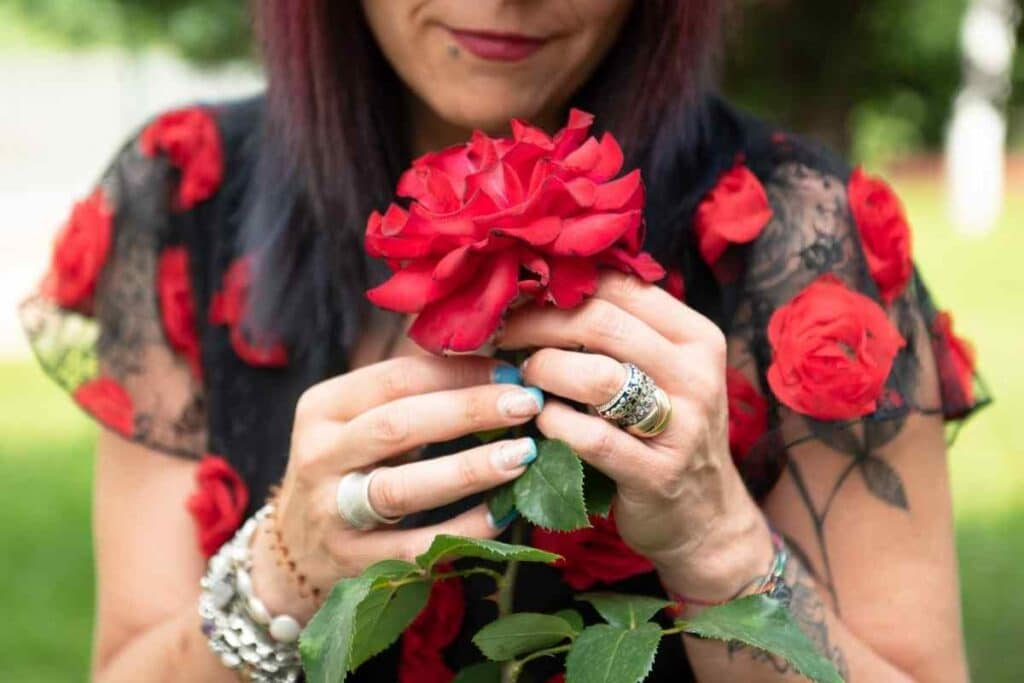 When picking the date, consider the flowers you want and if they will be readily available.
Do a little research and consult with a florist near you to give recommendations. 
Here are a few suggestions based on the season you plan to have your wedding.
Best flowers for winter weddings
Ranunculus, orchids, amaryllis, sweet peas, tulips, and baby breaths make a perfect choice for a wedding between January and March.
Best flowers for spring weddings
Hydrangeas, lily of the valleys, peonies, gardenias, roses, and lilacs are colorful and a beautiful option from April to June.
Best flowers for summer weddings
Calla lilies, daisies, zinnias, dahlias, and carnations can withstand the great summer heat and are great for July to September weddings.
Best flowers for fall weddings
Autumn is a beautiful time to have a wedding, and chrysanthemums, dahlias, roses, and amaranthus are splendid.
How Much Do Most Wedding Bouquets Cost?
Weddings bouquets are the most expensive cost after table centerpieces, reception area, and aisle floral arrangements.
Brides want to walk down the aisle in the most gorgeous and rare blooms.
Savor the long-standing tradition of throwing the bouquet, so one of her single friends gets married next.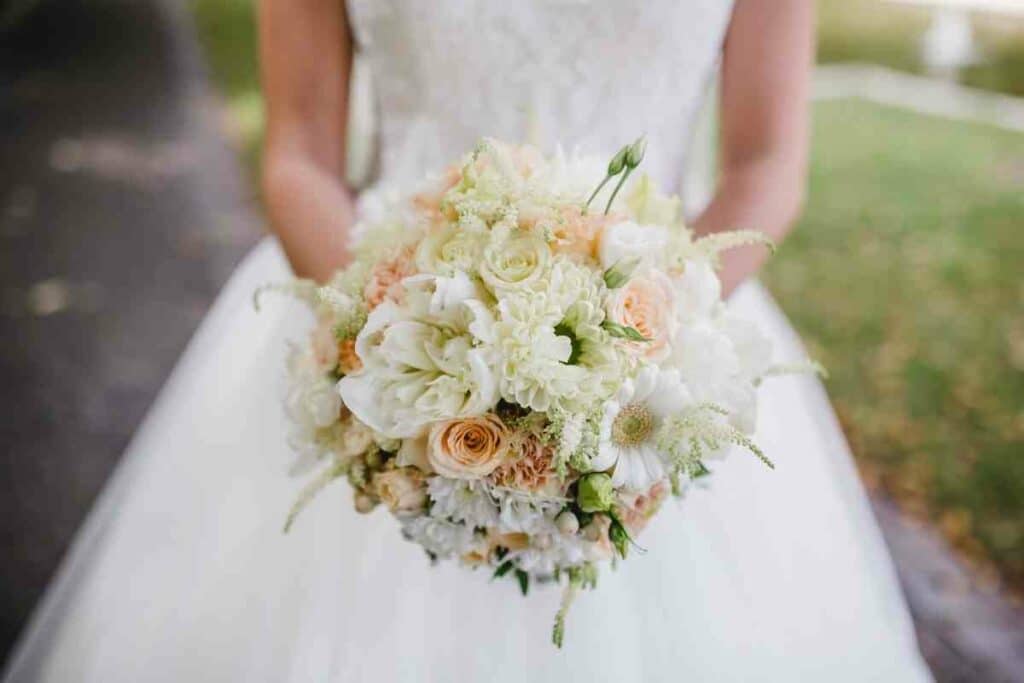 However, this handheld bunch can be pretty costly and requires more money than is often budgeted.
Wedding bouquets cost about a hundred dollars for brides on a budget to over a thousand dollars for high-end ceremonies.
Prices vary based on the type of flower and availability in that season.
The source of the flowers and shipping costs are based on delivery time.
Most Expensive Wedding Flowers
Flowers bring stunning beauty, color, and aroma to a wedding venue.
Whether it is a small bouquet or the flowing centerpieces and entire decor, they make a room look impressive.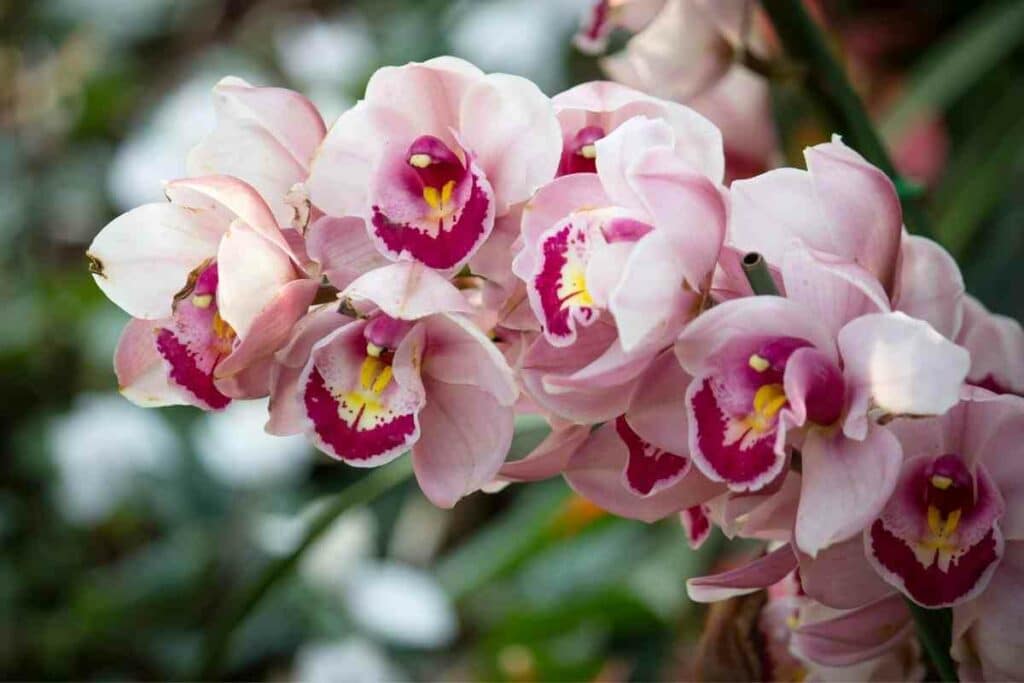 Wedding flowers are the most expensive part of the event, with some flowers being more costly than others.
A few of the extravagant ones starting from the highest-priced are:
Cymbidium orchids. Priced from $100 for a single orchid. Quoted as the wholesale price. Retail florists sell above $200 each. 
Gardenias. A single bloom goes for about $32. The price per bloom gets below $15 if you purchase more than 30 pieces.
Cattleya orchids. Sold for above $35 apiece.
Hydrangeas. It goes for about $25 and above a piece, depending on color and the type of bloom.
Lily of the valleys. Averages at about $20 each.
Peonies. Sell starting from $15 a stem.
Garden roses. Available in various shades, roses are sold at above $12 for a single stem.
Calla lilies. Range from about $9 to $12 a bloom.
Ranunculus. A single bulb is priced from $8.
Sweet peas. A single bloom goes for about $4.
Wrapping Up
Growing your wedding bouquet is exciting and commendable.
Don't worry too much that something will go wrong along the way.
If it does, you can always buy one. Your wedding day will still be a triumphant moment.
In Case You Missed It