Robotic mowers are not only a highly practical and time-saving solution but also a technologically advanced one.
These bots carry and use a variety of sensors, computing and software that enable them to be networked and deployed as fleets of automated lawnmowers. 
This means that you can run multiple robotic mowers at the same time, making short work of large grounds.
Landscaping professionals, groundskeepers and greenkeepers routinely use run multiple robotic mowers to maintain expansive parks, sports pitches and golf courses.
In This Article – We introduce you to the basics of fleet management of robotic mowers including how it works, its features and benefits for professional and private use.
Running several robotic mowers at once is routine for large grounds or mowing multiple locations 
Robotic lawnmowers are the only solution for hands-free mowing.
For properties or facilities with large or widely distributed grassed areas, one robotic mower cannot complete the mowing in a practical time frame.
Even a high-specification mower that can mow a third or half an acre in 24 hours will take several days to complete mowing an acre or hectare of lawn.
---
Therefore: Property owners and groundskeeping professionals use multiple robotic mowers that are run simultaneously to get the job done. 
---
Fleet management software helps landscapers and groundskeepers run multiple robotic lawnmowers at once
Professionals who have to operate many robotic mowers at once use special fleet management software to coordinate the activities of several mowers without having to use individual apps or onboard controls. 
If multiple robotic mowers are being used, fleet management software will help professionals like greenskeepers keep track of:
the robotic mowers that are in the fleet and their activity
their location
their level of use
any necessary or scheduled servicing or replacement
How do fleet management systems work?
Fleet management systems usually involve placing a sensor on each robotic mower that is being run.
If the robot mowers are all from leading brands like Husqvarna, they may have integrated fleet management technology onboard. 
Fleet management set-up for your robotic mower usually involves the completion of a subscription to the software applications that will control the smart mowers. 
Multiple gardeners can have an account with access to the settings. 
Account operators add the robotic mowers to the software to create an inventory list with sensors placed on the mowers to be connected or activation of embedded technology.
Works Well – Operators can access regularly updated telematics and location data that detail the performance of the robotic mower and allow remote control via phone, tablet or computer.
Running multiple lawnmowers simultaneously has the following benefits:
With most contemporary brands of robotic mowers and almost all professional robot mowers having built-in connectivity fleet management is the most effective way of managing multiple robot mowers.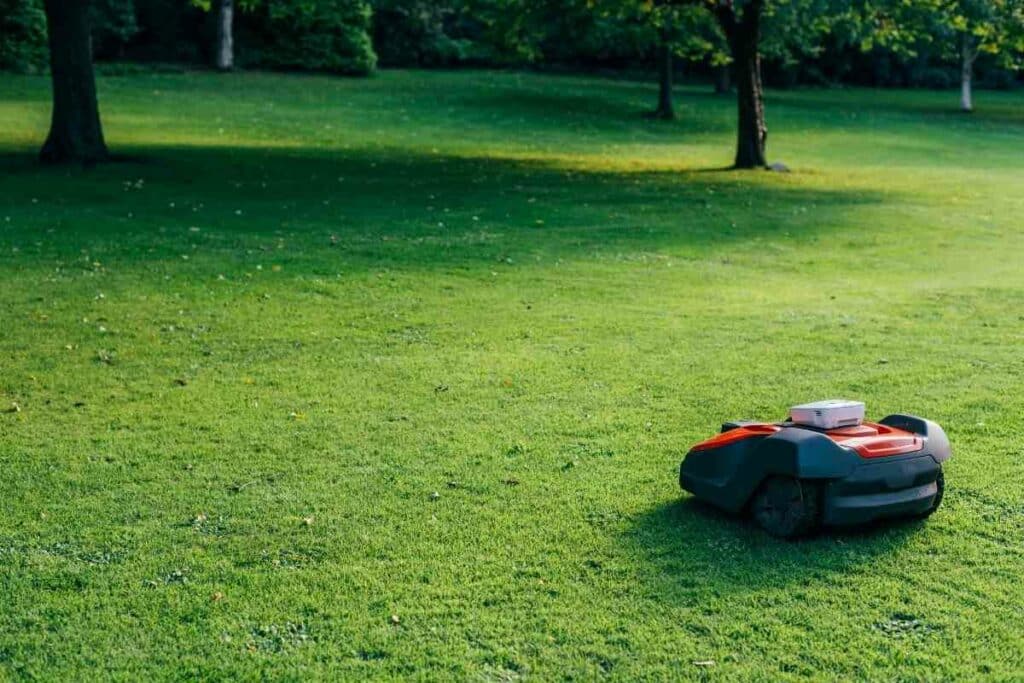 Here are some great benefits of running multiple mowers with this helpful functionality:
Everything related to your fleet of robot mowers is in one place so you do not have to program, operate or monitor them individually. 
The oversight provided by fleet management can save property owners and landscaping professionals a significant amount of time meaning that skilled groundskeepers can undertake other, more specialised, work.
The labor savings translate into cost savings for organisations like golf courses or sports pitches as they employ large numbers of staff to maintain the grass.
Precision remote control of the robotic mowers means you can conveniently perform detailed programming functions like starting and stopping individual mowers or changing cutting height for one or several mowers at a time.
Real-time updates on the condition of the robotic mowers facilitate easier maintenance and responsive troubleshooting.
Key features of fleet management for robotic mowers
Fleet management for multiple robotic mowers includes the following features.
Name or ID individual lawnmowers 
Individually name each robot lawnmower in the fleet so you readily identify and control them.
Track the use and power consumption of mowers
Usage data provides helpful business insights and can help manage running costs.
You can also quickly determine if you have too few or too many robot mowers at work on grounds.
These operational insights allow you to make improvements to ensure a smooth, efficient operation. 
Detailed telematics delivers a comprehensive service history and notifications for each robot mower
The sensors track the usage hours of every robotic mower in the fleet.
This enables you can to see the actual age and service history of each robotic mower along with a summary of its service history, making it easier to know when it's time to replace it with a new one.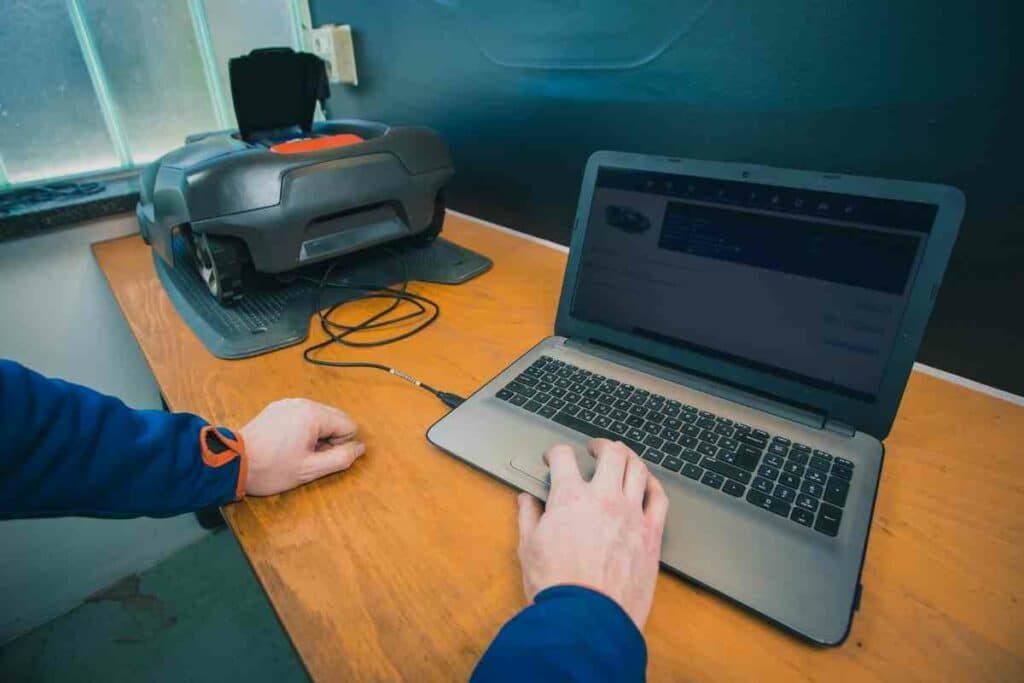 Fleet management notifications also alert you when servicing is due, ensuring that the fleet of mowers operates optimally without the risk of sudden breakdown and downtime costs.
You can also export data from the fleet to colleagues and service professionals who may need to maintain or repair the robots. 
Locate all the mowers in real-time on a map 
Many models of robotic mower have GPS tracking and other wireless connectivity that enable them to be tracked and controlled online.
Even if GPS tracking is not available, the mower can send location data when it is within range of a smartphone via Bluetooth.
Add other garden tools for a comprehensive gardening business solution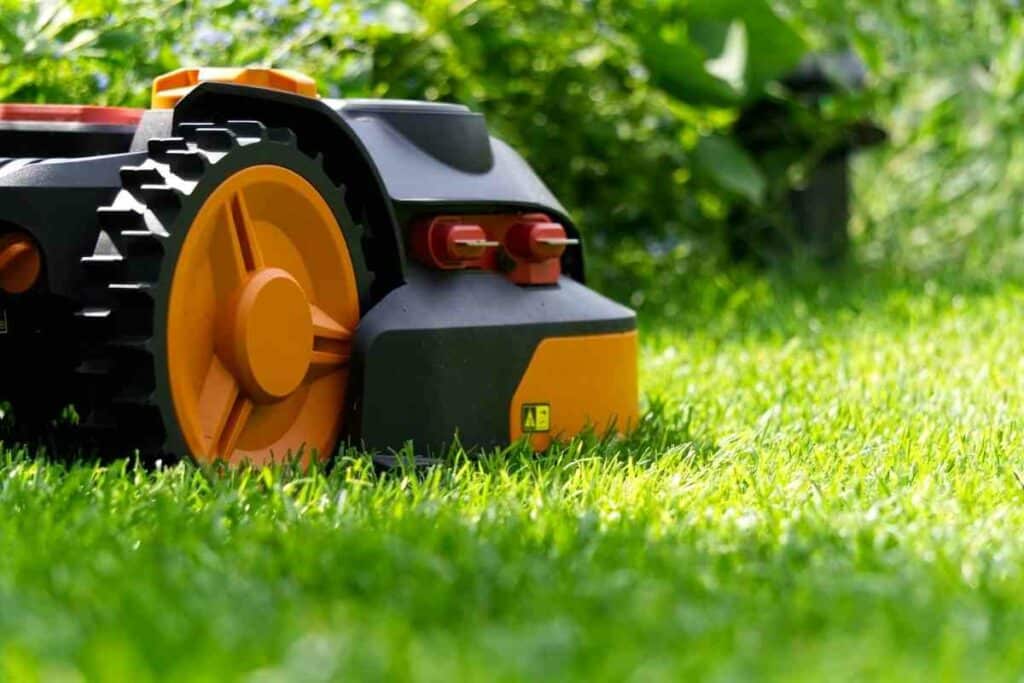 With some versions of fleet management software, you can include other landscaping equipment in the inventory alongside your robotic mowers for a comprehensive monitoring system that would suit a time-poor professional gardener or property owner with a large estate.
Rounding up
As you can see fleet management software is an ideal solution for keeping multiple robotic mowers at work at the same time.
Currently, manufacturers and software developers primarily target fleet management at professional robotic mowers rather than the smaller models for residential use.
As the 'smart technology' that underpins these robotic mowers becomes more sophisticated, there will be even more functionality widespread adoption of this solution. 
Also Good to Know