A beautiful, well-kept garden is lovely and may someday attract hundreds, if not thousands, of visitors.
But, for the owner, it's a personal labor of love that shows the commitment and hard work they have put into it.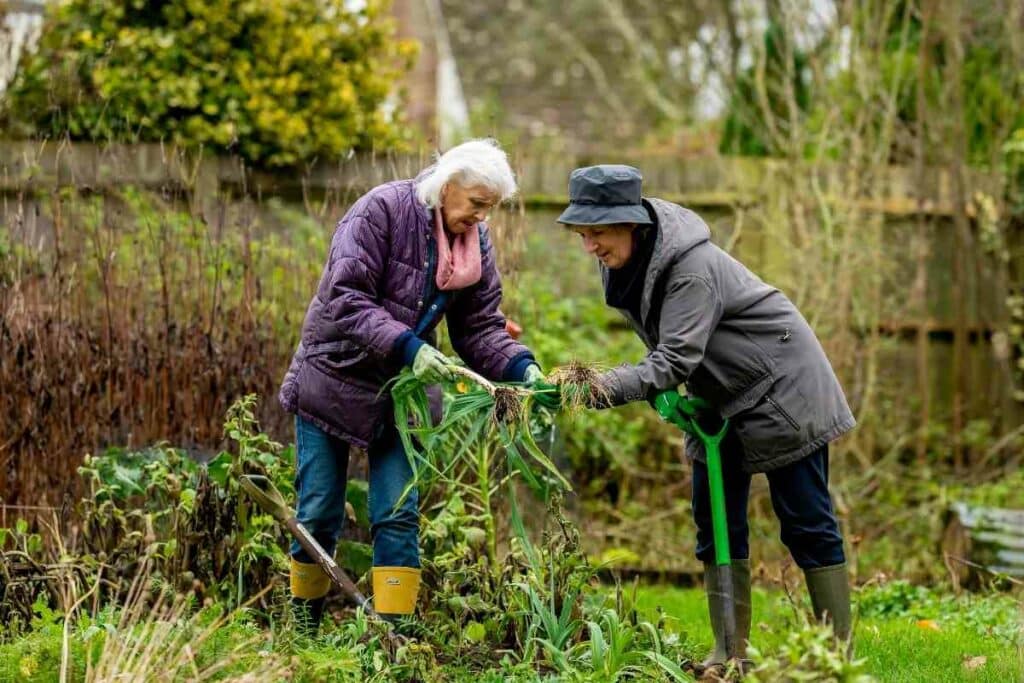 Nurturing a garden is a lifelong endeavor that, if done correctly, will have you enjoying every moment you spend there. 
Read on to discover the many ways to enjoy gardening more.
1. Visit Public Gardens For Inspiration
Most gardeners enjoy getting their hands dirty and will spend hours on their hands and knees. Seeing the perfect garden come to life is breathtaking and highly rewarding.
Sometimes, seeking inspiration from other gardens can change your perspective to enjoy gardening more.
Take time to visit the public gardens around you, as they usually come in varying sizes and shapes.
As a Result – You will explore different types of plants in various stages of growth. As a gardener, one of the easy mistakes to make is underestimating the mature size of a plant.
Choosing the right kind of plants is critical for your garden space.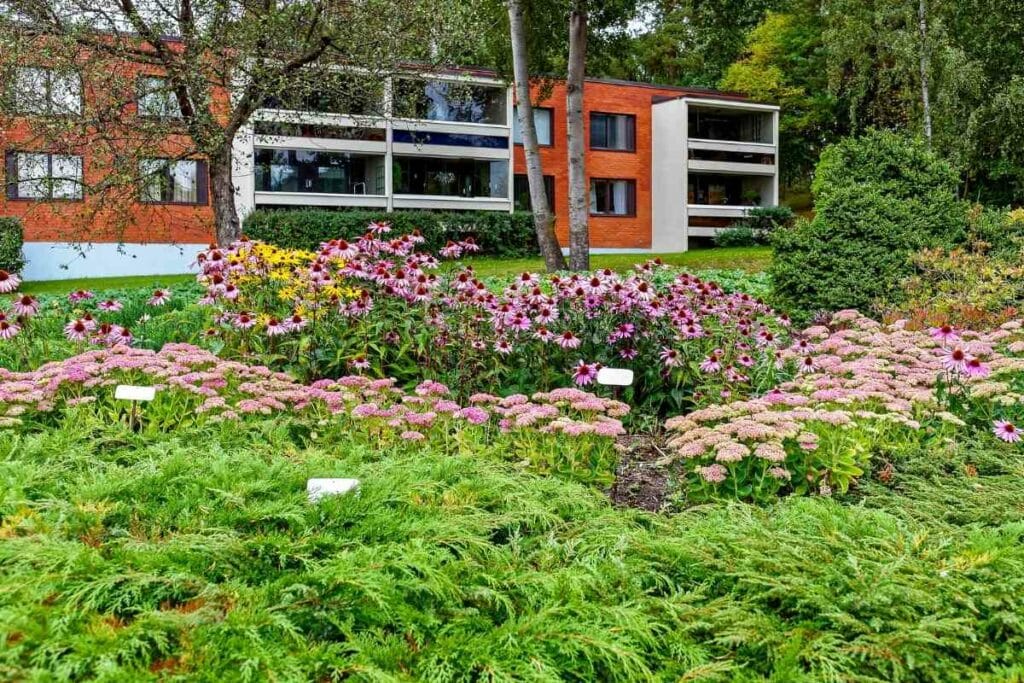 Besides checking the plants' height, visit all year round to understand which plants do best under what weather conditions.
Due to this, you'll have an easier time tending your garden.
Additionally, since the local government owns most public gardens, they tend to invest more in variety than local private gardens.
Therefore, you will likely find new species or non-native plants within your area in a public garden. 
As a visitor attraction, public gardens also invest in technology advancements that may inspire you to transform your space.
New gardening skills training, free plant samples, and exciting concerts are also ways they use to get more people interested in gardening.
2. Join A Gardening Club
Gardening is the perfect way to stay busy, especially for older people.
It soothes and relaxes the mind, and the best way to add some fun to it is by joining a gardening club.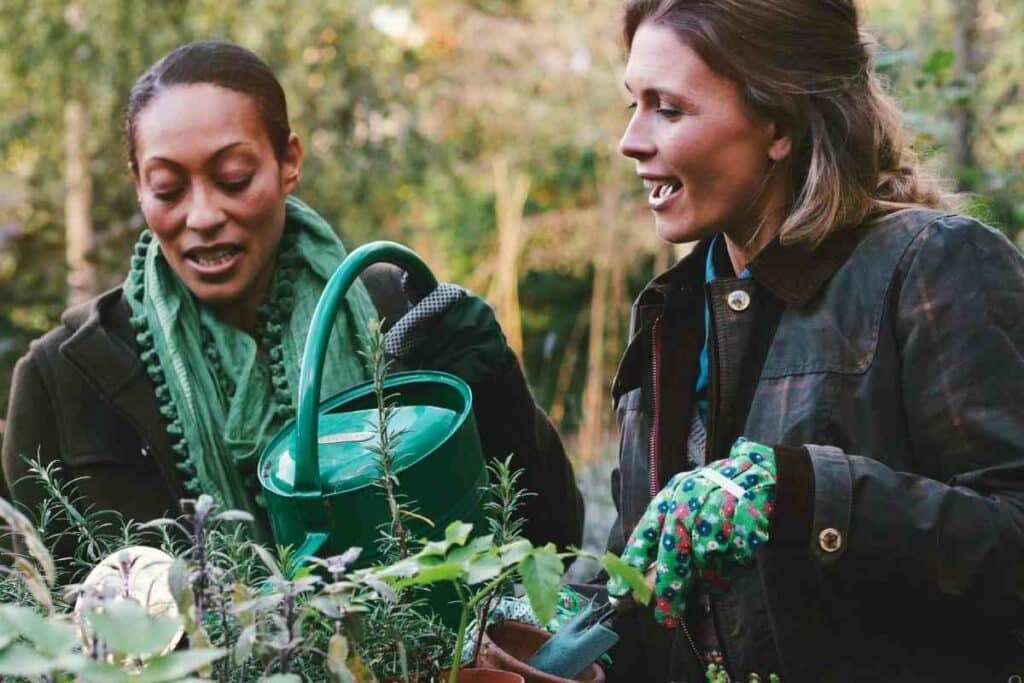 Here you will meet people who are passionate about horticulture as you are.
Besides, beginning a gardening club is not difficult. All you need is a set of basic tools and garden space to start.
Not only will the club keep you active and healthy, but it will also teach you a new thing or two about gardening. 
The interesting things most gardeners acquire from gardening clubs include skills such as floral design and composting.
In Addition – Being part of a local community that helps you celebrate your wins and encourages you during struggles is important.
3. Try New Plants And Veggies
Most gardeners grow the things they love and find easy to tend to.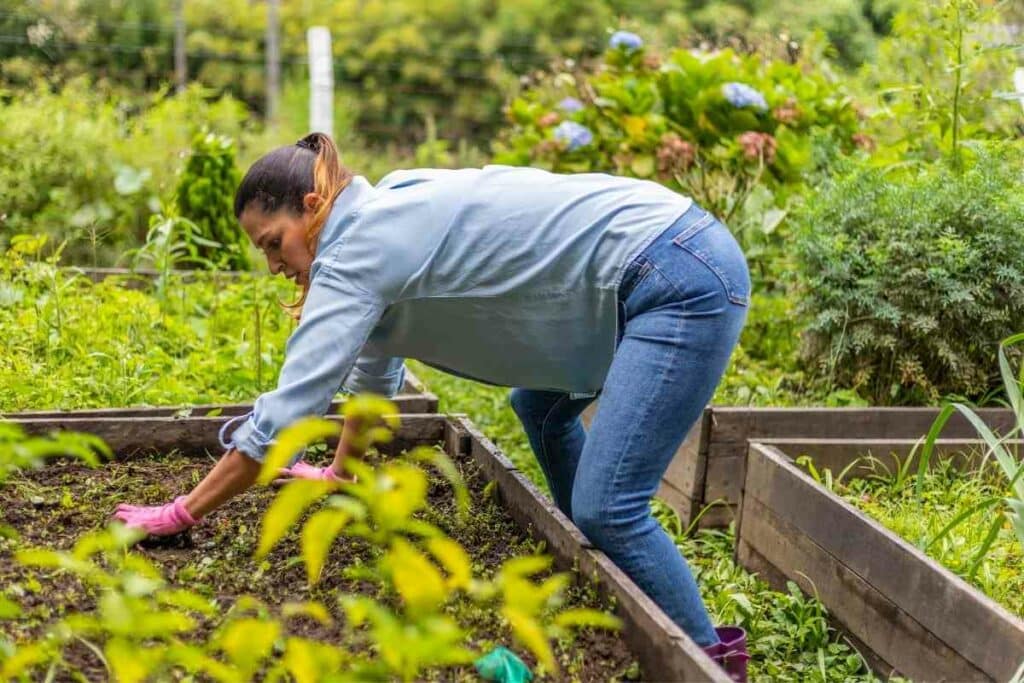 Although this is the perfect way to nurture your garden successfully, it can get tedious quickly.
Finding a challenge may help you enjoy gardening more.
Ask fellow gardeners to share new plant varieties you can try out. If you haven't been growing your vegetables, consider setting up a kitchen garden.
In addition to making healthy food choices, you will learn something new about vegetable gardening.
4. Introduce Flowers To Your Garden
Although most flower varieties are easy to grow, others require special attention, such as gardenias and dahlias.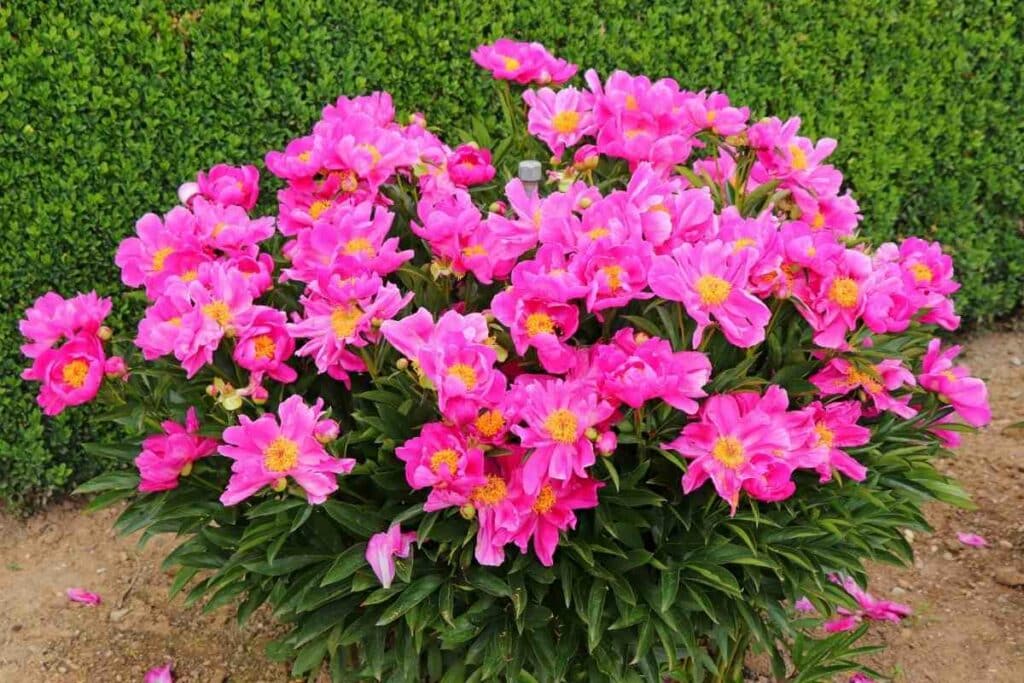 These sensitive and fussy beauties will demand your time and attention, making your gardening experience thrilling.
You will also look forward to experiencing their fragrant and exquisite blooms, rewarding your hard work.
Additionally, bringing color and texture contrast to your garden will add to the landscape's appeal, which is a gardener's dream.
5. Set Up A Cozy Outdoor Seating Area
Nothing brings the ultimate relaxation during summer than a cool backyard.
A lovely garden backdrop is the perfect setting for an outdoor seating area.
Hang up a hammock between two trees or bring in lounge chairs for the entire family to hang out.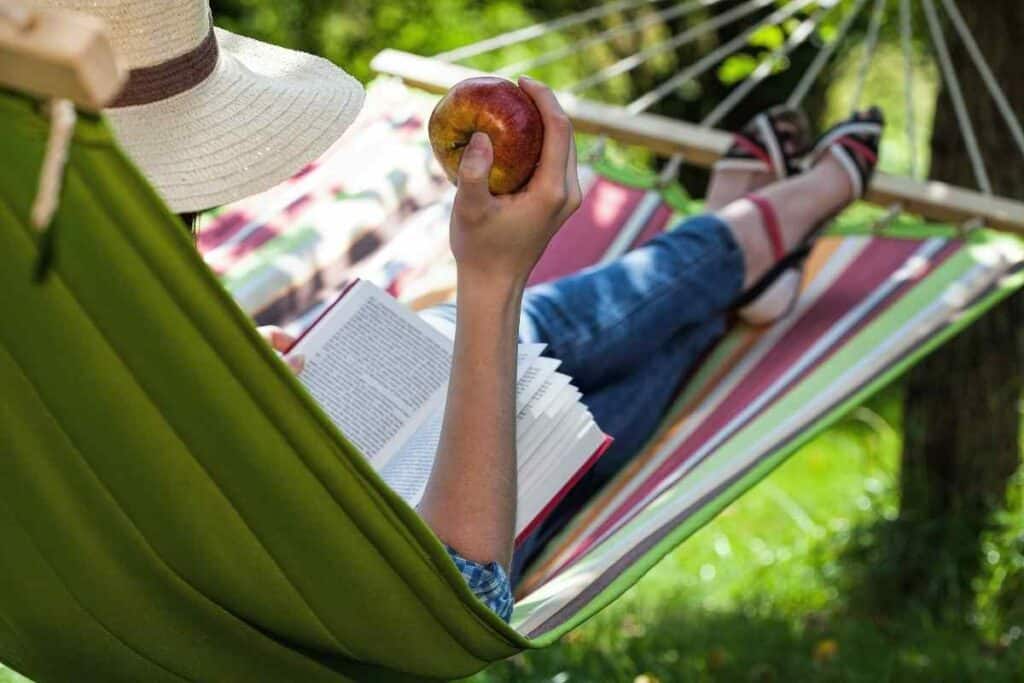 Alternatively, set up an outdoor cooking and dining space where you can make easy meals straight from the garden.
Seeing your loved ones enjoy the food you grow will motivate you to keep gardening.
6. Introduce Wildlife 
Diversify your garden space by making it a haven for wildlife.
For example, planting more nectar-producing flowers will attract bees, butterflies, and birds to your garden.
Also, consider adding water features to encourage small animals to search for water.
7. Start New Projects
Finding new ways to revamp your garden and the entire landscape is exciting for all gardeners.
There are numerous ways to alter the look and feel of your garden, making the process more enjoyable.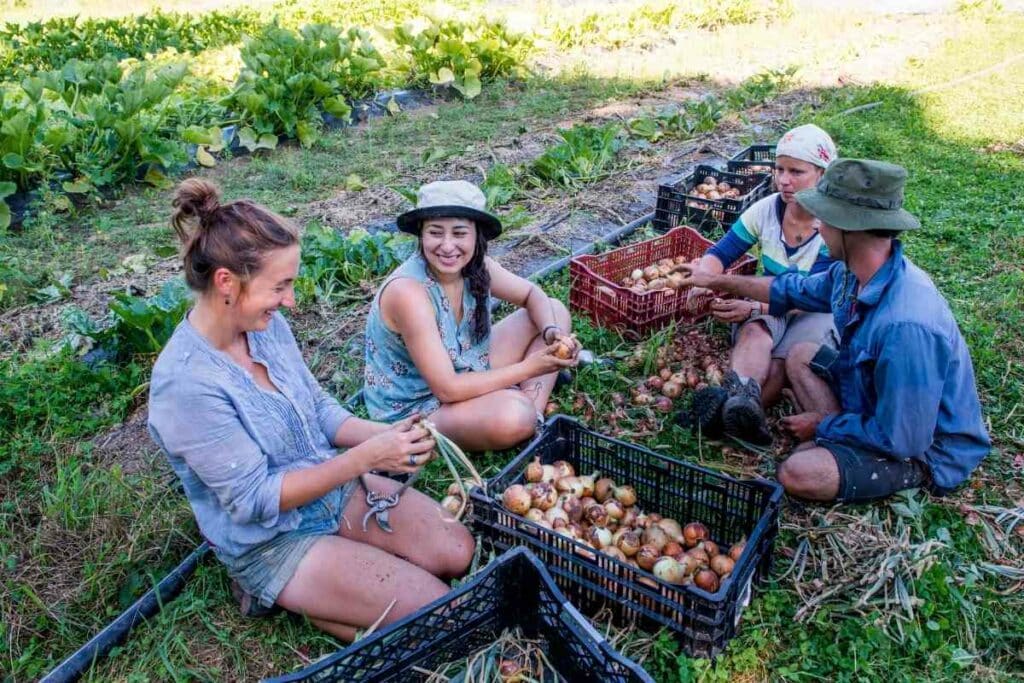 These include the following.
Using raised beds to change up the landscape
Raised beds are fun projects as you can choose the soil you want to grow your plants.
Then, as you install them around your garden, adjust their height for comfort while you tend to the plants.
You can grow various plants and vegetables on raised beds, especially since they are easy to protect from rodents and pests.
Using pots and hanging baskets
Another fun project for an ardent gardener is potting and hanging plants for indoor use. Using baskets and ceramic/clay plots to add plants is exciting if your garden space is full.
In addition, indoor plants bring numerous health benefits, which include boosting one's mood by reducing stress and removing air pollutants.
8. Install an automatic watering system 
Changes in technology are making gardening easier for most people. Unlike before, when watering cans and hoses were the only way to water plants, intricate irrigation system setups are now available. 
You no longer have to worry about over or under-watering your plants. These automated watering systems have timers that sufficiently provide water to the plants in measured quantities.
As a result, the peace of mind from knowing the irrigation system works for you will make you enjoy gardening more.
9. Invest In New Handy Tools
Finding the right tools for your gardening is vital.
Quality tools will make the work easy for you, and you do not have to buy many, only the necessary ones.
Some of the must-have tools for every gardener include:
A sturdy hand trowel for simple gardening.
A slim pair of pruning shears that will not clip the plant stems.
A simple hand rake gently removes debris and weeds between your plants.
Two shovels to help with planting and uprooting.
A hand weeder for getting around your delicate plants.
Buy a rubber hose with a nozzle sprayer long enough to supply water to all garden areas.
Finally, a wheelbarrow to move your supplies around the garden.
10. Involve Your Kids
To enjoy gardening more, consider involving your kids, as it can be a fun and learning experience.
But first, find adorable kids' gardening tools from your local store or online that they can use.
Next, give them garden space to plant what they want. You can start with vegetables such as cherry tomatoes or carrots, something that they get to harvest.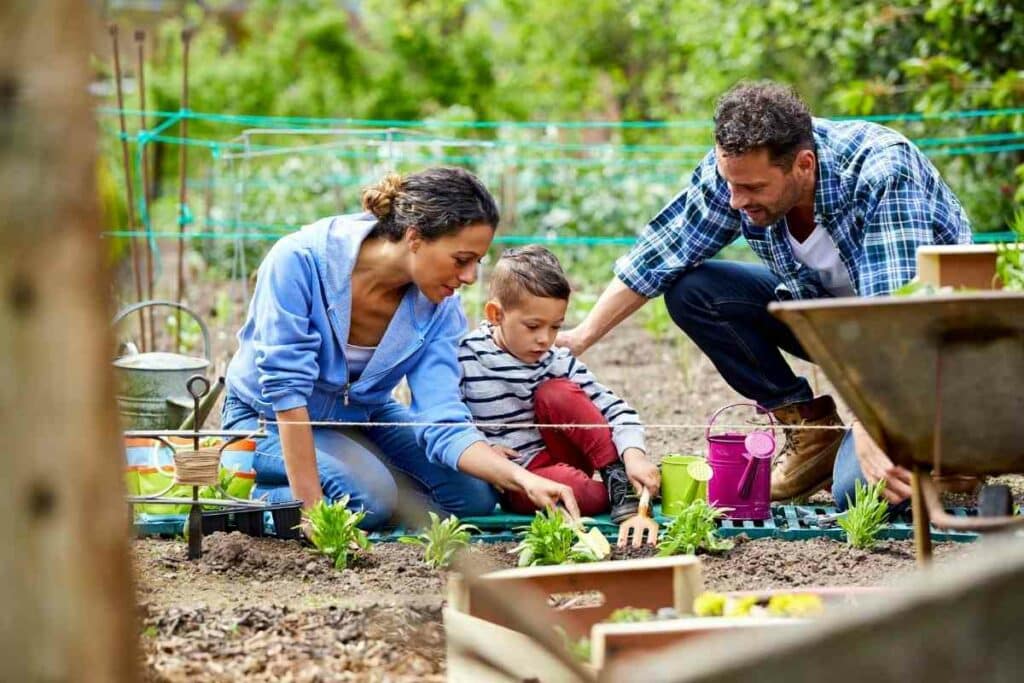 To encourage them to participate, show and tell them the benefits of having a garden.
Praise any little effort, and to make it more interesting, plant in creative rows, in shapes they love. For example, imagine having a carrot patch that grows in circles.
If you turn your gardening into a family affair, it will create an opportunity for bonding. Additionally, the rest of the family will take joy and pride in being part of bringing your garden to life.
11. Start Your Beginners Gardening Class
Sharing your skills and know-how on gardening with others is an exciting way to pass the knowledge to beginners.
Start your class by sharing what you love about gardening and surprise them by offering to help start their gardens.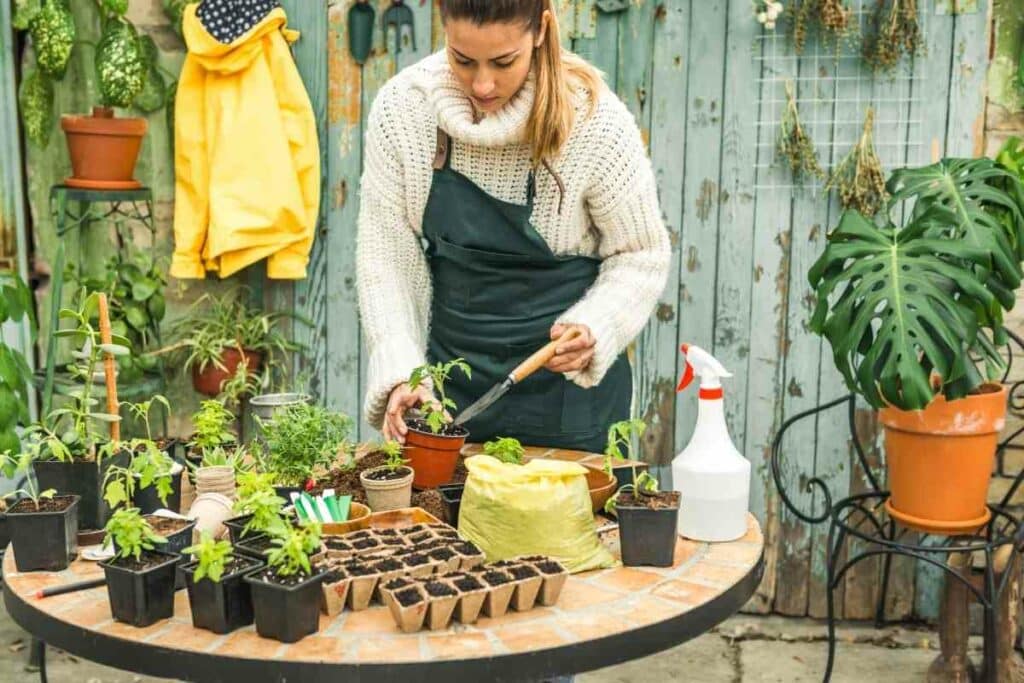 Teach them what to expect as gardeners by providing useful tips that you have been using in your garden.
Learning something new from someone with a passion for the subject is the best way. To encourage enrolment, you can offer free tours around your garden.
12. Read To Expand Your Gardening Knowledge
There is always something brand new to learn and discover every day.
Sometimes there may be a new plant species or weed variety you may be unaware of.
Purchase gardening magazines and sign up for regular newsletters to stay up to date on all gardening matters.
What Type of Gardener Are You?
Gardening is not simply digging up soil and planting seeds. Although most people begin gardening as a hobby, it is quite involving as it requires one to take care of living things.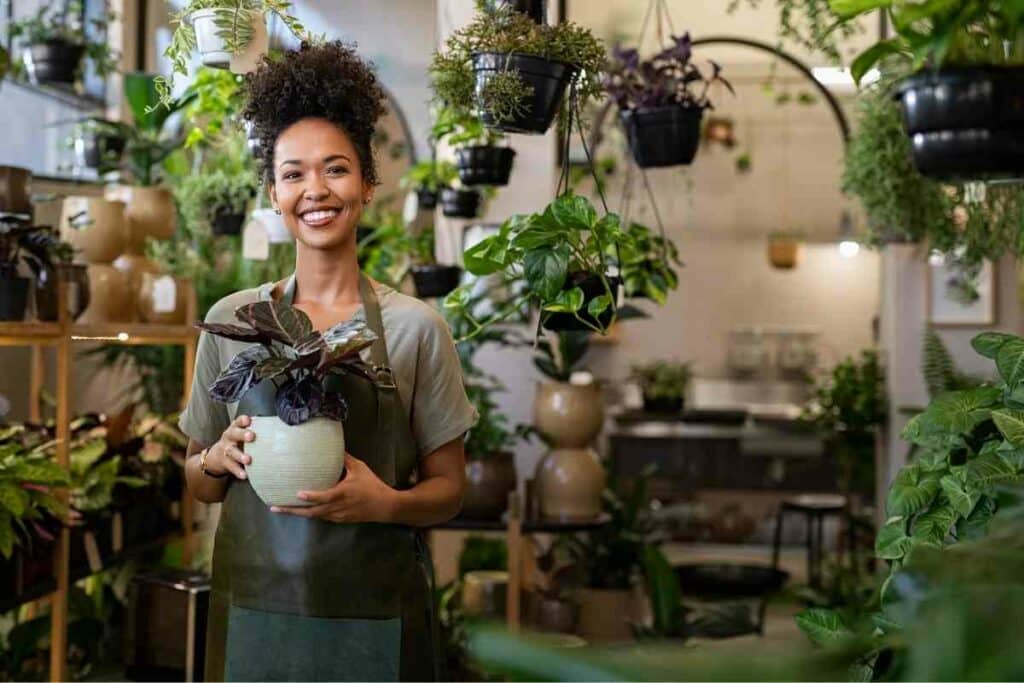 Therefore, finding satisfaction in your garden starts with discovering what kind of gardener you are.
The common types of gardeners are the following.
Beginners
We have all been first-time gardeners at some point in our lives. For beginners, the results of their first garden will determine their future relationship with gardening.
At this stage, most people begin gardening as a hobby or meeting a need, such as growing organic food.
In a way, beginners are usually the most enthusiastic gardeners as they are open to learning. They will try out a few gardening methods and plant varieties before they settle on what works for them. 
As a beginner, you will enjoy gardening more if you start small. So pick one project at a time and start your garden on a small-size plot.
The Occasional gardener
Occasional gardeners are those who have experienced failure several times.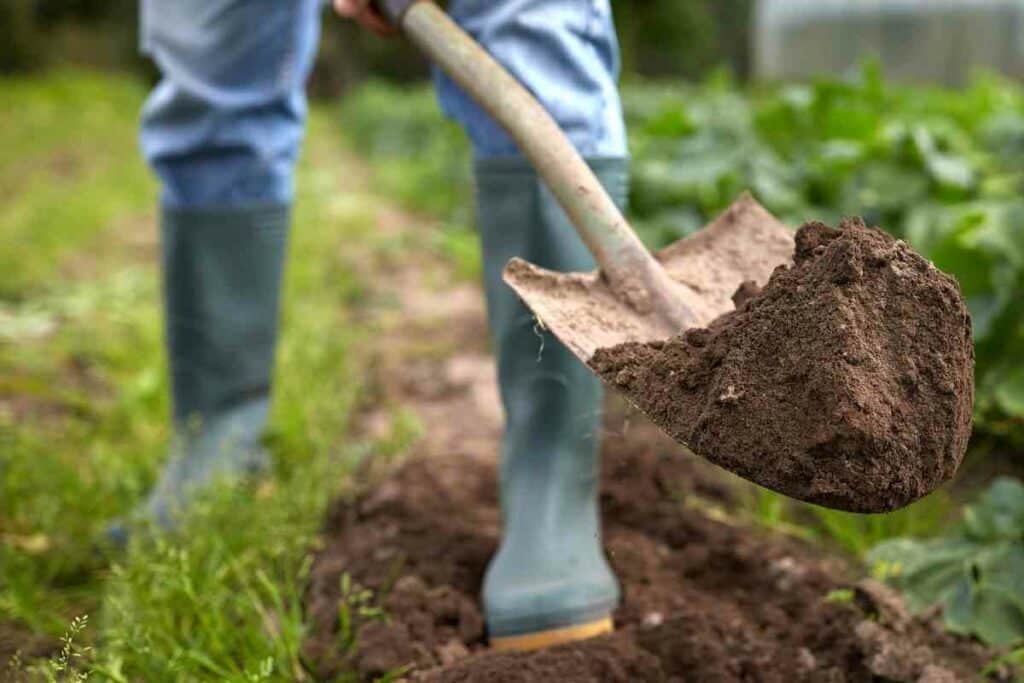 Although they love the idea of gardening, they find it mostly unfulfilling. As a result, they will only take up one-time projects that seem easy. 
For Example – They may hear about a kitchen-garden project that is simple to do and start it. If it works, they will stick to it for a while before moving on to the next available project.
They may also garden seasonally, especially during the warm months.
However, they lose interest quickly when gardening becomes demanding, especially during the cold months. Although they have passion, it is short-lived, and the joy of gardening wears off easily.
Ardent gardeners
Ardent gardeners are also known for their passion for gardening.
All they think and talk about is their garden. They spend most of their time caring for their plants and finding new ways to improve them.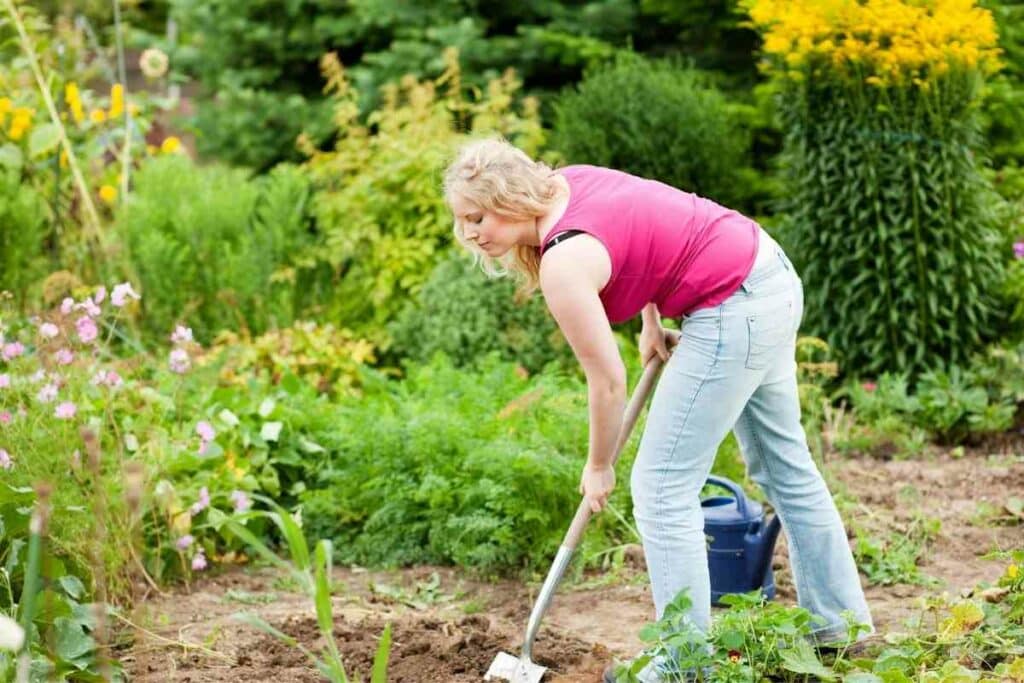 They will make time to learn and search for new plants to challenge themselves. If you are a beginner, passionate gardeners are the best people to teach you about gardening.
They possess a wealth of knowledge, and hands-on experience and acknowledge the successes and failures of gardening.
Exhibit gardeners
Also known as specimen gardeners, they grow and collect unique plant varieties from different zones and origins.
Their gardens are purely for showcase and research purposes. As a result, you will not find local plant varieties as part of their landscaping.
Although they grow plants that require special care and conditions, the chances of failure are high. Unfortunately, it is common to find them dealing with regular failures, taking the joy out of gardening.
Organic gardeners
These types of gardeners maintain a purely organic garden. They will make their compost and plant seeds that they collect from an existing organic garden.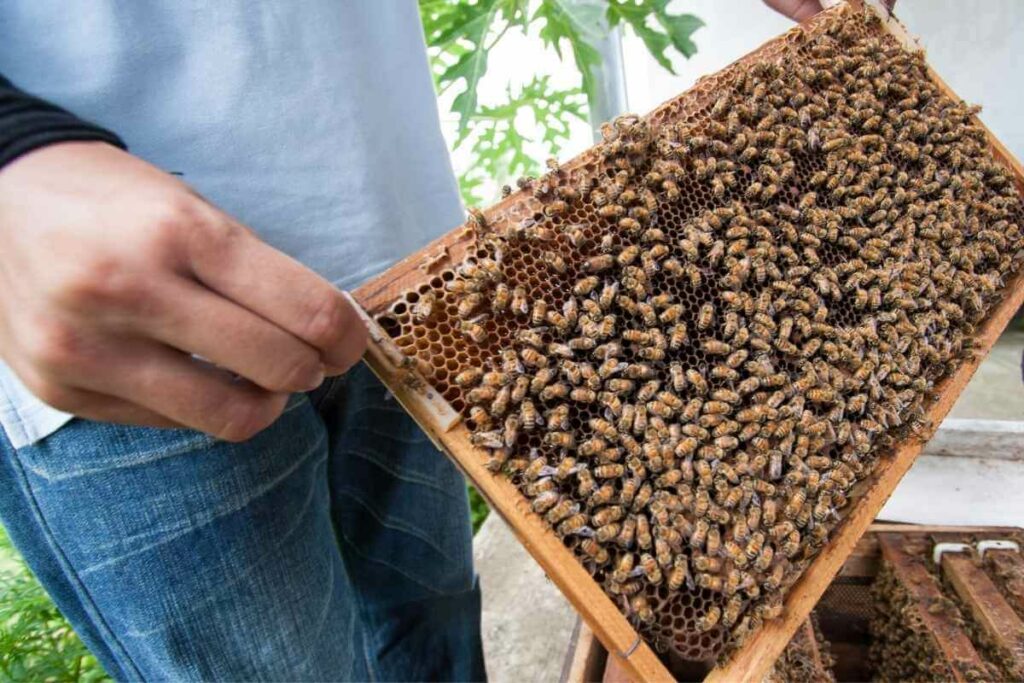 An organic garden is mainly a food source; therefore, you may not find decorative plants or flowers as their specialty.
Organic gardeners will also have wildlife in their gardens as they keep chickens, birds, bees, and other domestic animals.
They are also the perfect source for plant and vegetable seedlings in your local area if you are starting a garden.
Professional landscapers
Although they produce excellent results, professional landscapers do gardening as part of home improvement or maintenance. As a result, their gardens are perfect, with well-trimmed edges and neat rows of plants.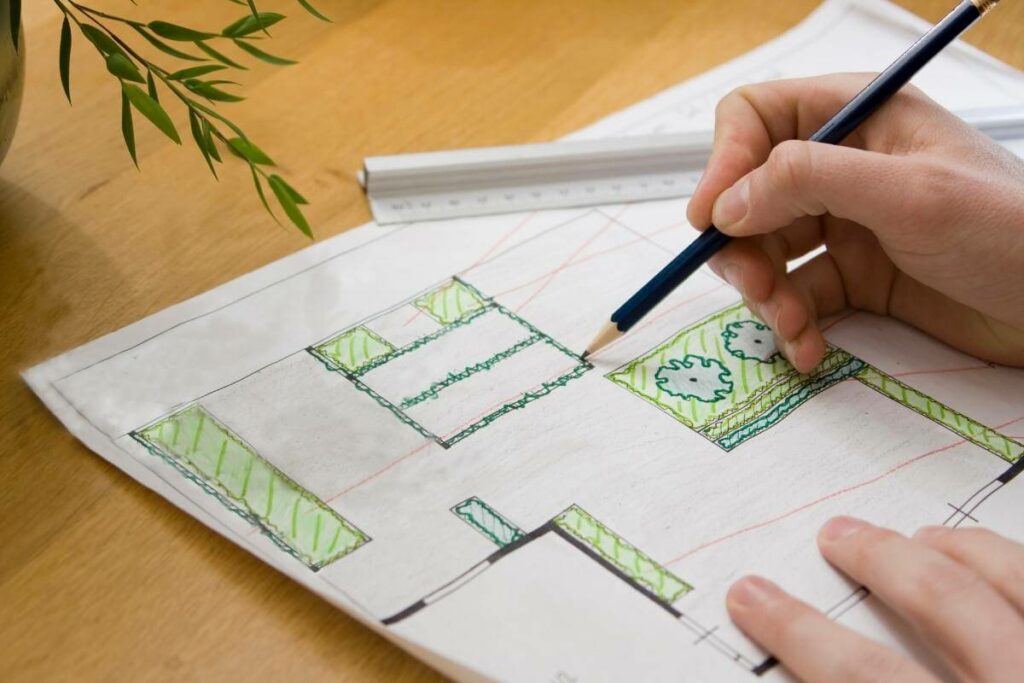 Their work inspires you to attain similar, if not exact, perfection. However, if your home garden is a hobby, you may not produce the same results.
On the other hand, you can enjoy gardening if your plants are healthy and productive.
Now that you know the kind of gardener you are ensure you work towards being a well-balanced one.
Conclusion
To enjoy gardening more, always choose projects that excite you to work towards the final results.
A successful and happy gardener strives for balance in his garden, finds pleasure in the chores, and enjoys it as it is.