A garden is a haven, a sanctuary from the busyness of life where you can enjoy getting your hands into some dirt, watch things grow and enjoy the changing seasons.
Your garden may be your own private space, a mini-homestead or a hub for the rest of your tribe to play games socialise and get some sunlight or fresh air.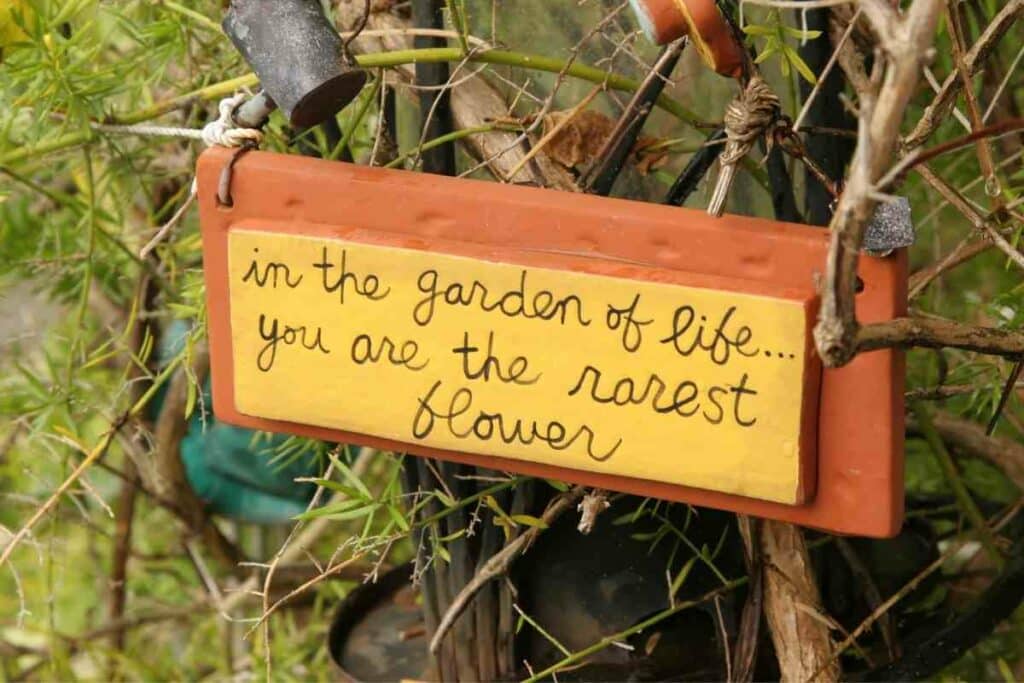 Whatever your persuasion a funny garden sign is a great way to mark your territory and remind yourself of why you enjoy your special green space.
In this quick and cheerful article, we'll look at 11 crazy and funny garden sign ideas, to bring a touch of personality to your backyard. 
Why Have a Garden Sign?
Just take a look at this beautiful and slightly crazy garden cultivated by Mrs Vicki West of Tennessee, which even includes an outdoor kitchen!
This fruitful and flourishing homestead oozes personality and old fashion charm, and among the Zinnia the perfect setting for her chalk paint signs:
This is what's great about including signs in your garden, they are a great opportunity to express yourself and the hard work you put into making your garden a great place to be.
Let's look at some other reasons a funny garden sign will be a great addition to your yard:
Motivation for yard work: Keeping your garden looking great is hard work, all year round. If you are a keen grower, a funny garden sign is just what you need to encourage yourself while you pause and wipe the sweat from your brow!
Makes you garden look great: If you are sprucing up your garden, adding a cute sign is a great detail that can coordinate with your plants and furniture.
Welcome and cheer your garden guests: A cheeky garden sign is an effective icebreaker; the more tongue in cheek the better!
A great family project: If you've got a budding artist or carpenter in your family, why not get them to put their creative skills to the test by making a sign for the back garden. 
Use your signs to identify different parts of your garden: You can use your signs to section off no-go areas like the compost heap or to remind people to keep off your grass.
Funny Garden Sign Styles
A funny, crazy garden sign can come in all sorts of shapes, sizes and styles.
The only requirement is that the message on the sign will elicit a good old fashioned belly laugh.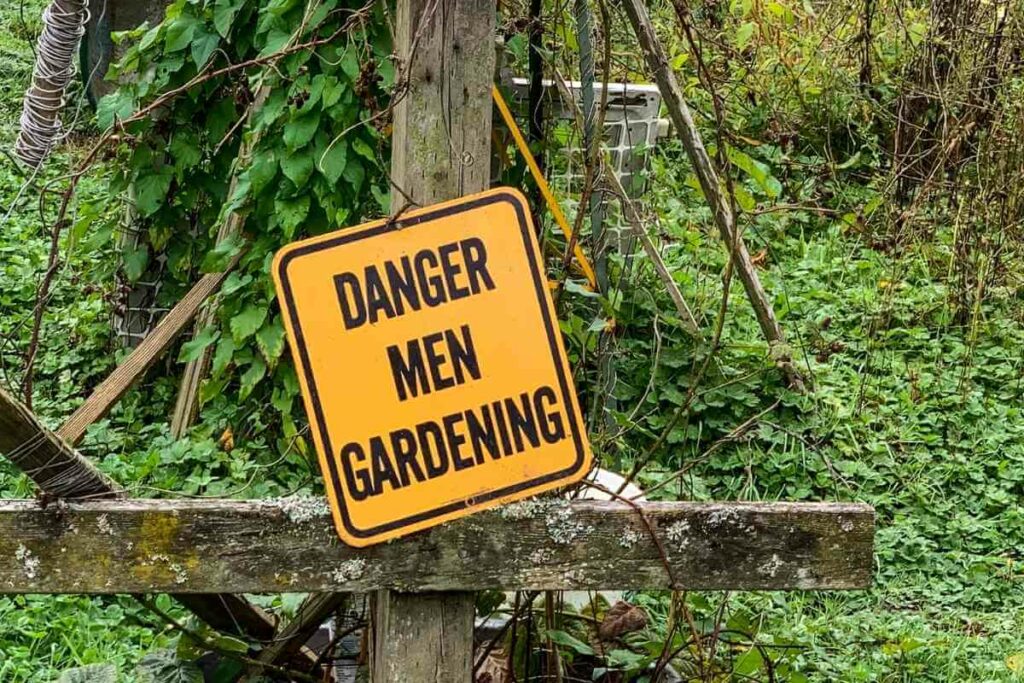 Classic garden signs are all about exercising your sense of humour why not opt for:
A DIY garden sign: an old board and decent lick of paint can quickly become a bold and brazen garden sign! 
Buying a quirky sign: gardening centres and online stores have some really unique designs that are cheap, cheerful and quick to put up in your garden.
Either a large garden sign or some smaller signs dotted around: A large sign is great if you have a lot of space in your garden but there are also some smaller, fun signs that are perfect for an urban balcony, courtyard or patio.
It'll be hard to hold back a chuckle when you see these nutty garden sign ideas.
1. If Greenery Comes to Your Garden to Die, You Can at Least Have a Laugh as You Plant Them!
These wooden plant labels are anything but encouraging with titles like "still alive", "no idea" and "my next victim".
We think they would work well for a neglectful houseplant owner too.
2. A Great Sign for Anyone Who Might "wet Their Plants" Laughing When They Read It!
A cheerful sign like this makes a perfect gift for a green-fingered relative to put on their shed or hang on the trellis. 
3. A Little Bit of Dark Humour for Gardeners Who Are Fiercely Territorial
It's one thing asserting your rights to private property, another thing entirely when you make it clear that unwanted visitors could be pushing up daisies.
Drop this sign off and run!
4. The Wine-loving Gardener in Your Life Will Have a Chuckle When They See This
Summer evenings and a good bottle of prosecco can be a dangerous combination for green-fingered friends.
5. Chums Will Have Directions to the Party with This Quirky Road Sign That Is Perfect for a Backyard Booze Up!
This metal sign would be a great addition to a garden bar or gazebo.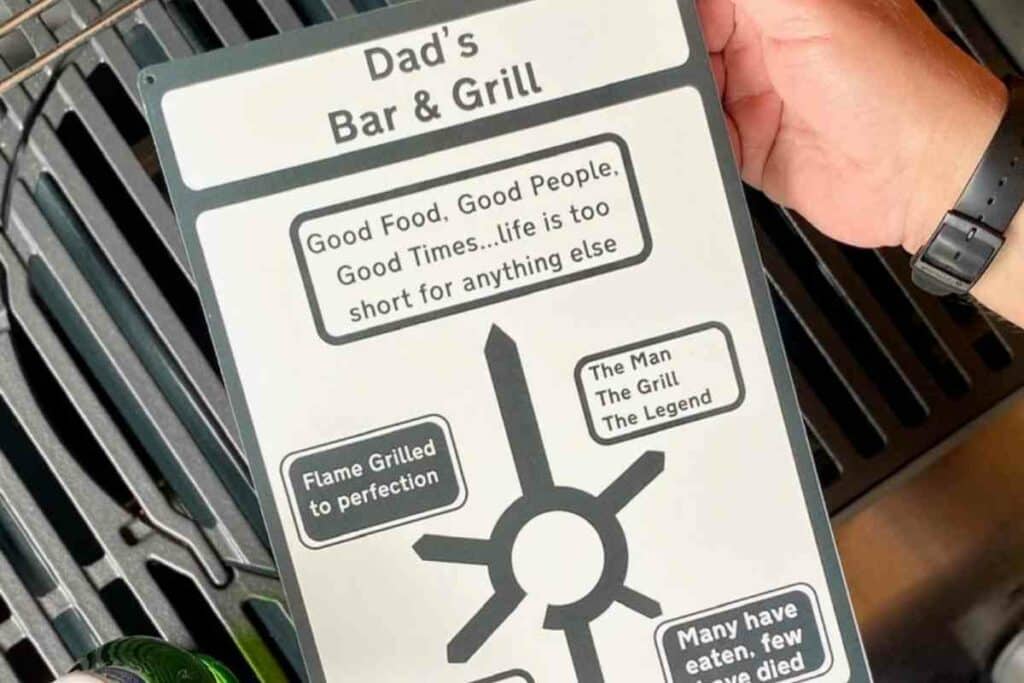 You could personalise your one with your name or house rules for your summer garden party.
6. Firepit Fun Is in Order with This Crazy Sign That Is Just Right for a Proud Firepit Owner
If you are a firepit owner, you'll know that they are made for get-togethers.
We just hope you'll just be toasty and warm rather than toasted!
A fun metal sign like this will get the conversation going and will wear well in your garden all year round. 
7. Repurpose Some Old Wood and Add Stencils and Milk Paint to Make a Fun Sign with Plenty of Old-fashioned Charm
Waste not, want not!
Why not use some old barn wood or board to create a vintage sign that you can completely personalise.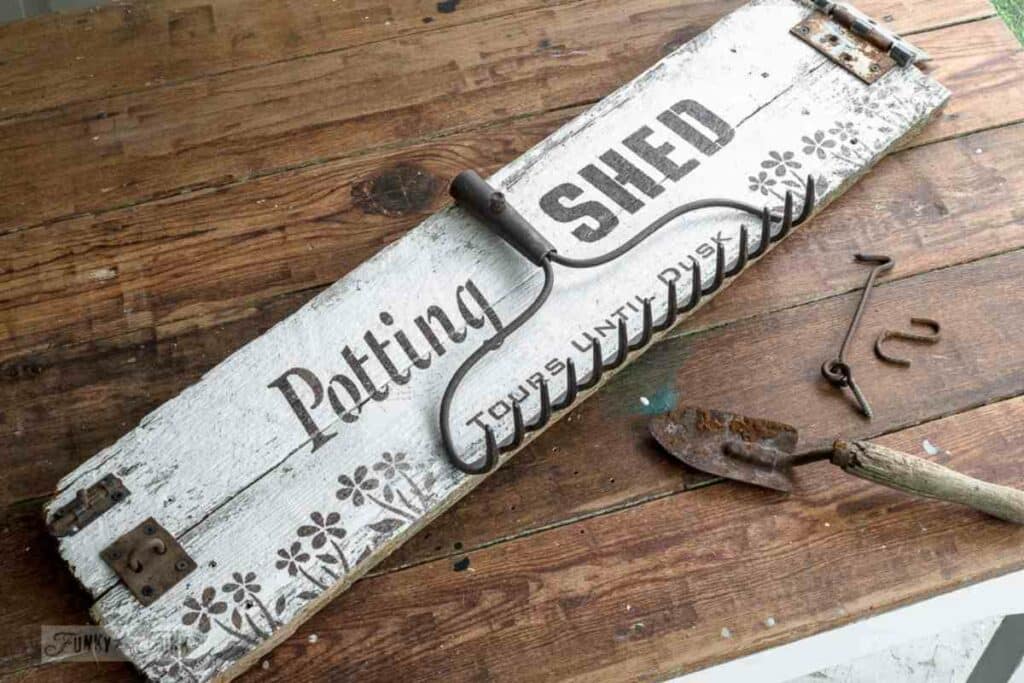 Here is a great tutorial for a stenciled design that will age beautifully where ever you place it in your garden.
8. A Diy Hanging Sign with Some Choice Words Can Brighten up Your Garden Cheaply
If you enjoy DIY projects, there are loads of great garden signs you can make yourself.
This fun tutorial will help you make a smart and funny garden sign for you own garden or as a cost-effective gift.
Add your own funny slogan like "pull your own weeds" or "I dont remember planting this".
9. A Cheap and Cheerful Garden Flag Is Great for Relaxing During Long Summer Afternoons
You may not own any pink flamingos, but they'll look great fluttering on this fun garden flag all summer long.
A flag makes a great garden sign, and you can easily place it wherever you want. 
10. This "Please Grow" Sign Is the Plea of Every Gardener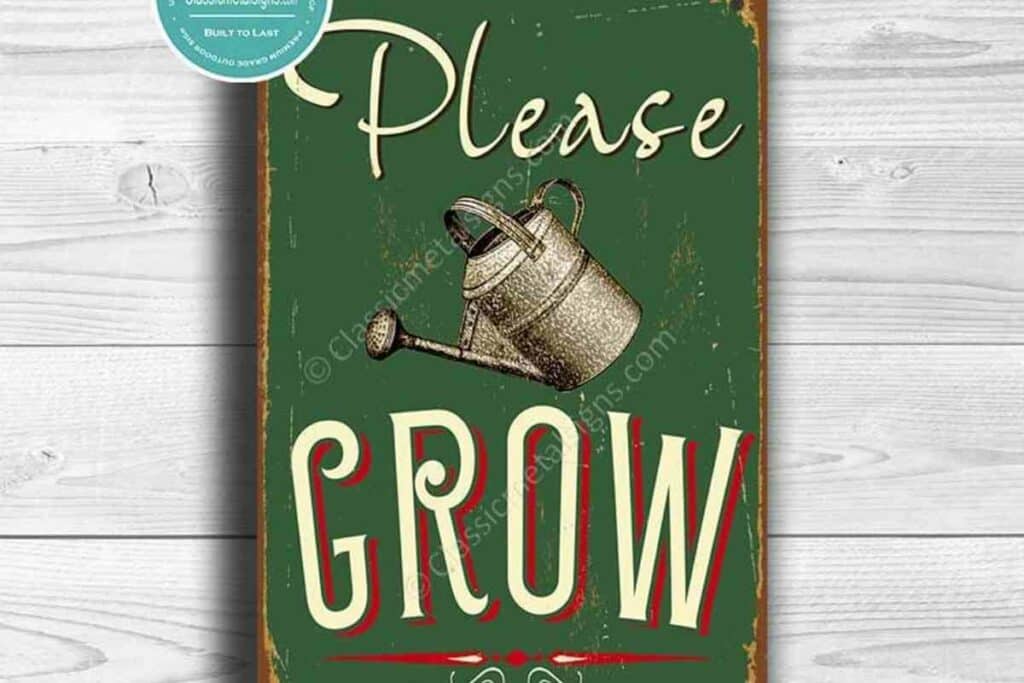 After all, you put your seed in the ground; you water it; you wake and sleep and who knows how the thing grows!
11. Slate Is a Great Material for This Funny Garden Sign
If you are looking for a garden sign that will be long-lasting and hard wearing slate makes a great material.
This cheerful snail sign is family friendly and perfect for placing on your snail and slug besieged vegetable patch!
Rounding Up
We hope you have enjoyed this round up of hilarious garden signs that can brighten up just about any garden.
These yard signs are all about having fun, which is what your green space is for after all.
Whether your yard sign is a gift for a gardener or a treat for yourself, we're sure you'll find the right sign for the job! 
You May Also Like