Just because you don't have a large backyard doesn't mean you can't have a lovely garden.
Portable vertical raised garden beds are perfect if you want to utilize tiny spaces to grow your veggies, herbs, and flowers.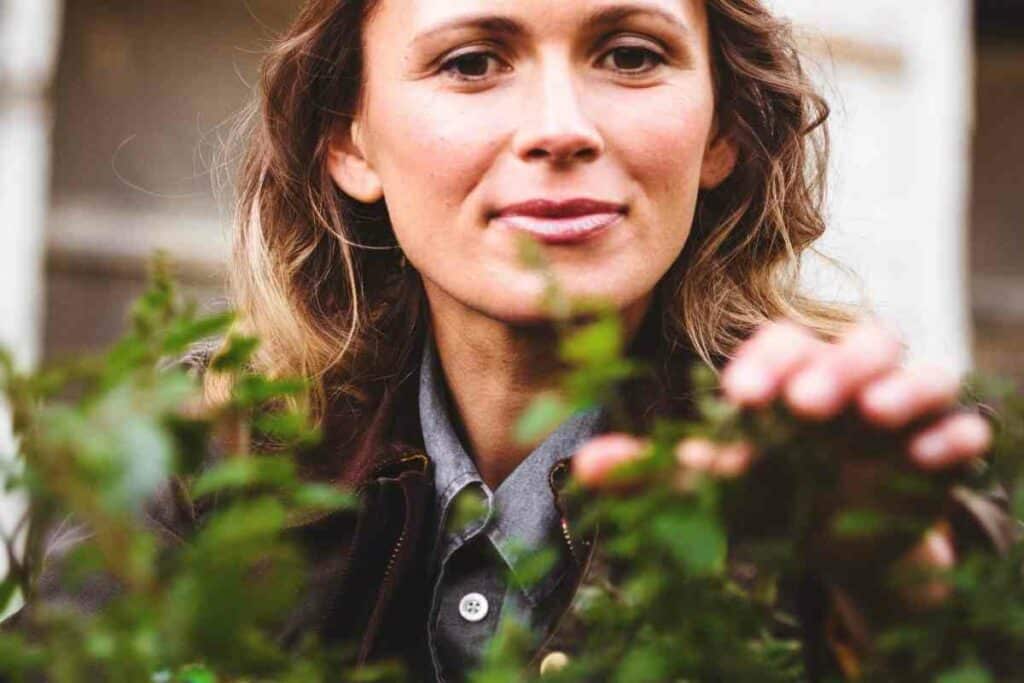 They prevent walkway weeds from the garden soil, minimize soil compaction, better drainage, and act as an obstacle against pests.
These raised garden beds come with lots of advantages.
For instance, they may raise plants to eye level, allowing for better observation of insect problems and diseases.
They are also minimalistic and do not affect the overall aesthetics of your home or interfere with existing space.
There are various types of portable vertical raised garden beds on the market; here are five top-rated online that consumers enjoy.
Top 5 Portable Vertical Raised Garden Beds
1. Raised Garden Bed (4-Ft)
Key Features
This garden bed is specifically suited for those who have health complications such as knee or back problems.
Gardening requires a lot of work; however, the workload will be slashed by half with this garden bed.
It is easy to set up and assemble your garden planters is seamless, requiring no power equipment.
This movable vertical garden bed is made of high-quality materials that hold a stable amalgamate weight of soil, plants, and water.
You may use the freestanding vertical garden structure and planter boxes indoors and outdoors because they are weather resistant.
Each 22″ hanging plastic box container gives enough capacity for plants without taking up valuable room in a tiny apartment, deck, balcony, or other outside places.
You can grow a wide range of herbs, succulents, seeds, flowers, or veggies in a single space of your house.
Another great thing about this product is that the planter bins are manufactured of 100 percent new Polypropylene that is food safe.
Bins also include a cascading drainage system option, which you may activate by following the instructions in the handbook provided.
This permits water to flow from the top down to the next row, ensuring that you irrigate all plants fully until no stagnant water remains.
---
2. Outland Living Raised Garden Bed (6-Ft)
Key Features
Vertical storage is essential for maximizing space in compact living environments, and the same is true for gardening.
People adore Outland Living's vertical garden bed because it produces a wall of color in their backyards. 
The space-saving planter is six feet tall and features four 27-inch containers large enough for flowers and vegetables.
These plastic bins are manufactured of 100% new Polypropylene and are food safe. They are positioned at a modest slant to ensure that each plant receives adequate sunlight and water from the cascading drainage system.
This is a movable vertical garden bed made of high-quality materials that can withstand the weight of soil, plants, and water. The garden bed structure and planter boxes are weather resistant hence can be used indoors or outdoors.
With simple assembly instructions, assembling your garden planters will be quick, simple, and stronger than expected; it will look amazing.
Each hanging plastic box container provides enough room for your plants without taking up valuable space in a small apartment, balcony, or any outdoor area.
This garden bed is suitable for people with hip or back problems. Consider adding a one-of-a-kind beauty and elegance garden bed to your deck, patio, or yard.
---
3. VIVOSUN Vertical Raised Garden Bed (4-Ft)
Key Features
This VIVOSUN garden planter, designed with five vertical containers, provides an adequate area to produce vegetables, flowers, and herbs while possessing a small footprint, making it ideal for an apartment gardener.
The design is Ergonomic because you can plant all the flowers and veggies without bending your waist, which is very beneficial for those who have back problems.
The garden bed is made of high-quality galvanized steel, robust and rust-resistant, allowing it to last longer than other products.
The five planter boxes are built with eight holes that are left open to accommodate your needs.
These holes create a perfect drainage system, ensuring that all plants are appropriately hydrated while conserving water and preventing waterlogging.
Like most products on this list, installation is simple and will take approximately 15 minutes, with only a few tools.
The stand consists of three metal sections that slide together and are held together by four screws.
The frame itself is sturdy and does not appear to be affected by heavy winds.
Furthermore, the minimalist design allows you to conserve storage space.
Twenty plant labels may be provided to assist you in accurately recording plants' significant periods of growth, allowing you to take necessary steps on time.
---
4. FOYUEE Vertical Herb Garden Planter Box
Key Features
If you love flowers, this is the garden bed for you.
This freestanding vertical planter has five container boxes, constructed with 100 percent new Polypropylene material, which is food safe and weather durable, and are composed of high-quality steel with rustproof powder coating.
All planters include a single grid tray and a drainage hole to avoid waterlogging and are stylish enough for the porch, balcony, patio, deck, and living room.
The powder coating is lovely and will last for years to come.
It appears to be quite strong, and the planting boxes are pretty hefty, making them ideal for growing herbs, flowers, seeds, vegetables, or succulents. 
Overall dimensions of the freestanding vertical planter are 21.7″ L x 24.4″ W x 44.9″ H, and the hanging plastic box container is 19.6″ L x 8.4″ W x 6.2″ H.
You may plant anything you want on the multi-level display, and it will look fabulous. 
It comes with 5 Container Boxes and only takes around 5 minutes to assemble.
The shipment includes all of the pieces individually wrapped, an instruction booklet that is simple to follow, and a bag of bolts, nuts, and washers.
---
5. Garraí Vertical Garden Wall Planter
Key Features
This elegant hanging planter is ideal for tiny areas, balconies, patios, and herb gardens.
The charcoal hue of the frame and containers will help your flowers' colors to stand out. The one-piece frame is composed of heavy-duty powder-coated steel with a stylish finish.
Similar to all products on our list, the six long-lasting planter boxes are made from 100% food-safe polypropylene.
The planter boxes can be detachable from the frame to allow numerous re-arrangements and quick repotting.
There will be no more reaching too far or too low to plant your favorite bouquets.
You can remove the planter box and care for your plants at your leisure. 
Each planter box has a root tray riser and drain holes that alternate on the planter boxes' sides, allowing water to circulate throughout the flower box to aid in the development of healthy root systems.
Drain plugs are supplied for use as an interior wall planter for indoor plants.
---
Frequently Asked Questions
What kind of soil do you require in a portable vertical raised garden bed?
Vertical raised garden beds are raised above the ground. As a result, it is critical to use a more absorbent soil mix to retain water and nutrients.
With all the levels filled with soil, doesn't it become top-heavy and unstable? Alternatively, is the bottom layer heavier?
The weight of the top layer is the same as the weight of the bottom layer. Because of its construction, the bottom layer is solid enough to support the weight of all the layers. For further stability, you can use a wall.
Is it possible to use a longer planter than the one provided?
Using a longer planter may cause the stand to tip over.
Final Thoughts 
Whether you're new to cultivating your herbs or a seasoned gardener, there are several advantages to using a portable vertical raised garden bed.
One of the most noticeable benefits is that these raised containers allow folks with back trouble or knee problems to tend to their crops without bending over.
Grow your plants vertically in these garden beds to make the most of limited space.
DIY gardening has never been more enjoyable; you have to select the best garden beds and plants to thrive and care for them properly.
Portable vertical raised garden beds allow you to grow veggies, herbs, flowers, and other plants almost anywhere—even on patios.
You Might Also Like