If you are looking to upgrade your garden with a new landscaping design, rocks may be on your wishlist.
Rocks are great for breaking up space with paths, features, borders, and even aquatic features.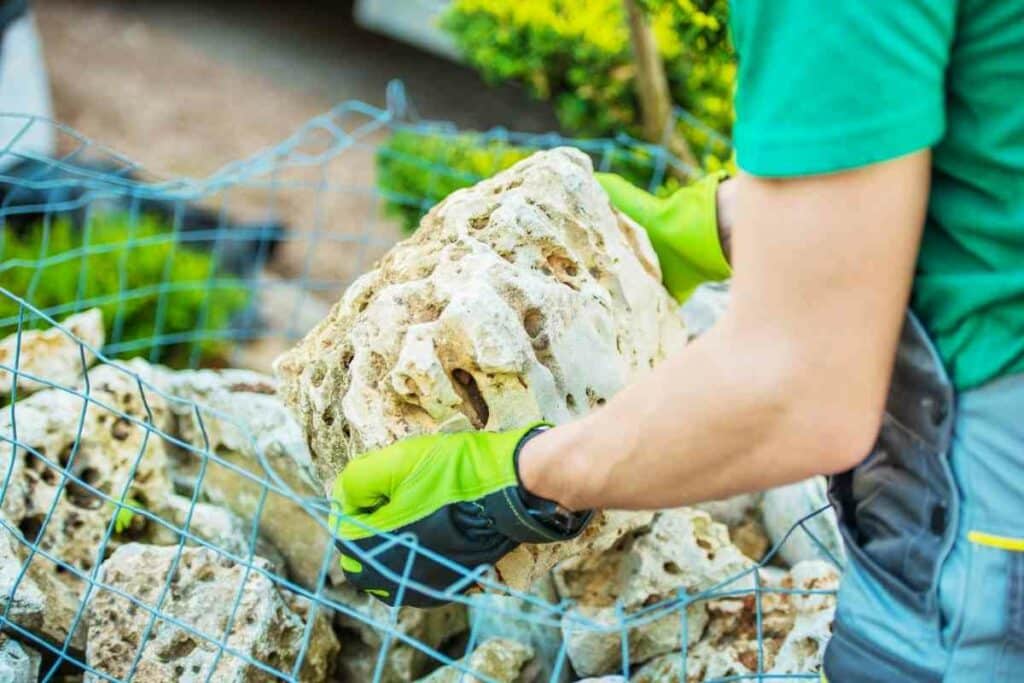 But unfortunately, garden rock doesn't come cheap – quality rocks and stone could set you back by hundreds of dollars per ton.
So if you are landscaping on a budget, getting free garden rocks (without breaking the law) will really reduce the costs of a new garden look.
In This Article – We share 7 places to get hold of some decent garden rocks and how to clean them up so they are ready for your backyard. 
What are the best rocks for a garden? 
Knowing the rocks that will work in your garden will help you zero-in on the best freebies.
Unfortunately, not every type of rock is going to be ideal for gardens.
Volcanic rock, also known as lava rock is tricky because it is porous and will dissolve.
Here are 6 key types of landscaping rock to be on the lookout for.
River rock
These smooth pebbles and rocks are an excellent find if you want an attractive and hard-wearing garden rock.
The type used in gardens is usually between 1 and 3 inches in diameter, though you may source larger smooth stones for a more dramatic look.
Looks Nice – River rock is attractive and will look great incorporated into water features or filling in gaps between larger stones. 
Flagstones 
Flags are a great find if you can get them as they can be pricey.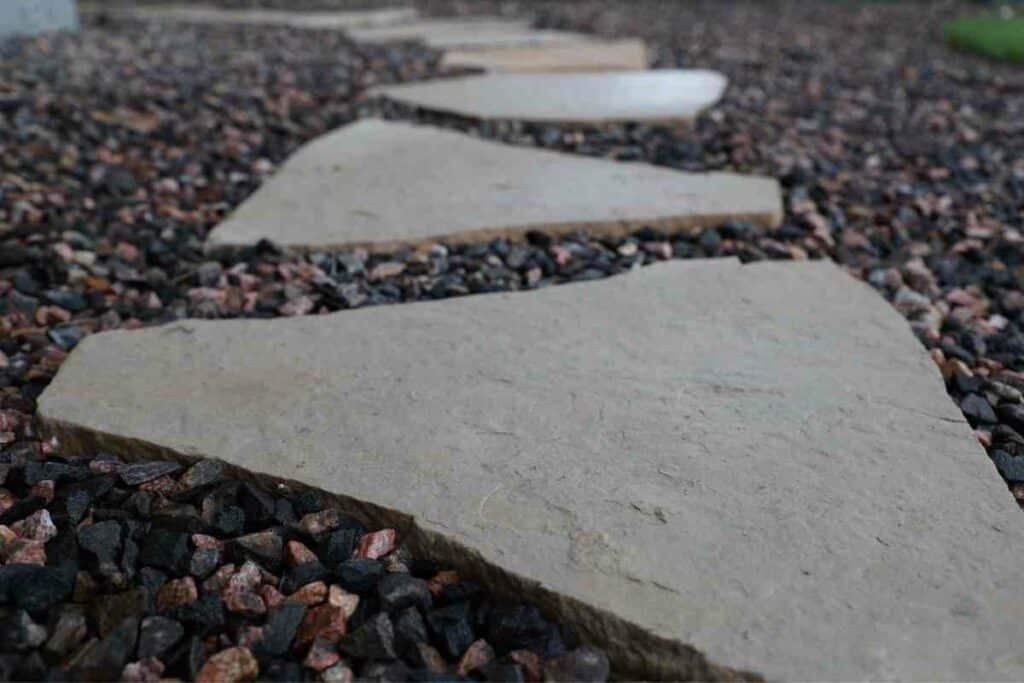 But just a few of these can transform your paving or create tranquil stepping stones.
This sedimentary rock can also be stacked up in retaining walls or even used as a border for your garden's fire pit.
Decomposed granite
Worn chips of roughly finished granite add country charm to your backyard when laid on paths or around shrubs.
Because decomposed granite is cheap and widely available, you may find it easy to source free surplus bags.
Marble rock
Chipped marble adds a touch of glamour to your yard.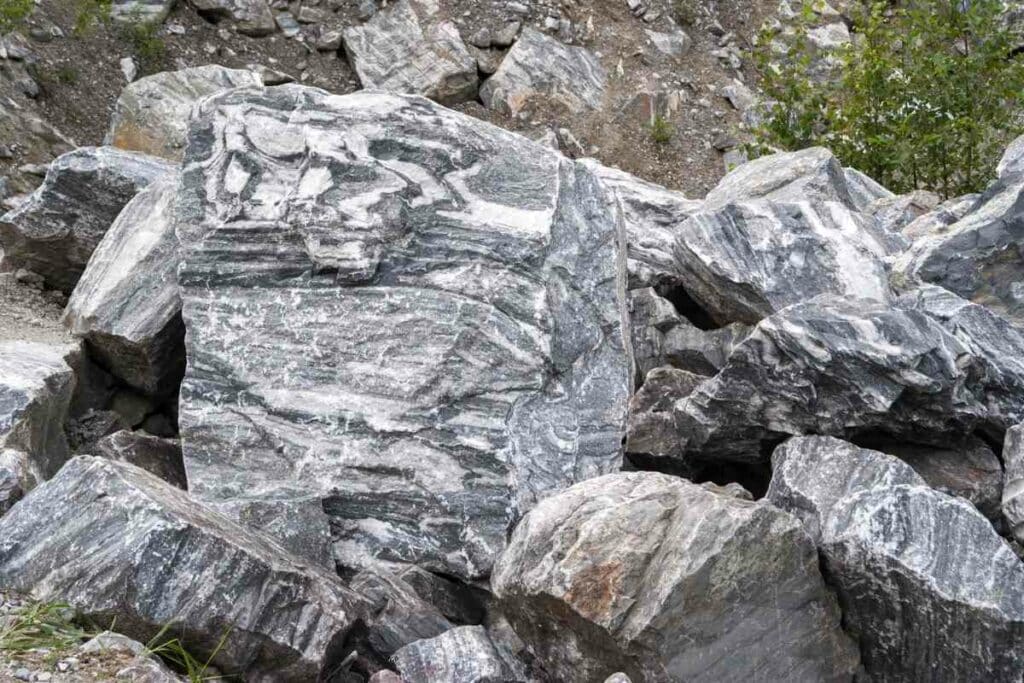 It is expensive, so if you can land a bag of chips left over from someone elses project, youve hit the jackpot! 
You may want to use chips or chunks of this strikingly colored rock to features or use as a mulch for specific areas. 
An important point is that marble is alkaline and can change the pH of the soil that surrounds it.
This is great if you have alkine loving plants like lavender or lily of the valley, but acid-loving plants may struggle.
Boulders
Boulders are the bad-boys of garden rock.
They are a statement addition to any yard and well worth going large on so the kids can clamber all over them!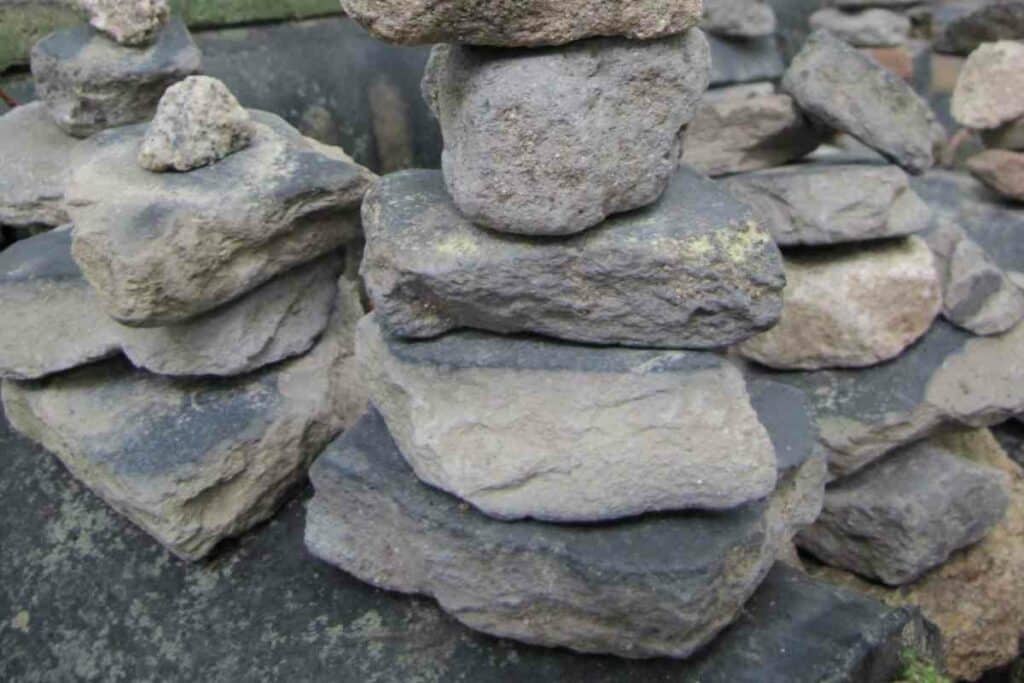 A single large boulder can cost as much as $300, so if you can get some for free you could be saving hundreds of dollars.
Remember youll need to be able to shift the boulder youve claimed to your yard.
Beach pebbles
Beach pebbles are beautifully smooth with varied colors that bring all the happy memories of the sea.
They are a safe bet for water features or a mulch on your flower bed. 
So where can I get free garden rocks?
Free rocks are not so difficult to source, but youll have to keep your eyes peeled and be willing to hunt.
Also a willingness to remove anything up to a ton of free rock and stone may be the cost of getting the material for free.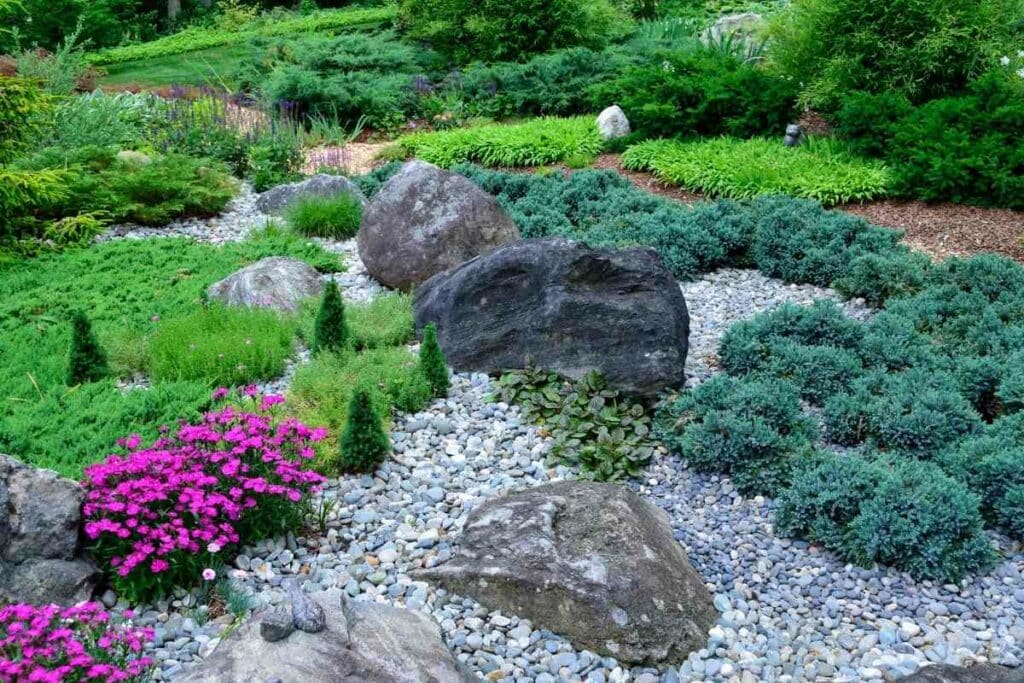 Check out these 7 easy ways to get free rock for your backyard.
1. Ask a landscaper or gardeners
Landscapers, land management contactors and gardeners could be a great source of surplus or recently removed rocks that would be just perfect for your new rockery.
You could be doing them a real big favour by enabling them to offload waste that would be costly to remove.
Always Good Idea – Give some of your local landscapers a call and see what you can find. 
2. Landowners and farmers
If you have some farmers or landowners in your vicinity why not reach out (without trespassing) and ask if they have some rocks or stones they want removed?
A big hint may be skips or heavy machinery outside the property.
3. Craigslist
Scour Craigslist and other classifieds for people advertising rocks for free.
They may be surplus from a reno project or clearance material that you can intercept on its way to the dump!
You may also be able to get other valuable garden extras like railroad sleepers or topsoil.
4. Social media shout-outs
Shout-out to your social media fam and ask them for the rock you need.
Friends, followers and connections online can share your request or scout groups to help you find the rocks you need.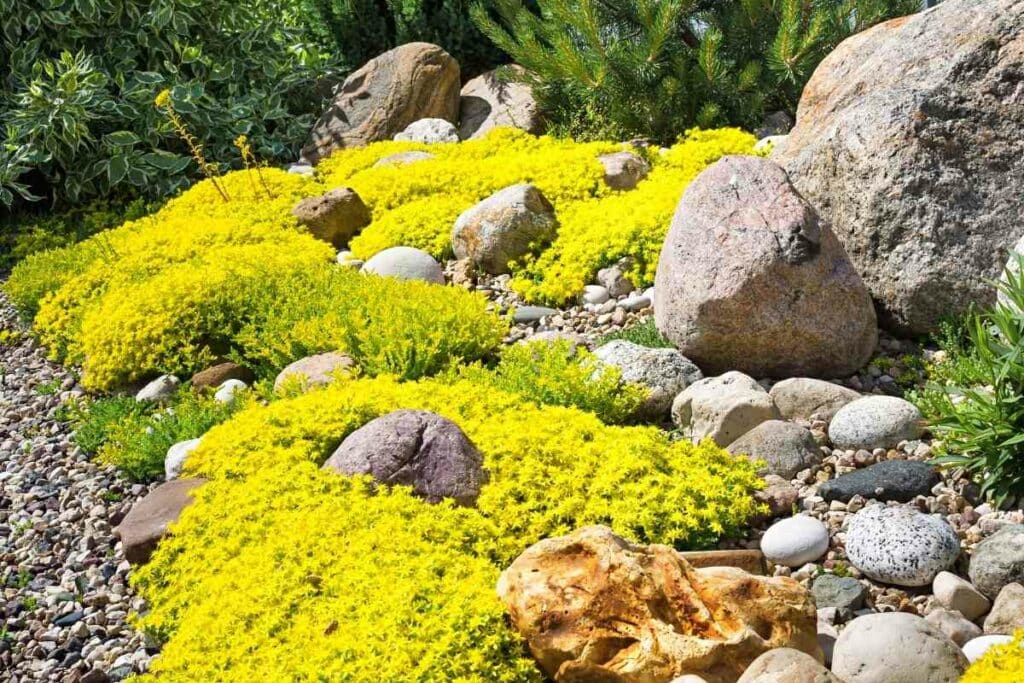 5. Construction sites
Building contractors may be able to provide excess hardcore or other rocks used in foundations and other building work.
If you are approaching a construction site be careful of machinery and hazards and approach the foreman rather than wandering around.
6. Skips and curbside sacks
Many people will leave out useful materials like quality stone and rocks, if they are clearing out their yard.
Cruise your neighborhood to see if a sack of rock is available. 
7. Dig for victory!
You'll have to sweat for them, but if you have a rocky lawn.
You probably have a lot of the soil you need right under your feet.
If you are re-turfing your lawn as part of your gardening project or tilling a flower bed, your rotavator may hit more than a few rocks on the way!
Where not to hunt for free rock
Finding something for free is great, but remember to stay safe and on the right side of the law.
Grifting rocks for your yard from the beach, rivers, parks or other public spaces is not only a bad look, but also illegal.
The same goes for trespassing on private property.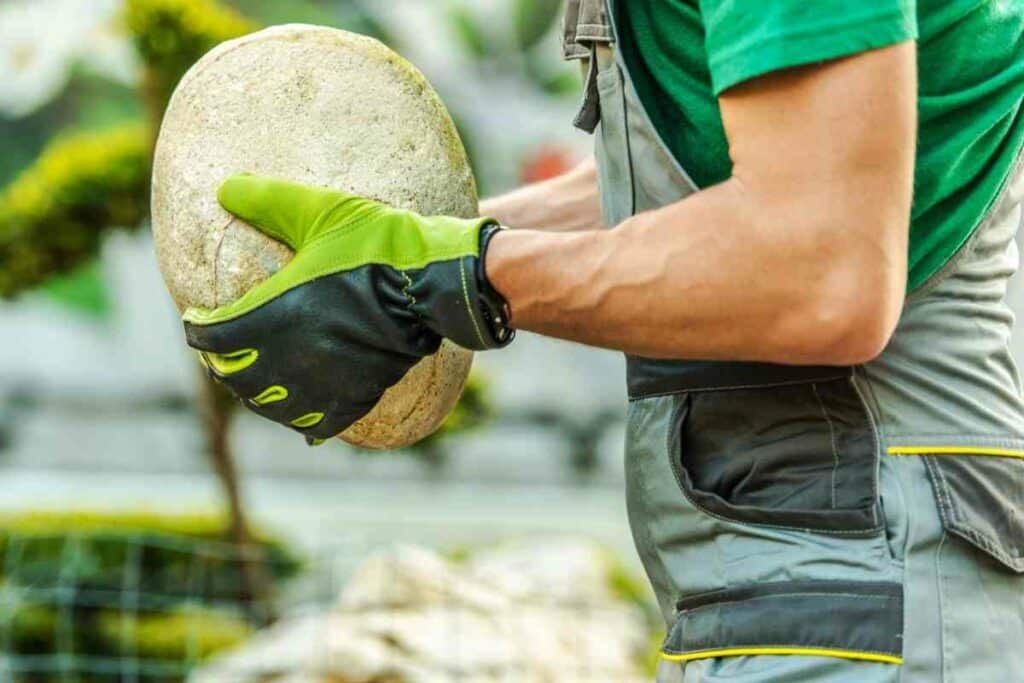 Building sites, disused quarries and other industrial areas are dangerous and should not be entered without express consent.
Cleaning up your thrifted garden rock
If you have acquired some quality garden rocks for your landscaping project, they are more than likely going to be a hot mess.
Not only will your rock project look better, cleaning and disinfecting your rocks minimizes the potential for introducing plant pests, diseases, and fungal spores that could damage your plants.
The clean up is hassle and hard work, but the results will be well worth it!
Here's how to get those free garden rocks looking brand new.
Give those rocks a good scrub down
It's the task nobody wants to do.
Simply grab your garden hose to hose those rocks down to loosen the mud, mosses and any other debris.
Then dive in with a hard-bristled brush and bucket of hot soapy water to scrub the rocks to get them gleaming. 
Those who can, powerwash!
You will get a good clean by taking your powerwasher to the rocks.
If you have a plant friendly detergent add some to the washer for a cleaning boost.
Keep In Mind – Avoid using the most powerful setting as it could chip or erode the rocks.
Disinfect with bleach
To be absolutely sure you are not introducing unwanted bugs to your garden ecosystem, spray the rocks down with a dilute bleach solution.
Let them dry off in the full sun until you are ready to use them.
Rounding up
As you can see, you have some pretty decent options for adorning your garden with the rocks you need – gratis.
And remember, if you have surplus, be sure to share with someone else who is looking too!
Also Helpful