Finding the right fertilizer for your plants is important for their growth. Miracle-Gro is widely available on shelves and online, but is it really the best?
Here are the 12 best Miracle-Gro alternatives you should know. 
If you are just looking for something different from what you have been using, finding an organic alternative from synthetic fertilizers, or even an alternative you may have around the house, there will be something for you on this list. 
What Is Miracle-Gro?
If you're just starting your adventure into plants and gardening, you might not have heard of Miracle-Gro yet. 
Miracle-Gro is a very popular brand that produces synthetic fertilizers.
You can find Miracle-Gro in almost every store that sells:
plants or gardening equipment
greenhouses
garden centers
home improvement stores
and online
Miracle-Gro is advertised to everyone, especially beginners, to help their plants grow taller, fuller, and stronger. 
There are a few reasons gardeners look for alternatives:
The first is that there aren't many organic options. Miracle-Gro specializes in synthetic fertilizers, and it works for gardeners, so they keep producing more synthetic fertilizers than organic ones. 
The second reason gardeners look for an alternative is the chemical content. It can be argued that some of the chemicals can be causing more harm than good in the soil. 
Ammonium Phosphate for example. This is water-soluble and provides phosphorous for your plants that help the roots develop.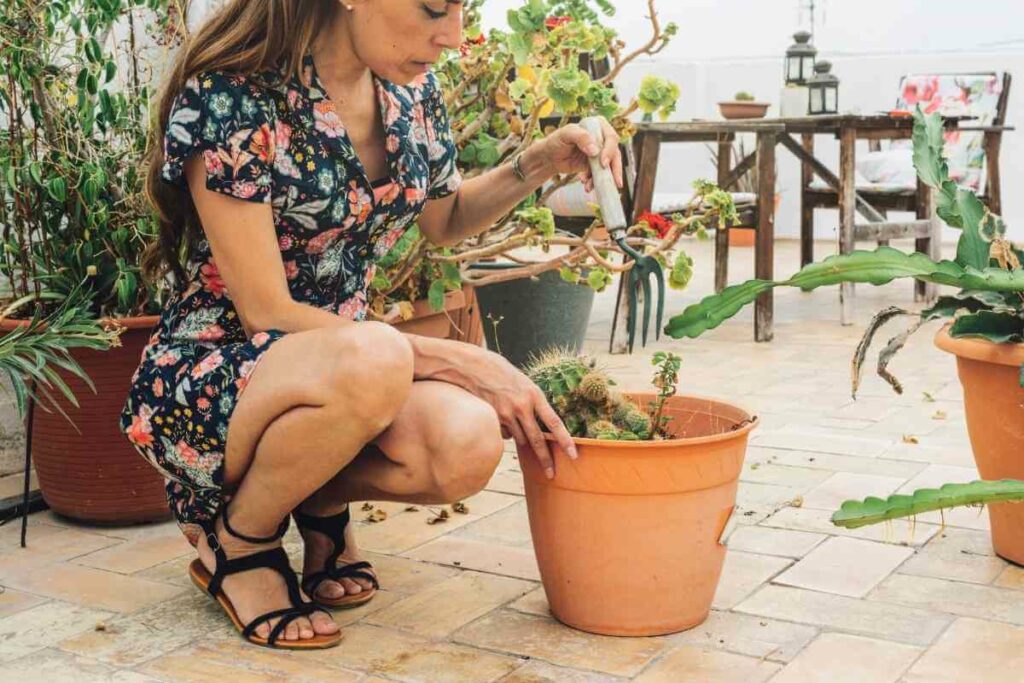 Ammonium Phosphate is also acidic, and lowers the pH of the soil, making it more acidic. 
Miracle-Gro also contains urea. This too is water-soluble and helps plants absorb nitrogen more efficiently.
Urea, however, can irritate your nose, mouth, throat, and stomach. 
---
Key Takeaway: These organic-compound chemicals help your plants in different ways, but they can be harmful to yourself and the organisms and microorganisms in the soil. 
---
1- Joyful Dirt All Purpose Organic Plant Food
This fertilizer is organic and can be used on many different plants.
Joyful fertilizer can be used on indoor plants, outdoor gardens, flowers, vegetables, or greenery. 
Joyful is safe for kids and pets, so you don't need to monitor them around the areas you just fertilized.
Unlike some fertilizers where children and pets need to wait 24 hours before being allowed outside.
Application is easy:
You can shake the fertilizer directly onto the soil before watering
You can mix the fertilizer with water in a watering can to easily get all the potted plants around your home. Reapply each time you water your plants. 
2 – AgroThrive All-Purpose Organic Liquid Fertilizer
AgroThrive is another all-purpose, organic fertilizer.
This fertilizer can be used on an indoor or outdoor plant. 
Mix this fertilizer with water and then apply it to your plants for the best results.
This will help your plants:
improve the colour of your flowers, the taste of fruits and vegetables
increase the number of flowers, fruits, and vegetables a plant usually produces. 
AgroThrive is kid and pet safe.
No need to worry about putting your fertilized potted plants up and out of the way so little hands and paws can't reach them; they are fine where they are!
3- Jobe's Organic Flower & Rose Granular Fertilizer with Biozome
This organic fertilizer is specialized for flowers, especially roses, both indoors and outside. 
Add this fertilizer onto the soil every six weeks, and thoroughly water the plants.
This fertilizer will help flowers bloom, yield more flowers, and produce bigger flowers. 
Jobe's Organic Flower and Rose fertilizer is also kid and pet safe, and the only reason you should keep them away from your flower beds is so they don't pick or trample your delicate blooms. 
4 – Aquatic Arts Indoor Plant Food
Aquatic Arts Indoor Plant Food is a faster-acting alternative to plant food spikes. 
To use this fertilizer, add 1 teaspoon for every 2 cups of water into a watering can before your next watering day.
You can also mix the fertilizer and water in a spray bottle, but make sure you don't spray any foliage when fertilizing, only the soil!
5 – Preen 2164116 Plant Food Weed Preventer
This plant food can, and should, be used every three months from early spring to late fall.
The weed preventer does exactly that.
When you fertilize a lawn or garden, the intended plants will receive more of the nutrients from the fertilizer, leaving little left for the weeds. 
Apply this fertilizer in gardens, around trees or shrubs, and even on your lawn to promote plenty of plant growth, and prevent weeds from possing up where you don't want them to. 
6 – Osmocote 274150 Smart-Release Plant Food Plus
Osmocote smart-release plant food is a great all-purpose fertilizer.
This can be used on indoor or outdoor plants, gardens or pots. 
This fertilizer feeds your plants for up to six months, so you'll only need to apply it twice a year.
To apply the fertilizer:
sprinkle the granules onto the soil, using three tablespoons per every 4 square feet
mix the fertilizer into the top three inches of soil
and water your plants regularly. 
7 – Scotts Turf Builder Lawn Food
This fertilizer is meant for lawns to grow fuller, greener grass. 
Scotts Turf Builder can be applied every six to eight weeks from early spring to late fall.
Use a drop spreader or a broadcast spreader to apply your fertilizer evenly, and then give your lawn a thorough watering to wash the fertilizer off the blades of grass and onto the soil. 
8 – Jacks Prof 20-20-20 General Purpose Fertilizer
This is another great all-purpose fertilizer that can be used on indoor or outdoor plants.
This fertilizer has a high NPK ratio of nitrogen, phosphorous, and potassium, which helps with root and shoot development in your plants. 
This fertilizer needs to be mixed with water before being applied to the soil of your plants. 
9 – Eggshells
The calcium in eggshells is great for the development of the plant's cellular structure, which is extremely important in young plants. 
Collect and wash your eggshells anytime you make eggs.
Washing them well should remove the bacteria, but the best way to sterilize eggshells is by baking them at a low temperature for several hours. 
Once the eggshells are clean and dry, crush them as fine as you can.
Using a blender or food processor will create the perfect powder to sprinkle onto the soil of your plants. 
---
From Experience: This powder can be added to indoor or outdoor plants, starter flowers, vegetables, or greenery. 
---
10 – Coffee Grounds
If you make coffee at home, save your coffee grounds!
They are a great fertilizer for plants that like acidic soil.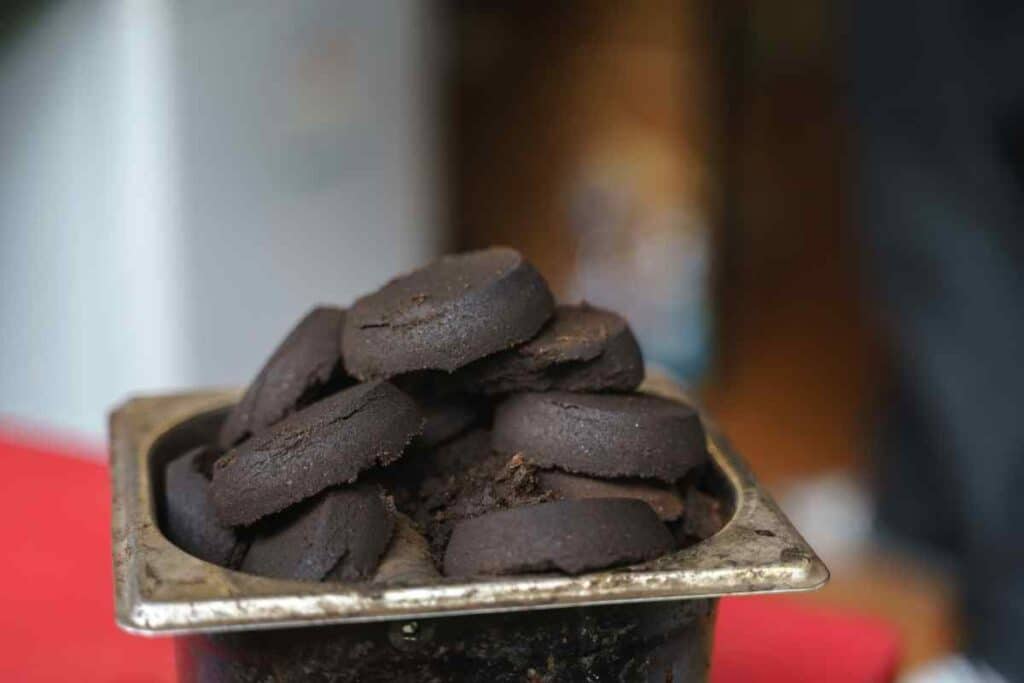 If you have hydrangeas, azaleas, tomatoes, blueberries, or roses, you can safely add used coffee grounds to the soil. 
After you have brewed your coffee, mix the coffee grounds into the top three inches of soil and water your plants.
Not only do they have nitrogen, magnesium, and potassium for your plants, but they also help with water retention. 
11 – Compost
Compost is a great fertilizer that you can make at home.
Compost is the result of food scraps, water, soil, and microorganisms being combined.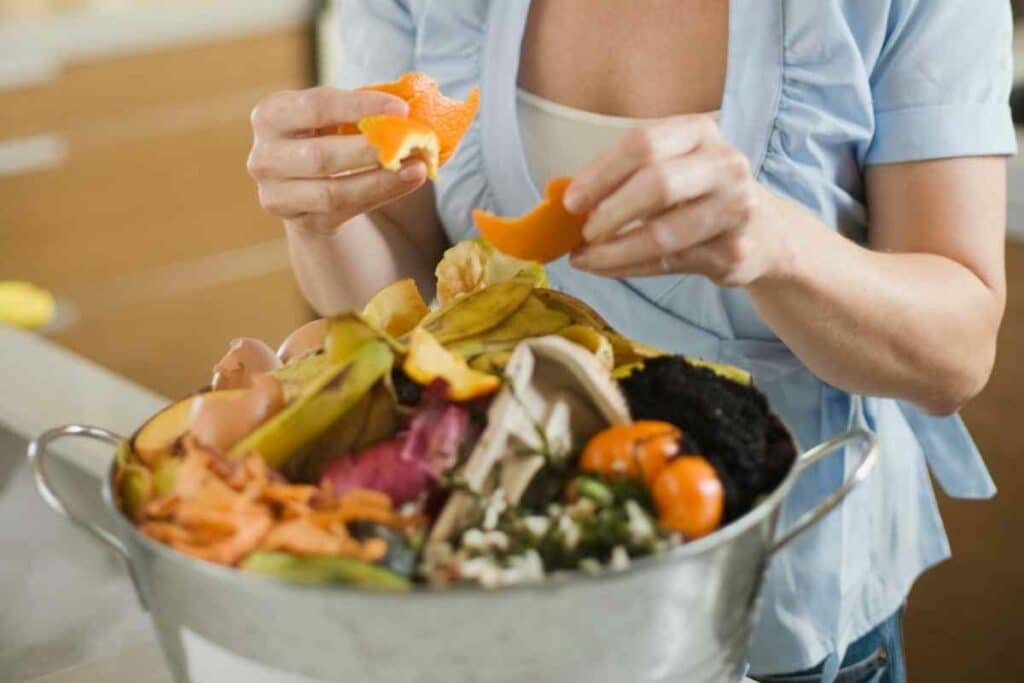 The microorganisms that live in the soil feed off of the food scraps and speed up the decomposition process. 
What is left is extremely nutrient-rich soil that you can add to the soil of your plants.
You might want to add compost to your outdoor plants, or you may get unwanted pests in your indoor plants. 
Here are some things you should add to your compost:
Yard waste (if no pesticides are used)
Hair and fur
Shredded paper products
Nutshells
Teabags
Eggshells
Coffee grounds and filters
Fruits and vegetables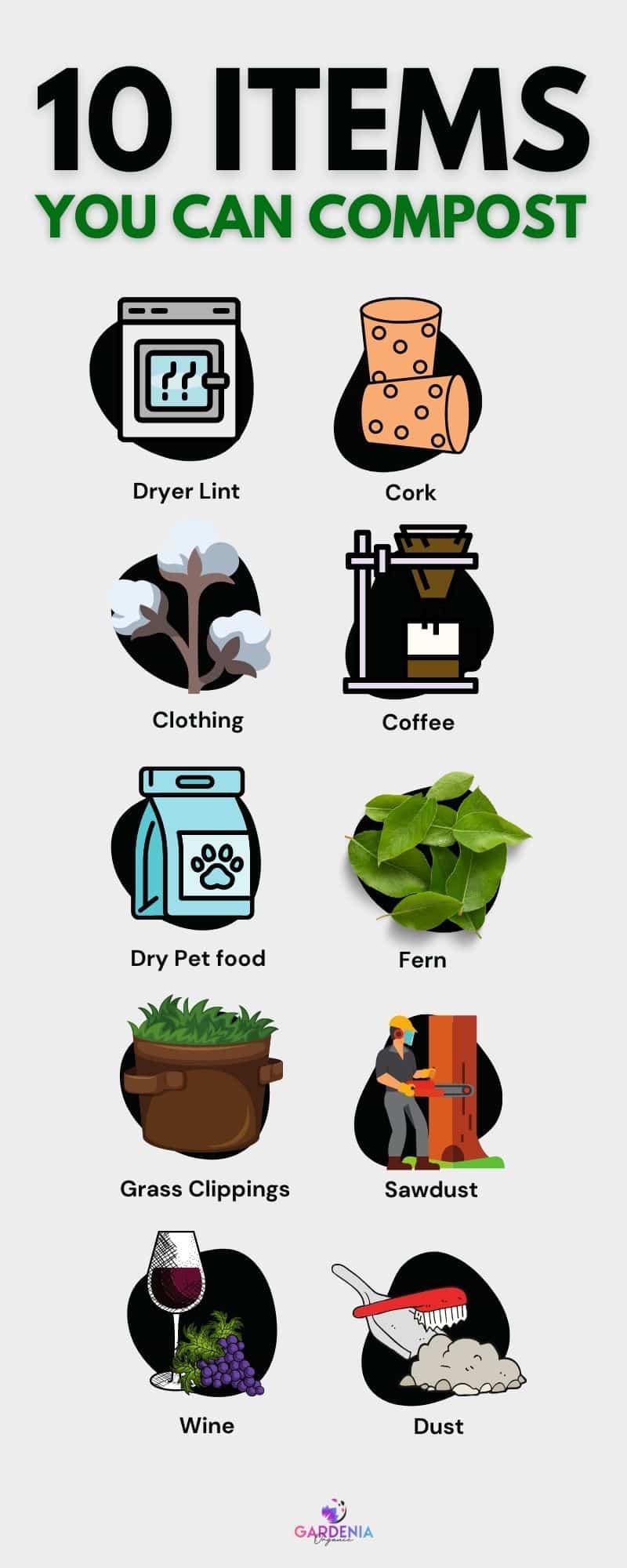 Here are some things you should not compost:
Pet feces
Fats, grease, or oils
Meat
Dairy products
Eggs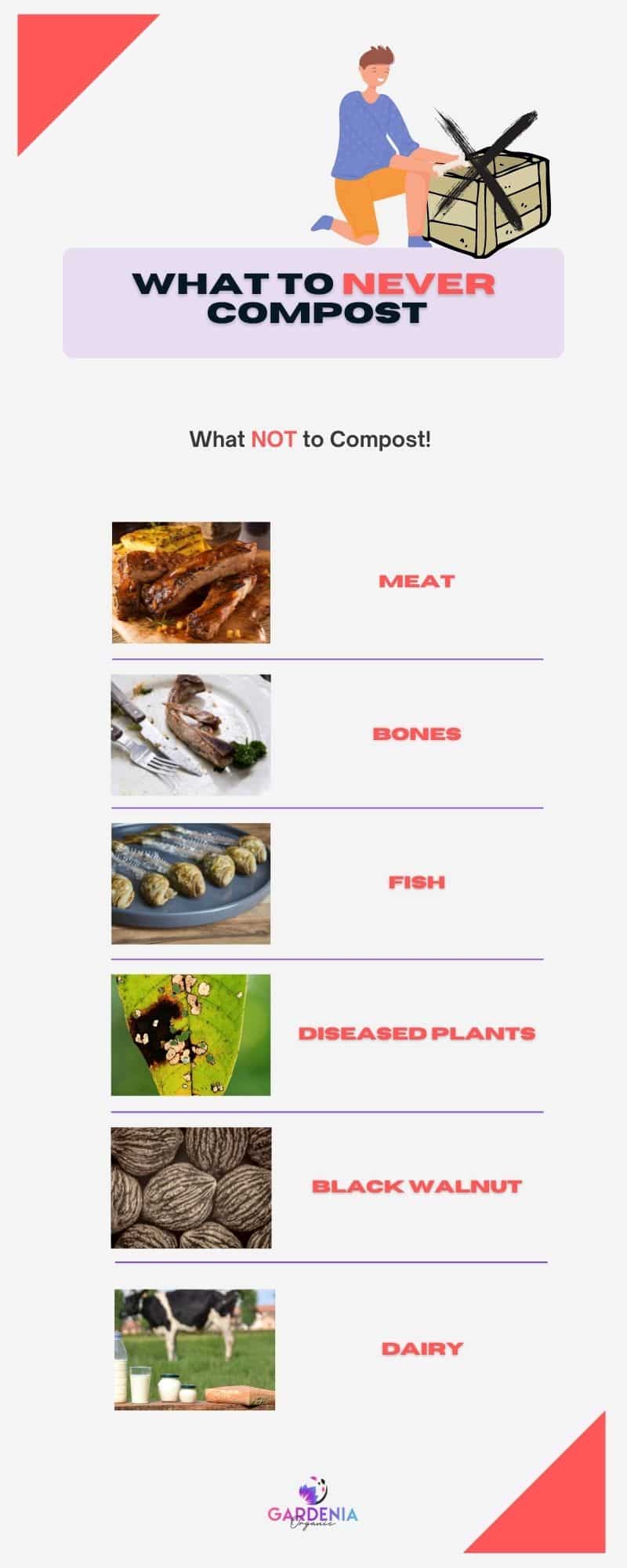 12 – Homemade Alternative
If making compost is too much work, here is a Miracle-Gro alternative you can make in just a couple of minutes.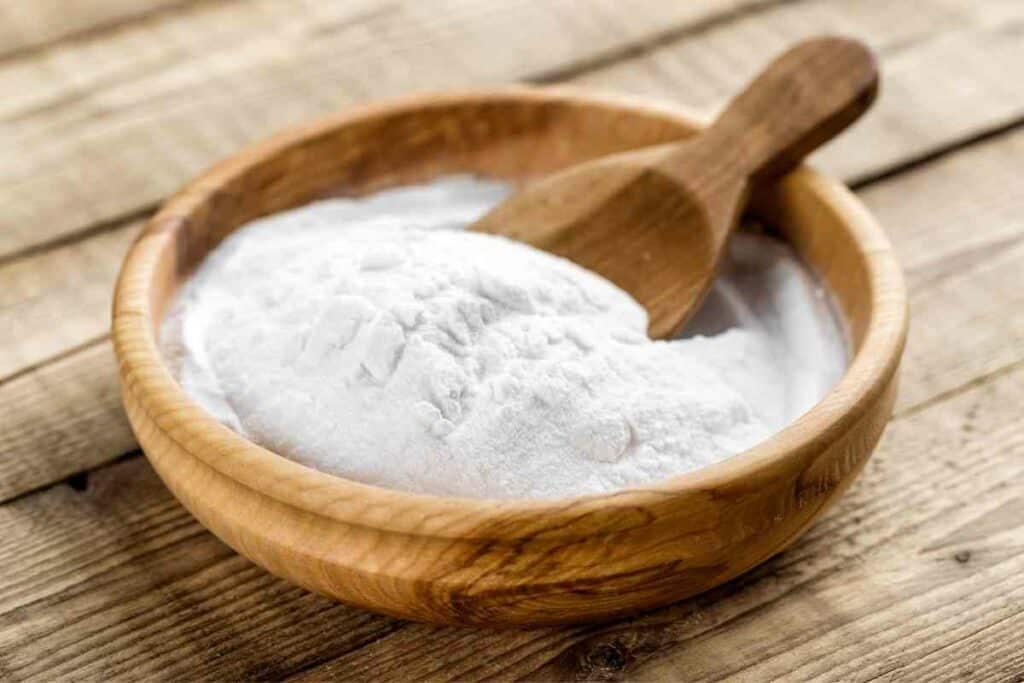 You will need: 
2 gallons of water
2 tablespoons of non-scented Epsom salt
2 tablespoons of baking soda
1 tablespoon of bleach
Watering can large enough to hold 2 gallons of water:
Add 1 gallon of water to the watering can.
Add the other ingredients and mix carefully.
Add the remaining 1 gallon of water and pour the mixture onto the soil once a month in the spring and summer. 
Final Thoughts
Hopefully, you can see that for every Miracle-Gro option, there is an alternative.
If you can't find the exact product you're looking for, or you'd like to make the switch to organic products, there is an option for everyone. 
Use what works for your plants.
If Miracle-Gro is working well for you and your plants, you can find it easily, and it's within your budget, by all means, keep using it. 
Also Helpful