Is it possible to make passive income off your backyard without selling your home?
That's a question that lingers in the mind of American homeowners, especially with the rising inflation rates.
The answer is yes; you can temporarily rent your backyard for parties and other events and make money off it.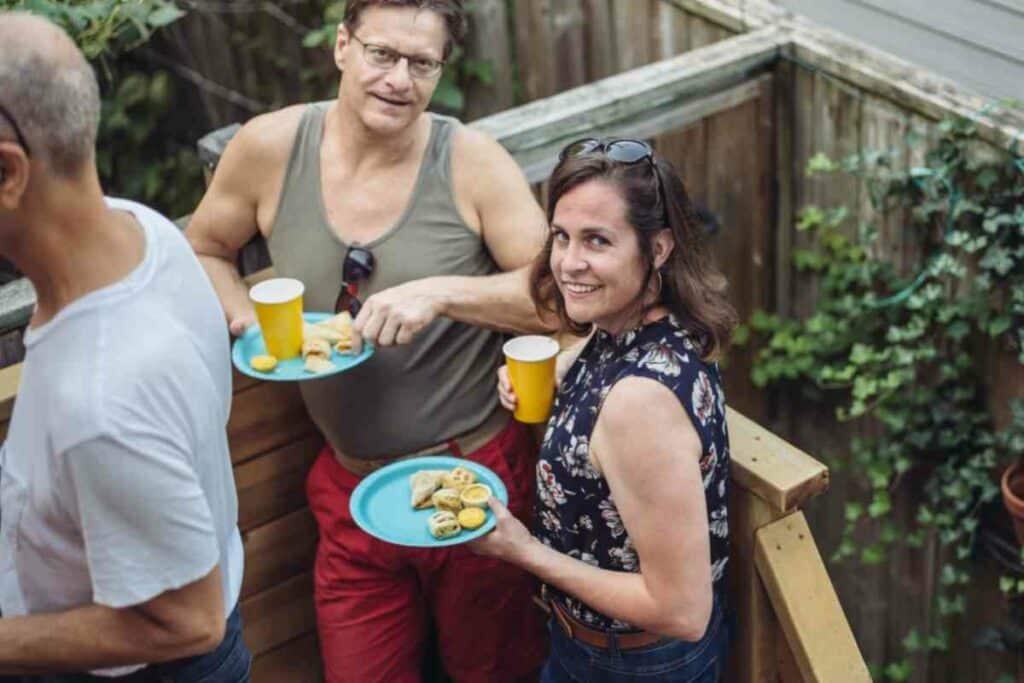 Years ago, you had to book a hotel room if staying in a new town on vacation. Then came Airbnb, and people started decorating rooms in their homes for tourists.
Now, you can even let campers set up a tent on your lawn or a group of friends to hold a small party in your backyard.
However, not all homes are suited for hosting parties. If you want to make your home a hotcake for party enthusiasts, it must be in pristine condition and have functional amenities.
You must also consider a lot of legalities before giving your gate keys to a bunch of strangers. 
Legal Considerations for Renting Your Backyard
It's essential to be on the safe side of the law when renting out your backyard.
You don't want problems with neighbors, the property owner, local authorities, and your renters.
Here are the legal factors to consider before renting your backyard.
Taxes
You don't have to include renting your home for parties in your tax report.
If you lease your permanent residence for less than 15 days in a year, the law considers the transaction tax-free. You don't need to file it on your tax return.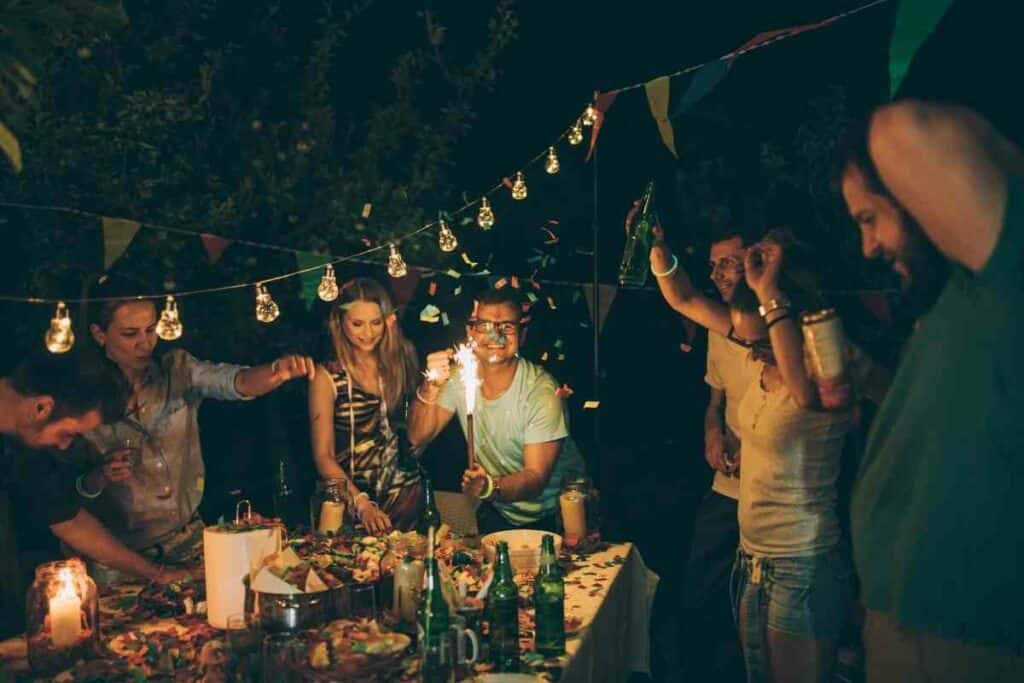 Although two weeks seems like a short period, it can give you money that can sustain you for a few days or weeks.
If your income is on the higher end of the tax bracket, such money can provide a huge relief.
However, if you rent your property for more than 14 days, you must file the transaction in your tax returns.
While this may seem a bit off-putting, the good news is that you can include home makeovers as part of your expenses.
Typically, a home makeover should never be an expense on your tax report.
Insurance
It's advisable to rent your house to a third-party if you have the right insurance cover.
This protects you in case of an accident.
Most standard homeowners insurance policies cover the risks of renting out your home.
However, some providers require you and any vendors who will attend the event to take temporary cover to protect against accidents during the occasion.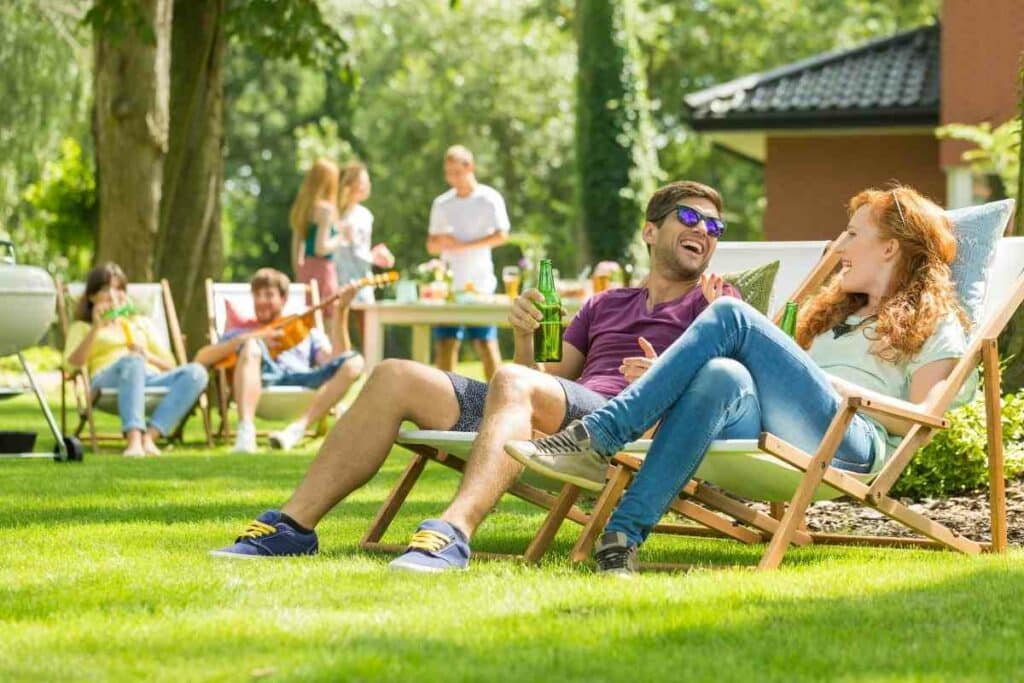 Having insurance ensures that your company takes care of any claims raised by the attendees.
Similarly – It allows you to claim compensation for any damages on your property.
Before renting out your backyard, talk to your insurance company and the event organizers about the course of action if an accident happens.
Local Laws
Remember to check local laws regarding hosting large events in your home.
Most regulations describe the loudness of noise allowed, the number of cars permitted, the agreeable duration, etc.
Your renters must be willing to comply with the rules to avoid confrontations with the local government and even neighbors.
Security Deposits
It's risky to give strangers access to your property.
For this reason, you must insist on a security deposit on top of the rental free.
The deposit is collateral for the cost of damages that might occur during the event.
If the event goes without any incident, you must return the money to the renters.
The estimated value of your property and equipment should guide how much you should request as the security deposit.
Contract
A contract is a legally binding agreement between you and your renters.
If they go against the specified rules, they're accountable for their actions.
Besides defining the expected conduct during the event, your contract should specify who's liable for any damages.
What Kinds of Parties/Events Can My Backyard Host?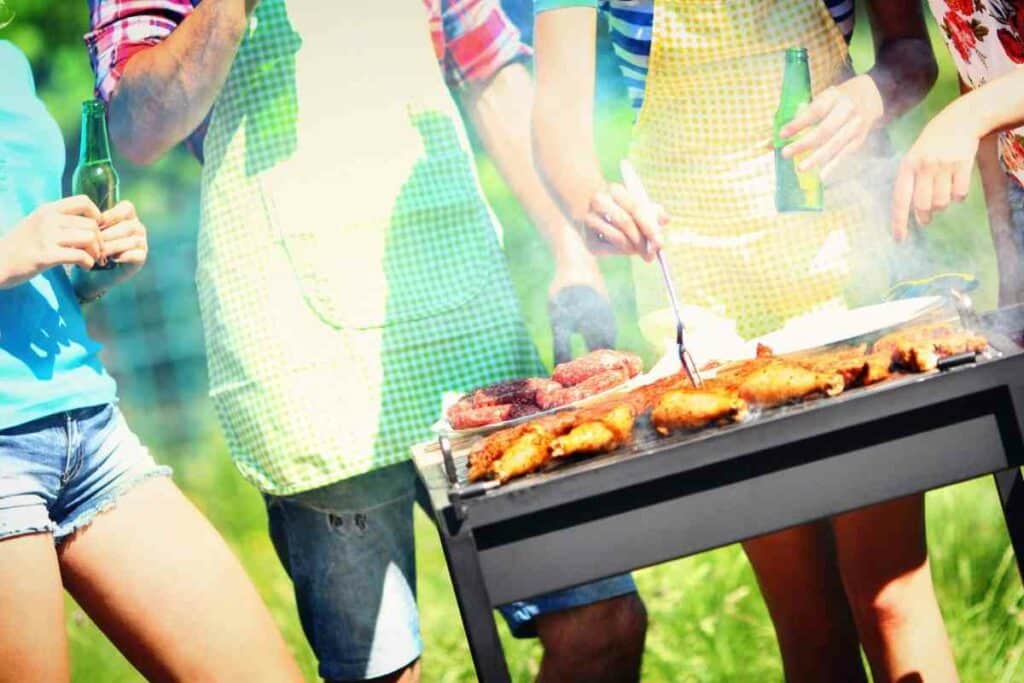 Well, this depends on your visitors.
Provided they won't be doing anything illegal, here are some party ideas for your backyard.
Backyard Campsite
If you own a large piece of land with picturesque views, diverse terrains, or something else exciting, consider listing it as a private campsite.
Several websites allow you to list your land for short-term leases and earn extra money.
Fundraisers
It doesn't hurt to give back to the community occasionally.
If you don't have money, you can provide a section of your backyard to host fundraisers for charitable causes.
Because you won't charge the nonprofit, it means that a higher percentage of the received donations supports their humanitarian work 
You can see if your local nonprofit can use your space for their events by contacting their office.
Alternatively – You can organize fundraisers yourself and contribute the raised money to your preferred organization.
Photoshoot locations
You can make money off photoshoots if your home has photogenic sites, such as a feature-packed modern swimming or a rustic outdoor garden.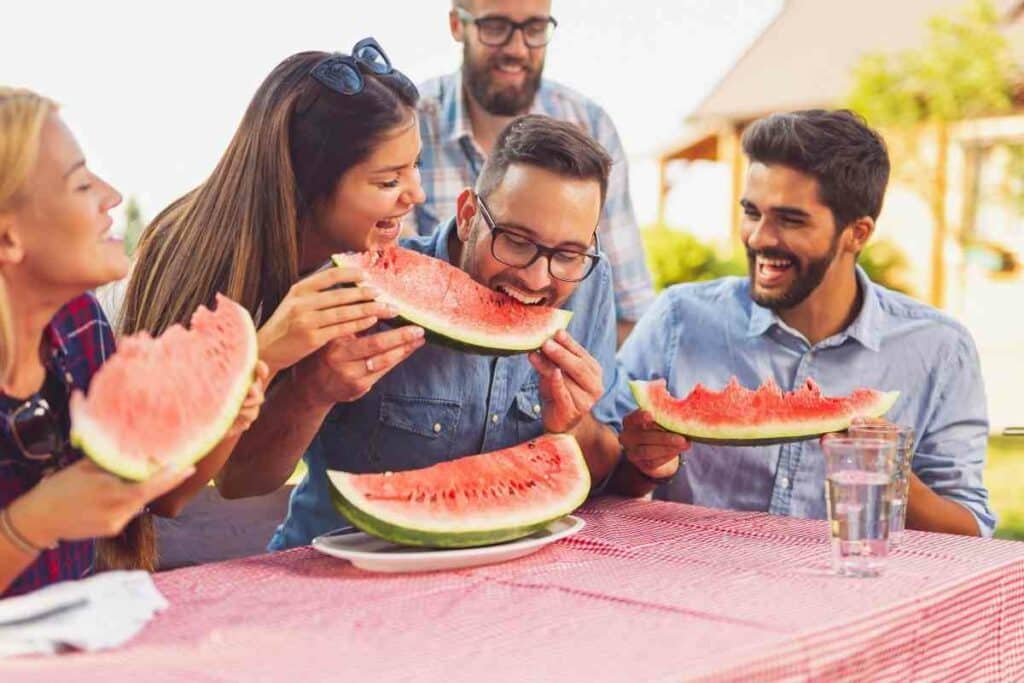 Amateur and pro photographers, indie movie producers, and upcoming musicians will likely pay you good cash to shoot videos and images in your location.
Although shooting scenes are chaotic and full of movement and activity, they open up endless opportunities.
You'll be hosting multiple crews monthly if the first photos go viral.
Weddings
If you have an extensive, tranquil lawn with beautiful green grass and a touch of pretty flowers, you can list it as a potential wedding venue.
Despite the glamour and celebratory moods, weddings can take a toll on you – people will step on your grass, the noise will be loud, bathrooms will be occupied, and you'll likely run out of parking space.
It's easier when you consult a wedding organizer to streamline the occasion.
Remember that it's the beauty of your space, not its size, that makes it suitable for a wedding.
Other Things To Consider Before Renting Your Backyard
Here are additional factors to consider before allowing strangers to hold an event in your home.
House rules
You must define the expected code of conduct during the party.
Specify which areas are accessible to the renters and which are off-limits.
Tell them if adult habits such as smoking and drinking alcohol are allowed and whether they can carry pets.
Also, when should the lights go out?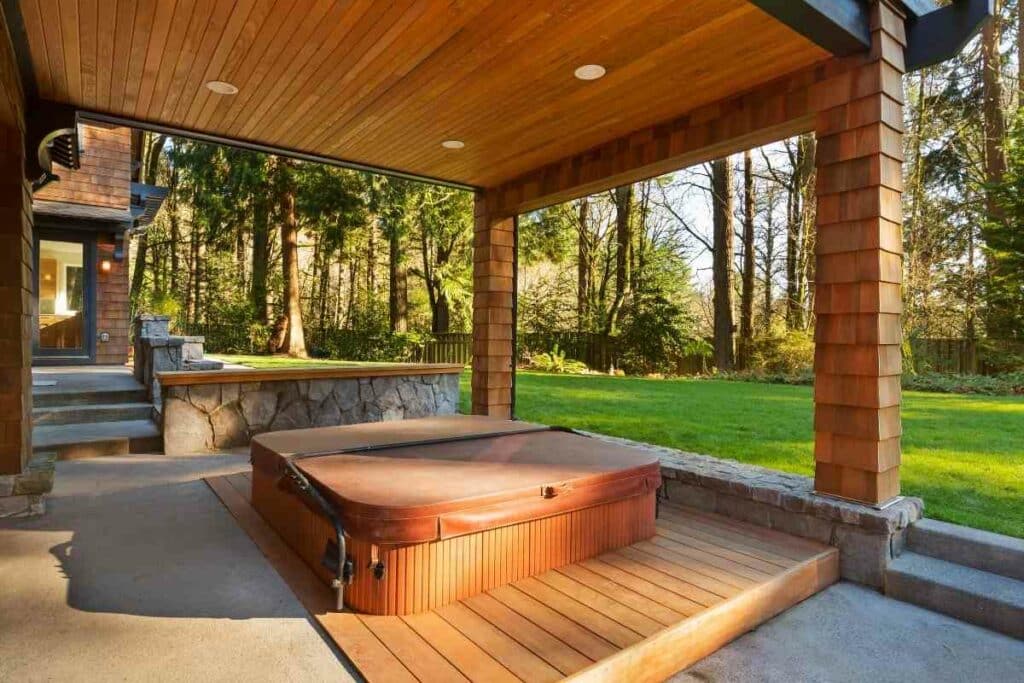 If the party is hosting many people, you'll need to provide access to bathrooms, parking, water, and amenities.
Features like hot tubs, outdoor decks, and amenities like backup generators make your home more attractive to potential party-goers. 
Safety and accessibility
It's vital to consider the needs of people with disabilities.
Give detailed information to know where to get ramps and other accessibility features.
If you have ramps, ensure that you tell the organizers where to get them.
Also, remember to speak of potential inconveniences, such as many stairs 
If your renters are having a family gathering, keep hazardous equipment and chemicals out of children's reach. 
Finally, your residence must have an equipped first aid kit and a list of emergency contact numbers.
Neighbors
Before renting out your backyard, it is wise to talk to your neighbors.
Tell them of your plans, and consider their concerns.
When your neighbor is in the loop, you can trust them to overlook your home while you're away.
How To Ready Your Home For A Backyard Party
Here's how to prep your backyard such that every person will be craving to party in it.
Estimate the rent you'll charge
How much money will you charge for renting out your backyard?
This is the most crucial consideration.
Often, the number of amenities you have determines the price.
If your lawn is spacious and has many features and accessories, you'll get more cash than someone with a bland backyard.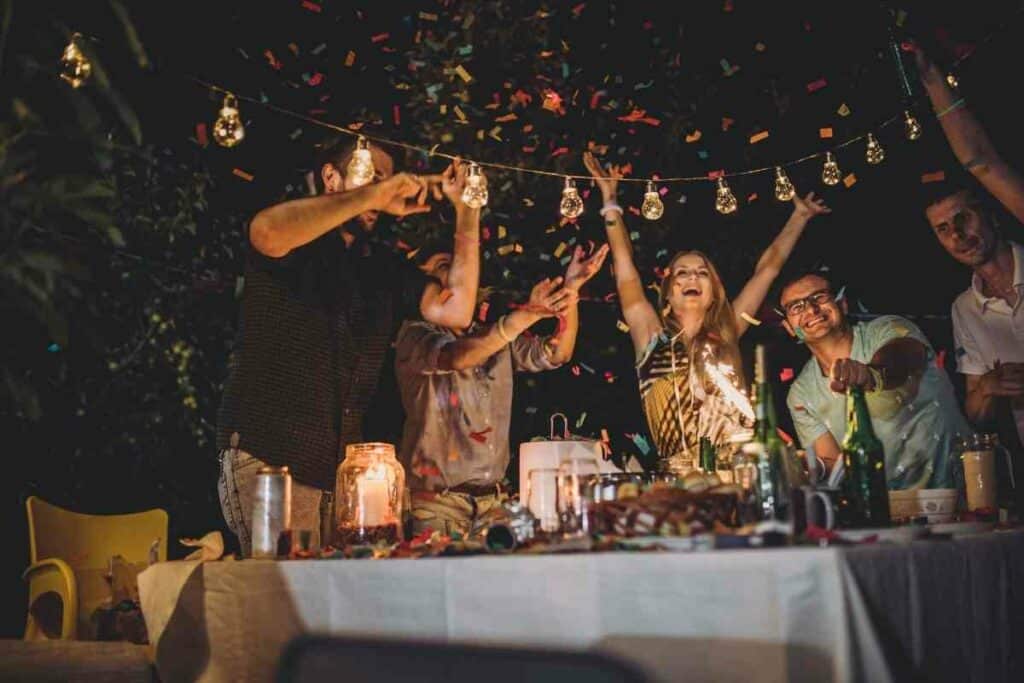 If you don't own cool items, consider renting them.
Then, factor in the additional expenses on the fee you charge renters.
For Best Deals – Charge hourly instead of daily. The standard backyard renting fees range from $100 to $500. However, you can charge much more if your home has scenic views or is in a prime location.
What types of parties will you host?
Parties have varying requirements.
For example, a green, spacious lawn is apt for a wedding venue, while a scenic outdoor space is suitable for a photoshoot.
Depending on where you live, some events might require a permit.
Generally, permits cost between $50 and $100. This varies depending on the season, the number of guests, and the type of event.
Visit your local authorities to discover the permits required to host parties in your backyard.
Hosting specific types of parties allows you to optimize your backyard.
---
For Instance: You can purchase many chairs if you designate your outdoor space as a rental wedding venue.
---
Contact backyard party companies
After choosing your preferred party type, you can call the pros to customize your backyard.
For example, hiring a wedding party organizer to update your lawn to conform to the latest trends is helpful if you'll be hosting weddings.
Although DIY seems cheaper, you're likely to do sub-par work that many couples won't find attractive. 
Find potential renters
Finding renters is undoubtedly the most challenging part if you want to rent out your backyard.
You can list your home on online platforms and wait for messages from interested parties.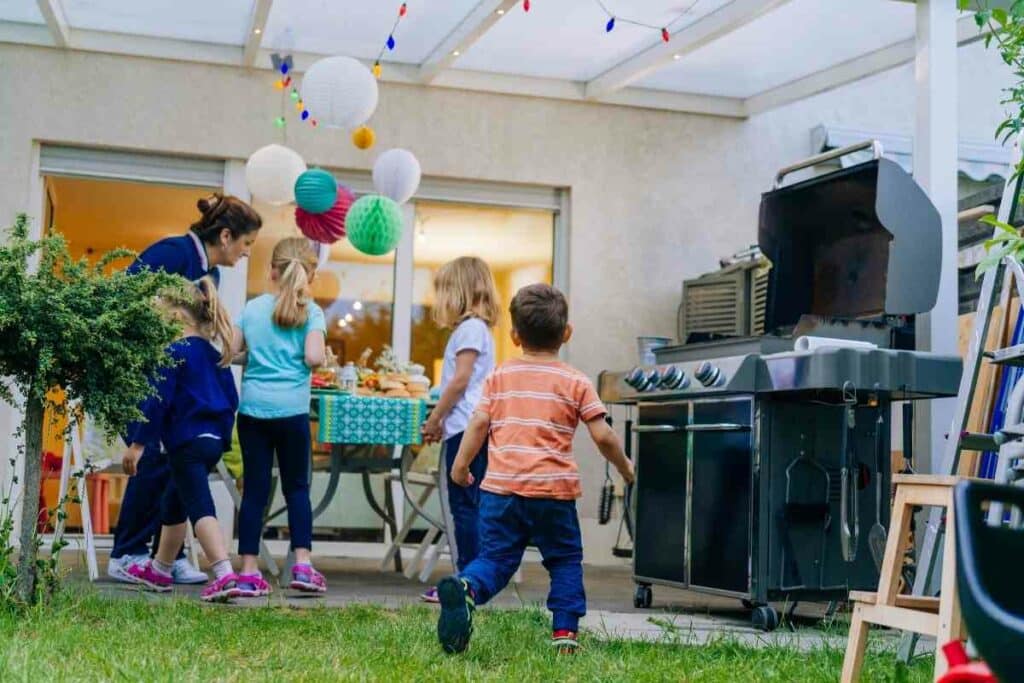 However, this is a long shot since you'll compete against many people.
The best way to advertise your service is by contacting potential customers, such as:
your friend's buddies
local charities
churches
community centers
and schools
You can also put banners around your town.
You'll need to clean your backyard and make necessary repairs to keep everything in good condition.
When your home has the basics, you're likely to find customers, especially those keen on minimalism. 
You can hire a backyard rental company to spruce up your lawn for extra cash.
This is similar to home staging when selling a property in that it makes your space more attractive to prospective renters.
Set the rules
As mentioned earlier, you need to specify how guests should conduct themselves during the parties.
Start by setting when parties should start and when they should end.
You also need to give clear information about the maximum number of guests so that your home isn't overcrowded.
More Importantly – Specify whether alcohol and smoking are prohibited.
Remember to include information about available amenities and features next to the rules. Visitors would want to know what they'll find inside your home.
It's also vital to talk about emergency response and first aid in case of an accident.
Set the fee
Setting the fee is challenging for most homeowners.
A good starting point is looking at what public venues charge for parties in your region.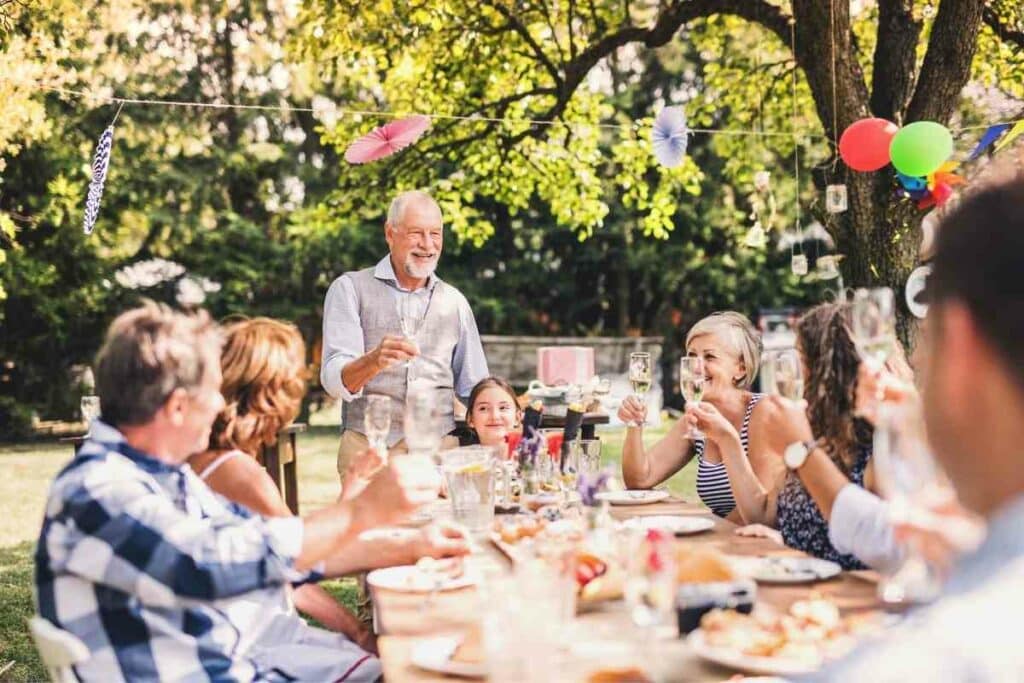 Then, consider the features and amenities you'll provide. Generally, private spaces are more expensive to rent than public spaces.
Most people charge party rentals hourly. Ideally, the fee should cover your expenses plus a little profit.
For Example – If the sound equipment consumes $3 hourly, you should charge at least $8 for this service.
Alternatively, you can combine all services provided and bill them as one. 
Don't forget to include the security deposit in your charges.
As mentioned earlier, this is only refundable if the guests leave your home in one piece.
Who will clean up?
Insist that your renters can only leave your backyard as they found it.
Otherwise, they'll need to cover the cleaning expenses.
If they opt to pay, you can do it yourself and save money or hire pros to do it faster. 
Final Words
Renting out your backyard is a smart way of increasing your income.
You can make enough cash to start another project or buy yourself a gift during the peak seasons.
However, it also involves expenses since you might have to rent additional equipment to meet the needs of your guests. 
It's also risky to rent out your home to strangers. Yes, they'll give you a security deposit, but it's a chance to scout your home for those with ill intentions.
Ensure that you put your house off-limits if you don't know most of the guests.
Lastly, have a reliable insurance policy to cater to any adversities that might occur during parties.
Read Next