If you're planning an epic landscaping project for your yard, large garden rocks and boulders will bring the drama.
These rocks are a critical part of the hardscaping of your landscaping design and are a foundation to include your plants and shrubs.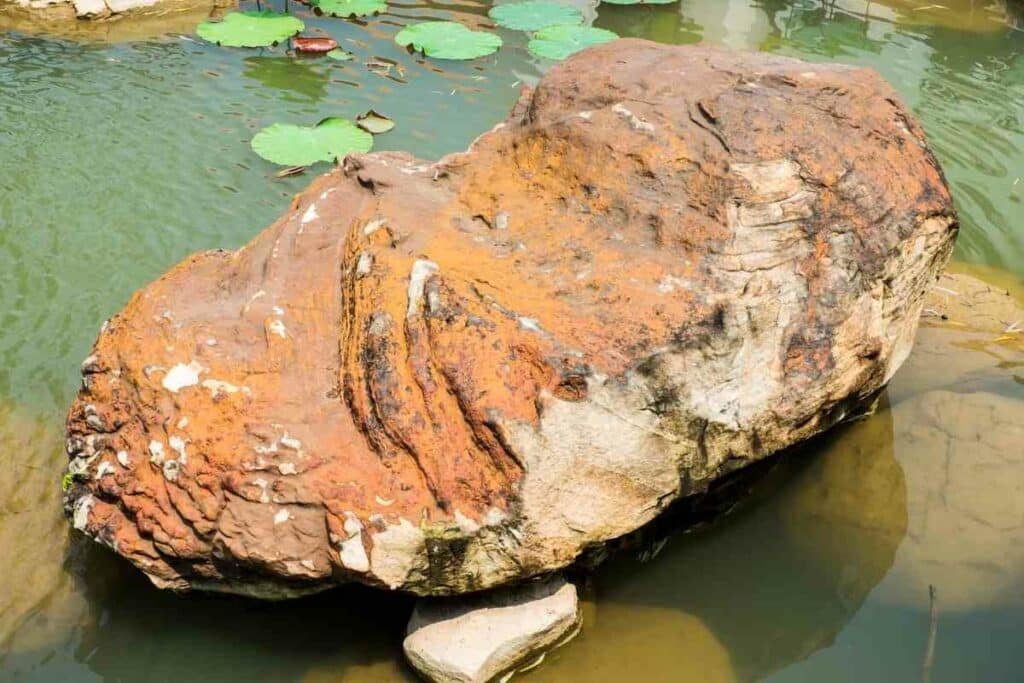 Get the large rock right and your rock garden, rockery, or water feature will follow.
If you're wondering where you can buy large garden rocks to transform your garden.
What to Expect? In this guide, we explain where you can get the large garden rocks you'll need for the job, along with the best types of large rocks to include in garden landscaping and a crazy hack you might not have considered!
Why can I buy large garden rocks? 
Getting massive chunks of geological material isn't so easy, especially if you are looking for a specific kind of stone.
Depending on the scale of your project, we may be talking about hundreds of kilos or even tones of the stone.
A bit of forethought is going to be necessary along with a willingness to pay the delivery charges necessary to get the rock hauled into your yard (this is definitely not a curbside drop off).
Here are some places to look for your perfect large rock.
A local quarry 
Local is the most important word here as it will cut down on transportation costs.
Quarries can sell you large pieces of rock and give you some advice on handling them.
Sometimes, you may be able to get a large piece of off-cut rock for free, or with a heavy discount.
However, the finer points of getting into position in your yard are unlikely to be part of the service.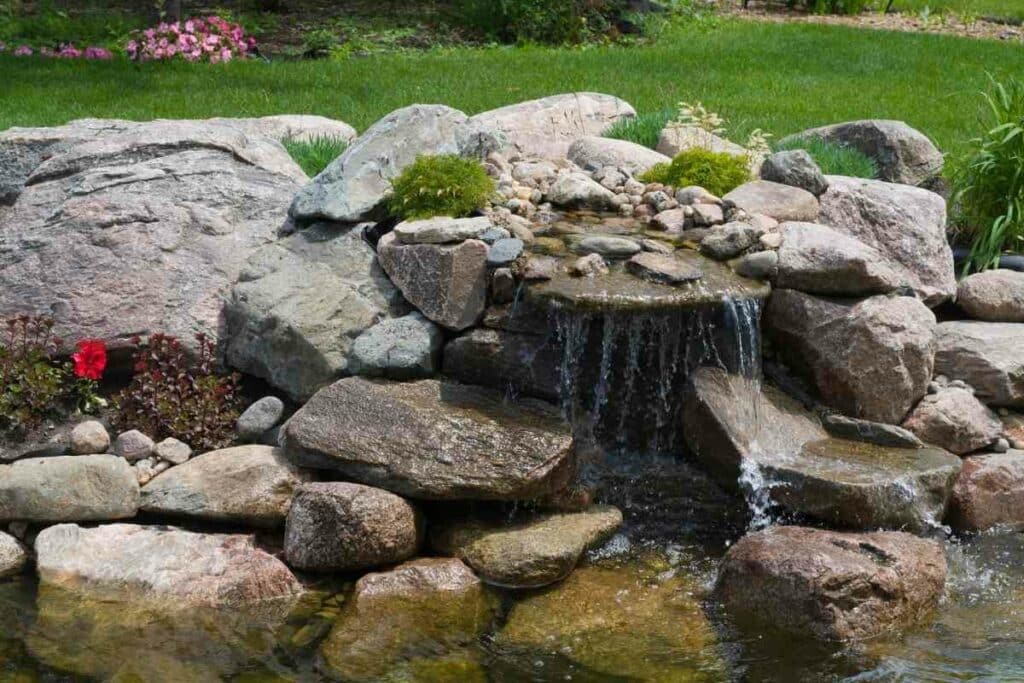 Hardware suppliers
Home Depot and other home improvement retailers may carry large river rocks and landscaping stones that you can buy at their larger stores or order online.
This may be the most convenient option, as large retailers like these have pallets and flatbed trucks with the loading cranes needed to unload the rocks at your property. 
Garden centers
Garden centers will have the expertise on hand to advise and assist you in finding the right rock for your rockery, even if they cannot supply it themselves.
Again, buying locally may help to keep transportation costs down. 
Online
If you have a very specific requirement, you'll find the most comprehensive selections of large rocks online at specialist retailers like The Stone Store.
These retailers can often assist with even obscure requirements like multi-ton boulders or rare accent rocks.
A specialist stone merchant will also be able to fulfill orders nationwide, delivering and even placing your rock.
What kinds of large garden rocks are available?
There are many options for landscaping your garden with rock.
Because of the expense and permanence of installing large rocks in your yard, you may need expert advice to select the right stone.
Popular large garden rocks include:  
Sandstone
Sandstone is a soft, sedimentary rock that is common and relatively easy to quarry and shape.
You can get large sandstone rocks in colors that range from a light sandy color to deeper reds and browns.
Limestone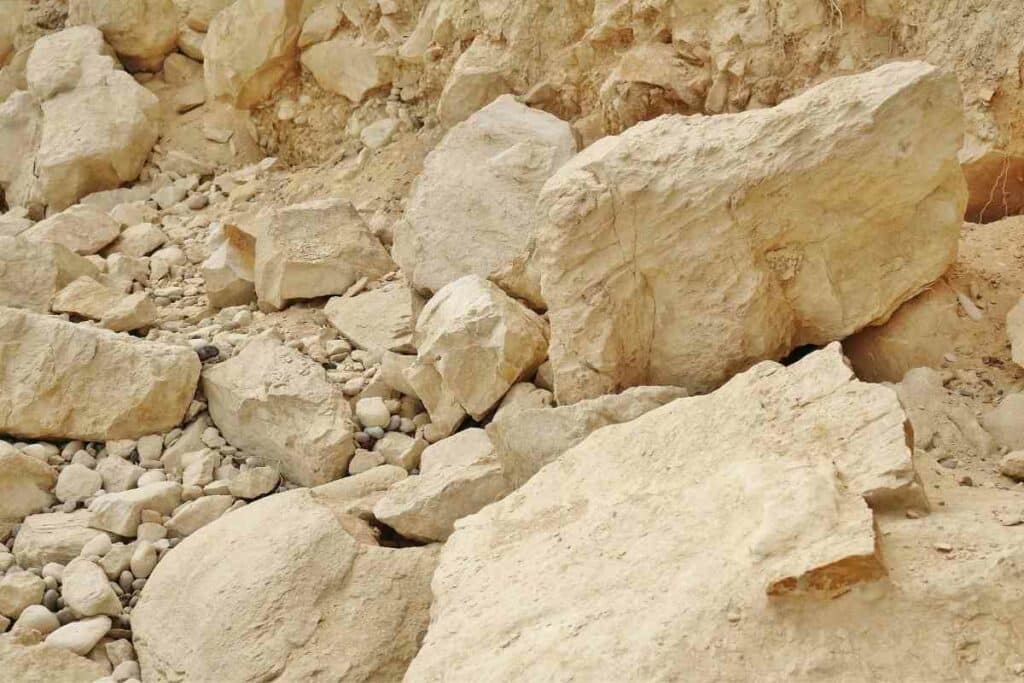 This is another easily worked rock that gets character and texture from its distinctive stratum lines.
Soft limestones will not be suitable for structural design in the garden.
Riprap 
Riprap is large angular chunks of stone or boulders that you can use in structural work or the creation of barriers.
Granite is the stone that is usually used for riprap.
Tufa
Tufa is a visually striking type of porous limestone that is lighter than other rocks of equivalent size.
You can even chisel or drill it to plant within it!
It is expensive but it can look stunning as part of the right project.
River rocks, cobbles, and boulders
These are some of the most beautiful and desirable large stones to include in a garden.
Their smoothness brings refreshing tranquility to any outdoor space, especially where there is water. 
How much do large rocks cost?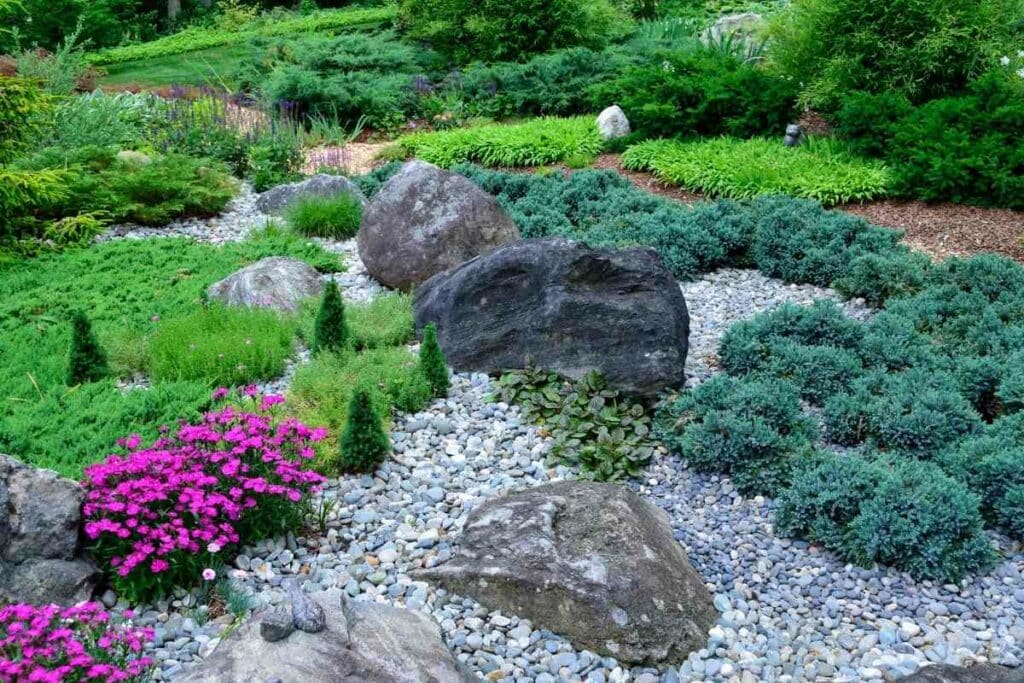 A beautiful large rock is expensive, with an absolute minimum cost per ton of $100.
For specific or rare stones, costs of $600-plus aren't uncommon.
These 5 factors will determine how much you'll pay:
How much your rock weighs: this is the most important contributor to cost.
The shape and colour of your rock: the more unusual it is, the more you'll pay!
Where the rock comes from: of course native rock is going to be cheaper than rare rock from exotic locations.
Delivery and installation costs: distance will up the price you pay. An addition fee of $200-plus is not uncommon for especially large rocks.
Additional work to install the rock: tasks like partial burial will cost more.
Handling large garden rock
Having a strategy for getting your "mini-mountain" into your backyard will save you a whole lotta heartache, as having a palette loaded with hundreds of kilos of rock on the curbside is no fun!
Think through whether getting large rocks into your garden is even going to be workable.
Excellent access is key to fuss free delivery to the exact location where the rock is going to be.
Without that, you may need to have the rock craned into your yard, which will add to costs. 
Here are some tips for handling large garden rocks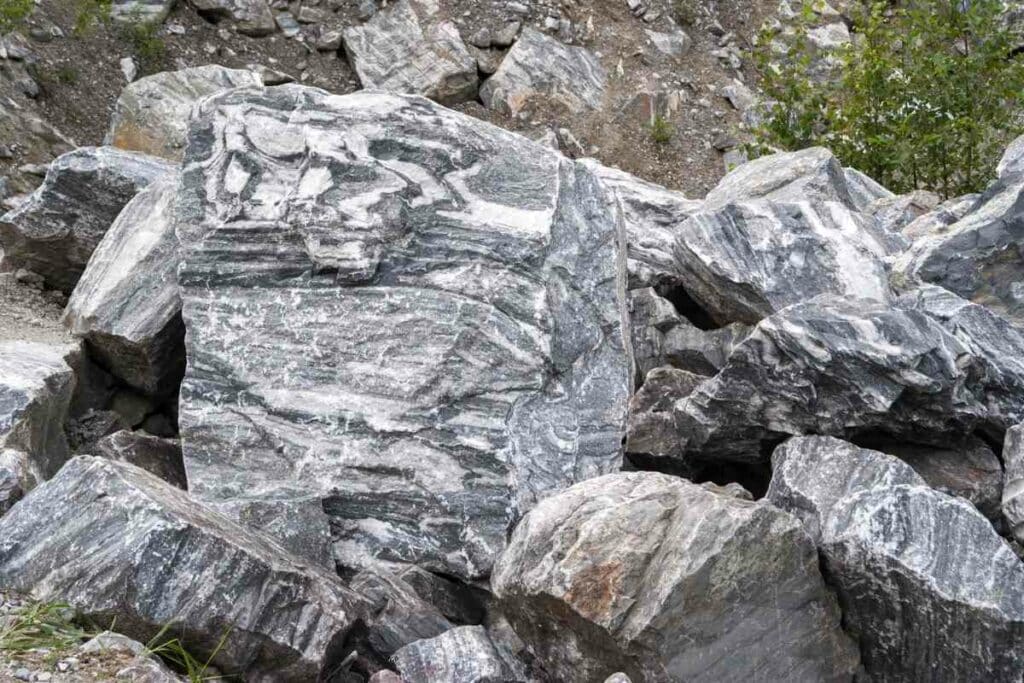 Protect your hands and feet when handling the rock. You'll need gloves and boots with robust toe protection. 
Keep children and pets away from the rock when you are moving it and until you secure it in its long-term position. 
Avoid lifting the rock as this could cause a back injury. Instead, lever the rock into position with iron bars, rollers or a wheelbarrow if the rock is smaller. 
Be prepared to re-turf your lawn or remedy damage to shrubs and flowerbeds from‌ shifting your huge rock.
Why not fake it till you make it!
Did you know you can buy super-large FAKE garden rocks?
This is an amazing idea and a hassle-free solution for enjoying the appearance of a large garden rock without the hassle. 
They are much cheaper too!
The fake garden rocks and boulders have another secret – they're hollow!
Most of these fake rocks are made from lightweight fiberglass so you can use them to hide unsightly objects in your yard like sump pumps, tree stumps, or electrical boxes.
The painted UV-resistant finish on these rocks makes them look like the real thing and stay in decent condition all year round. 
Look at these 3 large faux landscaping rocks
EMSCO Group Landscape Rock with Natural Sandstone Appearance
Dimensions: 20.5 in x 25 in x 18 in (52.07 cm x 63 cm x 46 cm)
This is a high-density resin rock with a natural sandstone color and realistic texture. It has holes in its hollow base so you can anchor it to the ground. 
DEKORRA PRODUCTS Faux Rock Autumn Bluff
Dimensions: 42 in x 24 in x 24 in (107 cm x 61 cm x 61 cm)
You can style your yard with this large landscape rock with realistic coloring and authentic texture. It is made from hollow polyethylene. 
Replicated Riverbed Rock
Dimensions: 21 in x 39 in x 21 in (53 cm x 99 cm x 53 cm)
This is a commercial-grade replica riverbed rock that is made to withstand long-term outdoor exposure. It comes with ground stakes to anchor it into the ground. 
Rounding up
It's great to know that just about anyone can have a large garden rock taking pride of place in their backyard.
Great garden design and a bit of research should help you get the results you need, and you may even be able to land yourself free rock!
As you can see, you have a lot of options for siting a real or fake garden rock. 
Read Also