Unlike generations before them, today's kids have spent a lot of time on electronics and so parents are often trying to think of new ideas for outdoor entertainment.
When Covid-19 forced us all indoors in 2020, we saw creativity really take off and people really started enjoying their own space more than they had before.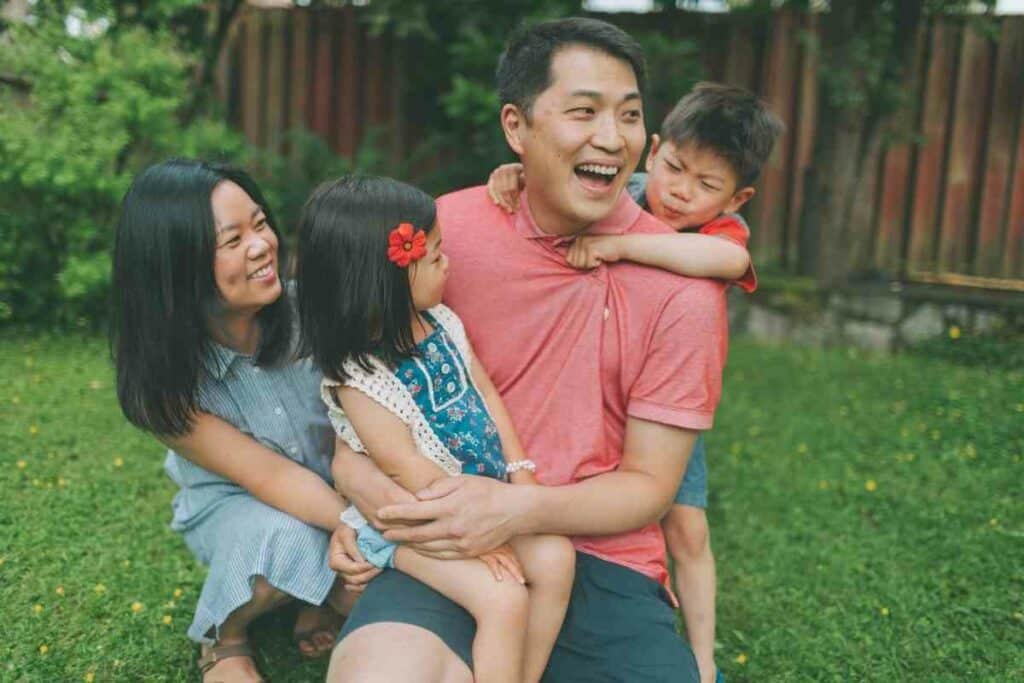 Now that the isolation of the pandemic is put behind us, it's important not to lose touch with those truly wonderful backyard activities (and the memories they create).
What's more, lots of fun can be had in your backyard without any cost at all.
Whether it's relaxing mornings listening to birdsong or evening chatter by a fire, these moments are the ones that everyone remembers.
What to Expect? This article will uncover 25 fun things to do outside in your backyard this year. It's time to reignite that spark we all had in lockdown and create memories that last a lifetime.
1 – Investigate your backyard with a magnifying glass
Whether it's bugs, butterflies, flowers, or leaves, using a magnifying glass to explore your backyard is a wonderful activity for all ages.
For older ones, you could order a cheap handheld microscope online that would allow you to see things in really close detail.
2 – Build a bug hotel
You might have seen these when out and about on nature walks.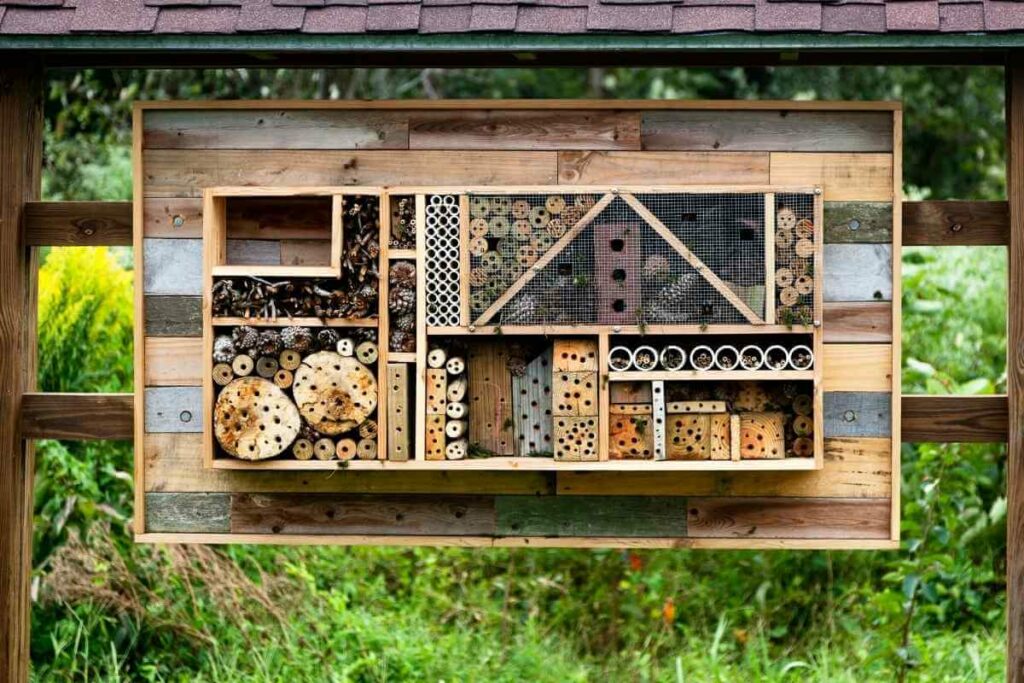 Bug hotels are essentially a box full of twigs, pinecones, and other items you might find in the garden that bugs will enjoy exploring and hiding in!
3 – Treasure hunt
A treasure hunt is a great family activity for everyone!
With older kids, you can get them to think about literacy by asking them to find items beginning with a certain letter.
You could even make it more challenging by saying they won't get a point if they write the same thing!
Younger children will love a more physical treasure hunt with a list of garden items to find. The possibilities are endless!
4 – Get creative with chalk
No matter the age, you can have fun with outdoor chalk.
For younger kids, draw a road for them to move cars around.
Older ones might like doing their own drawings or playing hopscotch!
All you need is a patio area or driveway, some chalk, and your imagination.
5 – Obstacle courses
Who remembers doing an obstacle course as a child?
The beauty about these is that they can be made as easy or as hard as you like.
Crawling under sheets, hopping on one leg, stepping over items, the list is endless!
6 – Stargazing
The fun doesn't have to stop when the sun goes down!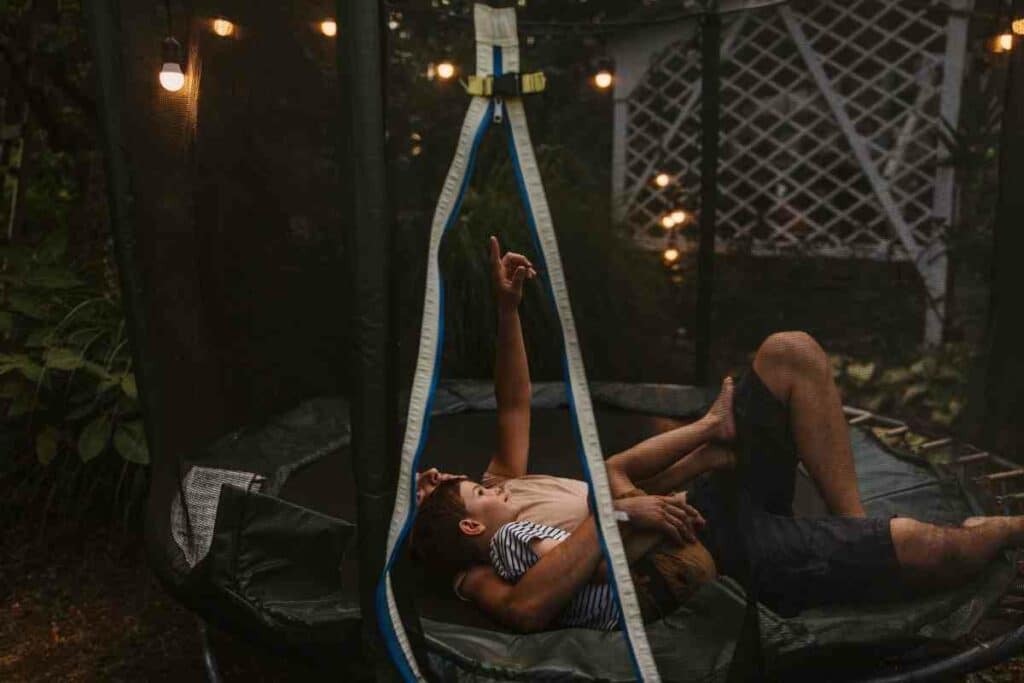 Spotting stars, constellations and planets is a great night-time activity.
If you have a telescope, great. If you don't, you'll still be able to see lots of interesting things. Simply pop a blanket down on the lawn and lay down.
Stargazing is best when there's no light pollution so turn off all the lights and let your eyes adjust to the dark.
7 – Outdoor crafts
If you've got kids that love crafts, take it outside.
Making a collage with leaves and twigs or creating a sculpture out of garden items is a great way to spend an afternoon.
8 – Enjoy a campfire
There's something quite mesmerizing about fire.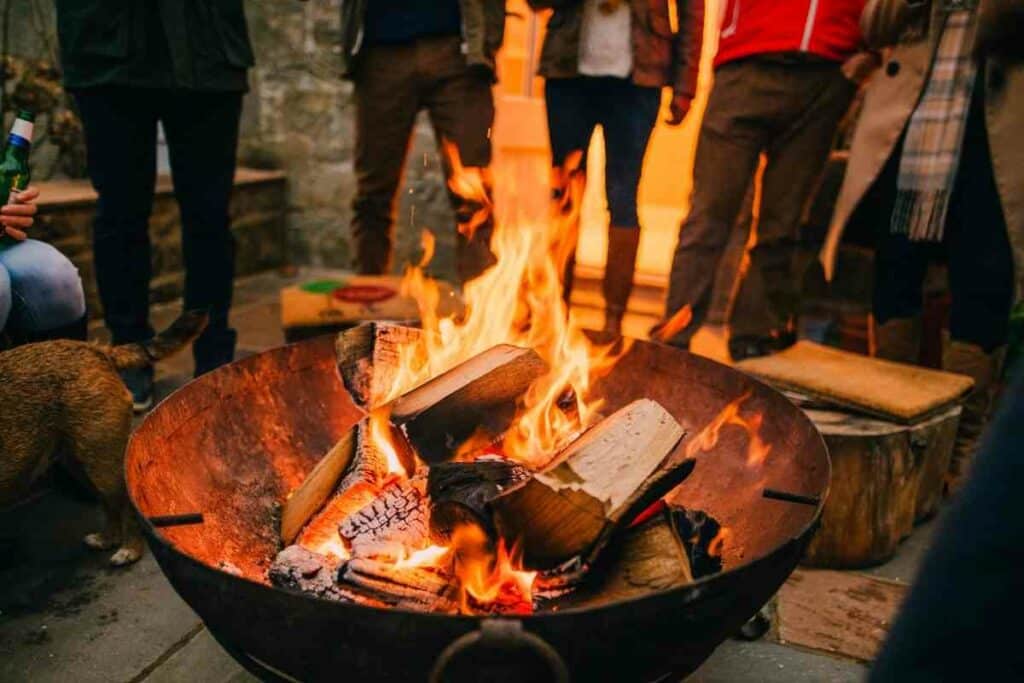 Provided it's done safely, a campfire is a great activity for young and old.
Make s'mores and keep warm and cozy with a cup of hot chocolate. It'll be an evening well spent by all.
9 – Backyard picnic
Who says you have to go far for a picnic?
Sometimes backyard picnics are better than ones in the countryside!
You can't forget anything, and you don't have to carry a heavy picnic hamper with you.
What's more, with a backyard picnic you can have ice cream!
10 – Paint Rocks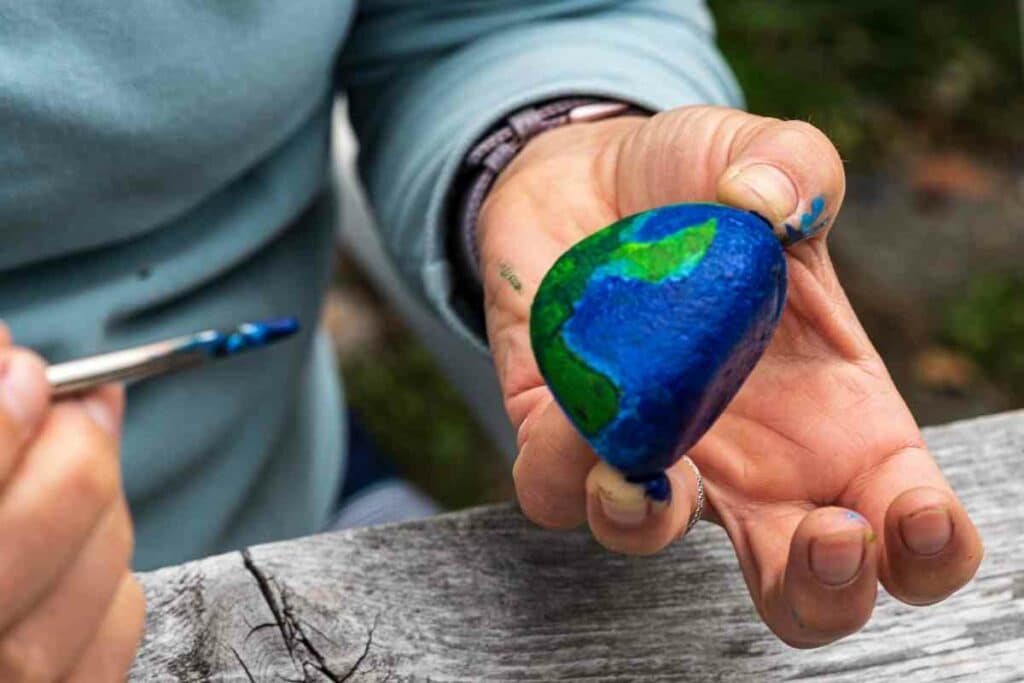 Painting rocks is loads of fun! If you ever go to the beach, collect some large, smooth pebbles. Failing that, any rocks will do.
You can buy rock painting kids or use any paint that you have at home.
If it's water-based paint, let it dry before doing a coat of clear varnish (or clear nail polish if it's a small pebble).
11 – Backyard camping
Camping's not for everyone and if your kids want to camp but you like your home comforts (i.e., your bathroom), then backyard camping is where it's at!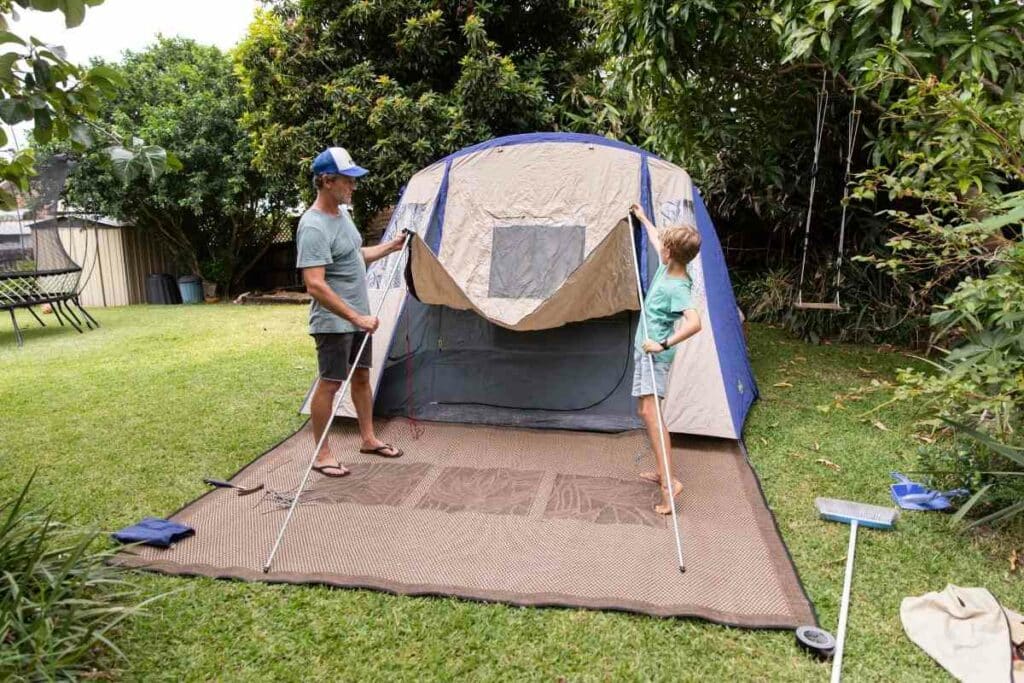 If you've already got a tent, it's a great way of airing it out and checking it over. If you haven't, see if you can borrow one to avoid buying one.
12 – Grow your own food
Ok so this one takes a little time but planting the garden and watching it grow is a great activity for the whole family.
Growing your own food not only teaches youngsters where their food comes from, but it also might encourage little ones to try things they've never tried before.
Be wary, though, if your kids are anything like mine, they'll eat the raspberries straight off the bush before they make it into the kitchen!
13 – Identify birds by birdsong
Birdwatching is fun but teaching kids about different birdsong is a great way to spend the early morning.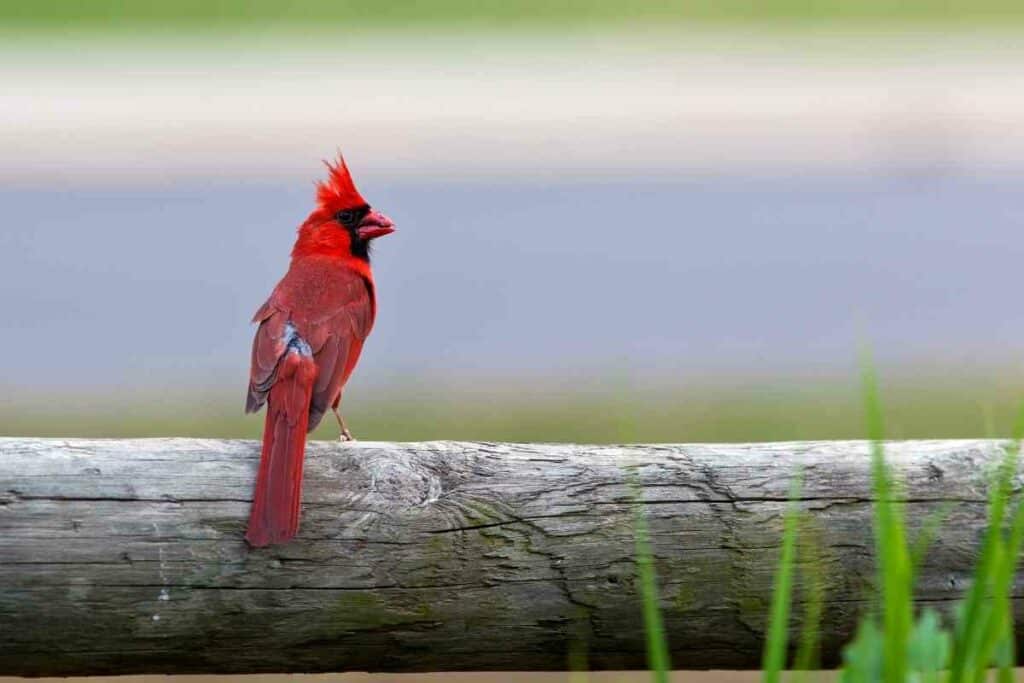 There are lots of apps available nowadays that will identify a bird by its birdsong.
So, while you might not be able to see the bird, you will be able to show your children pictures of the birds that are making those sounds, pretty cool, no?
14 – Paint with water
Kids love painting but it can be quite messy.
Why not arm them with a paintbrush and a pot of water and let them paint the fence, the floor, the garden wall – or anything else that takes their fancy!
15 – Water games
Playing with water is fun on a hot day.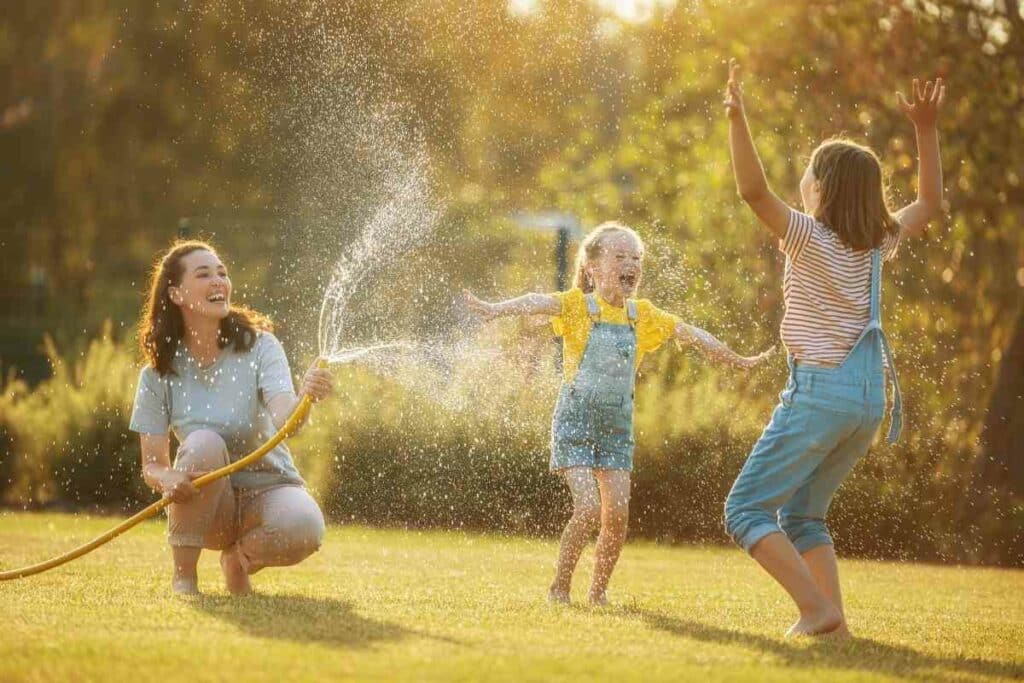 Whether you've got a sprinkler, garden hose, water pistols, water balloons or a paddling pool, water play is always a winner – and kids love it if you join in too!
16 – Rescue the frozen animals
With a little bit of preparation, this is a really fun way to cool the kids down on a hot day.
If they've got some play animals or dinosaurs, pop them in a Tupperware container filled with water and freeze them overnight.
Surprise them with the frozen animals and a spoon to help them excavate them the next day!
17 – Ball games
Ball games never go out of fashion.
If your kids like ball games, it's likely that they'll spend hours playing without much supervision anyway.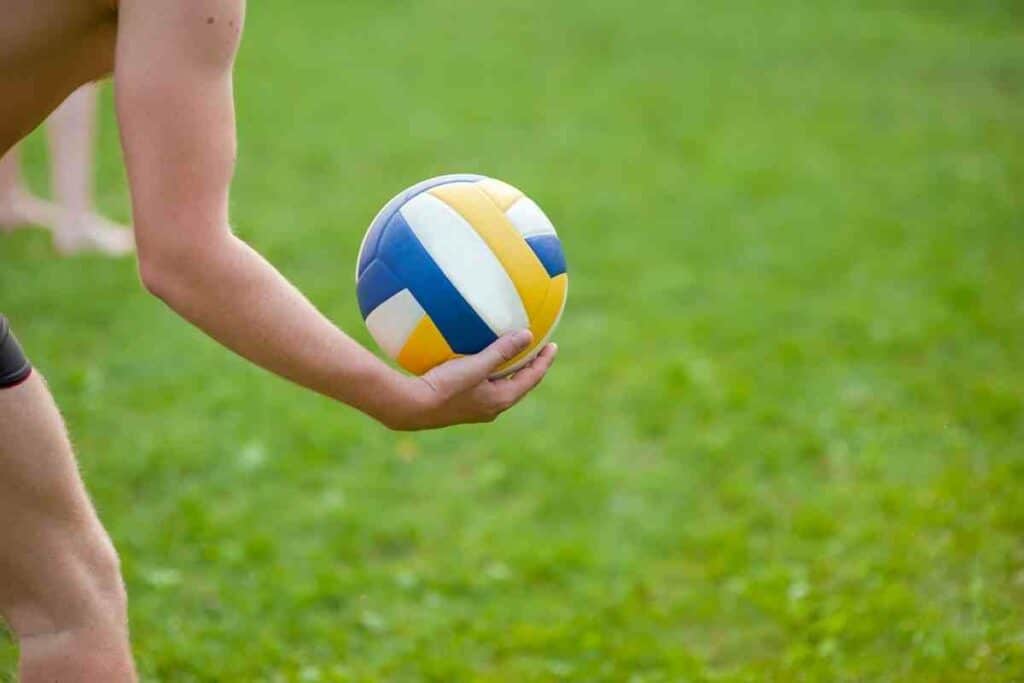 However, why not try to mix it up a little and create new ball games for them to play?
Or get them to make up a new game with their own rules?
18 – Leaf tracing
With a piece of paper and a wax crayon, you can create some really great designs.
Kids love it when their pictures look realistic, and this is one great way they can create pictures to be proud of.
19 – Build a fort
Whether it's a tablecloth over an outdoor dining set or some elaborate setup with twigs and wood, you only need your imagination.
A secret password and some snacks and you're set for a few hours of free entertainment!
20 – Fly a kite
Provided you've got enough space and a strong enough wind, flying a kite is a brilliant way to spend an hour or two.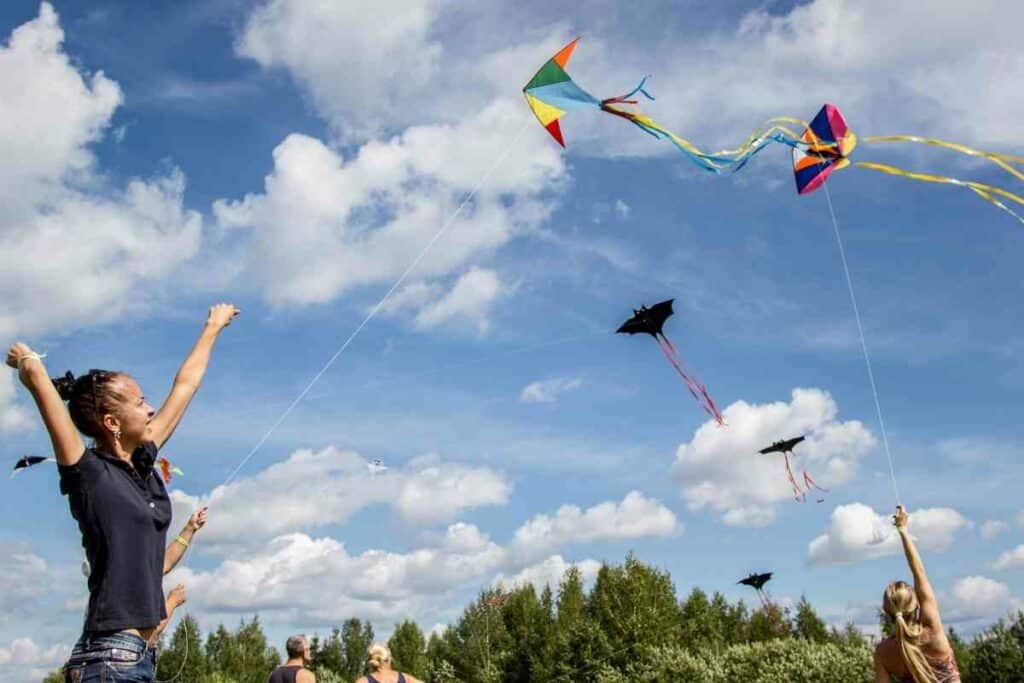 You never know, you might be able to teach the kids a little bit of science while you're at it!
Or they might want to design and create their own kites.
21 – Jump rope games
The old games are the best!
Grab a rope, search online for some traditional jump rope games, and teach your kids.
You might want to invite a few of their friends over to take it in turns!
22 – Make a fairy garden
For the little ones, creating a fairy garden is a great way to have children be responsible for a small patch of earth in your backyard.
You can buy fairy garden kits online or, if you're crafty, you can create your own!
23 – Look for shapes in the clouds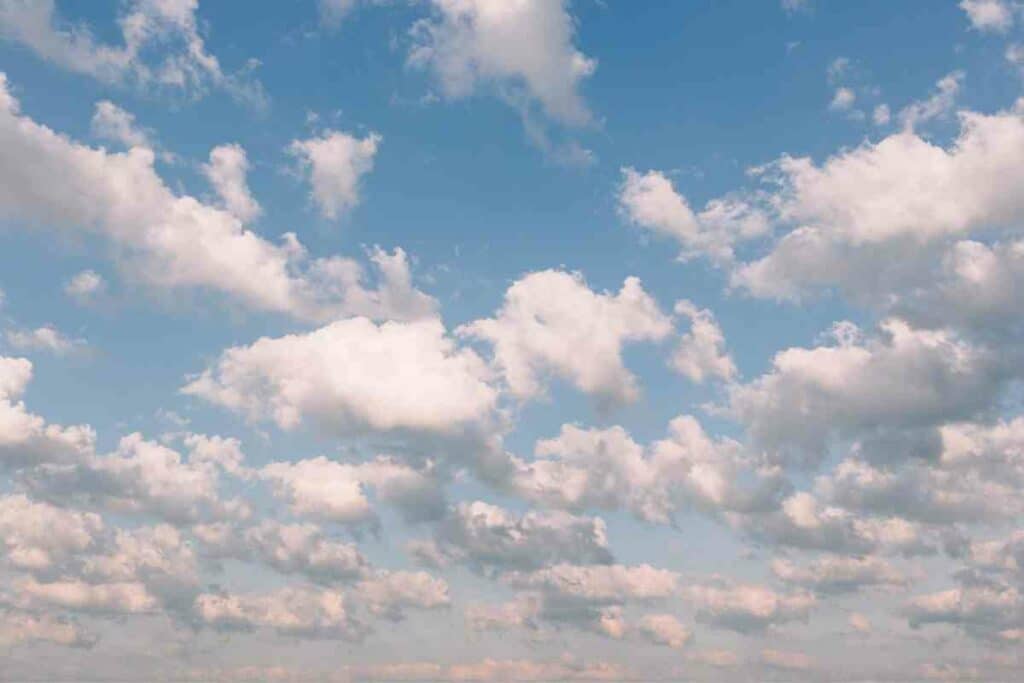 This is something that many people do on long car journeys but there's no reason why you can't have fun in your backyard too.
See if you can spot your favorite animals or funny faces in the clouds.
A little imagination goes a long way.
24 – Make daisy chains
Making a daisy chain is a rite of passage for children.
If you've got a lawn full of daisies, making a daisy chain is a good way to have fun and develop those fine motor skills at the same time.
25 – Slip n slide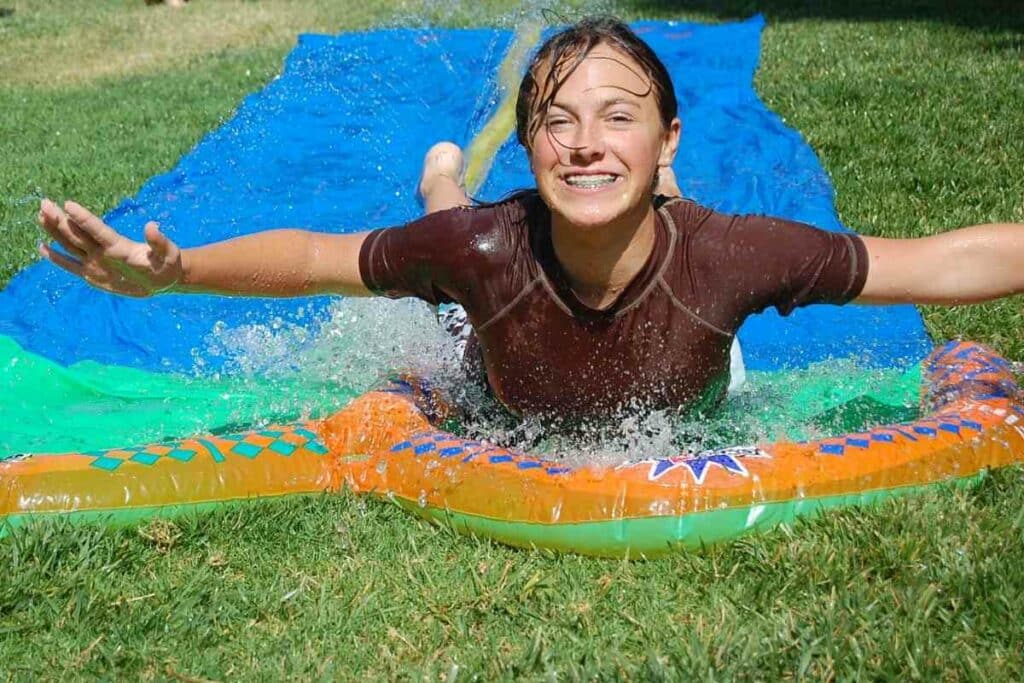 Have fun with all the family! Slip n slides are good cheap fun.
You can either use a sheet of plastic and some soap (we recommend baby shampoo as it's better for the skin) or buy a readymade one online.
Final thoughts on fun things to do outside in your backyard
There you have it twenty-five fun things to do outside in your backyard.
We hope we've inspired you to have some good, old-fashioned free fun this summer!
Why not see how many of these activities you can tick off the list?
In Case You Missed It